A Look Inside Tom Cruise's Property Portfolio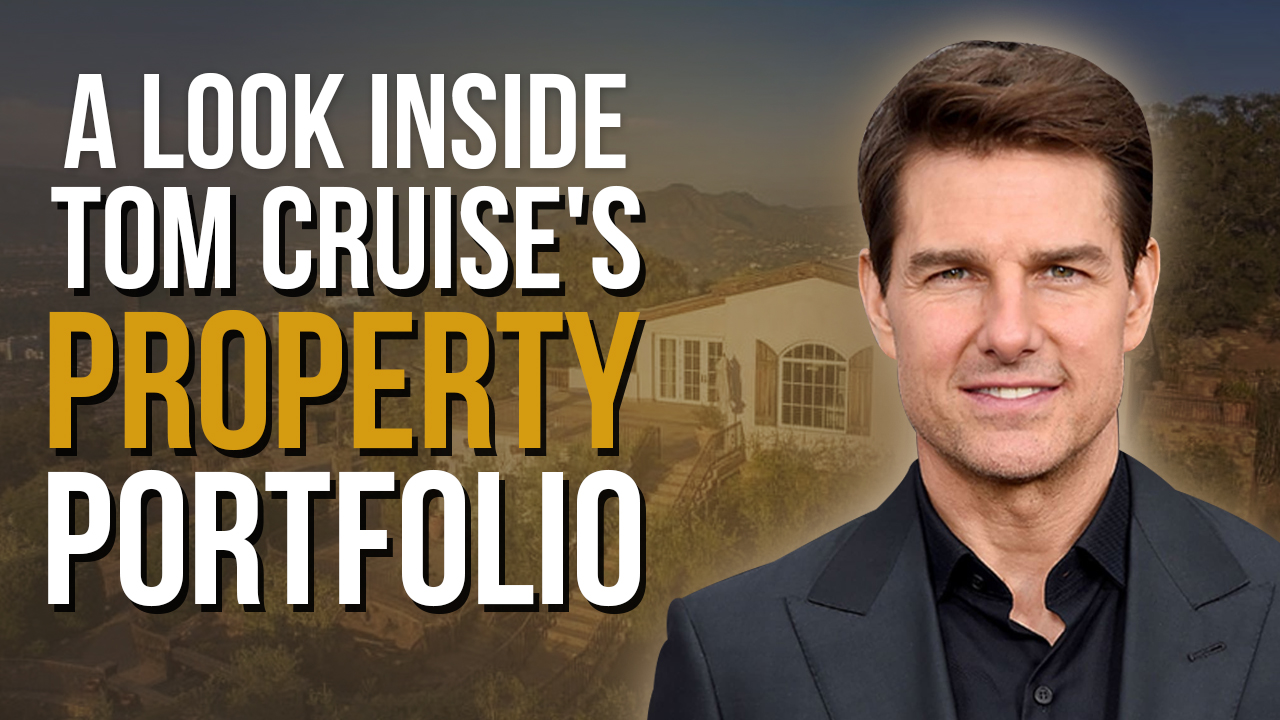 Hello everyone. Welcome to the TTP Youtube channel. Maverick will make its cinematic return on May 27th. One of the Hollywood A-listers, Tom Cruise, will get back into the pilot's seat and reprise his role.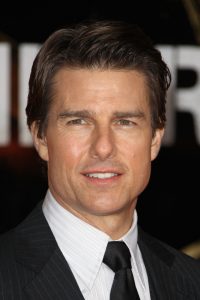 In case you've been living under a rock and you don't who Tom Cruise is, the 58-year-old father of three has starred in several popular films including the ninth installment of the Mission Impossible franchise. Now, we will tackle his property portfolio. If you want more real estate content, subscribe to our Youtube channel and hit the notification bell.
Tom Cruise has starred in many popular films over the past decades, and since he doesn't like being photographed by the paparazzi, he buys up land in areas that are private and highly confidential.
Now, it's time to head into the property zone.
Today, the star's latest "mission" is a move to Clearwater, FL. He dropped $9.5 million on a 20,826-square-foot penthouse located in the Skyview tower. It's been reported that this was done so the actor could live at the property, as reported by The Tampa Bay Times.
According to the Times, the actor has lavish quarters that include four bedrooms, a gym, game room, home theater and roof deck with an infinity pool, hot tub and gardens.
The penthouse boasts a private garage with a car elevator on the second floor. There's also office space and a sports storage area.
Cruise appears to have paid an additional $1,475,000 for three more condos in the Clearwater high-rise. It's likely that Cruise purchased these units for employees or family members.
Moises Agami, a fellow Scientologist, developed an office building just blocks away from the church. Cruise has been a member of the church since 1986.
The actor sold his longtime Telluride, CO, ranch for $39.5 million.
Cruise had owned the 320-acre retreat for decades before listing it at $60 million in 2013. They relisted it in March 2020 for $40 million and quickly found a buyer.
Cruise spent a long time acquiring the land, then built a 10,000-square-foot, nine-bathroom seven-bedroom,home in 1994.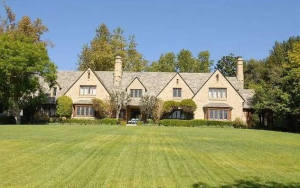 Tom Cruise's home was the setting for a photoshoot with Vanity Fair featuring his then-wife Katie Holmes and daughter Suri. Oprah Winfrey also interviewed him at the home in 2008.
Guests can enjoy a variety of attractions within the multi-room estate. The house has a chef's kitchen, fitness center, recreation room, office suite, three fireplaces, and plenty of outdoor living space.
Like any other mountain location, Telluride is secluded but just minutes away. With private jets available from Los Angeles, the secluded retreat is just two hours away.
The Mountain Retreat was advertised to be sold but ended up being resold for $59 million in March of 2021.
With his busy schedule, the actor was unable to properly manage his investment portfolio in La-La land.
In 2016, Cruise sold the Beverly Hills compound he had shared with Holmes. He was able to sell the estate for $38 million—compared to what he paid in 2007, when it cost him $30.5 million.
The compound included a 10,000-square-foot mansion with seven bedrooms and nine bathrooms, a tennis court, a swimming pool, and two guesthouses.
He sold his Hollywood Hills property over a year ago for more than $11 million.
Originally listed for $13 million, this property features bungalows on a private 2.75-acre lot. The compound is composed of a three-bedroom French villa, a four-bedroom guesthouse, two standalone studios, and a quaint cottage made of hardwood.
Cruise and Holmes used the house to their advantage by leasing the mansion in the 90210 for $55,000 a month from 2001 through 2008.
The three-acre estate in Los Angeles which was last offered for rent for $100,000 a month in 2016 is found to include a nine-bedroom main house, a guesthouse, a swimming pool with a poolside spa and it also includes one tennis court.
In 2013, Cruise sold his loft on East 7th Street in the American Felt Building for $3 million. He had bought it in 1984 after starring in Risky Business.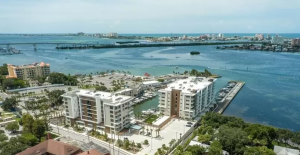 A luxurious apartment only available at this price point has been found by Equinox Fitness in New York's Lower East Side. This one-bedroom, 2,200-square-foot unit is located on the 10th floor of a 12-story building with a state-of-the-art gym right outside.
Cruise reportedly lived in this condo with three former wives, including Mimi Rogers and Nicole Kidman. The building housed other significant residents, including author Bret Easton Ellis and the Strokes' Fabrizio Moretti. The sale was completed without marketing or open bidding.
Rain Forrest (Parade) magazine interviewed Tom Cruise and found out that he grew up in difficult situations. He discovered his talent for acting as a high school student, starting with the 1983 film Risky Business then working its way to international fame and success, with homes at home and abroad.
As one of the world's most high-profile Scientologist, Tom Cruise reportedly spent $4.2 million (GBP 3M) for this spectacular English country estate in West Sussex, UK. Known as Rede Place, the property can be found in Dormans Park just down the road from the Church of Scientology's British headquarters. It seems like a coincidence that Tom was so close to his spiritual focus point in Britain.
The luxurious country mansion sits on over 14 acres  of land and boasts an impressive 11,331-square-foot interior. The bespoke house was built in 2003, which likely makes Cruise one of its first owners. Yet despite its age, the property offers plenty of characterful architectural features.
The property boasts both modern and modernist touches. With a soaring ceiling, and heated flooring, sound-proof walls, and even split-level spaces, this truly is your dream house. The main house has eight bedrooms and five bathrooms; a guest pavilion also exists for extra privacy.
The lower level of this luxurious mansion is the ultimate home entertainment space. The home includes a movie theater, game room and dance studio with a sprung floor. There are several living rooms, as well as a bright kitchen that opens up to the outdoors. The top floor has been dedicated to a stunning master suite.
With all the security features a Hollywood A-lister needs, such as an electric front gate and CCTV, this home is perfect. The mansion has a glistening pool, hot tub, and tennis court on site.
In 2015, Tom Cruise placed his lavish Hollywood Hills compound on the market for just short of $13 million, but was snapped up by another celebrity in Desperate Housewives star Eva Longoria for the marked-down price of $11.4 million.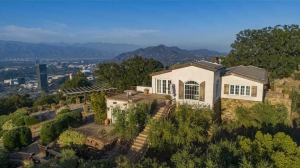 The Altman Brothers, the listing agents who sold The Celebrity Compound, describe it as a 'one-of-a-kind celebrity compound' with 'unrivaled privacy and charm'. In 2005, Tom Cruise bought the property for just under $11.7 million (£8.4m) and now admittedly sold it in 2020 for less than $8.3 million ($6m), so despite that, the property has always been sold at a disadvantage.
The impressive home, built in 2004, has the Old World charm that is often associated with Tuscan villas. The entire estate was remodeled in 2006, likely by Cruise himself, and comes complete with seven bedrooms and nine bathrooms. Opposite the living area are expansive light-filled spaces that feature vaulted ceilings, European-style décor, and wide-plank wood floors.
There's a chef's kitchen, many alfresco dining terraces, and a lagoon-style pool. From the secluded grounds, you can soak up spectacular 180-degree views across Los Angeles, making this beautiful property perfect for Hollywood royalty.
The estate at 1750 Mission Road in Hollywood is amazing, with a stunning 4-bedroom guesthouse. Variety was told that the Mission Impossible star may have put this property to use as a Safe Haven for Scientology! Regardless of its function, Cruise bought it for good reason.
After almost a decade of ownership, the actor decided to sell the Beverly Hills mansion that he purchased for $50 million. It dates back to 1937 and offers 10,286 square feet of living space.
Cruise and Katie Holmes lived here from 2007 to 2011, part of which was a tumultuous marriage that ended in divorce six years later. It wasn't always easy for Cruise and he came to be banned from attending certain Suri events.
The luxury mansion's listing was met with enthusiasm, yet the price appeared steep for most to afford. It was eventually sold for $38 million (£27m) according to local records, $12 million (£8.6m) less than the original figure asked.
In 2017, Cruise bought yet another property – this time in the city of Clearwater, Florida, which is home to Scientology. In fact, the two-storey penthouse apartment that Cruise has just finished renovating is said to be only a few blocks away from the church's international headquarters.
The luxury apartment building, The SkyView, was built by one of the world's richest Scientologists and property developer Moises Agami. The 10-storey building offers 36 condos and Cruise has the penthouse which surely must have great views.
The new building has splendid communal facilities and amenities, such as a stunning outdoor swimming pool, garden, kitchen and car elevator. There is also 24-hour security to protect guests and a concierge service to make sure you enjoy your stay.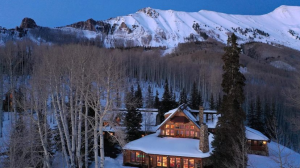 The condo is said to be equipped with a cigar lounge called The Vault, as well as access to unobstructed city views. It's been reported thatCruise's new home will boast its own private pool, rooftop deck and gym—all for free.
With a sleek modern architecture, walls of glass and featuring a customized pad for Tom Cruise to enjoy the "Bachelor" life, we can't wait to see what the future holds.
When Thomas Cruise Mapother IV was fourteen, he probably couldn't imagine that one day he would be Tom Cruise, top 100 movie star. However, this sensitive and deeply religious 14-year-old dreamed of becoming a priest. The future actor became one of the highest paid actors in screen history.
Tom was born to Mary Lee Pfeiffer and Thomas Cruise Mapother III. They were both from Louisville, Kentucky. Tom's family traveled so much that he attended 15 different schools in the U.S. and Canada by the time he was 14 years old. He finally settled in New Jersey where his mother married someone new, dropping out of school at 18 years old to pursue an acting career as his parents encouraged him to do. The next 15 years of his life is a legend even though it wasn't easy on him; in 1981, he made his film debut with a small part in Endless Love with Angelina Jolie.
Tom Cruise has a number of successful movies he's starred in, including Top Gun, The Color of Money and Mission: Impossible, which have earned over 3 billion worldwide. His career path began when he was an average actor, but after starring in the series Mission: Impossible and Jerry Maguire did he start to become one of the highest paid actors in the world.
Tom Cruise has transformed from a lonely catholic boy to one of the biggest movie stars. He married actress Nicole Kidman in 2001. After falling into Scientology, Tom Cruise overcame dyslexia and became one of the "kindest" members in Hollywood.
In the 2000s, Cruise starred in a number of action films, including Minority Report (2002), directed by Steven Spielberg; The Last Samurai (2003), in which he played a disaffected US soldier who aligns himself with a samurai community; and Collateral (2004), in which he took on the role of an obdurate contract killer. He reteamed with Spielberg on War of the Worlds that came out in 2005. He received laughs as an abrasive movie executive in Tropic Thunder and portrayed history's figure Col. Claus von Stauffenberg, who attempted to assassinate Adolph Hitler, in Valkyrie.
Cruise went on to star in the action thrillers Knight and Day (2010), Jack Reacher (2012), and the sci-fi thriller Oblivion (2013). He reprised his role as a 1980s rock idol in the musical Rock of Ages (2012) and was cast as an apocalypse survivor in the sci-fi adventure Edge of Tomorrow (2014). In 2017 he starred in The Mummy and American Made.
Cruise's personal life often attracted as much attention as his acting. In 2001, he married actress Nicole Kidman, followed closely by the Hollywood media. The next few years saw Cruise growing more outspoken in support of Scientology, and more controversial when he used it to condemn psychiatry as an illegitimate science. His relationship with Katie Holmes was a tabloid darling from 2006 to 2012.
One of the most prevalent rumors about a new movie directed by Sam Raimi and starring Benedict Cumberbatch and Elizabeth Olsen, was that Tom Cruise would appear as Iron Man. Now, it doesn't make sense for him to appear in this role as he has already played it before. However, anything is possible in an infinite universe and with blurry images circulating online, fans were sure that this could be true.
That's it for this video TTP Member, remember to subscribe to our channel and if you feel like we've delivered value please share this video with ONE person. That's right just one person as a token of your appreciation for the hard work we put into making content that educates and helps you on your mission of building your own fortune. Remember you can watch video after video, but it isn't until you actually take action that you'll start to see results. See you soon.
---