Adele Lists Nicole Richie's Former Beverly Hills Home for $12M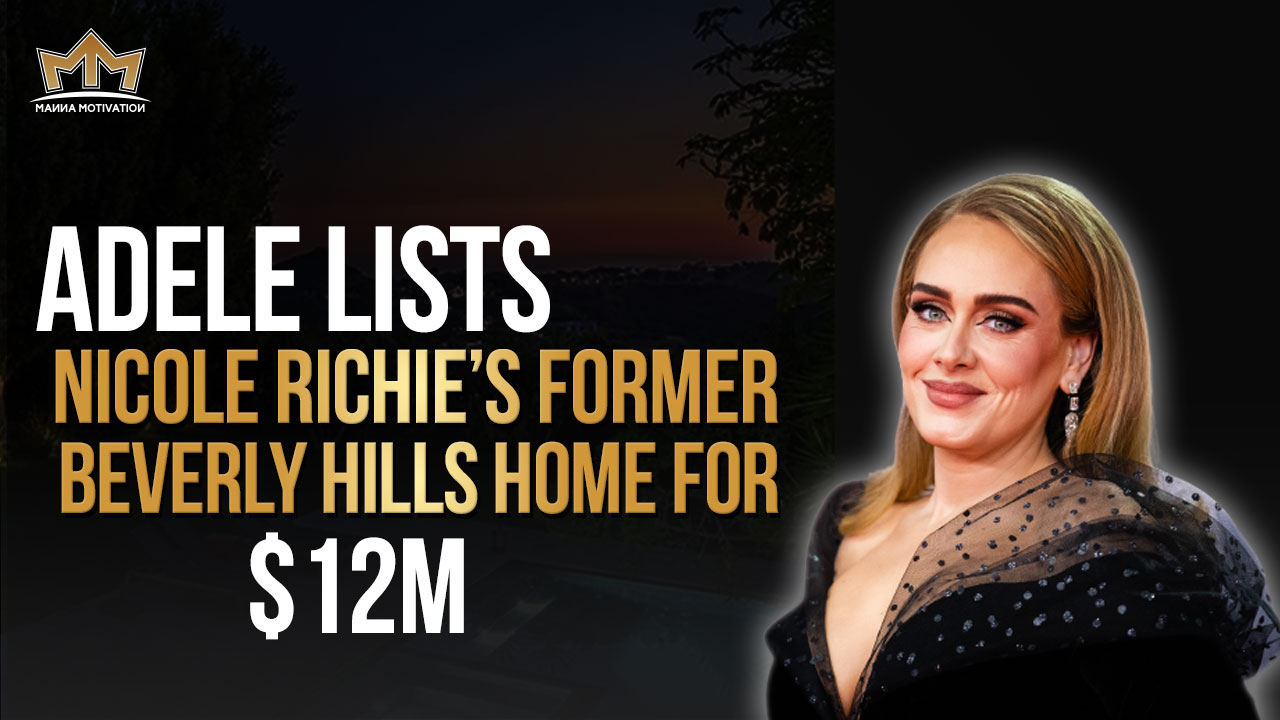 With her new large home in Los Angeles complete, it's not surprising Adele is looking to move some of her Beverly Hills mansions and put them on the market. Her leafy Beverly Hills home is first in line, which she acquired from her good friend Nicole Richie just last year.
Luckily for you, TTP Member, we've prepared everything you need to know about Adele's Former Beverly Hills Home. Not just that, let us get to know the famous singer more!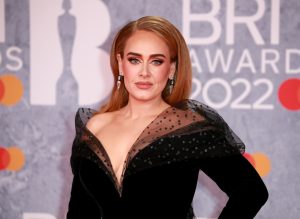 Adele's house has an asking price of $12 million. She also purchased it for $10 million four years ago, when she bought the house from Richie, who has since increased the appraised value to $6.7 million. For perspective, that is a 27% increase in price from pretty much the time she paid for the property.
Built in 1957, the house complex has seen several renovations and expansions over the years, including three bedrooms, three full baths, one powder room and a bonus/playroom that is large enough to be another bedroom.
The property also provides close proximity to Adele's former home, where she had a Vogue shoot last year. Located on a high hedged corner lot within the 24/7 guarded Hidden Valley Estates community, the property sports a wide variety of celebrity neighbors that include Jennifer Lawrence, Zoe Saldana, Nicole Kidman and Penelope Cruz.
The home is conveniently staged to sell, with a large square foyer flanked by an entrance hall on the left and library on the right, along with an open plan family/dining room space. There are also two fireplaces in each of those spaces, and they all face the backyard.
This luxury home features a gourmet kitchen with a marble backsplash and an appliance that's a step up from the norm. Upstairs, there is a large suite of its own with enough room for two people to relax. It has an adjoining bathroom, dual sinks and soaking tub.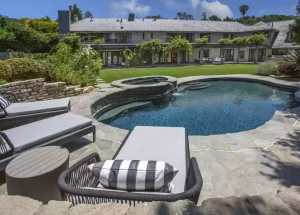 The home is set up with eight rooms, including a laundry room, an "assistant's office," a gym and "a security room," which could possibly mean that the main entrance has surveillance equipment in the lobby, or just simply a space where a bodyguard can monitor the site. The home has exceptional attention to detail with lush grass and a beautiful pool/spa combo.
Besides her own home and the house for sale, Adele owns a $10 million mansion across the street, which is currently occupied by her ex-husband, Simon Konecki. As for Richie, she moved on to a larger and very chic home elsewhere in Beverly Hills.
Now, let's get to know Adele more. Who is she and what is she up to now?
Singer Adele has a soulful, retro sound that has made her one of the world's most successful artists with hits like "Rolling in the Deep," "Someone Like You" and "Hello."
Who Is Adele?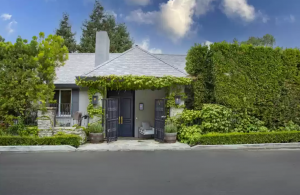 Adele is a British singer-songwriter who has sold millions of albums worldwide and won 15 Grammys. Her first two albums, 19 and 21, earned critical acclaim and astounding success among her peers. After becoming a mom in 2012, Adele's comeback album 25 was released in 2015 and its lead single "Hello" went on to win five Grammys including album, record, and song of the year that year. In 2017, she won five more Grammys for her work on the album, giving her a total of 10.
Adele Laurie Blue Adkins was born on May 5, 1988 and comes from a family of artists. Adele's mother, Penny Adkins, is an "artist and mom" who was just 18 when she had her daughter. Adele grew up with a Welsh father, Mark Evans, who left the family when Adele was only four years old.
Evans remained in contact with his daughter until his daughter was in her teens, when Evans' problems with alcohol and increasing estrangement from his daughter caused their relationship to deteriorate. Adele grew closer to her mother, who encouraged young Adele to explore and not do one thing.
As a little girl Adele developed a love for music, going on to spend years singing along to songs by Lauryn Hill, Mary J. Blige and Destiny's Child. But it was when she found herself staring at a shelf of Etta James and Ella Fitzgerald records that she fell in love with jazz for good.
In 2008, Adele told The Telegraph that she did not have a musical heritage in her family and her earliest form of inspiration came from the Etta James and Ella Fitzgeralds, who were viewed both as heroes of music. Adele then stated that she was so inspired by this experience at age 15 to go on to create music with longevity, which was originally made in the 40s.
While clearly she had a highly developed intelligence, Adele was not attuned towards the traditional classroom setting. Instead, her mother enrolled her in The BRIT School For Performing Arts And Technology , which counts Amy Winehouse as an alum of the school.
After Adele graduated from school, she cut a three-track demo and posted it on her MySpace page. Afterwards, executives at XL Recordings called her, and in November 2006 they signed her to a record deal, just four months after her graduation.
After her debut album, 19, was released in early 2008, Adele drew attention from the worldwide music industry with two popular singles, "Hometown Glory" and "Chasing Pavements." Her fame led to an extremely successful career.
Released in the United States through Columbia Records, 19 resonated with American audiences, much as it had with British music fans. Adele became a musical success during 2008 by appearing on Saturday Night Live. At the taping of SNL, the album peaked at No. 40 around the world on iTunes and then hit #1 shortly afterwards.
As expected, the new Adele album, 21, arrived in early 2011 with great anticipation and quickly became a smash-hit seller. The album taps into the appreciation of classic American R&B and jazz while focusing on love more than ever before.
21 earned herself a place in the rarified air of top artists with her hit songs "Rolling in the Deep" and "Someone Like You." In February 2011, she achieved two Top 5 singles, the same accolade that only The Beatles and 50 Cent have achieved. With 21 staying at No. 1 for eleven weeks and selling over 30 million copies worldwide, Adele set a solo female artist record previously held by Madonna's Immaculate Collection for consecutive weeks atop the album charts. 21 became one of the most successful albums of all time.
On October 22, 2015, Adele announced that she would release her third album, 25, in November. On Instagram, the singer posted 25's cover and said of her first full-length studio project in several years: "My last record was a break-up record, and if I had to label this one, I would call it a make-up record. With 25 exploring who this artist has become without realizing, I'm sorry it took so long but life happened."
25, many of which were melancholic songs about relationships and its sound has been similar to that of traditional pop songs. This album became a critical and commercial success with selling over 100 million copies worldwide. In the United States, 25 sold 3.38 million copies in seven days setting a new record for albums sold in a week. 25 also reached the milestone of selling one million copies in 10 days in the United States, beating their previous record."
On November 19, 2021, Adele released her fourth album 30.
Now, let's talk about Adele's top songs. 
"Chasing Pavements" was the first of Adele's songs to hit the Billboard Hot 100. It peaked at number 21 on February 28, 2009, the same day that the singer says she wrote it during an argument with her then-boyfriend in a London club. "It was six in the morning and there was no one chasing me, I wasn't chasing anyone, I was just running away. I remember saying to myself, 'what you're chasing is what you're chasing is an empty pavement," she said.

Adele wrote her first No.1 Billboard single, "Rolling in the Deep," on the day after breaking up with her "first real relationship" that she later said had made her an adult. From her sophomore album 21, the ballad came in at number one on the Hot 100 for seven weeks beginning on May 21, 2011 and 19 weeks at number one on the Billboard Adult Contemporary Charts

Adele had another success with her second No. 1 song, "Someone Like You". She said this song helped her get over her breakup from a 31-year-old photographer named Alex Sturrock, in 2011. "Someone Like You" spent five weeks at the No. 1 position on the Billboard Hot 100 beginning on September 17, 2011.

Within two weeks at the Hot 100 spot, "Set Fire to the Rain" was released as Adele's third consecutive No. 1 song from her album 21. In an interview, she explained that she got the idea for the lyrics after her lighter stopped working on a rainy day.

Rumor Has It, a song from Adele's 2012 album 21, spent 19 weeks on the Billboard charts. On May 5, 2012, it peaked at No. 16 on the Hot 100.

Driven by the James Bond film Skyfall, this song peaked at number 8 on the Hot 100 Billboard charts on October 20th, 2012.

On October 23, 2015, Adele released "Hello" as a ballad and it became an epic track that showcased her soaring voice over classic pop music. The accompanying visual clip starred up-and-coming filmmaker Xavier Dolan and reportedly was the first video to be shot with IMAX cameras.
"Hello" debuted at No. 1 on the Billboard Hot 100, making history as the first song to hit upon a million downloads in its debut week. "Hello" remained at No. 1 for multiple weeks in the US and many other countries around the world.
Send My Love (To Your New Lover), The fifth song from singer Adele's 2015 album peaked at No. 1 on the Adult Contemporary charts. It also reached the 8th spot on the US Hot 100 on September 24, 2016.

25's second single, When We Were Young, was No. 14 on the Hot 100 for two weeks at the beginning of March 2016. The song talks about how we used to be young and different from now.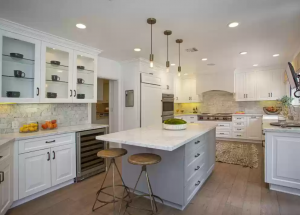 When it comes to awards and recognitions, Adele has it all!
Adele has been nominated for 18 Grammys and won a total of 15 in 2009, 2012 and 2017. She also received a songwriting Oscar for the James Bond track "Skyfall."
At the 2009 Grammy awards, Adele earned Best New Artist, as well as the distinction of being named "The Sound of 2008" by the BBC. The same year, she also received Critics' Choice award from the BRIT Awards.
In 2012 Adele won six Grammy Awards, including Album of the Year. Adele said at the ceremony that "This record is inspired by something that most people have been through one way or another – just a poor relationship".
In 2013, Adele won her seventh Grammy (Best Pop Solo Performance) for her hit single "Set Fire to the Rain." As she did so, Adele also won a Golden Globe and an Academy Award in the same year. The song is called "Skyfall," and was sung by Adele in the James Bond film of the same name.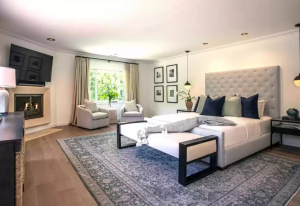 In 2016, Adele performed the ballad "All I Ask," co-written by Bruno Mars, on the 58th Annual Grammy Awards while dealing with technical glitches from the accompanying piano.
With her historic wins, Adele became the first artist in Grammy history to sweep the top three categories twice. With stylized teardrops on either side of her eyes, Adele shared a performance of "Fastlove" with a slowed down tempo and restarted her set as she said haltingly: "I'm sorry—I can't mess this up for him." After she won five Grammys in 2017, including album, record and song of the year, among other prestigious awards, Adele swept all three main categories yet again by becoming the first person to win album of the year twice.
In her acceptance speech for album of the year, she acknowledged fellow nominee Beyoncé and her groundbreaking album Lemonade. "But the artist of my life is Beyoncé, and this album for me, the Lemonade album, was just so monumental," she said.
When it comes to her personal life, Adele met her former partner Simon Konecki, who is 13 years her senior and the founder of Life Water. On June 29, 2012, Adele announced on her website that she was pregnant with the couple's first child. She spoke to People Magazine about being a mother: "I really want to be a mom. I better start getting on with it!" she said. She gave birth to her son Angelo on October 19, 2012
In early 2017, we saw Adele wearing a wedding band and rumors began circulating that she was getting married. At her acceptance speech at the Grammy Awards for January 2017, Adele appeared to confirm this gossip by saying she would not do anything without Konecki. By February of 2017, Adele confirmed to be married at the Australia festival in Brisbane.
In April 2019, the singer's representatives revealed that Adele and Konecki had split.
That's it for this blog TTP Member, remember to subscribe to our channel and if you feel like we've delivered value please share this blog with ONE person. That's right just one person as a token of your appreciation for the hard work we put into making content that educates and helps you on your mission of building your own fortune. Remember you can read blog after blog, but it isn't until you actually take action that you'll start to see results. See you soon!
---