Alec Baldwin is Selling his Hamptons Farmhouse for $29M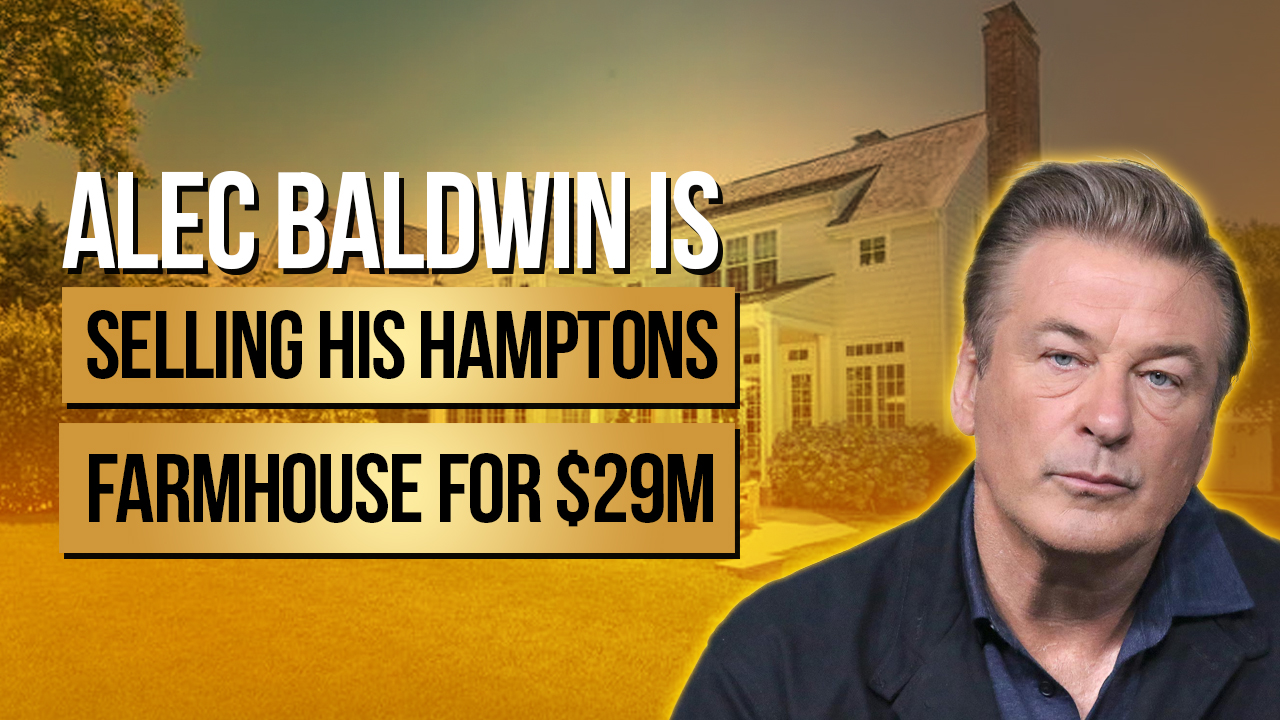 Alec Baldwin has listed his massive farmhouse in Amagansett, NY, for a jaw-dropping $29 million. For today's blog, exclusive to our TTP members, we will be talking more about the "30 Roc" actor and his enormous Hamptons Farmhouse that is now on sale in the market. Now without further adieu, let's get into the blog. 
According to the New York Post, this is where the actor and his family spent most of their time during the COVID-19 pandemic. Alec Baldwin is parting ways with the place in order to look for a home with more space for his growing family. His wife, Hilaria, just gave birth to the couple's seventh child on Sept. 22. The Hamptons property quickly became one of the most popular listings on Realtor.com®, as the curious clicked on the award-winning star's vacation retreat.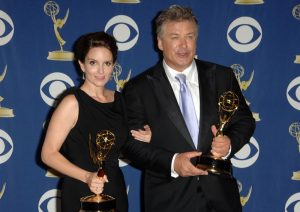 With its custom-built, 625-foot pool and spa, gorgeous wood paneling, and covered porches and balconies, this luxury home is sure to be the crown jewel of your next estate sale.
Baldwin bought the 10-acre property with a 10,000-square-foot, four-bedroom farmhouse in 1996, paying just $1.75 million. The luxury home features covered porches and two upper-level balconies. Amenities include a home theater, wine room, and wood-paneled library. No interior photos were available but the listing notes that "Every detail of this impeccable two story cedar shingle retreat has been curated to maximize indoor/outdoor space and utilize natural light throughout the year."
Out back there's a custom, 625-foot pavilion with a fieldstone fireplace and fenced vegetable garden. And there are approved plans to expand the home by 1,200 square feet with a second story study bedroom suite and covered balcony.
Over the summer the Baldwins reportedly sold their lake house in upstate New York. They also own a Greenwich Village penthouse, which, according to The Post, they've been trying to sell privately since 2020. Earlier this year, they bought an antique farmhouse in Arlington, VT, for $1.75 million. The purchase came in the aftermath of the accidental shooting death of cinematographer Halyna Hutchins during the filming of "Rust." Baldwin, a star and producer of the movie, was recently named as a "possible defendant" in the fatal shooting case, which involved a prop gun that contained a live round.
The couple is currently moving into their new home on Vermont's North Hero Island after purchasing it through a private sale from an elderly couple who moved away from Vermont years ago. They have been renting out their old home since buying it five years ago for $3 million at an auction house owned by Trump's son-in-law Jared Kushner.
With that let us learn more about the owner. Alexander Rae Baldwin III was born on April 3, 1958 in New York City, New York to actress Joanne Woodward and actor Alexander Rae Baldwin II. Raised in Los Angeles, California, he attended Beverly Hills High School before studying at the Juilliard School in New York City. He has one son from his first marriage to Cynthia Gibb and two children from his second marriage to Kimberly Guess.
Baldwin began his career in the late 1970s as a child actor appearing as Scottie Pippen's son in the television show Family Ties (1982–1989). His other film roles include Tim Burton's Beetlejuice (1988), Mike Nichols' Working Girl (1988), Jonathan Demme's Married to the Mob (1988) and Oliver Stone's Talk Radio (1988).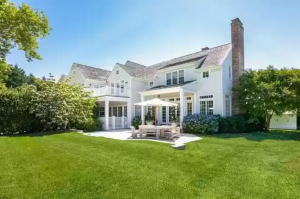 In 1990 he played Jack Ryan for The Hunt for Red October, which earned him an Academy Award nomination for Best Supporting Actor. Other notable performances include Glengarry Glen Ross (1992), The Cooler (2003) and To Rome with Love (2012). He also starred in Woody Allen's Alice (1990) and Martin Scorsese's The Aviator (2004) and The Departed (2006).
In 2006, Baldwin starred alongside Tina Fey as the malevolent Jack Donaghy on the NBC sitcom 30 Rock. The show won two Primetime Emmy Awards, three Golden Globe Awards, and seven Screen Actors Guild Awards for its star.
Baldwin also played Stanley Kowalski in the 1992 Broadway production of A Streetcar Named Desire and the title character in a 1998 Off-Broadway production of Macbeth. In 2013 he co-starred in Mission: Impossible – Rogue Nation (2015) and Mission: Impossible – Fallout (2018), the fifth and sixth installments of the Mission Impossible series. He is also a columnist for The Huffington Post.
In addition to his work in film, television and theater, Baldwin has been involved with anti-bullying campaigns since 2004 when he founded Hiding Behind Books, a nonprofit organization that provides books to children who cannot afford them.
Baldwin has been praised for his portrayal of Donald Trump on Saturday Night Live, both during his campaign for the presidency and following his inauguration. He won his third Primetime Emmy Award in 2017, and was nominated again in 2018.
In January 2021, while filming Rust, Baldwin discharged a revolver used as a prop. He had been playing with it on set when it accidentally fired, killing cinematographer Halyna Hutchins and injuring director Joel Souza.
Baldwin's acting career started in New York City. He worked as a busboy in the famed discotheque, Studio 54, and as an usher at the famed theater, Circle in the Square. He attended Alfred G. Berner High School in Massapequa and played football there under Coach Bob Reifsnyder. In New York City, Baldwin worked as a busboy at the famed discotheque, Studio 54. From 1976 to 1979, he attended George Washington University.
In 1979, he lost the election for student body president and received a personal letter from former U.S. president Richard Nixon (with whom he had a common friend) encouraging him to use the loss as a learning experience. Afterward, he transferred to the Tisch School of the Arts of New York University (NYU) where he studied with Geoffrey Horne and Mira Rostova at the Lee Strasberg Theatre Institute. Later, he was accepted as a member of the Actors Studio. In 1994, he completed his Bachelor of Fine Arts degree at NYU.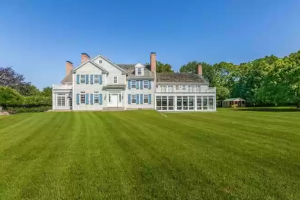 Baldwin made his Broadway debut in 1986 in a revival of Joe Orton's Loot alongside Zoë Wanamaker, Željko Ivanek, Joseph Maher, and Charles Keating. This production closed after three months. His other Broadway credits include Caryl Churchill's Serious Money with Kate Nelligan and a revival of Tennessee Williams' A Streetcar Named Desire, for which his performance as Stanley Kowalski garnered a Tony Award nomination for Best Actor.
In 1998, Baldwin played the title role in Macbeth at The Public Theater alongside Angela Bassett and Liev Schreiber in a production directed by George C. Wolfe. In 2004, Baldwin starred in a revival of Broadway's Twentieth Century about a successful and egomaniacal Broadway director (Baldwin), who has transformed a chorus girl (Anne Heche) into a leading lady.
In 2010 he appeared in The Merchant of Venice as Shylock and as Goneril's father Lord Northumberland at the Broadhurst Theatre with Jessica Chastain as Cordelia, Sonia Manzano as Lady Macbeth, Karen Olivo as Lady Goneril, and James Snyder as King Duncan on Broadway.
In June 2005, Baldwin starred as Luther Billis alongside Reba McEntire as Nellie and Brian Stokes Mitchell as Emile in a concert version of the Rodgers and Hammerstein musical South Pacific at Carnegie Hall. The production was taped and telecast by PBS on April 26, 2006.
In 2006, Baldwin made theater news in Roundabout Theatre Company's Off-Broadway revival of Joe Orton's Entertaining Mr. Sloane. In 2010, Baldwin starred opposite Sam Underwood in a critically acclaimed revival of Peter Shaffer's Equus, directed by Tony Walton at Guild Hall in East Hampton, New York. Baldwin returned to Broadway as Harold in Orphans. The show, which opened on April 18, 2013, was also to have starred Shia LaBeouf as Treat, but LaBeouf left the production in rehearsals and was replaced by Ben Foster.
Baldwin first appeared in The Doctors in 1980, where he played Billy Aldrich. His character was a young man who was diagnosed with cancer and was unable to get a job at his father's company. He was then sent to live with his aunt, uncle, and cousin.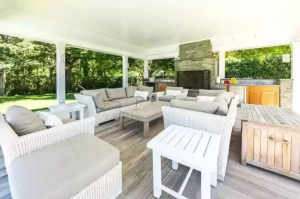 During his time on The Doctors, Baldwin had several other roles. In 1982 he starred as Cutter in the short-lived television series Cutter to Houston. In 1983 Baldwin starred in Knots Landing as the brother of Valene Ewing and son of Lilimae Clements (played by Joan Van Ark and Julie Harris, respectively). He also played an honest cadet sergeant named Sgt. Dave tries to solve the mystery of a murdered gay classmate. 
In 1986 Baldwin starred in Dress Gray as an honest cadet sergeant who tries to solve the mystery of a murdered gay classmate. In 1998 Baldwin became the third narrator and George Carlin's replacement for Thomas & Friends' fifth season when they left Thomas due to creative differences between them. In 2000 Baldwin became one of Thomas' friends again when he starred as Mr. Conductor in "Thomas and the Magic Railroad." He left The Cat in the Hat after winning the role of Lawrence Quinn in The Cat.
In 2002, Baldwin appeared in two episodes of Friends as Phoebe's overly enthusiastic love interest, Parker. He also portrayed a recurring character in several seasons 7 and 8 episodes of Will & Grace, in which he played Malcolm, a "top secret agent" and the lover of Karen Walker (Megan Mullally). He also guest-starred in the first live episode of the series.
Baldwin wrote an episode of Law & Order entitled "Tabloid", which aired in 1998. He played Dr. Barrett Moore, a retired plastic surgeon, in the series Nip/Tuck.
Baldwin also played a homeless man named Tom in the film Adaptation (2002) and has made guest appearances on shows such as Scrubs and Monk.
Alec Baldwin is one of the most respected actors in Hollywood—and he's been putting his talents to good use for years.
Baldwin first starred as Jack Donaghy on NBC's 30 Rock, which first aired in October 2006. He met his future co-stars Tina Fey and Tracy Morgan while appearing on Saturday Night Live. Since season 3, Baldwin was credited as one of 30 Rock's producers.
Baldwin has won three Emmy Awards, two Golden Globe awards, and seven Screen Actors Guild Awards for his role as Jack Donaghy. He received his second Emmy nomination for Best Actor in a Television Comedy or Musical as Jack Donaghy in 2008, marking his seventh Primetime Emmy nomination and first win. He won again in 2009.
Baldwin has been a staple of TCM's The Essentials since March 2009, making appearances with host Robert Osborne.
He made his first appearance in a series of Hulu commercials that aired during the Super Bowl in 2009. In 2010, he made a five-second cameo appearance with comedian Andy Samberg in a musical video titled "Great Day" featured on the bonus DVD as part of Lonely Island's album Turtleneck & Chain.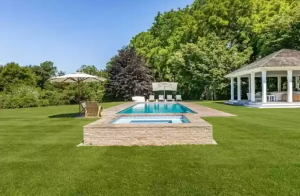 Baldwin co-hosted the 82nd Academy Awards with Steve Martin in 2010. He has hosted Saturday Night Live 17 times as of February 11, 2017, and holds the record for most times hosting the show. He also impersonated Republican nominee Donald Trump during SNL's coverage of the 2016 Presidential election, to critical acclaim. In 2017, he won a Primetime Emmy for his portrayal of Trump. Baldwin continued in the role until Trump's defeat in the 2020 election.
Baldwin's film career began with a minor role in the 1987 film Forever, Lulu. In 1988, he appeared in Beetlejuice and Working Girl. He gained further recognition as a leading man with his role as Jack Ryan in The Hunt for Red October (1990). That same year, he also starred in the black comedy crime film Miami Blues alongside Jennifer Jason Leigh and Fred Ward.
In 1991, Baldwin starred opposite Glenn Close in The Getaway, which was nominated for an Academy Award for Best Picture. That same year he starred in the blockbuster hit, Batman Returns. He then appeared as a struggling writer who falls under the spell of a charismatic cult leader in 1992's The Crying Game.
Baldwin shifted towards character acting, beginning with Pearl Harbor in 2001. He played Lt. Col. James Doolittle in the film. With a worldwide box office of $449,220,945, this film remains the highest-grossing film Baldwin has appeared in during his acting career. Baldwin was nominated for an Academy Award, a Golden Globe, and the Screen Actors Guild Award for his performance in the 2003 gambling drama The Cooler. He appeared in Martin Scorsese's The Aviator (2004) and The Departed (2006). In 2006, he starred in the film Mini's First Time. He performed opposite Sarah Michelle Gellar in Suburban Girl (2007). Two years later, he co-starred in the hit romantic comedy It's Complicated with Meryl Streep and Steve Martin.
Baldwin directed and starred in The Devil and Daniel Webster with Anthony Hopkins, Jennifer Love Hewitt and Dan Aykroyd in 2001. The then-unreleased film became an asset in a federal bank fraud trial when investor Jed Barron was convicted of bank fraud while the movie was in production. The film was eventually acquired by The Yari Group without Baldwin's involvement.
Baldwin has been a longtime supporter of the arts, including theater, music, and film. He has been involved in almost every aspect of his craft, from writing to directing to starring roles. Baldwin's career began on Broadway at age 11, but it wasn't until he hit Hollywood that his star began to rise. 
In 2007, the Yari Film Group announced that it would give the film, now titled Shortcut to Happiness, a theatrical release in the spring, and cable film network Starz! announced that it had acquired pay TV rights for the film. Shortcut to Happiness was finally released in 2008. Baldwin, displeased with the way the film had been cut in post-production, demanded that his directorial credit be changed to the pseudonym "Harry Kirkpatrick".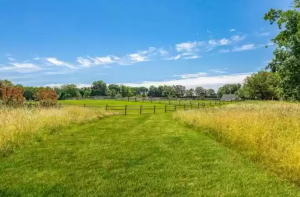 Baldwin is one of the most philanthropic celebrities in the world. He has created a foundation to fund cancer research, and he is an avid supporter of breast cancer awareness. His foundation has donated over $14 million to breast cancer research and programs. Baldwin also created the Carol M. Baldwin Breast Care Center at Stony Brook University Hospital in honor of his mother.
During his 2010–2013 stint as a spokesperson for Capital One, Baldwin's contract was written to fund Baldwin's charity foundation. He was paid $15 million over nearly five years. After taxes and accounting fees, the remainder, $14.125 million, was given to charity.
In March 2011, Baldwin donated $1 million to the New York Philharmonic (on whose board he served), and $500,000 to the Roundabout Theatre Company, where he has performed plays in New York. In recent years, his foundation has donated bookstore gift certificates to Long Island libraries to support literacy programs.
Baldwin and Basinger's divorce was one of the most high-profile and expensive in history. The couple met on the set of The Marrying Man in 1990 and married in 1993. They had a daughter, Ireland Baldwin (born October 23, 1995). They separated on December 5, 2000, and divorced on September 3, 2002. In May 1990, Baldwin met actress Kim Basinger when they played lovers in the film The Marrying Man. They married on August 19, 1993, and had a daughter, Ireland (born October 23, 1995).
They separated on December 5, 2000, and divorced on September 3, 2002. Baldwin has called the attorneys in the case "opportunists", and has characterized Basinger's psychologists as part of the "divorce industry". He has faulted them more than Basinger and writes, "In fact, I blame my ex-wife least of all for what has transpired. She is a person, like many of us, doing the best she can with what she has. She is a litigant, and therefore, one who walks into a courtroom and is never offered anything other than what is served there.
Baldwin wrote that he spent over a million dollars, had to put time aside from his career, had to travel extensively, and needed to find a house in California (he lived in New York),[87] so that he could stay in his daughter's life.
Baldwin contended that after seven years of these issues, he hit a breaking point and, on April 11, 2007, left an angry voicemail message in response to another unanswered arranged call, in which Baldwin called his 11-year-old daughter a "rude, thoughtless little pig". He contends that the tape was sold to TMZ, which released the recording, despite laws against publishing media related to a minor without the permission of both parents. Baldwin admitted that he made a mistake but asked not to be judged as a parent based on a bad moment. He later admitted to Playboy in June 2009 that he contemplated suicide over the voicemail that leaked to the public. Of the incident, he said, "I spoke to a lot of professionals, who helped me. If I committed suicide, [Kim Basinger] would have considered that a victory. Destroying me was their avowed goal."
Now, Baldwin is married to author and wellness expert Hilaria Thomas Baldwin. They have six children: Carmen, Rafael, Leonardo, Romeo, Eduardo, and Lucia, as well as his eldest, Ireland Baldwin. Hilaria and Alec oversee The Hilaria and Alec Baldwin Foundation, which focuses on funding the arts.
There you have our TTP blog for today. Now, what do you think about the house? Let us know in the comments below. Don't forget to subscribe to our channel, click the notification bell, and like this blog. If you think that we have delivered value please share this blog with one person. Just one share is enough for us, for you to show your appreciation for the commitment and hard work we all put together in creating this blog that teaches and helps you on your mission of building your own fortune. And you don't know that one share could go a long way. And keep in mind that no matter how many times you're going to read this blog, you won't see any results unless you take action. Good bye and see you at the next one!
---