Alexander Skarsgard Sells His NYC Place for $2.6M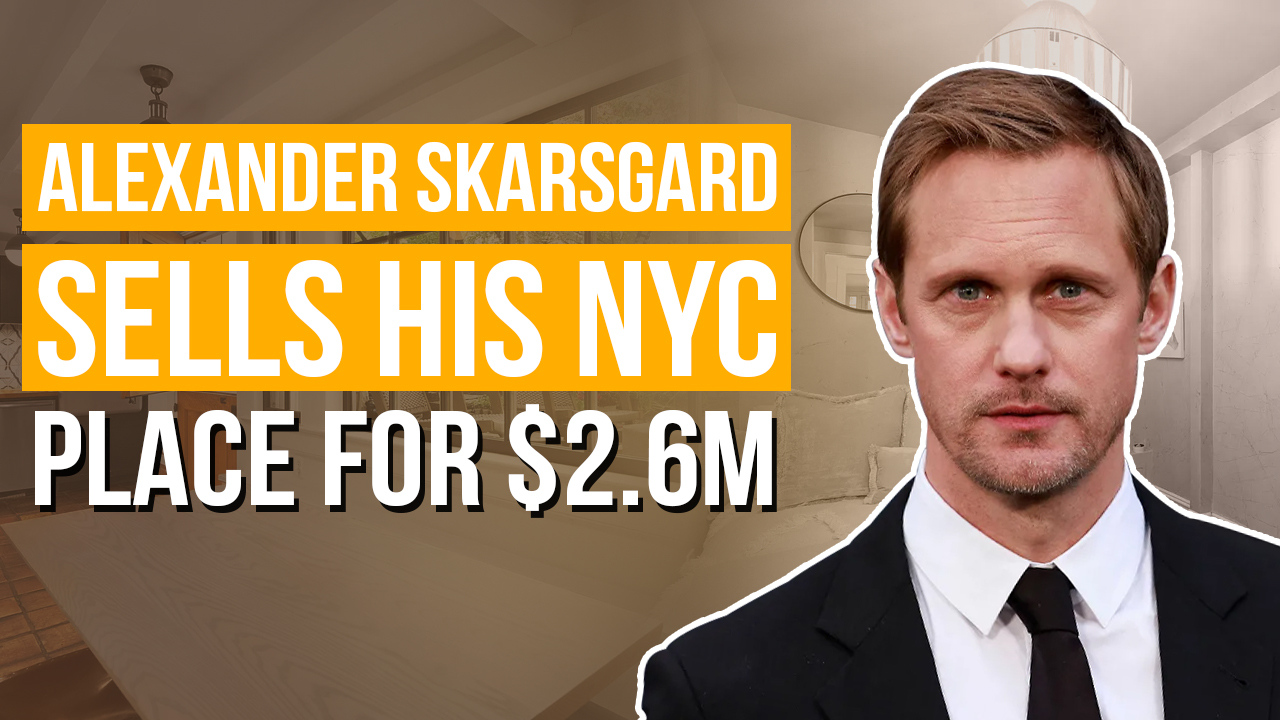 Hello, people. Welcome to the TTP Youtube channel. Have you watched The Northman? Actor Alexander Skarsgard is reportedly selling his East Village, New York apartment for $2.6 million dollars, according to Architectural Digest.
The Swedish actor purchased the cool unit in 2017 for $2.3 million. In fact, TTP member, the city lot has a high status, with many famous people as patrons. If you want more of this content about celebrity real estate, subscribe to the TTP Youtube channel and hit the notification bell.
Sources say Swedish actor Peter Skarsgard's apartment was bought by actress Parker Posey in 2008 for over $1.8 million. Actress Chloe Sevigny also reportedly lived in the building prior to moving to Brooklyn.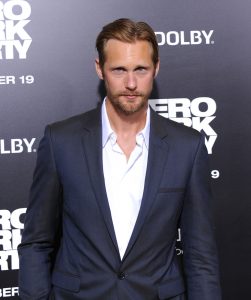 Even with an actor's fame, his individual touches create a home that's appealing to most. With size in mind and high-quality finishes, Skarsgard renovated the unit.
Alexander Skarsgård, 45, paid for the one bathroom studio back in 2017 — the summer after the acclaimed show premiered. With rent skyrocketing, he is doing whatever it takes to make ends meet.
Located in the East Village, the residence is a one-bedroom apartment with impressive 19th-century architecture. The listing describes this home as a "thoughtful, modern renovation" to have taken place prior to its sale.
The amenities offered in this property include exposed brick, high ceilings that reach up to 12 feet, a wood-burning fireplace, and original pocket shutters.
The kitchen has been fully renovated with European white oak cabinetry, Carrara marble counter tops and Bertazzoni cooking range. Meanwhile, the living room is loft-like and it features five skylights for optimal sunlight. The bedroom also has a skylight to gaze at the stars come bedtime.
This 1875 townhouse is a blend of 19th century architecture and sleek 21st century renovations.
The house features exposed brick, wood-beamed ceilings, and pre-war architectural details of a marble fireplace, pocket shutters, and an original skylight. The house has five skylights and three windows with a large southern facing window that provides plenty of natural light due to recently renovated European white oak cabinetry, Carrara marble countertops, and Bosch appliances. The bathroom has been upgraded with Duravit plumbing and Waterworks fixtures that have a durable slate flooring with brass accent tile. The bedroom is also skylit for starry skies or you can use the electric shades for a cozier ambiance. Five storey custom European white oak floor to ceiling closets maximize storage in the bedroom area.
Everything from the replacement of the original wood flooring to custom light switches were taken into consideration during the renovation of this recently renovated and meticulously designed one bedroom apartment. This apartment is equipped with central AC, a Miele washer and dryer, and WAC lighting. The attic includes ROOF RIGHTS, which would allow you to build a private roof deck of your own!
Despite its central location, 119 East 10th Street is closer to lower Manhattan than many other parts of Greenwich Village. Interestingly, the homes on this street are within a highly coveted six-home cooperative with 29 residences in total. Everything is within walking distance from the East Village St. Mark's Historic District and Union Square. The building has high ceilings with original red paint, a lovely garden, living room, and nearby transport options for those who move frequently. However, these residences do not allow live-in pieds-a-terres.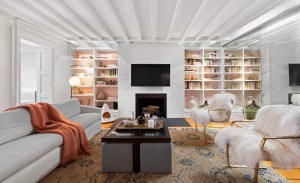 The house has been painstakingly updated to retain the cozy, vintage feeling of its history. The floor and windows were replaced, the exposed brick walls have been polished and wood-beamed ceilings restored.
This floor plan features a marble fireplace, casement windows, and skylights for fresh natural light.
The kitchen is comprised of marble countertops, white-oak cabinetry, dark tile flooring, and high-end appliances.
The bedroom features an overhead skylight and white oak closets. The bathroom, with slate flooring, Waterworks fixtures, and a skylight is luxurious.
This one-of-a-kind home comes with the opportunity to build a private roof deck overlooking downtown and the Freedom Tower.
There is a common garden, live-in superintendent, and basement storage lockers available for rent.
The listing is designated to Emma St. Laurent with Compass.
Amleth is the name of the protagonist in 'The Northman,' a film written, co-produced and directed by Robert Eggers. As of recently, Skarsgård has taken on the iconic role.
James Bond rumors have recently circulated that the Swedish-born actor is one of the names being considered for the role.
This apartment includes roof rights, so the next owner can add a distinctive deck with downtown views and the Freedom Tower.
Located in the St. Mark's Historic District neighborhood, this building is close to public transit and Union Square. Building amenities include a common garden, live-in superintendent, and basement storage lockers.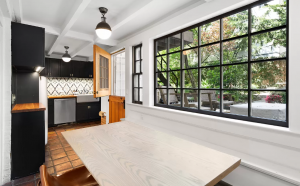 Big Little Lies star/True Blood co-star Alexander Skarsgard redid his apartment, carefully upgrading the prewar details and wood-beamed ceilings to a more up-to-date style. The kitchen got an upgrade with new cabinets, faucets, and appliances.
With an age of 46, and starring in movies like "Long Shot" and "Godzilla vs. Kong," he has starred in TV dramas such as "Big Little Lies" and "True Blood." This award-winning actor is also a producer on the upcoming movie "The Northman."
The East Village townhome has a top-floor walkup with exposed brick walls, wood-beasted ceilings and a divided living area with a dining room.
The grounds and the style of the manor have remained with interior details including a wood-burning stove, a marble fireplace, original pocket shutters, five skylights and a large casement window.
Updates were made to the original pine floors and windows, as well as adding in custom features like light switches. 21st-century additions include central air conditioning and a Miele washer and dryer.
The renovated kitchen has a European feel with white oak cabinetry, understated Carrara marble countertops, a Bertazzoni range, and a Bosch refrigerator and dishwasher.
The shiny brass shower area lights up the all-white bathroom, which features slate flooring.
The skylit bedroom is designed for luxury and comfort, with electric shades and white oak floor-to-ceiling closets. The unit is currently configured to be a one-bedroom, but the alternate floor plan gives you the ability to easily add a second bedroom if needed. Roof rights are included with this property, which means you get views of Manhattan's skyline from your private roof deck.
This is the largest, cheapest, and perfect location for a co-op in the East Village. It's pet friendly, provides storage for rented bikes, and has a live-in superintendent.
Alexander was born in Sweden and is the eldest son of famed actor, Stellan Skarsgård. In addition to his acting career, he attended university for medical school. He was raised in an average residential neighborhood near Stockholm, Sweden and began acting at eight years old. For most of his youth, his father was an acclaimed actor in Europe but had not yet achieved the international fame that came after his star turn in Breaking the Waves (1996). He continued work on films and television until he turned sixteen and decided acting was not the career for him. He stopped working as an actor, continuing his education instead.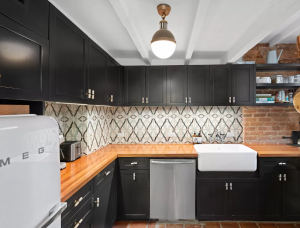 At 19 years old, he entered compulsory military service and found himself confronting the question of life. So he studied at Leeds Metropolitan University and lived in New York for a time before returning to Sweden. He pursued acting there. Alongside his acting career, he also wrote screenplays, focusing on Swedish-language films with international appeal.
Then in 2001, he was chosen to play the lead role in Ben Stiller's Zoolander (2001), which propelled him into stardom in that country. In 2011, he returned to Swedish film production with a made-for-TV version of 'A Day in the Death of Joe Egg' by Peter Kassovitz, 'Copenhagen' and 'Robinson Crusoe'.
His first big break was with the miniseries Generation Kill (2008), which he spent seven months in the desert of Namibia. His portrayal of Marine Sgt. Brad "Iceman" Colbert astonished critics and audiences, alike. Westervelt wrote his scripts for several other films including True Blood, a vampire series that was adapted from the Sookie Stackhouse novels by Charlaine Harris.
The conflict between vampires and humans has reached cult success and is highlighted in quality scripts, great acting, and the public's obsession with their vampire genre. In addition to his work on True Blood, which began its third season in 2010, Alexander also has projects in the works including Straw Dogs remake, Melancholia remake, Battleship remake, and The East starring someone who won an academy award for directing Knight of Cups (2015), Zal Batmanglij.
He moved to Los Angeles in 2004, but he continued to work in Sweden. His break came when he was cast as US Marine Brad Colbert in Generation Kill. An adaptation of journalist Evan Wright's book, the miniseries follows the 1st Recon Battalion of the United States Marine Corps during the early part of the Iraq War. Director Susanna White wanted to cast him, but executive producer David Simon was not convinced he could do a convincing American accent.
With four auditions and three cities, Sven admitted that just 36 hours before boarding a plane for Africa where filming took place – with an accent coach helping him – Skarsgard learned it was his role just 36 hours before departure. The crew spend seven months filming at a campsite in Namibia; shooting six days per week and Sven working with his dialect coach on the role's accented American voice.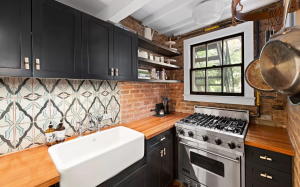 When asked about going from Bay Watch to True Blood, Alexander Skarsgård stated that he initially was reluctant to audition for the role, but was convinced to by Alan P. Ball after seeing his previous makings on Six Feet Under and American Beauty. He went on to say that he became a prominent actor in Hollywood playing Eric Northman in True Blood. In order to get into character, Skarsgård studied the work of actors Max Schreck and Bela Lugosi.
He also mentioned that playing Northman appealed to his preference for dark characters not simply diabolical or righteous.
In 2009, Skarsgård appeared in the music video for pop singer Lady Gaga's "Paparazzi". His voice was also the one of Stefan in the 2009 animated film, Metropia. He also played a gay man named Terje who sets out to the North Pole. Later that year, Skarsgård appeared on a cover of Rolling Stone with his True Blood co-stars Anna Paquin and Stephen Moyer.
In 2011, he starred in Melancholia, a film directed by Lars von Trier. He portrayed the newlywed alongside Kirsten Dunst as his wife. The film premiered at the 2011 Cannes Film Festival and also co-starred his father. That same year, he appeared in Straw Dogs, a remake of 1971's Straw Dogs, which was released 16 September 2011.
In 2012, Skarsgård had a lead role in Peter Berg's film "Battleship", playing opposite Taylor Kitsch and Rihanna. The film was poorly received by critics and had a weak box-office performance. In Scott McGehee and David Siegel's film, "What Maisie Knew", he played the title role opposite Julianne Moore and Steve Coogan. He also co-starred in Zal Batmanglij's "The East", playing opposite Brit Marling. That year, he portrayed an opportunistic lover in Francis Lee's "The Diary of a Teenage Girl". He made his Broadway debut in August 2015, alongside Heather Juergensen as These Boots Were Made for Walkin'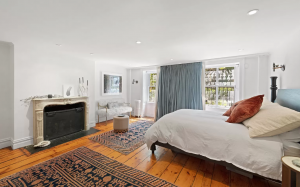 From the year 2017 to 2019, Skarsgård starred in the drama series Big Little Lies as Perry Wright, an abusive husband of Nicole Kidman's character, Celeste. He described his character as violent due to internal conflicts around his insecurities about needing his wife.
The series earned universal acclaim; review by The Hollywood Reporter's Daniel Fienberg found Skarsgård's performance "utterly chilling." Skarsgård won the Primetime Emmy Award for Outstanding Supporting Actor in a Limited Series or Movie in 2017 for playing this role.
In 2018, he was cast in the science fiction film Mute as a silent bartender in a futuristic society and starred as secretive man alongside Alexander Skarsgård himself in the miniseries The Little Drummer Girl about political violence during Europe's summer of '69. Later that year he played as a sensitive German architect in The Aftermath, a film set in 1946 post-war Hamburg and will also play Canada Prime Minister Donald trump-like character in Long Shot.
Skarsgård starred in the film The Stand, based on Stephen King's 1978 novel. "The Stand" ran on CBS All Access from December 2020 to February 2021. In 2021, Skarsgård starred in the films Godzilla vs. Kong and Succession, which received positive reviews and were commercially successful. He next starred as Amleth in the epic film The Northman in 2022. "The Northman" garnered favorable reviews from critics. Skarsgård is set to appear in the thriller movie Infinity Pool with Jennifer Garner and Emma Roberts.
Skarsgård is a fan of Hammarby Fotboll, a football club based in Stockholm, his birth city. In October 2010, he donated several autographed items for "Bajen Aid", the club's fundraising auction. In July 2011, he received an honorary degree from Leeds Metropolitan University, which he attended. He identifies as a feminist.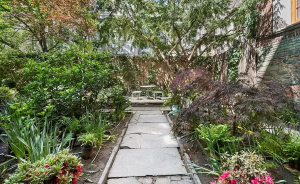 Skarsgård was the Ambassador for Team USA for a Walking With The Wounded fundraising event that helped wounded soldiers. He trekked to the South Pole, against Team UK (Prince Harry), and Team Canada/Australia (actor Dominic West).
After trekking for a few days, it was decided that the competition part would be cancelled because of dangerous terrain and weather conditions. So, the teams agreed to combine their efforts and continue together. They all reached the South Pole on December 13th 2013.
Alexander Skarsgard added 20 lbs. of muscle for his role in The Legend of Tarzan by working with physiologist Magnus Lygdbäck and developing a new exercise routine.
According to Lygdbäck, "He's a skinny guy who likes to run. He doesn't go to the gym normally. Through running, he's got great lung capacity, but he doesn't really lift. And that means I can make a bigger change once I start working with someone like him."
He told Variety, "I never train my clients for more than an hour because what doesn't happen in the first hour will not happen in the second hour at the gym. All you do after the first hour is just start to break down your body. So one hour a day, six days a week. While filming, five days a week."
With a hybrid of plyometrics and bodybuilding exercises, Lygdbäck had Johnny do bear crawling, throwing and axe-throwing to prepare him for scenes where he would scale walls.
That's it for this blog TTP Member, remember to subscribe to our channel and if you feel like we've delivered value please share this blog with ONE person. That's right just one person as a token of your appreciation for the hard work we put into making content that educates and helps you on your mission of building your own fortune. Remember you can read blog after blog, but it isn't until you actually take action that you'll start to see results. See you soon!
---