'American Idol' Producers Nigel Lythgoe and Ken Warwick Lists California Winery for $22M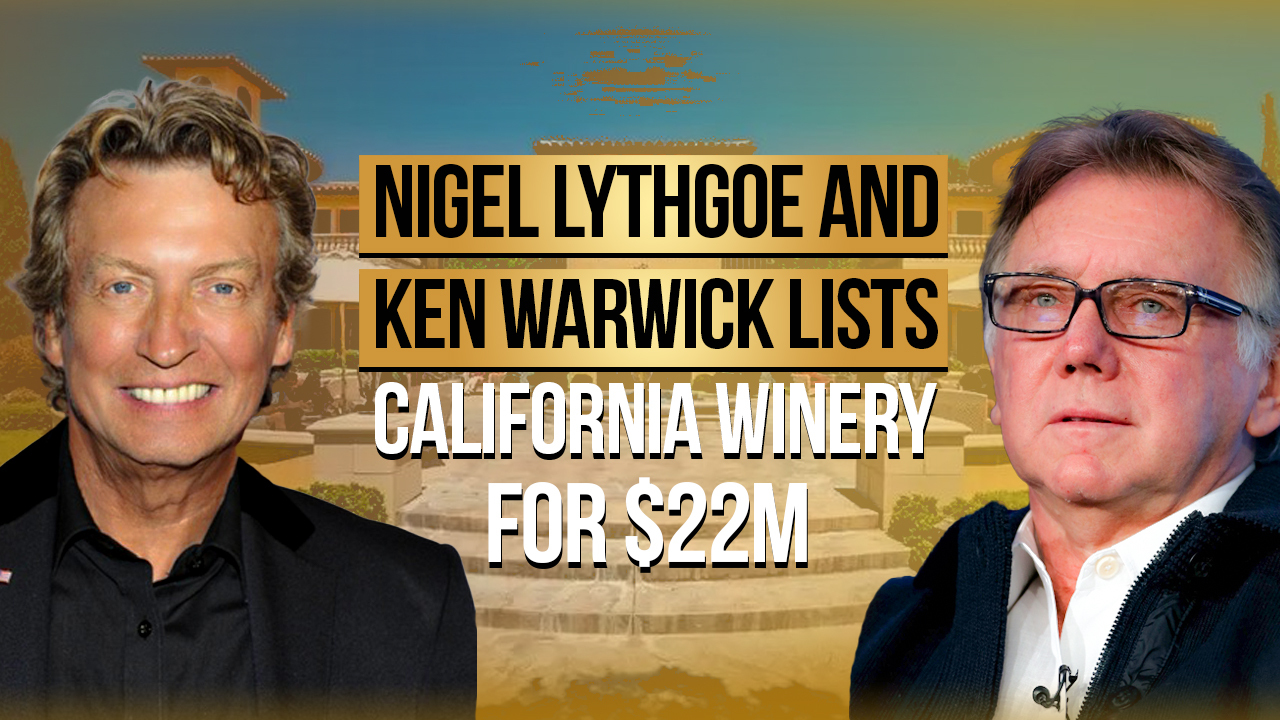 Wine makers and reality TV series creators have teamed up to sell their 164 acres of vineyard for the first time. Nigel Lythgoe and Ken Warwick are excellent American producers ready to move on to new ventures.
Luckily for you, TTP Member, we've prepared everything you need to know about the American Idol Producers' Nigel Lythgoe and Ken Warwick's California Winery for $22M! Keep watching this blog to know more about this winery!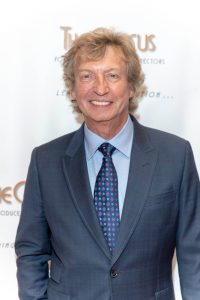 American Idol creator Nigel Lythgoe and mentor Ken Warwick are promoting Tuscan-style winery for the first time ever. From reality TV to wine making, American Idol creators Nigel Lythgoe and Ken Warwick are prepared to move on to their next business.
After successfully creating a vineyard and wine operation near Paso Robles, California, they have decided not to produce grapes any more.
The winery known as Villa San-Juliette is for sale for $22 million for the first time in its history. Their sumptuous spread is the result of a long-held dream.
Childhood friends from Liverpool, who later became Emmy-winning producers of the hit reality TV competition show.
Despite the success of "American Idol," they wanted to branch out into wine production. In 2005, they bought the vineyard for $5.2 million dollars in property records. They knew that grape-producing valleys produced some of the most classic wines in the world.
"Once in Paso Robles, we were immediately impressed by the abundance and beauty of the vineyards there, and decided to look into the possibility of buying and creating our own," Warwick said in a statement.
Warwick and Lythgoe demolished the existing house on the property and built a Tuscan-style tasting room with a winery.
This was the first vineyard Warwick and his team created with their 50 years in the television business, and they wanted to create a rustic garden setting like the one on their previous work. "It was a long, hard, and expensive process," said Warwick. The production also required this wooden set because it is not only aesthetically pleasing but durable as well.
The winery is located in the coolest wine region in California. It's about a three-hour drive from either Los Angeles to the south or San Francisco to the north.
This impressive 160-acre estate offers two Tuscan-style villas with a combined six bedrooms, six bathrooms, a pool, tasting room, vineyards, and wine facilities.
With five-star lodging accommodations, private pool access, wine tasting room and panoramic views of the surrounding vineyard, Villa San-Juliette has become a premier wedding and events destination in the region.
Plus, the property offers beautiful views of extensively landscaped grounds, which is perfect for having a lavish event in and around the gardens.
Their wine consistently receives the highest ratings and accolades from other organizations. With a production capacity of 30,000 cases a year, this estate is able to produce phenomenally good wines.
Lythgoe was the creator and executive producer of "So You Think You Can Dance", for which he served as a judge for the first sixteen seasons. For his next project,Lythgoe created "Superstars of Dance", which was a competition featuring 10 dancers from different countries that aired in 2009.
Lythgoe and Warwick co-produced the television hit "American Idol"; in 2019, Lythgoe also left Las Vegas, listing his Mediterranean mansion in Sin City for $5 million.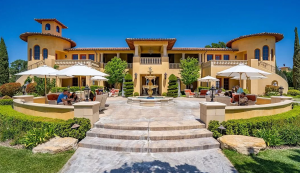 Vineyards this size seldom come up for sale, and they are currently priced at $22 million. The property is listed by agents Paul Margolis and Brianna Deutsch from Rodeo Realty Beverly Hills.
Now that you've learned everything you need to know about this winery, let us now talk about who Nigel Lythgoe and Ken Warwick are.
Nigel Lythgoe is the most popular English director and producer who has served as a judge of dance competitions, a former member of the Young Generation, and a choreographer. Then he also created the shows Pop Idol and American Idol and he produced So You Think You Can Dance. He has served as a permanent judge for the first sixteen seasons. Lastly, Nigel Lythgoe's net worth is around $180 Million in 2022.
Nigel Lythgoe was born to Gertrude Emily Lythgoe and lived with her in England. No other details about his parents' occupations are available. Nigel was 10 years old when he started to dance at the Vauxhall National School of Dance in London.
Nigel Lythgoe attended Hylton Bromley School of Dance and Drama and the Perry Cowell School of Dance. He learned accurately at those schools, having studied ballet, Greek dance, jazz, and national dances in various countries.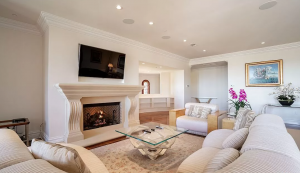 Nigel Lythgoe was married in 1974 to Bonita Shawe, who he met at the BBC's Young Generation Dance Troupe. Bonita Shawe works as a professional dancer, and she was judging So You Think You Can Dance in its first season.
She also worked as a judge in the Australian version of the same show for the first three seasons. However, she and her husband separated in 2010. They share two sons whose names are Simon Lythgoe and Kristopher Lythgoe. They have five grandchildren, Kyan, Tighe, Dominie, George, and Leonardo.
In 2022, Nigel Lythgoe is 72 years old and is 5 feet 9 inches tall (1.8m) and weighs 75 kg.
In the 1970s, Nigel Lythgoe enjoyed special opportunities to work with Cyd Charisse and Gene Kelly. He also worked as a choreographer under Ben Veeren for many years.
Nigel then took on the role of Head of Entertainment. He produced shows like Gladiators and Blind Date, which were huge successes.
He's also been the executive producer for Survivor and produced the show Pop Idol. It became a franchise that has various countries competing to see whose team will get the most votes. American Idol is also part of this franchise.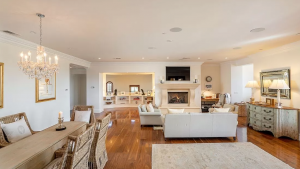 As for his personal life, he joined the cast of American Idol in 2002. He served as a judge on So You Think You Can Dance in 2009 and then formed Big Red 2 Entertainment with his friend Fuller the following year.
Nigel Lythgoe loves to share his pictures and videos on Twitter, Instagram, and Facebook. He continuously shares his activities on social platforms so that he can engage his fans. He has 6621 followers on Instagram, but is a celebrity who is widely followed on social media sites. Nigel Lythgoe's net worth in 2022 is $180 Million.
On the other hand, Ken Warwick is a British television executive producer and director, most noted for producing the reality television series American Idol and Pop Idol. Before becoming a producer, he was a professional dancer, being a member of the 'The Young Generation'.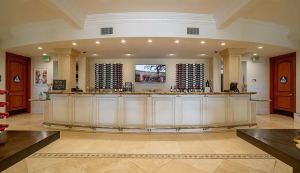 Warwick has won multiple awards for his work in television including two Emmys, a BAFTA, the Golden Rose of Montreux, a National Television Award, and has been nominated eight Emmys. Ken lives in Beverly Hills and London with three children, Joe, Gracie and Max, and wife Julie. He also directed and produced Gladiators which appeared on BBC tv primetime. He has just produced America's Got Talent on NBC.
In June 2013 it was announced that Warwick would not be returning for his position of executive producer for the thirteenth season of American Idol. He was replaced by Per Blankens.
As the executive producer for 'The American version of Rising Star', Warwick worked on it in June 2014.
Ken Warwick was born in 1939 in Florida, USA. He's a film producer, director and writer. Discover his biographical information such as his age, occupation, net worth, height and more. Find out how much he earned in the past year and what he owns now.
Not only is Ken Warwick's net worth rising in 2020-2021, but he has an increased income from his job as a successful producer. Most of the income for Ken Warwick comes from his job as a producer.
That's it for this blog TTP Member, remember to subscribe to our channel and if you feel like we've delivered value please share this blog with ONE person. That's right just one person as a token of your appreciation for the hard work we put into making content that educates and helps you on your mission of building your own fortune. Remember you can read blog after blog, but it isn't until you actually take action that you'll start to see results. See you soon!
---