Amy Schumer Selling Luxurious NYC Penthouse for $15M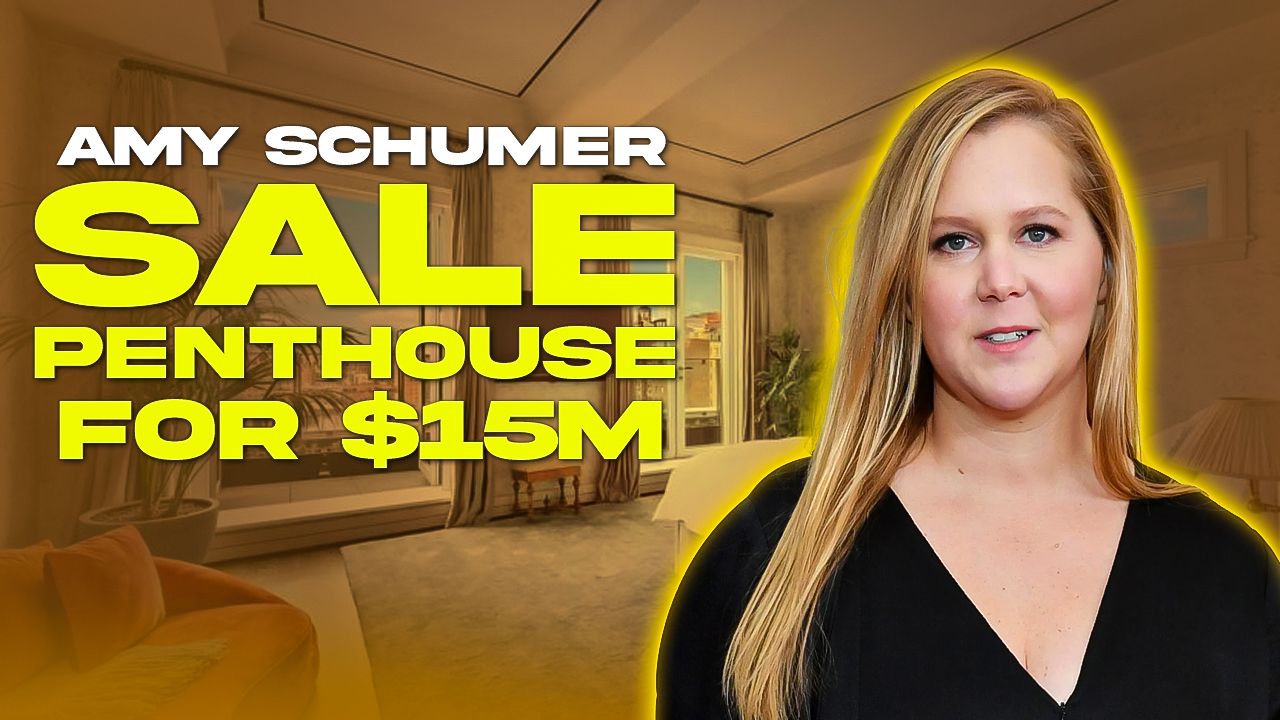 "Have you ever wanted to buy a house in New York City?" What do you think? Is it a question worth asking? How about "Should I buy a house?" or "Can I afford to buy a house?" If you're questioning yourself, then you should definitely read this blog because it talks about Amy Schumer Selling Luxurious NYC Penthouse for $15M ! Of course it's not too late yet to purchase your own beautiful house and make your dream come true.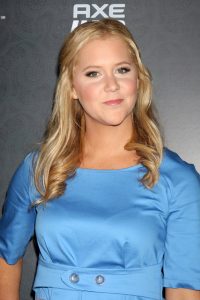 There's a lot of questions that our friend is likely wondering. Buying a house can be a very exciting and daunting process. We want to make sure that you have all the information you need to make an informed decision. We can help you find the perfect house for your needs and budget. We also have years of experience in the real estate industry, so we can provide you with sound advice. 
Luckily for you, TTP Member, This is a blog that discusses the celebrity and Luxurious NYC Penthouse. We've created a blog that will show you some of the features of the homes we've found.  In addition, we'll provide you with an answer to any questions you may have. So if you're looking to buy a home, please read our blog and let us know if there's anything we can do to help. Our team of experts know the ins and outs of the housing market and can guide you to the best option for your needs. We can provide you with a variety of information and resources so that you can make an informed decision. 
But before diving in, let's first know who Amy Schumer is. 
Amy Schumer, a comedian and actress, started performing stand-up in the middle of the 2000s. When she competed on NBC's Last Comic Standing in 2007, she finished in fourth place. Four years later, she released her debut album. Her Comedy Central series Inside Amy Schumer made its premiere in 2013, and two years later it won an Emmy. She co-wrote and acted in the smash summer comedy Trainwreck in 2015, and after making her Broadway debut in Meteor Shower in the 2017 season, she received a Tony nomination.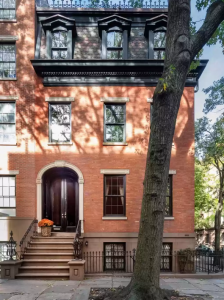 On June 1st, 1981, in Manhattan, New York's Upper East Side, Amy Beth Schumer was born. She is the oldest daughter of Sandra and Gordon Schumer, who ran a prosperous baby furniture business in New York City. Sandra and Gordon have three other children. Additionally, Gordon is related to US Senator Chuck Schumer (D-NY). Schumer's life was initially shaped by her father's prosperity. However, things for the family swiftly turned around when Gordon was diagnosed with multiple sclerosis. After the company went out of business and the family relocated to Long Island, Schumer's parents got divorced. Schumer's outlook on life was significantly impacted by her father's bodily passing and the ensuing upheaval in her family's financial situation.
2007's fourth-place finish on NBC's Last Comic Standing gave her her first major national exposure. After tearing it up on The Comedy Central Roast of Charlie Sheen, she released her debut stand-up album, Cutting, in 2011 and received additional notoriety. Mostly Sex Stuff, her debut comedy special, was broadcast on Comedy Central a year later. The 2013 comedy series Inside Amy Schumer was the result of her receiving the keys from the cable network. The highly regarded program's Outstanding Variety Sketch Series category earned it its first Emmy in 2015.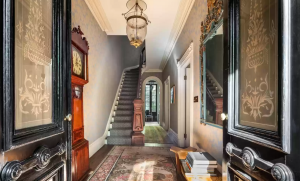 In the comedy "I Feel Pretty" from 2018, Schumer played Renee Barrett, who transforms from flawed to fearless after waking up from a traumatic fall, starring Michelle Williams. Together with fellow comedians Keith Robinson, Rachel Feinstein, and Bridget Everett, she also founded the podcast 3 Girls, 1 Keith in that same year.
With the Netflix special Growing, Schumer made a comeback to stand-up in 2019, with her pregnancy serving as the show's main theme. The next year, in the midst of the coronavirus pandemic, she and her husband collaborated to make Amy Schumer Learns to Cook for the Food Network, taking a cue from late-night stars Jimmy Fallon and Jimmy Kimmel who made their own programs.
Moving on..
According to the Wall Street Journal, comedienne and actress Amy Schumer is asking $15 million for a pretty opulent penthouse apartment.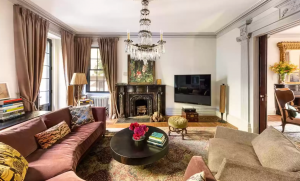 The five-bedroom, full-floor apartment, which is situated on Manhattan's Upper West Side, has 4,500 square feet of indoor space and an extra 3,000 square feet of outdoor area over two floors.
According to reports, the "I Feel Pretty" actor spent $12.1 million on the modern home in 2016. The condo had been her "Manhattan dream residence," she claimed to the Journal.
According to the Journal, Toddler parents Chris Fischer and Schumer, both 40, want to move closer to their son's school. They'll probably relocate to Brooklyn.
"Our destination is quite clear. What borough does the average person typically relocate to if they leave this one? It's not complicated, she said.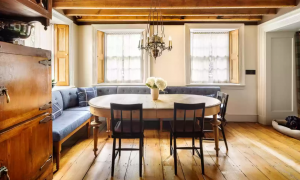 According to the Journal, Schumer hired Clements Design to remodel this spacious condominium. She had been impressed by the work the firm had done on the flat of her friend Jennifer Lawrence.
Despite being exceedingly opulent, the accommodations provide a cozy air because of the numerous plants and book stacks. The unusually green area was referred to in the advertisement as a "hidden garden in the sky."
Bi-fold glass walls in the top-floor apartment of a historic Beaux Arts structure connect the living area to a wraparound terrace with views of the Hudson River, the George Washington Bridge, and the city skyline.
The penthouse level is reached by a key-locked elevator, and the living area is enhanced by a fireplace made of stone and glass as well as skylights. Soundproof pocket doors conceal a media area.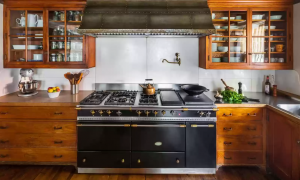 The kitchen, which has a breakfast bar, a quartz center island, and a teal color, is next to the dining area and is fit for a chef.
To reach another terrace, take the plant-covered stairway.
A private balcony, spa bath, and walk-in closet are included in the main suite, which is located in a separate wing. According to the listing, all of the bedrooms have en suite bathrooms and could be used as a gym, office, or playroom.
A separate parking space and a sizable storage area are amenities. The pet-friendly building has a live-in superintendent, garage, bike room, and a full-time door staff.
The "Snatched" actress had trouble selling her last residence. The close-by one-bedroom, top-floor walk-up with private roof access was on the market for $2,075,000 in November 2015. In the end, it was sold in 2017 for $1,625,000. For the property, Schumer paid $1,695,000 in 2014.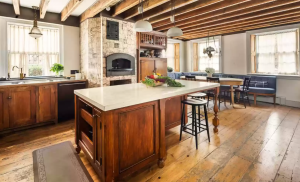 The Selling of this Luxurious NYC Penthouse was listed by Adam Modlin of Modlin Group LLC 
Instead of working for a large corporation, Adam Modlin launches his own modest but powerful custom business. Adam fosters long-lasting relationships rather than focusing on immediate outcomes. He doesn't brag about mind-blowing, historic agreements; instead, he is modest and covert.
Adam D. Modlin stands out in a field filled with characters from the Wild Wild West. Creative. Calm. Moreover, incredibly linked. The best listener, bringing intelligent finesse and original insight to every deal. Customers can confirm that no detail is missed. Nothing is left unchecked. No kindness was spared. There isn't any chest thumping. No ego here. Just a very endearing individual with wonderful qualities. polished without being ostentatious. strong but not haughty. business tycoon who made it on his own and treats everyone like family.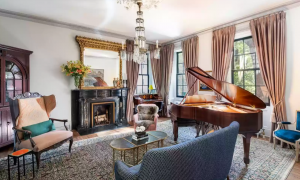 Adam D. Modlin is renowned for negotiating the most desirable deals in real estate and consistently surpasses his clients' highest expectations while making headline-grabbing history. His string of successful transactions, including the $45 million sale of the San Remo Penthouse and the $77.1 million sale of the single-family townhouse 14-16 East 67th Street, have shattered New York real estate records.
Even better is yet to come.
In 1999, Adam D. Modlin founded the Modlin Group. He had no prior experience working for a home brokerage firm, but he was driven and determined to carve out a niche for himself. He would get up every day in a suit and tie and walk down Madison Avenue to meet people before he could afford an office. The Four Seasons Hotel on 57th Street served as his place of business. He ascended the ladder of success in the business the old fashioned way—through hard work—with a passion for life, enthusiasm, thankfulness, and love for New York City.
Twenty years later, Modlin Group is still regarded as New York City's top bespoke boutique real estate firm. Adam is still dedicated to upholding the company's key values, which include confidentiality, ethics, and reputation. He constantly puts people before deals and cherishes his personal connections. Adam is renowned among his peers and clients for his deliberate approach and keen eye for aesthetics. He has built up a diverse clientele all over the world who rely on his advice and representation during tricky negotiations and business dealings. He is renowned for his work representing clients in the banking, real estate, entertainment, media, sports, and hedge fund industries. 
Adam is a founding board member of NYRAC-New York Residential Agent Continuum and a current member of REBNY-Real Estate Board of New York. Adam frequently participates in humanitarian and mentoring projects through a number of different organizations. He has lived in New York City all of his life and now resides on the Upper East side with his wife and two daughters.
Moving forward..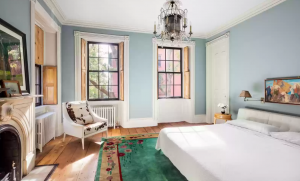 Let me review again all the details of this Penthouse for you to keep in mind.
It's understandable why the ad calls the apartment a "garden in the sky," as there are numerous plants both within the rooms and on the 3,000 square feet of encircling terraces. The breathtaking 360-degree views include parts of Manhattan, the George Washington Bridge, and the Hudson River.
A unique stone and glass gas fireplace serves as the focal point of the large main living area. Bi-fold glass doors that are eleven feet high can be opened to let in fresh air, and angled skylights flood the 900 square foot room with natural light. A family-sized kitchen with a breakfast bar, wine refrigerator, and numerous cupboards painted in a fashionable shade of turquoise sits nearby. On this level, there is also a media room and a restroom. The roof terrace is accessed by a winding staircase made of wrought iron, and it has a gas line installed so that an outdoor kitchen may be installed there.
The bedrooms are grouped in a separate wing that also has a washing facility. The main suite has its own patio and river views, and its bathroom includes a separate steam shower with Dolamitchi marble walls, a six-foot soaking tub with white Macauba quartzite accents, and a radiant-heated marble floor. The closets have enough room for any Hollywood star. Two of the four guest bedrooms have direct access to the terrace, and all four feature en suite bathrooms and large closets.
A deeded parking space in the building's on-site garage is also included in the purchase, and there is also a sizable storage space. The building, which has a view of Riverside Park, also has a live-in superintendent, a bike room, and a full-time doorman.
If you want to invest a house in New York City, now is the time to do it. The market is still strong, and there are many houses available for sale. You can find your dream home by looking online or calling a real estate agent. If you're interested in purchasing a property, make sure to get pre-approved by your lender. This will help you determine how much money you need to invest and avoid any delays in the process. The market is still stable and prices are still low. You can also invest in a property that's in a good location. If you're not sure what you want, you can hire a real estate agent to help you find the perfect home.
Buying a home is an important decision that you will never regret. We understand that and want to help you make the best decision for your needs. That is why we offer our services as a home buying advisor. We can provide you with information on different types of homes and help you find the right one for you. We can also help you negotiate prices and terms, and connect you with local professionals who can help with the entire process. So if you are interested in buying a home, we are here to help.
We hope that our blog has helped you find a home. We have spent a lot of time and effort creating it, and we want you to be able to find the perfect one. We would also love to hear your feedback, so please leave a comment below or on the blog. We want to make sure that you have the best experience possible when looking for a new place to live, and we'll continue to offer quality blogs in the future. 
That's it for this blog TTP Member, remember to subscribe to our channel and if you feel like we've delivered value please share this blog with ONE person. That's right just one person as a token of your appreciation for the hard work we put into making content that educates and helps you on your mission of building your own fortune. Remember you can read blog after blog, but it isn't until you actually take action that you'll start to see results. See you soon!
---