Amy Schumer Selling Stylish NYC Penthouse for $15M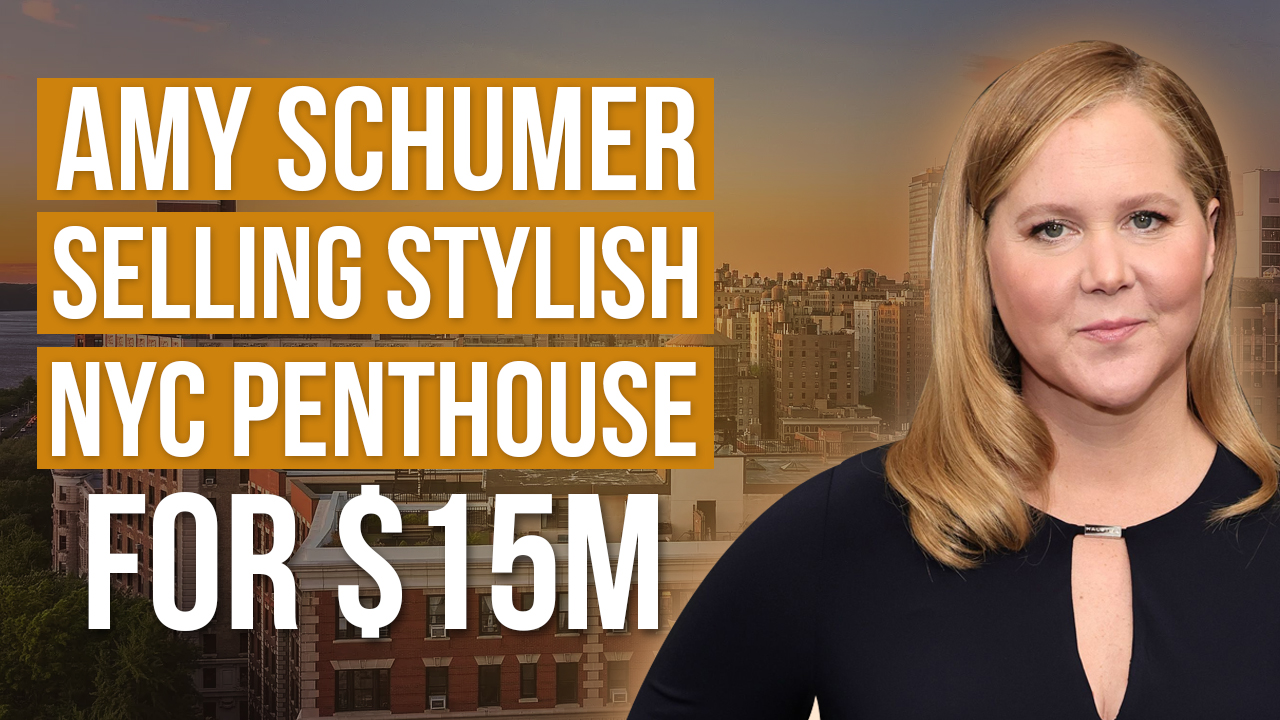 Penthouse apartment can be everybody's dream. Imagine living on the highest floor of a building, with a beautiful view of the city lights or what's below you. Amazing isn't it? Or you can be thinking about how high you are living and the satisfaction that you have worked hard to be on top. Well yes, this can mean living on top literally! Bet you laugh at that!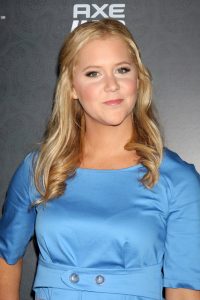 Luckily for you, TTP Member, in this blog, we have prepared all you need to know about this stylish NYC Penthouse of Amy Schumer! Aside from getting a grasp of what this penthouse has to offer, let us know more about Amy Schumer as well!
Let's get this blog started!
According to a reliable source, comedian and actress Amy Schumer is selling a penthouse apartment for $15 million. 
This apartment is on the Upper West Side and features 4.5 thousand square feet of interior space and 3 thousand square feet of exterior space. 
The Upper West Side of New York City is a perfect destination for those who want to live in a dense urban environment. Source states that the area is full of restaurants, coffee shops, and parks.
The penthouse includes beautiful balconies that offer a 360 view of the city. The apartment provides a perfect place for owners to reside in a dense environment.
There is a rooftop terrace on this level with an even more expansive view of the city. More than just views, the outdoor spaces also provide enough space for entertaining guests, with plenty of seating options.
Amy Schumer, who starred in the groundbreaking film "I Feel Pretty," bought this condo for $12.1 million in 2016. She told the source that it has been her "Manhattan dream apartment."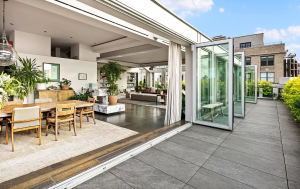 She said that she sees the future being in new boroughs, and that people will go where there are more opportunities for jobs.
Schumer's penthouse was redecorated by Clements Design. She admired the work they did on Jennifer Lawrence's apartment and hired them herself to redecorate her own.
The apartment is luxuriously furnished and beautifully decorated. Plants and books were integrated throughout the space, giving the impression of a secret garden in-between.
The top unit in a landmarked building features bi-fold glass walls that extend the living space to a wraparound terrace with views of the Hudson River, George Washington Bridge, and the city skyline.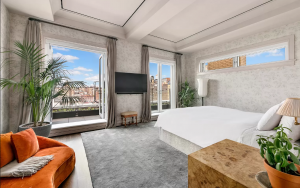 The key-locked elevator takes you directly to the penthouse level. The living space is enhanced with a stone and glass fireplace, as well as skylights. Behind sound-proof pocket doors, a media room is tucked away.
The dining room is adjacent to a modern kitchen featuring a wine fridge, quartz center island and breakfast bar. A plant-covered staircase leads to another terrace.
The property is a 3-story penthouse with 6.5 bathrooms and 7,000 square feet. It features a private terrace, a spa bath, and a walk-in closet. The penthouse's interior design leads to five bedrooms, each with ample space for furniture. The master bedroom is designed for plenty of space for a bed and other bedroom furniture in addition to a small lounge area.
The master bedroom was spacious, with a lot of storage provided in built-in closets along one wall and the other features included a long vanity counter, soaking tub, and walk-in shower. Meanwhile, the other bedrooms were not as large but still plenty of room for kids or guests.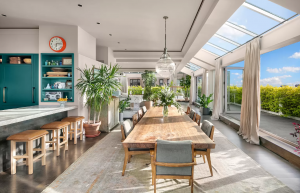 Between two bedrooms, there is a large entertainment space. You can decorate this room any way you want. You could use it for entertaining guests or hosting family dinners. This spacious and homely room has the perfect fireplace, fit to host any evening party or romantic evening in front of the big screen TV.
There is a kitchen in the adjacent room. There is a large amount of space, which can allow for cooking on it. This kitchen also has an area to be a formal dining space. Other areas of the home show a media and game room, and the fitness room.
Upon entering the home, one is not immediately met with the vibrant style that engulfs the majority of the space- instead, you are faced with dark hardwood floors and light walls.
In the living room, the walls are lined with floor-to-ceiling windows that open up to the garden on the terrace. The kitchen has cabinets that have a turquoise color contrasted by white marble floors and counters.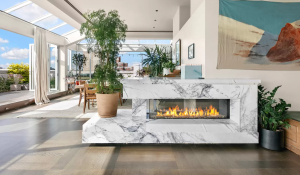 Different colors are throughout the bedrooms of this home. Each bathroom has light gray walls which align with the floor tiles and vanity counter. However, despite the changing colors, each bedroom features large windows that provide plenty of natural light and show off the city view outside.
The building comes with a private parking space, storage area and live-in superintendent. Pet owners will also enjoy the large dog park, walking area and a children's playground.
In November 2015, the 'Snatched' star had difficulty selling her previous apartment. The nearby one-bedroom, top-floor walk-up with private roof access was initially listed for $2,075,000.
Schumer has also moved into directing and producing, with the Hulu series "Life and Beth" being her most recent project. Her stand up specials can also be found on HBO and Netflix.
Now, let's get to know Amy Schumer more.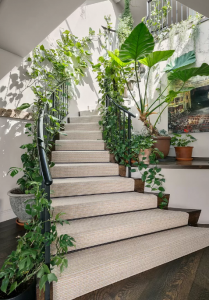 Amy Schumer is an American comedian and actress who is best known for her popular show Inside Amy Schumer and her movie Trainwreck. She was born in New York City and she lived on the Upper East Side until she was 12. Being born into a wealthy family, but then going bankrupt left a big impression of how money can't buy everything.
After the failed company, Schumer's parents also divorced. Biography states that comedy became a form of therapy for Schumer during this time and she soon found it worth exploring.
After Amy Schumer graduated from high school, she decided to move to Baltimore and study theater at Towson University. She then moved her studies to William Esper Studio in New York City. She started out as a small-time stand-up comedian and eventually climbed her way up to larger audiences.
She has been casted in many movies and earned an Emmy award. Her career skyrocketed after competing on NBC's "Last Comic Standing."
That's it for this blog TTP Member, remember to subscribe to our channel and if you feel like we've delivered value please share this blog with ONE person. That's right just one person as a token of your appreciation for the hard work we put into making content that educates and helps you on your mission of building your own fortune. Remember you can read blog after blog, but it isn't until you actually take action that you'll start to see results. See you soon!
---