Babyface Ready to Sell His $8M Bel-Air Mansion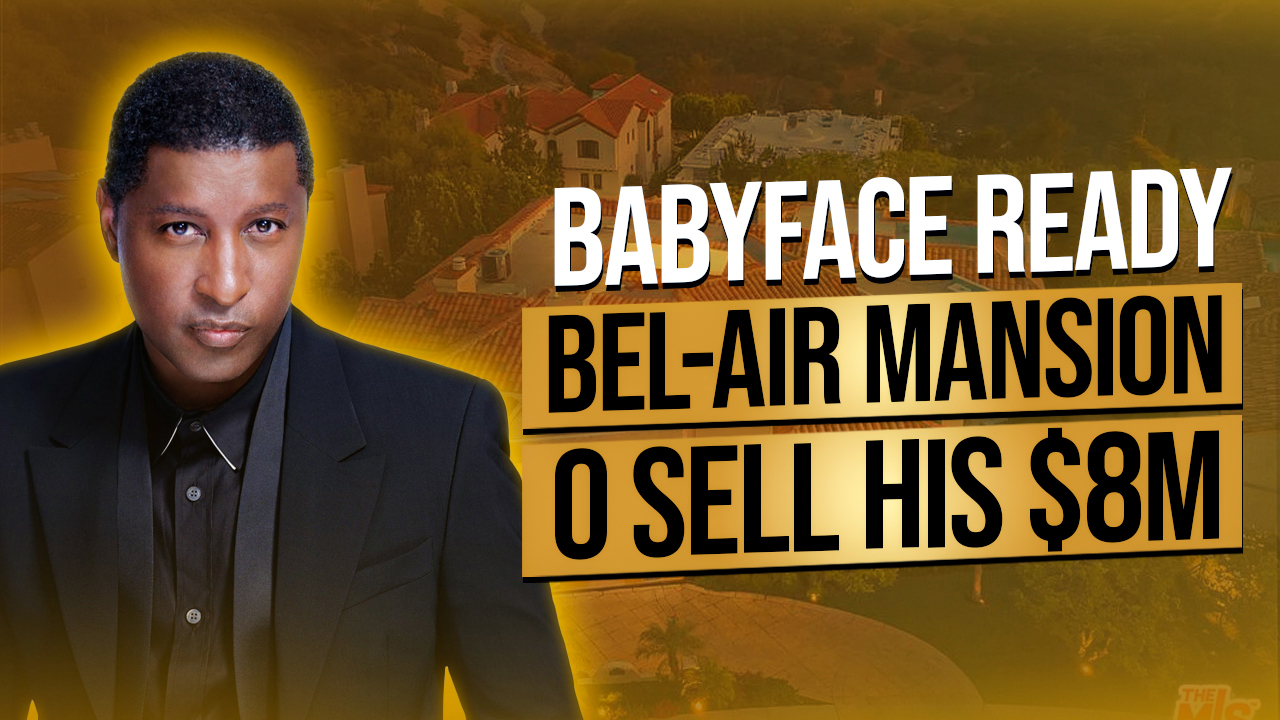 Recently, singer and record producer Kenneth Brian Edmonds, better known as Babyface, announced his intent to sell his residence in  Los Angeles. The house is listed at $7,990,000 on Dirt.
For today's blog, exclusive to our TTP members, we will be talking more about the legendary Hoosier singer and producer, Babyface, and his Bel-Air mansion. Now without further adieu, let's get into the blog.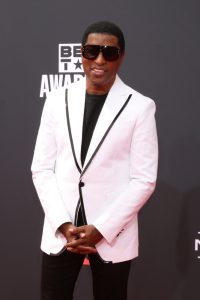 Before we get into the good part, let us know who this Babyface is. As a singer, producer, and songwriter, Babyface was an inescapable presence in every major facet of pop music during the 1990s. His own recordings helped rejuvenate the R&B tradition of the smooth, sensitive urban crooner and made him a staple on urban contemporary radio. Yet their considerable success was eclipsed by his songwriting and production work for other artists, which linked him with some of the biggest stars and hit singles of the decade, and not just in the realm of R&B. You'd be hard-pressed to name a '90s hitmaker with a track record more consistently successful and versatile than Kenny "Babyface" Edmonds.
Kenneth Edmonds was born on April 10, 1959, in Indianapolis. He began playing in local R&B bands as a teenager and played in the backing unit of Bootsy Collins where he earned his nickname, Babyface. He served as a part of Manchild, which signed a record deal in 1977 and released three albums. After their breakup, Babyface and partner Antonio "L.A." Reid formed an urban funk group called the Deele, who scored hits on the R&B charts. On the side, Babyface and Reid began producing and writing music for other artists.
They were successful in hits for Pebbles' "Girlfriend" and the Whispers' "Rock Steady"; following the Deele's third album in 1988, the duo left to continue their outside activities full-time, co-founding the LaFace label in 1989. Further hits followed in Bobby Brown's "Every Little Step," Sheena Easton's "The Lover in Me," and Karyn White's "The Way You Love Me" and "Superwoman," all of which performed well on both the pop and R&B charts.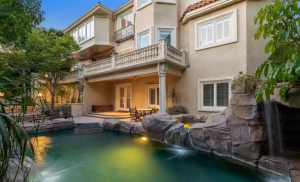 Babyface's solo career started when he released Lovers, in 1986. For a little-noticed album, Babyface's solo career took off in 1989 after releasing the album, Tender Lover. Spinning off four singles over the next year, including the R&B chart smashes "It's No Crime", which is number one, and "Whip Appeal", coming at number two, both also reached the pop Top Ten. The album also went double platinum. After establishing himself as a powerhouse, Babyface has co-written some hits. Their collaboration can be seen in "I'm Your Baby Tonight" by Whitney Houston and "My, My, My" by Johnny Gill which were both nominated for the Best R&B Song Grammy.
Boyz II Men is another success of Babyface who wrote "End of the Road". The track was #1 on the Billboard Hot 100 chart for thirteen consecutive weeks and was also very successful with the follow-up "I'll Make Love To You", written by Babyface. He was co-nominated for an Album of the Year Grammy for his production of the Bodyguard soundtrack. In addition, he worked with other famous singers like Celine Dion, Mariah Carey, Gladys Knight, Aretha Franklin, Mary J. Blige, and En Vogue. The LaFace record company Robbie co-founded became successful and played key roles in the development of Toni Braxton, TLC, and Usher's albums.
It's no wonder Babyface took a break from his own singing career during the early '90s. He released only a remix album, "A Closer Look", in 1991. The proper follow-up to Tender Lover didn't appear until 1993; even so, "For the Cool in You" was an even bigger hit than its predecessor, going triple platinum. It produced Babyface's first Top Five pop hit and won him his first Grammy as a presenter for Best Male R&B Vocal with the change-of-pace acoustic guitar ballad "When Can I See You Again".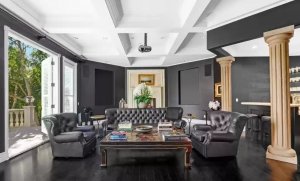 In 1995, he scored another major success with the Waiting to Exhale soundtrack, not only producing it but scoring the film itself and writing nearly all of its songs, including the Whitney Houston smash "Exhale (Shoop, Shoop)." The same year, he won the first of three consecutive Grammys as Producer of the Year. In 1996, success kept coming. The Day spawned another Top Ten pop/R&B hit in "Every Time I Close My Eyes," and he solidified his crossover credentials once and for all by winning a Grammy for Record of the Year as a producer of Eric Clapton's "Change the World."
Encouraged by the success of Waiting to Exhale, Babyface and his wife Tracey Edmonds, now CEO, formed their own film production company where he spearheaded an acclaimed urban family comedy or drama, Soul Food. And of course, he masterminded the soundtrack. His production and songwriting activities continued, though he remained silent as a performer for a few years. The next year, he contributed lyrics to the animated musical The Prince of Egypt, which went uncredited on the soundtrack album.
With the movies taking up more of his time, his next musical releases were quick one-offs: an MTV Unplugged album in 1997 and the seasonal Christmas with Babyface the next year. In 2000, Epic released the best-of compilation A Collection of His Greatest Hits, marking the end of his tenure with the label. He had elected to move to Arista Records where L.A. Reid had been a high-ranking executive.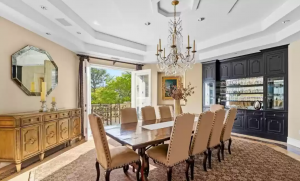 In 2001, Babyface released an album, Face2Face. Then he produced the punk-pop soundtrack for Josie & the Pussycats film, in 2002. The back to basics album Grown & Sexy came in 2005, also the year he and Tracey Edmonds announced their divorce. In 2007, Babyface put together the covers-oriented Playlist for Mercury and he has been working on notable projects since then. Some of the artists that he has worked with include Lil Wayne, Vanessa Williams, Whitney Houston, Krisinia DeBarge, and Boyz II Men as well as Anthony Hamilton. His song "Pray for Me" was nominated for a 2013 Grammy in the category of Best R&B Song.
He co-wrote and co-produced several songs on Ariana Grande's Yours Truly, a number one album in the U.S. Love, Marriage & Divorce, an album of duets with Braxton, was released on Motown in February 2014. It debuted at number four and won a Grammy for Best R&B Album. Near the end of the following year, Babyface released Return of the Tender Lover which was titled in reference to his second solo album. This was inspired by his "feel good" performing approach on tour with Charlie Wilson and Maze.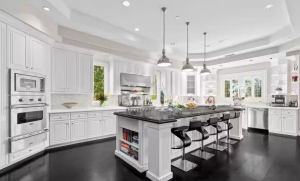 Now you might be wondering how he got the nickname "Babyface" in the first place. Edmonds got the nickname "Babyface" because of his youthful features, which are unusual for his age. Edmonds received this moniker when he was playing with funk musician William Earl "Bootsy" Collins band in the 1980s.  Though he initially resisted his adopted stage name given to him by his bandmate, Darnell "Dee" Bristol, he embraced it after the 1985 concert when Bristol announced Stewart's nickname on stage after a song called "Sweet November." "Suddenly, at the end of the show, I had girls coming up asking where Babyface was," Edmonds told the Cincinnati Enquirer in 2014. "They never asked where Kenny Edmonds was."
So what has Babyface been up to during the pandemic? Edmonds announced the diagnosis of CoVID-19 on his 62nd birthday in 2020. He and his family members underwent a test and discovered that they had obtained the virus. After he recovered from his illness, Kenneth Edmonds appeared on Swizz Beatz and Timbaland's Verzuz Beat Producer Battle series Instagram series. In the series, two musicians go head to head highlighting music in their discographies. Edmonds battled with Teddy Riley, another singer, music producer, and songwriter. Edmonds called the matchup a "Celebration of Black Music Excellence". Babyface played "A Song for Mama" with Boyz II Men during a Saturday Night Live performance on Mother's Day 2020. Each of the band members performed from their home studios.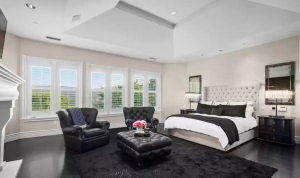 Kenneth "Babyface" Edmonds and Nicole Pantenburg went public with their amicable separation last year. In the statement, they announced that after fifteen years of coupledom and seven years of marriage, they had gone their separate ways. It's not too surprising, then, that their Los Angeles home – which is guarded behind the gates of Bel Air Crest — has come on sale for $8 million. Tomer Fridman, the listing agent at Compass, holds this property.
The renowned R&B impresario, who popularized the New Jack Swing genre, has written and/or produced dozens of number-one R&B hits and raked in over a dozen Grammy Awards. The man hopes to double his wealth by purchasing a new house for $4.1 million in 2004, primarily containing Mediterranean architecture. He bought the property several years before beginning a romantic relationship with Nicole Pantenburg.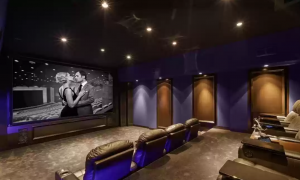 This is a big, beautiful, expensive house with 7,500 square feet of floor space. The first floor has antique carved wood front doors set into an asymmetrical columned portico with carved wood front doors that open to the cavernous foyer, which is capped by a huge skylight. The second-floor gallery contains bedrooms and bathrooms. There's also a double-sided see-through fireplace in the primary suite which includes a spacious bathroom and dual walk-in closets.
Formal living and dining rooms, along with a family room and an up-to-date gourmet kitchen, are complemented by a sprawling lower-level entertainment and leisure complex. In addition to two gyms and a climate-controlled wine cellar that showcases a barrel-vaulted ceiling lined in vintage brick, there is a professional-grade 15-seat movie theater and a recording studio.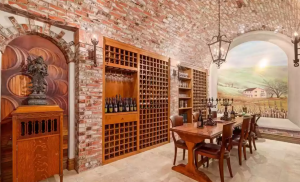 The home resides on a not-quite-half-acre split patio. It has a semi-circular driveway that curves back to the longer side of the plot and a large entertainment terrace with an inbuilt bar, grill, and viewing point which overlooks the swimming pool and spa. The pool area is provided with boulder stones and waterfalls which are set against a tropical wall of trees and foliage. Noting the neighborhood's exclusivity and the house's scale, listing agent Tomer Fridman of Compass called it an "extremely elite product for the market."
The "I'm Your Baby Tonight" producer and "Not Gon Cry" writer/producer, who collaborated with Madonna on the 1994 album "Bedtime Stories," and took home a Grammy for the 2014 duet album "Love, Marriage & Divorce" with Toni Braxton, is familiar with real estate. Last year he sold a fairly ordinary house in Las Vegas and once owned a chateau-inspired Beverly Hills mansion bought from John Fogerty. This property was owned by his wife Tracey Edmonds, who sold it for $7.5 million last year. His largest and most notable transaction was in 2004 when he sold a multi-acre estate in Holmby Hills for $21.5 million to former Dodgers owners Frank and Jamie McCourt. They soon parted ways and the property was sold to English billionaire Ian Livingstone, who bought a neighboring estate a few years later and then sold the whole kit and kaboodle to Snapchat's Evan Spiegel and Miranda Kerr.
There you have our TTP blog for today. Now, what do you think about the mansion? Let us know in the comments below. Don't forget to subscribe to our channel, click the notification bell, and like this blog. If you think that we have delivered value please share this blog with one person. Just one share is enough for us, for you to show your appreciation for the commitment and hard work we all put together in creating this blog that teaches and helps you on your mission of building your own fortune. And you don't know that one share could go a long way. And keep in mind that no matter how many times you're going to read this blog, you won't see any results unless you take action. Good bye and see you at the next one!
---