Beck is asking $2.95M for his Hollywood Hills residence with a music studio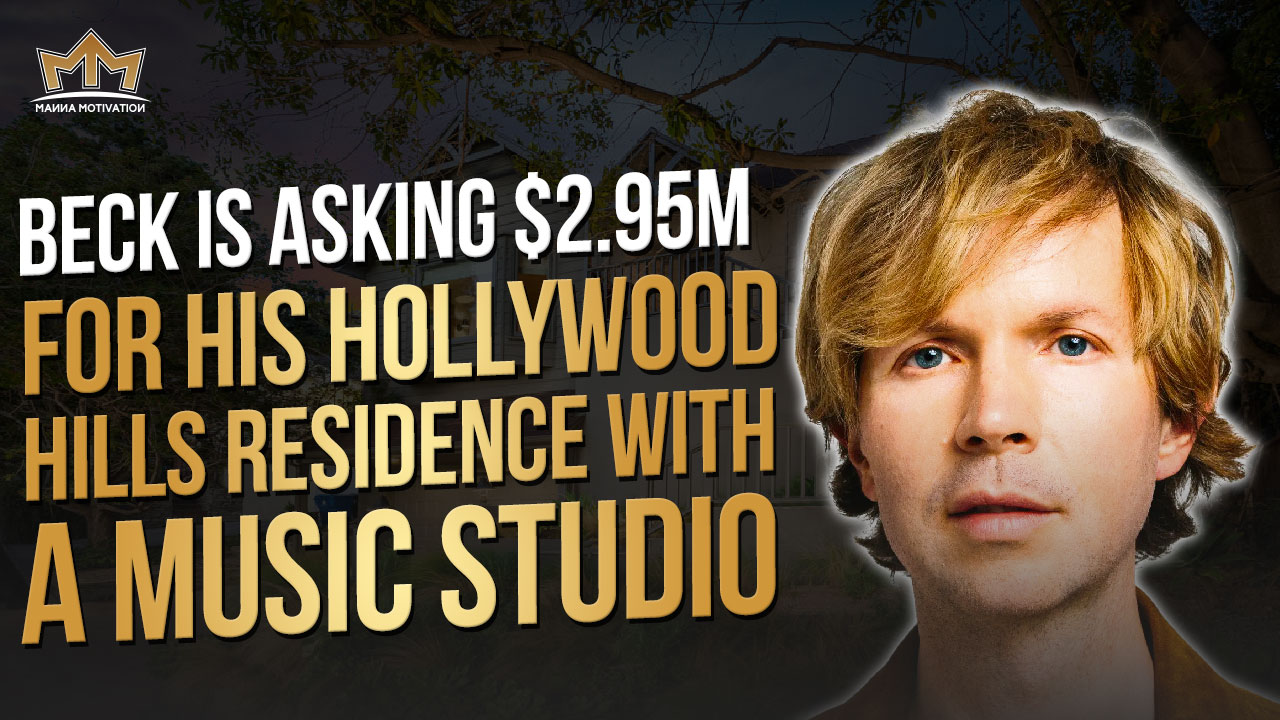 "People would have laughed at you if you had told them a decade ago that they could live in Beck's Hollywood hills residence with  a music studio for $2.95M! The internet has made it easier than ever to know just about anything you want. So with all this content and information available, how did you know which ones to learn from and which ones actually work?
Luckily for you, TTP Member, for today's blog we will be talking about Beck. Did you know that he is asking for $2.95M for his Hollywood Hills residence with a music studio! Remember, that while the first step is completing any of this amazing information, the second and possibly more important step is taking action even if it's imperfect action.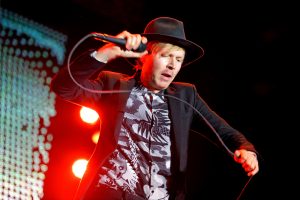 The Hollywood Hills residence of Beck is currently listed for $2.95 million. The Craftsman home belonged to the singer-songwriter, who paid $1,045,000 for it in 2014.
Recent divorce proceedings between him and his ex-wife Marissa Ribisi resulted in the division of their assets, including several homes and works of art. According to People, the "Loser" singer owned 10 houses spread across California, Tennessee, Arkansas, and while his ex-wife kept one in California.
The Hollywood Hills residence is situated in the posh neighborhood known as The Oaks. According to the listing information, the elegant area has undergone "complete renovation by the present owner."
The three-bedroom, two-bathroom home is 2,364 square feet and was constructed in 1948. The open floor plan with plenty of natural light features a dining and living area that leads to an outdoor covered and heated lounging area as well as a terraced backyard. 
The main living area and a bedroom both contain the musician's recording gear, which also includes several guitars. Modern kitchens have marble countertops, top-of-the-line appliances, and a sizable island with seating. The main bedroom also has an enormous walk-in closet and an upgraded bathroom.
A media room, family room, and office are additional rooms. The garage also has a bonus room that is set up as a home theater and recording studio right now. The beautiful cottage has a ton of space for storage. Additionally, there are numerous seats and entertaining spots in the outdoor area.
The 52-year-old appears to enjoy a few home flips when not immersed in his music. He and his ex-wife Ribisi apparently bought a Los Feliz house two years before, and they marketed it in 2019. According to Architectural Digest, the couple had previously purchased and sold two additional homes on the same block. In 2017, Beck restored and put on the market another house he owned in Mandeville Canyon.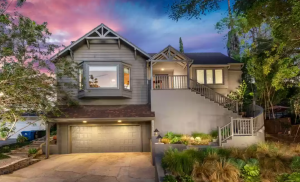 The multi-genre artist Bek David Campbell, commonly known as Beck Hansen and simply Beck, is frequently credited with giving Generation X an anthem with his 1994 song "Loser." The Los Angeles native defined a decade with this song by fusing skateboard hip-hop with loose alternative rock.
Beyond this dismissive single, Beck rose to prominence as one of the most important authors of the 1990s and the early 2000s. He experimented with funk, lovelorn acoustic, and even Tin Pan Alley sheet music. Beck has been putting out music that transcends both time and frequently even genre as late as 2014.
"What's up, Guero?"
Beck was conceived in Los Angeles in 1970 by musician David Campbell and Bibbe Hansen, an apprentice of Andy Warhol. The family, which included brother Channing as well, resided in a disadvantaged part of the city where Korean and Salvadoran influences were particularly strong. Much of the latter would serve as the basis for Beck's 2005 song "Guero," which has a Latin flavor and recounts his boyhood as one of the few Caucasians in the neighborhood.
Beck, who disliked traditional education, left high school in the ninth grade. The kid hopped between his immediate family in Los Angeles and his grandparents in Kansas, having been raised on a smorgasbord of Scientology, Presbyterianism, hip-hop, and folk music. He worked odd jobs as a video shop clerk and a leaf-blower operator before picking up the guitar for the first time at the age of 16. These jobs would later be integrated into his folk shows.
He bounced back and forth from New York City to Los Angeles, where he engaged himself in the power-pop music scene, taking in influences from Sonic Youth and the "anti-folk" trend. Beck remembered trying to play Son House hits on live at Jabberjaw and other renowned places but no one was paying attention in a famous interview with "Entertainment Weekly." So he created his own bizarre way by improvising lyrics about working at McDonald's, donning a Stormtrooper mask, and performing.
Around 1992, Bong Load Custom Records and BMG Music Publishing became interested in "Loser" Rules Beck's spontaneous manner. "Loser" was created as a result of the artist's collaboration with Carl Stephenson of Rap-A-Lot Records thanks to Tom Rothrock of Bong Load.
But Rothrock persisted in promoting the silly song, and "Loser" slowly made its way onto the radio in March 1993 and when tastemaker KROQ heard it, it became viral. Beck immediately received a call from Geffen, and he signed with their DGC label, which also houses Weezer, Hole, and Nirvana. Even  while "Loser" was well-liked when it was first released, it wasn't until the 1994 reissue that it attained legendary status.
Eventually, "Loser" reached the top of the Modern Rock Charts and debuted in the top 10 of the Billboard Hot 100. Thus, Beck's subsequent two albums, "Mellow Gold (DGC)" and "Stereopathetic Soulmanure (Flipside)" from 1994, cemented his status as an alternative rock icon. And "Odelay," his subsequent significant release from 1996, would establish him as a true luminary.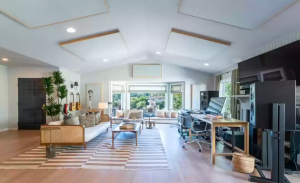 New Pollutants
What was previously unusual has suddenly become fashionable. Beck's brilliant fusion of scratchy hip-hop beats and plucked guitars evolved into its own genre. Due to the success of "Where It's At," "Devil's Haircut," and "The New Pollution," "Odelay" went double platinum. Beck was introduced to the public via The Dust Brothers' everything-and-the-kitchen-sink production, which won the 1997 Grammy for Best Alternative Music Album.
One can hear the signature Beck rewiring of electronic flaws to create something cohesive and even beautiful in Death Cab For Cutie, Capital Cities, and any other genre-jumping bands like them in "Odelay," which clearly draws hip-hop influence from contemporaries the Bloodhound Gang and Len.
Beck fluctuated between the characteristics of a cool crooner on the following two albums, 1998's "Mutations (Geffen)" and 1999's "Midnite Vultures," and the Spandex-clad party boy on the latter. These successive, wildly dissimilar offerings were merely a preview of the author's next works.
His busiest Hours
Beck Hansen has established himself as a true innovator and collaborator for the greater part of a decade now. He collaborated with Danger Mouse in 2008 to create the eerie, disorienting "Modern Guilt," and later produced music for Thurston Moore and Charlotte Gainsbourg.
He took on the role of the fictional Sex Bob-Omb in "Scott Pilgrim vs. the World," served as a conductor of sorts for a variety of projects, including the Record Club, in which contemporary bands would cover entire albums by veterans like the Velvet Underground, and wrote a collection of sheet music in 2012 titled "Song Reader."
Despite all of these trials, Beck hadn't completely given up on the album. "Morning Phase," his 12th album, was released by Capitol in February 2014 and was named Album of the Year at the 2015 Grammy Awards. The artist had a stellar second half of the year. To commemorate his Grammy victory, he released the dance rock single "Dreams." He has since played at numerous gigs with everyone from Paul McCartney to Taylor Swift.
Some of the last 25 years' most creative, genre-defying, innovative, and downright entertaining music has been produced by Beck. With the ironic, funny slacker song "Loser," Beck broke out of the indie scene in a big way in the mid-1990s. Since then, Beck has released more than a dozen albums of enigmatic music. Is that funk? Electro-pop? Folk? Country? Rock alternative? It's all of the above; let's not try to confine singer, songwriter, and multi-instrumentalist Beck, who is responsible for classic songs like "Where It's At," "Sex Laws," "The New Pollution," "Lost Cause," "E-Pro," and "Cellphone's Dead."
Even one of the most important accolades from the mainstream entertainment sector was bestowed upon this champion of DIY and independent music: the Grammy for Album of the Year for Morning Phase. There seems to be nothing Beck cannot accomplish. A musician who crafts such complex soundscapes has undoubtedly led an adventurous life. So grab your two turntables, your microphone, and take a look at some of the most fascinating moments in Beck's life and career.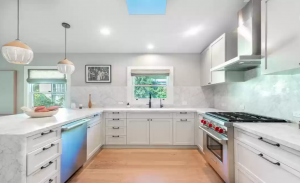 BECK HAS VERY BOHEMIAN ANCESTRAL LINEAGE.
That Beck hails from an artistic family full of fascinating individualists shouldn't come as a surprise to anyone who knows him as a musician with a broad musical and cultural vocabulary. The Presbyterian clergyman who served as his paternal grandfather introduced him to church music. He admitted to Rolling Stone that, "That music inspired me a lot, although not intentionally." Those lyrics have a fantastic, uncomfortable, and biblical quality. He has observed Al Hansen, his late maternal grandpa, having a direct influence on his work. Then, Beck claimed, he sprayed the entire thing with silver. "He collects cigarette butts and glues them together and crafts portraits of naked ladies." "His work involved turning garbage into fine art. Perhaps I will do that as well."
Bibbe Hansen, a performance artist and student of Andy Warhol, is the mother of Beck and the daughter of Al Hansen. David Campbell, a bluegrass guitarist and arranger who contributed to Beck's Sea Change, is Beck's other parent. Beck not only inherited his father's religious beliefs, but also some musical proclivities. He admitted to being a Scientologist to the Sunday Tribune, "Yeah. I was raised there and around it, etc. But that's not the entirety of who he is. Beck stated to Spin that "I consider myself Jewish" and that he was "raised celebrating Jewish holidays" by his Jewish mother.
Actually, if you don't mind, it's Beck Hansen.
Consider the mystique that comes with celebrities like Bono, Cher, and Beck using just one name. Obviously, neither that nor even his genuine first name are his whole names. When he was born in 1970, his name appeared on his birth certificate as Bek Campbell. A teacher changed the spelling of his name to Beck when he first entered school. Bek, who later changed his name to Beck, took on his mother's last name after the divorce of his parents, actress Bibbe Hansen and singer David Campbell.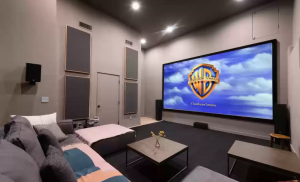 "LOSER" BY BECK WAS A LARK
Major rock stars don't typically emerge from experimental music. But it was "Loser," a song that was unlike anything else at the time, that made the world fall in love with Beck in 1994. With a slide guitar melody, a self-deprecating bilingual chorus, speech samples, and strange lyrics like "dog food skulls and the beefcake pantyhose," this DIY rap song is unmistakably low-fi. Amazingly, "Loser" rose to #10 on the pop chart, launching Beck's illustrious career.
And to think, none of it would have been possible if Beck, a little-known Los Angeles indie/folkie, hadn't jammed with a total stranger one afternoon in the early 1990s. Tom Rothrock, a friend of Beck's, was launching the indie record label Bong Load Records. " Hey, I know this guy who makes hip-hop tracks and things, " Tom had called and said. Oh yeah, between songs I sometimes rap and ask audience members to beatbox into the microphone, I said." Carl Stephenson, according to Beck, appeared "unimpressed" before playing the song's slide guitar riff. A drum beat was added by Rothrock's acquaintance, and Beck came up with some possible lyrics. I thought, "Man, I'm the worst rapper in the world — I'm just a loser," when he played it back. The song, which was totally written and produced in under six hours, now had a title.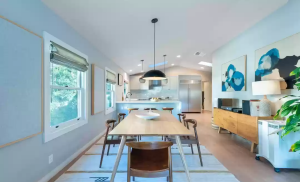 ALBUM DELAY BY BECK WASN'T MEANT TO WORK
Mellow Gold, Beck's debut studio album, was an unusual one by the norms of popular music; in a Rolling Stone interview, the artist compared it to "a satanic K-Tel record that's been found in a trash bin" that some listeners "half-swallowed before spitting it out."
Odelay, a brilliant combination of punk, noise, folk, and country, was perhaps even more weird when it was released in 1996 and received almost universal acclaim. The tracks flow together intelligently and gracefully, taking Beck's "kitchen-sink style" to new heights while yet managing to be a cohesive whole, according to Rolling Stone. It was nominated for Album of the Year at the 1997 Grammy Awards and won for Best Alternative Performance. After all was said and done, Odelay created alt-rock radio hits like "Where It's At" and "Devils Haircut" and sold more than two million copies. And yet, for some reason, the album's pre-release rumors from behind the scenes suggested that it would be a failure. Putting out Odelay would be a massive mistake, according to "someone major in the business," Beck claimed to Vulture in 2012. Beck shared the same opinion prior to its triumph and had been sore for months that he had "blown it forever."
Beck was able to quickly record an album.
Beck discovered that, other than a brief song for the soundtrack to A Life Less Ordinary, he hadn't recorded any music in a studio in a few years after wrapping up a lengthy tour in support of his 1996 album Odelay. He told Rolling Stone, "I was really eager to do something creative with the band – go in and just produce some stuff real soon." I therefore "scared up" a few of the tracks I had lying around. In approximately a day, he recorded, mixed, and finished those few tracks, but he was stuck since his producer, Nigel Godrich, was planning a trip. "He called shortly after and abruptly remarked, "I'll blow it off." I've got 14 days. We'll just enter and complete it." Beck and Godrich thus recorded and mixed 14 tracks in 14 days without "doctoring anything" afterward. As it was quickly recorded, that album was released as Beck's 1998 LP Mutations.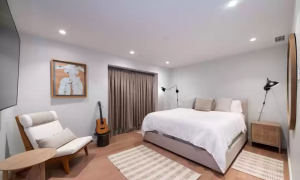 A SONG BY BECK IS SO SMOOTH IT VIOLATES A FEW "LAWS"
The wacky music videos Beck creates are often as postmodern (and perplexing) as his songs. The video for "Sexx Laws," a raucous piece of horn-driven funk from his 1999 album Midnite Vultures, is arguably his most entertaining. A support group interrupted by football players crashing through walls, floating furniture, fornicating canned goods, a banjo player with a zebra head, sky pirates, tacky robot costumes, a wizard, Jack Black's motivational speech about violas, and a man with long, curly black hair who resembles smooth jazz legend Kenny G all appear in this video, which Beck himself directed. It's Justin Meldal-Johnsen, a collaborator with Beck, dressed as Kenny G instead of the real G-man.
The mere thought of being associated with Kenny G supposedly spurred Beck to re-record "Sexx Laws" as the incredibly smooth, G-worthy song "Saxx Laws," which clocks in at over six minutes. According to Beck's website, "The tune came about when the notion emerged to ask someone to produce a Smooth Jazz arrangement of the song instead of a remix" (via L.A. Weekly). He continued, "The track nicely depicts the abandonment of smoothness." Even with "Saxx Laws" playing as the background music, Beck redrew the "Sexx Laws" video. (One thing: The song features a session saxophone; it seems the real Kenny G was elsewhere occupied.)
At the American Music Awards, Beck did something really strange.
Dick Clark, an entertainment mogul and the host of American Bandstand, a "live" music program in which the biggest bands in the nation appeared and lip-synced and mimed playing their instruments to their own pre-recorded hits, launched the American Music Awards in 1973. Years ago, Clark's American Music Awards adopted the same strategy, much to the joy of Beck, who was scheduled to appear on the show's 2000 edition. Beck told Pitchfork, "When we got there, they told us that we had to play a recording." I believed that this would be beneficial because I could now let the band focus on other activities.
In "Mixed Bizness," the majority of the band stopped pretending to play after less than a minute. While others had entered the audience and were simply hanging out, other people were performing exercises, according to Beck. The drummer continued to play, but this time he used his hands rather than sticks to hit the drums. "Even though Garth Brooks and Whitney Houston were sitting in the front row and unsure of what was going on, it may have come across as a little rude or bratty, but it was incredibly liberating. It was one of those instances where the machine briefly trembles." However, viewers of the broadcast missed much of Beck and the crew's shenanigans. Beck said, "They basically cut to my face so you couldn't see anything."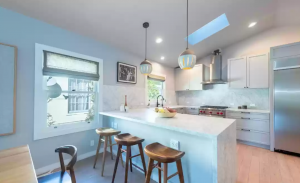 BECK CAN SOMETIMES FEEL DEPRESSED.
Beck favored danceable, electro-funky music that he could groove to on stage throughout the entirety of his 1990s musical output, such as "Sexx Laws." All of that changed in 2002 when Beck released Sea Change, a somber, austere, folk album about the breakdown of a relationship. ("Lost Cause," "Already Dead," and "Lonesome Tears" are just a few of the depressing song titles.")
Beck's personal life underwent a sea change after the release of Sea Change; those songs were written shortly after his nine-year engagement to Leigh Limon came to an end. The two allegedly parted ways after Beck, who was wrapping up a tour, learned Limon had been dating Whiskey Biscuit's member on the side, according to the publication Allstar (via The Guardian). While promoting Sea Change, Beck refused to discuss his breakup with Limon in detail, although he did explain the inspiration behind the song. "They are straightforward melodies that are sincere in their attempt to portray a shared human experience. Beck explained to MTV that the concept of the song is to take something unhappy and attempt to transform it into something that is hopeful at the end "Leonard Cohen or Joni Mitchell albums, as they aid in the healing of those going through difficult circumstances. It simply feels good.
BECK RELEASED A record that wasn't even an album.
How else could Beck continue to challenge himself and innovate current music after releasing more than ten albums by 2012? He created a fresh batch of songs, which he later made available to the public as sheet music, their most basic and unadorned form.
Before the advent of mass-produced audio media, songs first became popular as sheet music in the 19th century. These were essentially instructions on how to play a tune on an instrument, generally the piano. That is the main idea behind Beck's 2012 project Song Reader, a binder filled with the sheet music for 20 new songs rather than an album of recorded tracks. To hear how the songs sounded, the singer-songwriter urged audience members to play them for themselves. All-cello ensembles like the Portland Cello Project complied, but a real Song Reader LP only appeared in 2014. Beck only contributes vocals to one song, leaving the rest to artists like Norah Jones, Jack Black, and Jeff Tweedy of Wilco.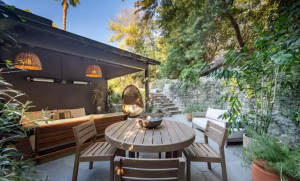 Beck's career was completely derailed by a spinal injury.
In the 2005 music video for his single "E-Pro," Beck soars and dangles like a puppet above a number of computer-generated landscapes. According to the drummer for the vocalist, Joey Waronker, "there was this bizarre dance, where he was in a harness inside this moving wheel, being beaten with sticks." But somehow, throughout the 10-hour film production, he was "seriously wounded."
Beck hasn't talked much about the specifics of what amounted to years of severe spinal pain, but it did limit his ability to dance on stage and eventually drove him off the road completely. Beck doesn't want to sound "like the guy who won't stop talking about his war scars at the picnic," he says. "I never resumed traveling, and I wasn't sure if I ever would. I couldn't use my voice and guitar in the same manner. For a very long time, it changed my life, "he explained. More than eight years after the "E-Pro" shot, in late 2013, Beck told the Argentine newspaper Pagina/12 that he was finally recovering, however he did not "believe I can move again like before, although I can give a lot onstage."
SURPRISE! BECK GOT DIVORCED
Beck was lucky enough to find love again after the end of his nine-year relationship—which included an engagement—with the woman who served as the inspiration for his 2002 album Sea Change. He wed Marissa Ribisi in 2004, the actress most remembered for portraying Cynthia, the reserved, intelligent redhead Matthew McConaughey's character fancies in the 1993 adolescent classic Dazed and Confused. They soon began a family and had two children together, a male named Cosimo and a daughter named Tuesday.
In June 2017, the marriage ended discreetly and abruptly. That separation date is stated in the documents Beck provided to the court when he requested a divorce in February 2019. That as well as her husband's decision to file for divorce came as a surprise to Ribisi. In her petition, she placed the date of separation as February 15, 2019, the day Beck requested a court order to be released. Ribisi requested primary custody while Beck requested joint custody of their children. The divorce proceedings are still pending as of this writing and may be contentious.
That's it for this blog TTP Member, remember to subscribe to our channel and if you feel like we've delivered value please share this blog with ONE person. That's right just one person as a token of your appreciation for the hard work we put into making content that educates and helps you on your mission of building your own fortune. Remember you can read blog after blog, but it isn't until you actually take action that you'll start to see results. See you soon.
---