Ben Simmons Wants to Flip his Modern Mansion in Hidden Hills for $23M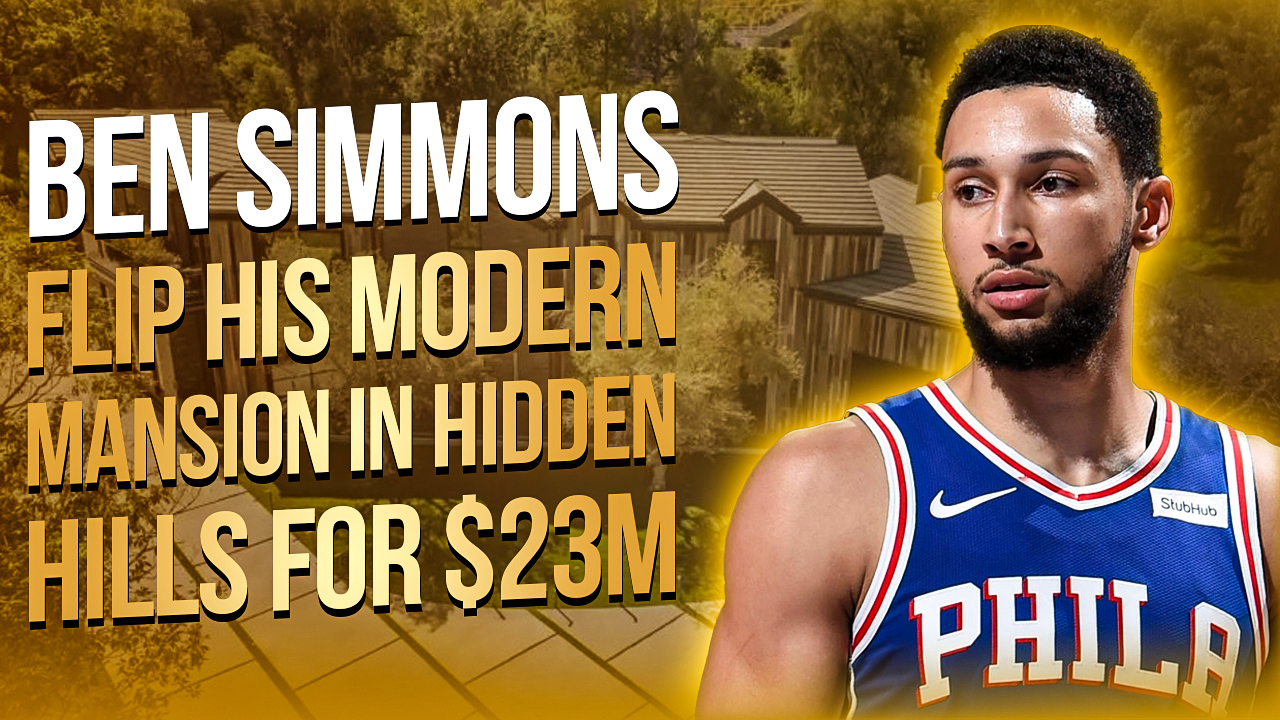 Hello, everyone. Welcome to the TTP Youtube channel. Now that Ben Simmons has been recruited by the Brooklyn Nets, he has some time to buy a little off-court real estate.
According to the website Dirt, the Hidden Hills guard is ready to sell his home in CA for $32 million. If you want more celebrity real estate content, subscribe to the TTP Youtube channel and hit the notification bell.
LA MANSION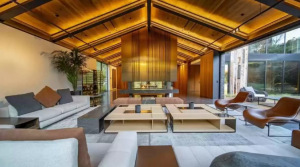 He acquired a sleek new build in 2021 for $17.5 million, according to the Los Angeles Times.
Now that his valuation is well-supported, the celebrity NBA player has a lucrative opportunity to make an even larger profit on his new home.
Ben Simmons has been selling his Hidden Hills Mansion in Westlake, Los Angeles for $32.5 million.
Simmons bought the mansion shortly after the Philadelphia 76ers team was eliminated from the future 2021 playoffs. Simmons became infamous during that time due to poor on-court performance.
Set deep inside the gated Hidden Hills suburb, you will find many celebrities and public figures such as professional athletes, hip-hop artists like Drake and Lil Wayne, most of the Kardashian family, and even the retired NBA player Dwane Wade.
Simmons' sprawling 6,070 sqm estate features a modern farmhouse-style mansion with seven bedrooms, eight bathrooms, two swimming pools, a gym, and a separate house-sized guesthouse.
The Melbourne native's house features an upscale design throughout.
The first floor opens to an open-plan kitchen fully outfitted with a fridge, stove, oven, dishwasher, etc. The home has 12,000 square feet of living area.
Even if you're not a fan of Simmons, you can appreciate his taste in architecture. This modern farmhouse is surely a success.
The suite is designed to make it feel like you're staying in a mansion while off-the-court. The great room features a dining area and living space that's split by a dramatic dual-sided fireplace.
Other luxuries include a home theater with a candy wall and a 4-car garage.
The house has plenty of spaces for guests to feel welcome, with a motor court and an expansive driveway that greets the guests.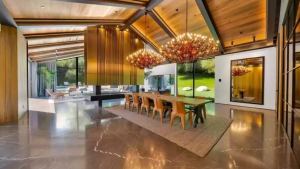 The trendy modern farmhouse is filled with marble and hardwood floors, exposed steel-beam ceilings, designer lighting, and walls of glass.
It also has a standout feature of two custom-made metal chandeliers, which together reportedly retail for well over $100,000.
There is also a chef's catering kitchen, a floating fireplace, and an all-encompassing home theater.
There are seven spacious bedrooms, including the master bedroom on the second floor which overlooks the pool, and eight bathrooms.
With a resort-like atmosphere full of greenery and an expansive pool, the home is perfect for all sorts of large events.
Simmons' property also has a guesthouse, a giant fireplace, a marble-clad bathroom, and its own plunge pool.
The master bedroom comes with a private walk-in closet and an elegant view over the backyard. The en suite bathroom offers a sumptuous soaking tub, an aromatic steam shower, and elegant marble sinks.
The floor plan includes five more guest rooms, plus separate guest quarters with a driveway and plunge pool.
Set on a prime 1.45-acre lot, this luxurious compound has a 65-foot pool, cabana, fire pit, and outdoor dining area.
NJ MANSION
On top of his SoCal listing, he sold his Moorestown, NJ, mansion for $4.5 million which he had paid $2,275,000 back in 2019.
He sold this New Jersey mansion to Nick Castellanos, a right fielder for the Philadelphia Phillies.
The 10,477-square-foot home was designed in 2010 at the end of a cul-de-sac. The five bedrooms and five bathrooms have a lower level with a movie room, game room, bar, and fish tank.
There are privacy mulch gardens, as well as space for a backyard game of catch or perhaps a room for a baseball diamond.
The home is located a half-hour from Citizens Bank Park, where the Phillies play their home games.
RITZ CARLTON PENTHOUSE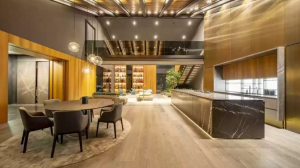 Simmons put in double duty as an NBA player and TV personality in 2018 when he filmed the show "All Def Comedy." He also bought a 3-bedroom Philadelphia penthouse for a cool $2.54 million.
After splitting from Philly, the NBA All-Star listed the co-op in October 2021 for $3.1 million. The listing became available for lease this February for $14,000 a month. It was relisted in April for just under $3 million.
The 3,079-square-foot home has three bedrooms and 4.5 bathrooms. The open floor plan includes living and dining spaces, 10-foot ceilings, walls of windows, and hardwood floors. There's even a customized couch.
With its luxurious amenities like valet parking, a fitness center, and pool access, the Ritz-Carlton is perfect for those on the go.
In 2021, Simmons, who had been drafted first overall, announced he wanted to be traded. And the 2018 Rookie of the Year got his wish earlier this year when he was traded to the Brooklyn Nets.
The Nets acquired Simmons at the NBA trade deadline on February 10 along with Seth Curry, Andre Drummond, and two first-round picks. James Harden and Paul Millsap were traded to the 76ers and Ben signed a $177 million contract with the Nets.
His last game was on June 20, 2021, and this was also his final game in a 76ers uniform.
Simmons was the No. 1 overall draft pick by the Sixers and is a three-time NBA All-Star who averaged 15.9 points with 8.1 rebounds and 7.7 assists in 275 games, all starts. He first played for LSU before entering the NBA.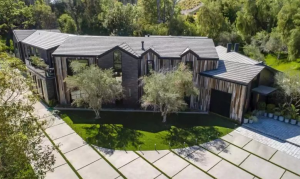 So who exactly is Ben Simmons?
Ben Simmons is an Australian professional basketball player for the Brooklyn Nets of the National Basketball Association (NBA). He played college basketball for one season with the LSU Tigers, after which he was named a unanimous first-team All-American and the USBWA National Freshman of the Year. Simmons was selected with the first overall pick in the 2016 NBA draft by the Philadelphia 76ers. After sitting out a year due to an injured right foot, he was named NBA Rookie of the Year in 2018 and was selected three times to the NBA All-Star Game. As a result of a holdout from Philadelphia following the 2020–21 season, Simmons is currently receiving more fines than any other player in contemporary history.
Simmons attended the Box Hill Senior Secondary College in his hometown of Melbourne, Victoria, before moving to the United States where he attended the Montverde Academy. He is a dual citizen of Australia and the United States and has played for both national teams.
Simmons was born in the Melbourne suburb of Fitzroy to father Dave, who is an African-American expatriate naturalized citizen of Australia, and mother Julie. Simmons was raised along with five brothers and sisters: Emily, Melissa, Liam, Sean, and Olivia. His father played college basketball for Oklahoma City University in the United States before turning pro with the Australian National Basketball league team, the Melbourne Tigers.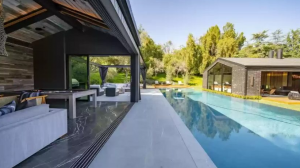 Simmons played basketball while living in Newcastle, and also played some rugby league while there.
At age 10, Simmons returned to Melbourne and began playing for the junior basketball team the Knox Raiders. Along with basketball, he also played Australian rules football at the junior level. In grade 7, while attending Whitefriars College, Simmons was named MVP because of his help in winning a Grade-7 Division 1A Basketball cup.
Simmons was torn between playing basketball or Australian football when he was younger, but he eventually decided to focus on basketball. He started playing at the 2011 Australian Schools Championships and then took a scholarship at the Australian Institute of Sport in 2012. Later that year, Simmons represented Australia at the 2012 FIBA Under-17 World Championship.
Simmons returned to the Montverde Academy for his junior season in 2013–14, where he averaged 18.5 points, 9.8 rebounds, and 2.7 assists per game while shooting 69 percent from the field and an impressive 77 percent from the free-throw line. He recorded 88 blocks during that stretch as well. In total, Simmons led the Mavericks to a 27–0 record before winning a High School National Tournament game at Madison Square Garden with 24 points and 12 rebounds. Following the season, he was named America's top high school junior and won MVP at the National Basketball Players' Association Top 100 camp.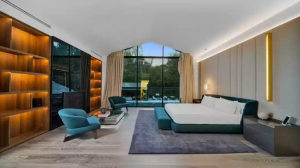 On 12 November 2014, Simmons signed a National Letter of Intent to play college basketball for LSU. On 12 December 2014, Simmons scored 22 points, 10 rebounds, and 10 assists in a 78–64 win against Ivan Rabb and Bishop O'Dowd High School. On 20 December 2014, Simmons put up 37 points and 18 rebounds in a 62–59 victory over St. Francis. On 19 January 2015, Simmons scored 36 points and 9 rebounds in a 76–57 win over Bishop Gorman.
Simmons was named a starter for the East team to compete in the 38th annual McDonald's All-American Game. In doing so, he became just the second player from a Florida high school to win the award behind Austin Rivers in 2011. He was then named to all of these awards after leading his school, Montverde Academy, to a 28–1 record in conference play and making it into their third straight year into their respective national tournament. In 29 regular-season games, he averaged 28.0 points, 11.9 rebounds, 4.0 assists, and scored 2.6 steals–getting blocked only 2 times–while shooting 70.7 percent from the field and recording 24 double-doubles.
After competing in the 2015 McDonald's All-American Game on 1 April, Simmons led Montverde Academy to a third consecutive High School National Tournament title with a 70–61 win over Oak Hill Academy on 4 April at Madison Square Garden. He again earned MVP honors after recording 58 points and 35 rebounds over the three-day tournament. He then competed in the Nike Hoop Summit for the World Team on 11 April and scored 13 points in a 103–101 win over Team USA.
In his freshman year, Simmons was selected for a tour of Australia with the LSU Tigers. In that opportunity, Simmons made his debut for LSU in an 89-75 win over the Newcastle All-Stars in the first game of LSU's preseason trip to Australia. His double-double of 22 points and 10 rebounds led the way and grew out of his father playing professionally being an assistant coach at Newcastle back in the late 1990s. The Tigers completed their five-game Australian tour with a 3–2 record, where Simmons averaged 20 points and nine rebounds per game to lead his team in all major statistical categories.
Upon returning to the United States, Simmons took part in many celebrations including being on the cover of Blue Ribbon College Basketball Yearbook's 35th-anniversary issue as well as being chosen SEC's Preseason Player of the Year along with earning AP preseason All-American Team recognition alongside Kentucky's Julius Randle which was accepted by ESPN senior NBA writer Brian Windhorst.
On November 13, 2015, Simmons made his college debut in a win over McNeese State's first game of the season. Five days later on November 18, he recorded 43 points, 14 rebounds, 7 assists, 5 steals, and 3 blocks for LSU in a win over North Florida. After recording 20 points, 10 rebounds, and 5 assists in a win against Kentucky on January 5 of this year 2016 Simmons was dubbed the best all-around player since LeBron James by NBA Hall of Famer Magic Johnson. About 11 days after that he was named to the 35-man midseason watch list for the Naismith Trophy. Nine days later on January 15, Simmons came off the bench due to academic reasons. Simmons also had 16 double-doubles with ten being awarded before an injury sidelined him in late February.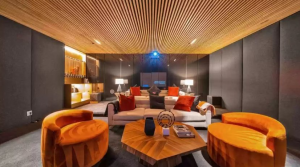 LSU's regular-season record was largely disappointing to the team. The Tigers were ranked 21st in the preseason AP Top 25 vote and won 18 games, including 11 on the season in SEC play.
Simmons led LSU to the quarterfinals, temporarily knocking out first-seeded team Texas A&M. Simmons was unable to lead LSU to an NCAA tournament berth as they lost to A&M, 71–38. Using mostly just statistics his 2015-16 season in college basketball, he ranked fourth in points, first in rebounds, third in field goal percentage, fifth in assists, and second in steals.
LSU's basketball head coach Johnny Jones announces that the team is not participating in any postseason tournaments following an announcement of the NCAA tournament field.
In the week leading up to the 2016 NBA draft, some NBA media analysts were questioning Simmons' character and attitude. Philadelphia 76ers head coach Brett Brown, a friend of the Simmons family, repudiated these claims and was content with Simmons' pre-draft behavior. On June 23rd, he was selected #1 by Brown and The Sixers; becoming the third Melbourne-born number one overall pick in 11 years (Andrew Bogut in 2005 and Kyrie Irving in 2011). He was also the first college player in the modern era to be selected with the first overall pick while not having made it past the NCAA Tournament.
That's it for this blog TTP Member, remember to subscribe to our channel and if you feel like we've delivered value please share this blog with ONE person. That's right just one person as a token of your appreciation for the hard work we put into making content that educates and helps you on your mission of building your own fortune. Remember you can read blog after blog, but it isn't until you actually take action that you'll start to see results. See you soon!
#TalkToPaul #celebrityrealestate #celebrityhomes #BenSimmons
---