Billie Holiday's Former Residence Is Now Up for Sale for $14M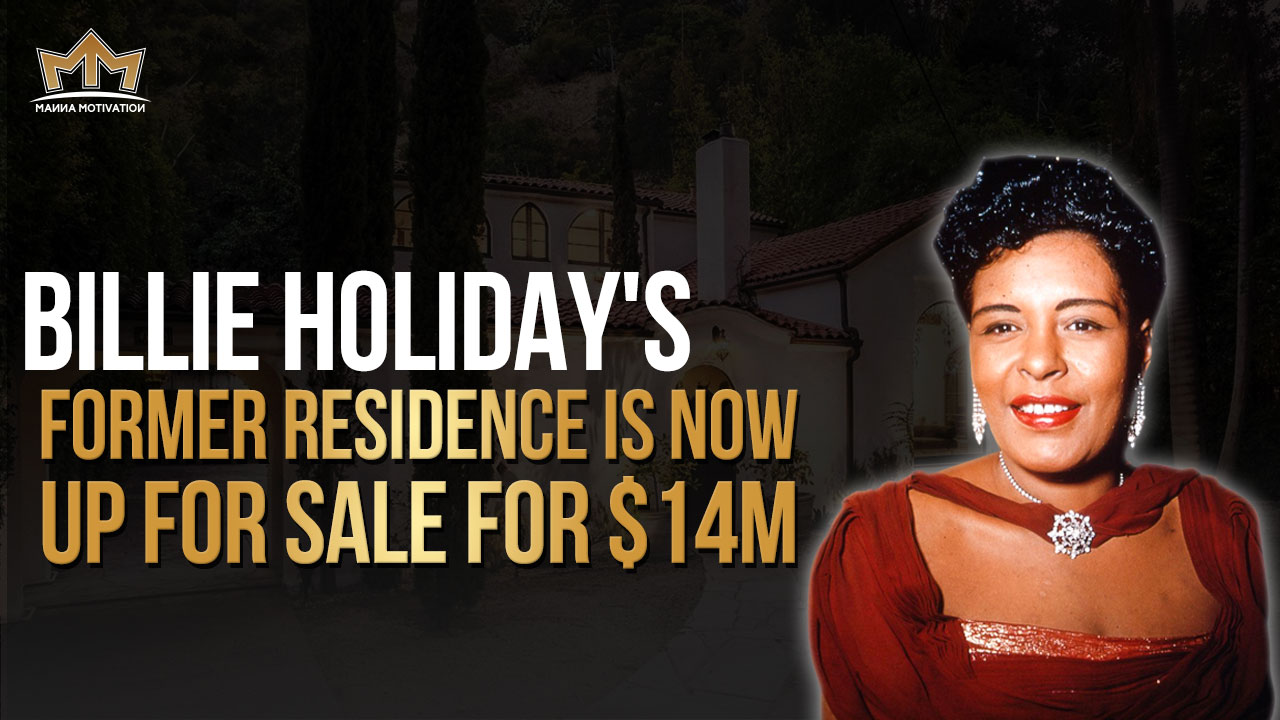 A lavish 7,500-square-foot townhouse where jazz legend Billie Holiday may have lived just hit the market. The Upper West Side apartment has a history as a legendary address for music legends and is now available for more than $14 million. "Lady Day" Billie Holiday spent her time in 1B when the building was divided into separate units.
Luckily for you, TTP Member, we've prepared everything you need to know about this Townhouse! Is it real that this one's too marvelous? Find out the answer here. Not only we'll see a clear view of this townhouse, but we'll see a glimpse of Billie Holiday's life as well!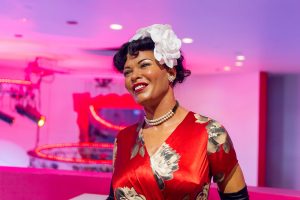 Lady in Satin was Billie Holiday's last album, and it came out just a year before she died in 1959 at the age of 44.
A prestigious townhome, once a home of Jazz Legend Billie Holiday. This historical landmark, built in early 1900, was meticulously restored and optimized with modern-day technology while preserving its classical detailing. This historic house is located adjacent to Central Park and the Reservoir.
"With new models, legacy buildings have always captured a certain allure and status, especially with New Yorkers looking to have a piece of the city's history. With modern amenities and each new model, they'll appreciate your home even more than before. Your property will become listed on flipping websites as well en vogue local retail and restaurant locations are nearby," says agent Kelly Killoren Bensimon, in regards to Douglas Elliman and "Real Housewives of New York City" fame.
The 20-foot-wide townhouse dates to 1910, and was last sold in 2017 for $9,475,000. After being featured on Bravo's "Million Dollar Listing" with agent Ryan Serhant, it was one of the most expensive homes for sale in the country.
"The interiors are of the highest-quality, with interior design by Fawn Galli and a full renovation by Amie Sachs, formerly of Annabelle Selldorf architects," says Bensimon.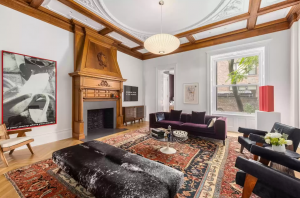 This small townhouse is inspired by influential architectural design from the early 1900s period and boasts six levels, spanning over 6,300 square feet with a 20 foot wide footprint. Apartments include 7 Bedrooms, 6 Full Bathrooms, 2 Powder Rooms and a curated backyard garden.
Creating a 10-to-12-foot ceiling, and exuding rich colors, character and style with restored fireplace mantels. 
The entry level of the house includes mahogany doors with a magnificent living room, high-end kitchen, and grand dining room. 
It's shaped like a perfect rectangular prism that enables you to enjoy a striking light show with 6 windows on every floor, natural light and photos set in coprés off-white walls, and a contemporary design that combines elegance and taste. The townhouse is perfect for displaying your art collection.
When entering their L-shaped stoop, the affluent homeowners enter their luxurious home, where they can be secured with smart home technology. The foyer features beautiful paneling, tiled floor and chandelier. Go through the entry vestibule to an exceptional living room.
The creative space features a 12-foot ceiling with carved plasterwork and ornate gilded fireplaces. It also offers private office space, too. With its modern appliances, the kitchen can be completely walled off. There are endless amenities here, including a SubZero fridge/freezer, Bertazzoni six-burner gas range, 2 Fisher and Paykel dishwashers, 2 sinks, marble countertops and subway tile backsplash.
One-thirteenth of the space on the third level is the one-thousand and first square foot primary suite. It's described as a "romantic, sophisticated, and functional space to relax and recharge."
The formal dining room has grand proportions and can accommodate a sizable dining table. Room is vibrant with expansive windows and a custom crafted dome ceiling. It is perfect for intimate gatherings or larger events. This level is designed as a private, luxurious primary suite. Full floor is approximately 1, 100 sq ft, perfectly envisioned as a romantic, sophisticated and functional space to relax and recharge.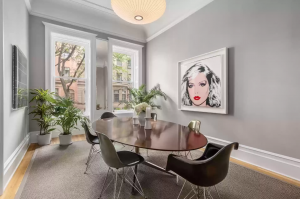 The upper levels of the building feature a living room and large bedroom on the fourth floor and part of a kitchen and garden access on the fifth. The two lower levels feature a modern media room with wallpaper designed by Lenny Kravitz, along with a full kitchen.
The hotel room depicts beautiful ceilings, picturesque windows and an elegantly designed fireplace. The bathroom is luxurious with a heated floor and deep tub, double sinks and beautiful marble features through the space. The private library space is beautifully designed with a gas fireplace and herringbone flooring with large windows and high ceilings. Split bedroom spaces are spacious on the fourth floor.
The first bedroom features an elegant fireplace mantle, expansive windows, full desk area, generous closet space, full en-suite bathroom, and the potential to build an outdoor deck. The second bedroom has a large bed and a seating area with a desk. All three bedrooms on this floor are open, bright and inviting.
The basement boasts plenty of storage and playroom space, as well as a climate controlled wine room, laundry area, and a half-bathroom. The historic space has modern amenities.
This apartment is perfect for anyone looking to work from home. It includes three large windows, intricately detailed ceiling, a full bathroom with an elegant shower, and a small but functional office. The other bedroom has a beautiful fireplace by the window, luxurious furnishings and a full-size bathroom.
"The technology in the home is also next-level, with an entire-house humidification system and brand-new, multi zoned central HVAC, as well as a commercial-grade Wi-Fi system and Cat6 internet network system," Bensimon says.
In fact, even buyers may find the townhome  "too marvelous for words."
Now, let's take a glimpse of Billie Holiday's life!
Billie Holiday is one of the most influential jazz singers of all time. She had a flourishing career for many years before she lost her battle with addiction in 1959.
Billie Holiday is considered one of the best jazz vocalists of all time, who had a flourishing career that spanned over many years before she lost it to substance abuse. Lady Day, her autobiography was made into a movie by the same name. In 2000, Billie was inducted into the Rock and Roll Hall of Fame.
On April 7, 1915, the infamous American entertainer, singer and actress was born as Eleanora Fagan in Philadelphia, Pennsylvania. There are different sources who place her birthplace as either Baltimore or Harrisville.
Holiday is known to have spent a significant portion of her childhood in Baltimore, Maryland. Her mother, Sadie, was only 17 when she had her. Her father is widely believed to be Clarence Holiday, who later became a well-known jazz musician, playing with famous artists such as Fletcher Henderson.
For a few years, Holiday had a somewhat stable home life with her step father Philip. But, after Sadie broke up with Philip in 1920 and she married Philip Gough, that marriage ended a few years later leaving Holiday and Sadie to struggle on their own again. Sometimes Holiday was left in the care of other people.
Holiday became truant from school in late 1924 and, along with her mother went to court to combat this. Holidays were sent to House of Good Shepherd, a facility for African American girls who are struggling with home life, in the month of January rather than 1925.
Holiday was just 9 years old in 1926 when she found herself back in a care facility after exploring sexual encounters. According to Billie Holiday: Wishing on the Moon, her care home was the Roscoe Hotel, where she and other people who had been sexually assaulted were returned.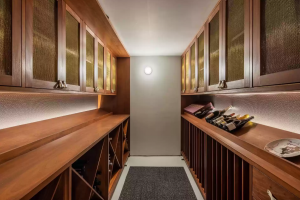 Her challenging childhood led Holiday to found solace in music, singing along to the records of Bessie Smith and Louis Armstrong. She followed her mother, who moved to New York City in the late 1920s and worked in a house of prostitution for a short time.
Around 1930, Holiday began singing in local clubs, using the stage name "Billie" after the Hollywood movie star Billie Dove.
Holiday was discovered by producer John Hammond when she was performing in a Harlem jazz club. Hammond was instrumental in getting Holiday recording work with an up-and-coming clarinetist and bandleader Benny Goodman.
She sang vocals on all of her most successful recordings, including "Your Mother's Son-In-Law" and the 1934 top 10 hit "Riffin' the Scotch."
Known for her distinctive phrase, Holiday went on to record with jazz pianist Teddy Wilson and others in 1935.
She recorded several popular singles, including "What a Little Moonlight Can Do" and "Miss Brown to You." Holiday had also started to make appearances with Duke Ellington in the film Symphony in Black.
Holiday met and befriended saxophonist Lester Young, who was part of Count Basie's orchestra on and off for years. He even lived with Holiday and her mother Sadie for a while.
In 1937, Young called Holiday "Lady Day," in return for him calling her "Prez." She is said to have called him "Prez" as a kind of compliment because she thought he was so extraordinary.
Holiday recorded with Artie Shaw in 1937 and worked with him the following year. In 1939, she became one of the first female African American vocalists to work with a white orchestra. She broke new ground as an artist by working with them.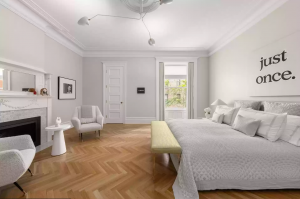 Promoters objected to Holiday, who is not only African-American but also had a unique vocal style, and she left the orchestra out of frustration.
Holiday performed at Café Society in New York, where she developed her trademark stage persona. She wore gardenias in her hair and sang with her head tilted back. Holiday performed at Café Society in New York, where she developed her trademark stage persona. She wore gardenias in her hair and sang with her head tilted back.
While Holiday was here, she had two of her most famous songs debut, "God Bless the Child" and "Strange Fruit." The company at the time (Columbia Records), wasn't interested in "Strange Fruit," which was a powerful story about the lynching of African Americans in the South.
"Strange Fruit" was recorded by Holiday with the Commodore label and it became one of her most well-known songs; since controversy surrounded the record, it helped make it a hit.
Holiday wrote many songs of stormy relationships with abusive relationships, such as "T'ain't Nobody's Business If I Do" and "My Man." The stories in her songs typically focus on her personal experiences of emotional abuse.
Holiday married James Monroe in 1941 and became known to drink and smoke opium. Their marriage didn't last, but Holiday continued struggling with substance abuse.
Strange Fruit was released in 1939. It was banned by the Federal Bureau of Narcotics, who controlled drug law enforcement in the United States from 1930 to 1968, because it included lyrics referencing marijuana use and urged people not to work with white customers or employers. Holiday refused and continued to sing the song.
FBN commissioner Harry Anslinger believed Billie Holiday to be symbolic of everything that America had to be afraid of.
"She had a heroin addiction because she'd been chronically raped as a child, and she was trying to deal with the grief and pain of that," Johann Hari, who wrote the book Chasing the Scream: The First and Last Days of the War on Drugs, told WNYC. "And also, she was resisting white supremacy. And when she insisted on continuing on her right as an American citizen to sing 'Strange Fruit,' Anslinger resolved to destroy her."
Anslinger was a well-known racist who took it upon himself to take Holiday down for her alcohol and drug addiction and harassed her all the way up until her death in 1959.
Holiday had a hit song by 1942 called "God Bless the Child" and in 1944 with the song "Lover Man" on Decca Records.
After the death of her mother in October 1945, Holiday began drinking more heavily and escalated her drug use to ease her grief.
Despite personal struggles, Holiday remained a major star in the jazz world. Her famous performance at the 1947 film New Orleans was even appreciated by her idol Louis Armstrong.
Holiday's drug use caused her a great professional setback that same year. She was arrested and convicted for narcotics possession in 1947. Sentenced to one year and a day of jail time, Holiday went to a federal rehabilitation facility in Alderson, West Virginia.
Released the year after being convicted, Holiday faced new challenges. As a result, she couldn't obtain the necessary license to perform at cabarets or clubs and could only perform in concert halls, which had a sold-out show of hers not long after her release.
With the help of her new manager and boyfriend, John Levy, Holiday was later to play in a club in New York called Club Ebony. He became her manager and boyfriend by the end of the 1940s. Along with many other men who took advantage of Holiday, Levy ended up joining the ranks of those that took advantage of her.
She was arrested on charges of drug possession, but she was acquitted of the charges.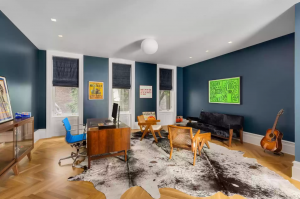 Despite her hard living, Holiday continued to tour Europe in the 1950s and by 1952 had signed for Norman Granz of the jazz labels Verve, Norgranz and Granz.
Holiday's life story was featured in 1956, when she herself wrote her autobiography. The book, Lady Sings the Blues, was then written with contributions from William Dufty after Holiday's death.
Material in the book must be taken with a grain of salt because Holiday was in rough shape when she worked on it. She claimed to never have read the book after its publication.
During this time, Holiday was involved with Louis McKay. They were arrested for narcotics in 1956 and married outside Mexico the following year. Like many other men in her life, McKay would use Holiday's name and money for good to advance himself.
Despite her difficulty, she managed to give a performance of the song "The Sound of Jazz" on this TV broadcast. Ben Webster, Lester Young, and Coleman Hawkins were all involved in making music.
Holiday recorded Lady in Satin in 1958 with the Ray Ellis Orchestra on Columbia. The album's songs demonstrated her rougher voice, which still felt conveying great emotional intensity.
Holiday gave her final performance in New York City on May 25, 1959. Not long after this event, Holiday was admitted to the hospital for health problems that were due to heart and liver issues.
On July 17, 1959, Holiday died from complications brought on by her addiction to alcohol and drugs.
More than 3,000 people attended Lady Day's funeral on July 21 in St. Paul the Apostle Roman Catholic Church. These included Gene Krupa, Tony Scott, Buddy Rogers and John Hammond.
Holiday is one of the most influential jazz vocalists of all time. She has inspired many artists who followed in her footsteps.
Holiday's autobiography was made into the 1972 film Lady Sings the Blues, and starred singer Diana Ross as Holiday. Lady Sings the Blues helped renew interest in Holiday's recordings of songs from her repertoire, which had been somewhat forgotten before.
That's it for this blog TTP Member, remember to subscribe to our channel and if you feel like we've delivered value please share this blog with ONE person. That's right just one person as a token of your appreciation for the hard work we put into making content that educates and helps you on your mission of building your own fortune. Remember you can read blog after blog, but it isn't until you actually take action that you'll start to see results. See you soon!
---