Britney Spears just bought a house in Calabasas for $11.8M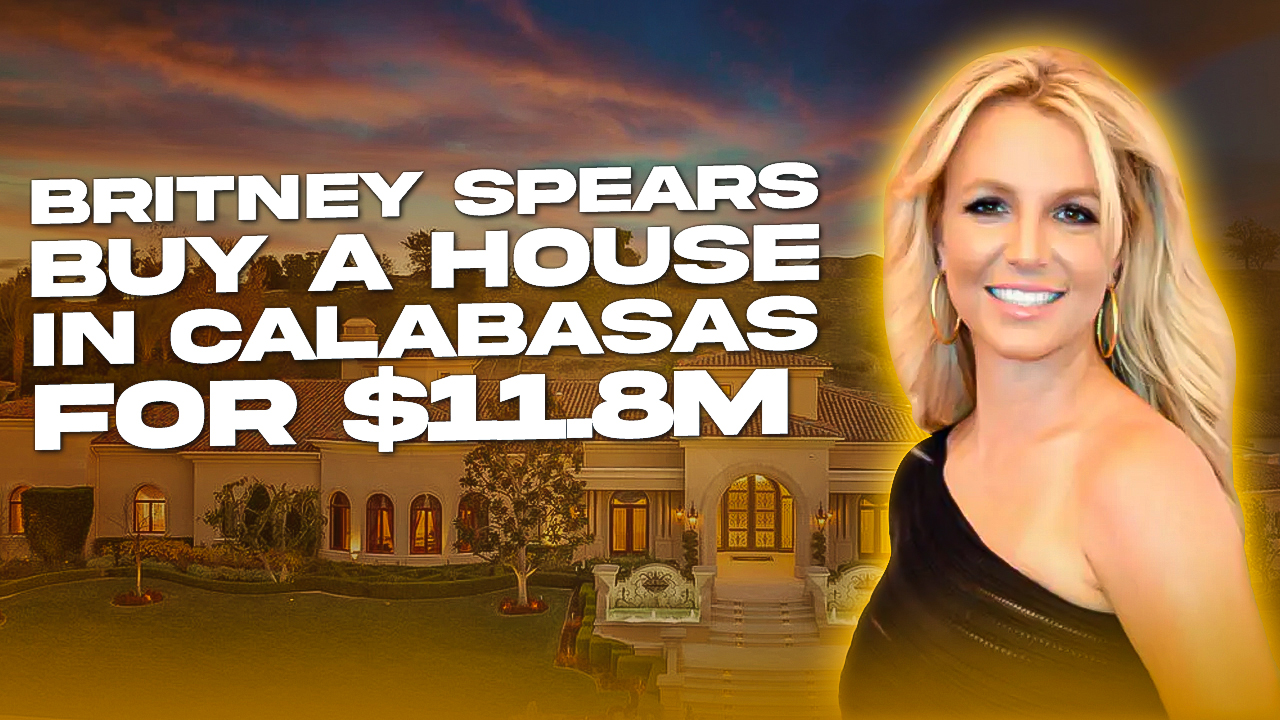 Hello everyone! Welcome to the TTP Youtube channel. Britney Spears just had her wedding and now she and her husband are reported to have bought their dream estate. The singer reportedly bought a sprawling spread in Calabasas, according to TMZ. If you want more celebrity real estate content, subscribe to the TTP Youtube channel and hit the notification bell.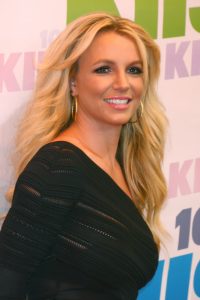 Spears purchased a 1.6-acre mansion for $11.8 million. The luxury property last changed hands in 2012 for $9.2 million. It initially appeared on the market in January 2021 for $15.5 million. The price then was cut to $13 million in March, and it is now listed at $12.5 million. The pop star, who last week married the businessman Sam Asghari, purchased the house outside of Los Angeles. The house is televised on the L.A. news website TMZ.
For safety, Spears and her six children made sure to secure their new home with a double-gated neighborhood, security system, and nearby access to facilities like Kourtney Kardashian's home team. The estate features a swimming pool visible from the foyer, a grand entrance of dual fountains, 10-seat Dolby Surround Sound theater with opulent hand-made tapestries.
This luxury home offers a fireplace and sitting area, as well as walk-in closets and a luxurious shower. The home also has a wine cellar, wet bar, multiple cook prep spaces, and a gourmet chef's kitchen with a wraparound breakfast bar.
The resort-like pool features mosaic tiles so that the newly married couple can feel like they're on their honeymoon from their very own backyard. The outdoor amenities include a jacuzzi, covered patio, and an outdoor kitchen perfect for hosting friends. There is also a guest house for the newlyweds to host family and friends comfortably.
The gigantic primary bedroom they are sleeping in also has a fireplace and sitting area, as well as walk-in closets and a luxurious shower with dual entrances.
Spears reportedly negotiated a lower price taking into account the recent gyrations in the real estate market. We will find out if she snagged a good deal.
Spears and Asghari have their own private entrance and are surrounded by jungle vegetation and natural beauty on their property.
Their neighbors will include Travis Barker and Kourtney Kardashian.
There are still a few exterior shots that give a glimpse into her luxurious estate. While it may not seem "minimalist," this listing is still quite enticing.
Million Dollar Listing Los Angeles stars Josh and Matt Altman, who also happen to be based in Douglas Elliman, held the listing.
The 11,650-square-foot mansion includes an entryway that is 33 feet wide and 7 bedrooms. Built in 2009, the residence features arched hallways, custom candelabras, and a single level with nine bathrooms.
Other exciting highlights of the home include a center island, a game room, a gift-wrapping room, and an office. According to sources you can equip the home with smart technology and one that has been equipped with cameras.
The primary suite comes with dual dressing areas, walk-in closets, and a gym.
The mansion includes a four-car garage and a one-bedroom guesthouse.
When Britney Spears purchased her new house, was she able to get a great deal?
One agent living in the gated community's real estate explained that even during downturns there will always be more houses to sell since the developer continues to build.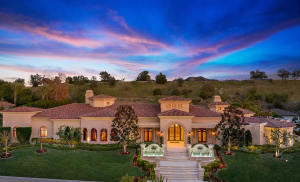 This ultra-exclusive gated community within a gated community has only 50 homes, according to Agency Aimee Stern. Over the past 12 months, one other home has been sold in this haven, and it went for $30 million.
With continued speculation about the wildly volatile market, Los Angeles demand remains relatively steady and limited, and this produces a bubble for buyers. Spears can protect her long-term property from the current economic storm by investing in her community.
With the newlywed's budget capped, Spears could find a steal on the mansion they bought. By using the home's advanced energy-saving features and meeting codes she can get what she needs emotionally for a bargain price.
The most turnkey properties tend to command a premium and sell the fastest, even in a slowing market, according to Cara Ameer, a listing agent with Coldwell Banker licensed in Florida and California.
And this place wasn't being rented out for over a year because there was no point, she added. "Properties such as this can be hard to sell, no matter how hot the market is."
But that's not all the upside for sellers. Where one buyer may see too much work, another buyer may see opportunity, Ameer noted. If location and lot check the boxes, a buyer can change anything they want to their preference on the inside, he said. Britney was smart to negotiate on this home as opposed to paying the full asking price.
The couple got married at Spears' Thousand Oaks property.
Spears purchased the house in 2015 for $7.4 million. The estate includes a tennis court, three-hole golf course, infinity pool, and spa.
Spears became an icon for teens when her songs "Baby One More Time" and "Oops! I Did It Again" came out in 1999 and 2000. 
The singer has continued the success of her Las Vegas residency and produced albums such as "Circus," "Femme Fatale," and "Britney Jean."
In November, after 13 years of being set on a path to an old-fashioned life, a judge decided to end what she thought was helping her manage her life and finances. After this decision, she gained freedom and independence.
Britney Spears is an American singer whose influence was felt in the revival of teen pop. Regarded as a pop icon, she has sold over 70 million albums worldwide and has been one of the world's best-selling music artists.
Spears' first two studio albums with Jive Records, …Baby One More Time and Oops!… I Did It Again are among the best-selling albums of all time, making her the best-selling teenage artist of all time.
Spears became only the second person in history to debut at number one with two or more songs after Mariah Carey. The heavily choreographed videos earned her the Michael Jackson Video Vanguard Award.
Spears was ranked at number 8 by Billboard as one of the biggest artists of 2000, and is currently the 4th best-selling female artist under Nielsen SoundScan in the U.S.  …Baby One More Time was named the greatest debut single of all time by Rolling Stone magazine in 2020. 
Britney Jean Spears was born on December 2, 1981, in McComb, Mississippi. She is the second child of James "Jamie" Parnell Spears and Lynne Irene Bridges. 
At age three, Spears began attending dance lessons in her hometown of Kentwood, Louisiana, and was selected to perform as a solo artist at the annual recital.
When Spears was eight, she and her mother Lynne traveled to Atlanta, Georgia, auditioning for the 1990s revival of The Mickey Mouse Club. They were rejected by Matt Casella because she was too young, and were instead introduced to Nancy Carson, a professional talent agent who was impressed with her singing. Soon after her family moved to NYC.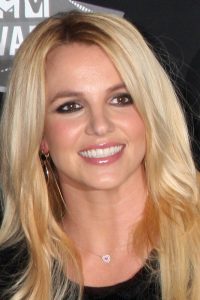 Spear's first professional role was the understudy for Tina Denmark in the off-Broadway musical Ruthless! She has also appeared on the popular television show Star Search and been cast in commercial after commercial. In December 1992 Spear was cast as part of The Mickey Mouse Club alongside Christina Aguilera, Justin Timberlake, Keri Russell, and Ryan Gosling. 
When it came to Toni Braxton, Spears was initially disqualified because she was a female pop artist. Instead of disqualifying her based on her gender, Larry Rudolph looked at her in terms of her vocal skills compared to Whitney Houston. 
After being turned down by several labels, Jive Records called Spears again. Senior vice president of A&R, Jeff Fenster said that people her age are rare to hear and often have the ability to sing both emotional content and commercial appeal. 
After moving back to the U.S., Spears began a promotional tour across malls for her debut album, …Baby One More Time was released on January 12, 1999. With worldwide success and sales of over 10 million copies in a year, the album helped to propel Spears into superstardom overnight with her very first release.
"Baby One More Time" was released as the lead single from her album. 
On June 28, 1999, Spears began her first headlining tour of the United States, which was critically well-received. The tour also generated some controversy because of her sexually suggestive clothing.
Spears's second album, Oops!… I Did It Again, was released in May 2000. This album debuted at number one in the United States and sold 1.3 million copies, breaking the Nielsen SoundScan record for the highest debut sales by an artist. 
Britney Spears debuted as a more provocative performer in September 2000. The year's MTV Video Music Awards performance is noted as the turning point for Spears, who went on to graduate from high school, buy a home in Destin, Florida and date NSYNC member Justin Timberlake.
Here is a timeline of the ups and downs of Britney Spears' career and personal life.
In 1993, Britney had her debut appearance on The All-New Mickey Mouse Club with Christina Aguilera, Ryan Gosling and future boyfriend Justin Timberlake. In 1998, as a result of the cancellation of The Mickey Mouse Club, Britney Spears was given her own record deal when she was only 15. On October 21, 1998, the first single from her self-titled debut album went to number one in 10 different countries and sold more than 1.4 million copies in its first week. 
In 2004, Britney Spears married her childhood friend after she briefly married Jason Alexander in Las Vegas. They weren't together long, and they got a divorce less than a week later. Britney started dating French-Canadian dancer Kevin Federline. They were engaged after three months of dating, and the two documented the relationship on a reality series called Britney & Kevin: Chaotic. They married at their home in September 2004. 
Britney Spears made headlines in 2005 when she drove with her then 2-month-old son on her lap. In February 2006, the pop star was stopped by the LAPD and found to be driving without her infant daughter in a car seat. In a statement at the time, she said that she was terrified that the aggressive paparazzi would put them in danger. She acted in the best interest of herself and her baby, but instead, the paparazzi continued to stalk them.
Britney Spears welcomed her son Jayden in 2006. Three months later she filed for divorce citing irreconcilable differences. Spears was often seen partying with Paris Hilton and Lindsay Lohan and caused a stir when photos were released of her drinking out with them.
Britney Spears experienced a crisis in 2007 when paparazzi captured her shaving her head at a hair salon and subsequently attacking the photographer's car with an umbrella. A struggle with addiction, an undisclosed mental illness, and the custody battle with Federline was reportedly why she behaved this way. Britney Spears returned to the stage of the 2007 Video Music Awards, but she was heavily criticized for doing so.
In early 2008, the "Slumber Party" performer was hospitalized and under evaluation for 72 hours, also known as a 5150 hold. The performer's father, Jamie, was also named her conservator. By the end of the year, Britney Spears released her sixth studio album, Circus, to much fanfare. The singer also appeared to be in a better mood, hitting the road for her largest tour yet: her highest-grossing tour by a long shot.
After releasing her seventh and eighth studio albums, Femme Fatale and Britney Jean, respectively, Britney Spears announced she had landed a Las Vegas residency. The show, titled Britney: Piece of Me, debuted at Planet Hollywood in December 2013. While it was initially set for two years, the popular show ran for four years and concluded in December 2017. Britney Spears and Kevin Federline's relationship was back in the news after he filed for more child support following her successful Vegas residency. According to a source, "[Britney is] angry Kevin is asking for more money because she pays for everything,"
In August of 2020, Spears requested that her father be removed as her conservator and transition to having Montgomery take care of all her legal needs. Her attorney told the court that she "strongly opposed" having Jamie return to the role. On June 20, 2021, Britney broke her silence about her 13-year conservatorship during a 20-minute address. She made bombshell revelations such as that she felt "enslaved" by her dad and that she was also forced to take lithium against her will. She also spoke out, claiming that she was on birth control but was prohibited from going to get it taken out.
In August 2021, Us confirmed that Britney was under investigation for battery after her housekeeper claimed that the performer slapped a cell phone out of their hands. The Ventura County Sheriff's Office reports that the alleged altercation occurred at the X Factor judge's California home, but that there were no injuries at this time. TMZ reported the incident was allegedly related to the housekeeper's concerns about Britney's dogs. After the singer asked a dog sitter to take them to the vet, three dogs were reportedly not seen again. When Britney asked about their whereabouts, the housekeeper claimed she was concerned about the dogs being neglected and that is when the alleged altercation happened.
That's it for this blog TTP Member, remember to subscribe to our channel and if you feel like we've delivered value please share this blog with ONE person. That's right just one person as a token of your appreciation for the hard work we put into making content that educates and helps you on your mission of building your own fortune.  Remember you can read blog after blog, but it isn't until you actually take action that you'll start to see results. See you soon!
#TalkToPaul #BritneySpears #celebrityrealestate
---