Buster Posey Lists 106-Acre California Ranch for $3.9M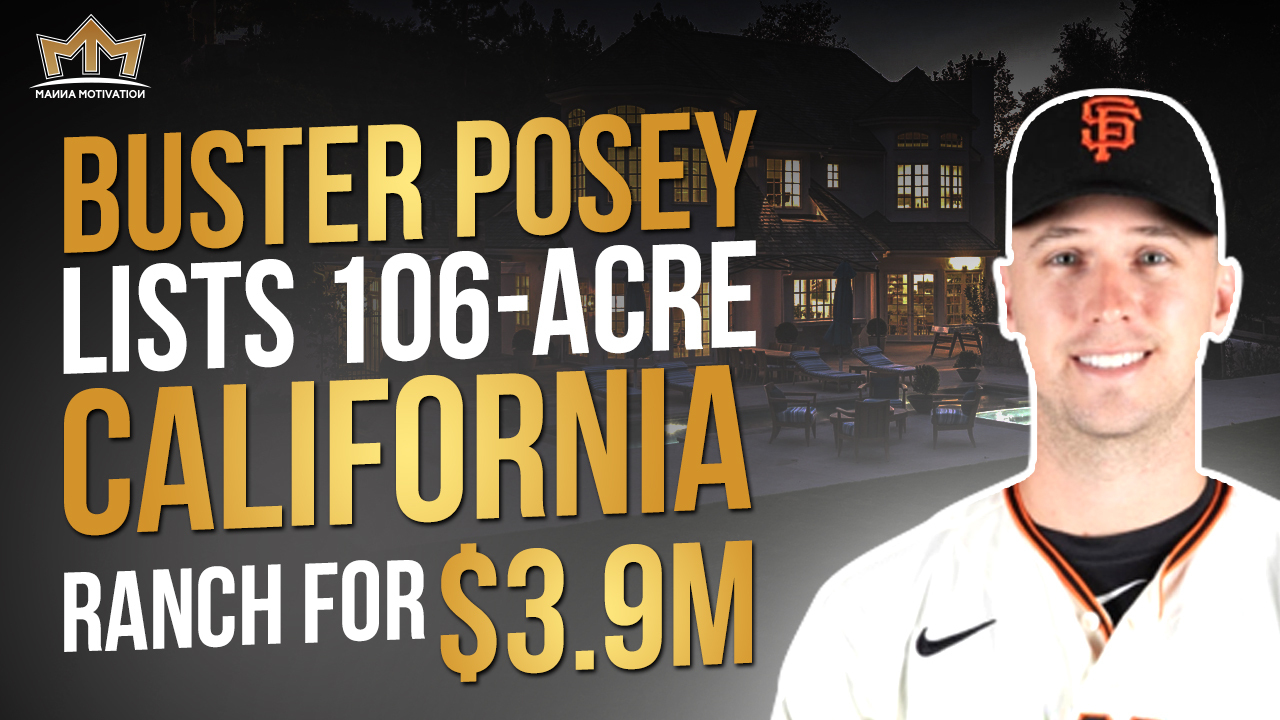 Hello, people. Welcome to the TTP blog. Know former San Francisco Giants baseball player Buster Posey? He is looking for a buyer for his 106-acre ranch in Oroville, California which has been called Springer Lodge. The property is going for $3.9 million according to the Wall Street Journal.
To provide you a background, TTP Member, Buster Posey and his wife, Kristin Posey, found a bargain, buying the $1.6 million property less than a year ago for retirement. Now that Buster is retired in Georgia and doesn't need the rental, they decided to sell it.
Highlights of the estate include a lake, tennis court, two seasonal creeks, and lots of acreage for hunting and fishing.
Posey bought the cottage so his kids can have a place to enjoy the outdoors like he did growing up with his dad and brothers.
Buster Posey retired from baseball in 2021, and now he has shocked Bay Area fans who had been following his career since it began.
The main lodge, two-story barn, caretaker's house, and shop make up the property, which is known as Springer Lodge.
According to the listing, this 106-acre ranch is considered by many as one of the best producing duck hunting areas in North America and also has excellent bass and catfish fishing, In addition to hunting, it excels in dove, quail, turkey shooting, and blacktail buck variety.
Kristen Posey bought a $1.6 million property for their family for their children to practice outdoor skills in 2016.
The Incredible District 10 duck club, 107 acres of land with exceptional duck hunting, a great place for family members, and a private retreat. The 3,340 square foot residence was built in 2008. There are also five barns with forty more square feet each to cottages, including the caretaker's house and workshop.
The rustic retreat features a main house built in 2008 that has 3,340 square feet. It's open floor plan with cathedral ceilings, a fireplace, and its cozy living area include an island in the kitchen. The gym and bunk room spaces are also included as part of the property.
The main room features glass doors to the outside, which makes a cozy porch perfect for sitting around and a fire pit to keep you warm.
The Posey family added a two-story barn with 4,800 square feet which includes a game room, storage space, fireplace and bathroom. Additionally, there is a caretaker's house and shop in the property.
The ranch is ideal for families, those who seek privacy, or guests looking to get away. Those seeking a vacation retreat will appreciate the setting, which include six wide and manicured lawns and a variety of water features with mature trees.
Posey remarked that he spent a lot of time as a child hunting with my dad and brothers, which he still cherishes. He added the children enjoyed it as well.
The main residence is over 3,000 square feet and has five bedrooms and 5.5 bathrooms. The barn is impressive all its own, with high-end amenities including: Game room Five beds Mudroom Entertainment Storage Fireplace One full bathroom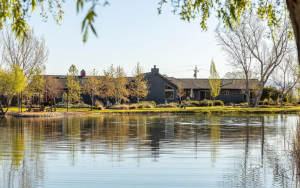 At this point, Posey unloaded his East Bay mansion for more than $35 million, NBC Bay Area reported.
Buster Posey reportedly sold his Lafayette, CA, mansion for $9.28 million-over 85% of what he originally paid for it in June 2013.
From 2009 to his retirement following the 2021 season, Posey won three World Series with the Giants. The seven-time All-Star won three World Series championships with the team.
Those who hold the listing include Charlie Engs and John Ward with California Outdoor Properties.
Posey was drafted by the Giants in 2008, and made a comeback year to help them win three World Series titles. After a collision in 2011, Posey appeared again in 2012 and claimed his MVP title.
Oroville is situated around 65 miles north of Sacramento.
According to SF Gate, the Springer Lodge has a listed value of $3.9 million.
Posey would usually go fishing or duck hunting with his family there.
When he purchased a property for $4.585 million in June 2013, the former Giants catcher sold his Lafayette home for $9.28 million in March 2018, according to SF Gate.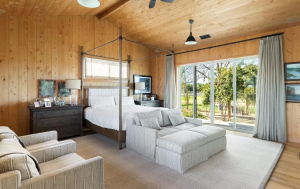 Posey is slated for a comeback to Oracle Park this weekend for "Buster Posey Day."
Posey offloaded his extravagant East Bay mansion (and the custom treehouse in the garden) previously this year.
The ranch, located about 150 miles outside San Francisco city center, has a lake and two creeks to provide refuge for birds, as well as many acres of land for duck hunting and fishing.
The Poseys added to their 3,300 square foot home named "the country house of the lake" during their stay by building a 4,800 square foot red barn, complete with an event space for gatherings and games and five guest bedrooms. They also built a workshop and caretaker house on the land that's described by the listing agent as "one of a kind sportsman's paradise."
Posey sold his Lafayette home in March and made a significant profit, by selling for $9.28 million after purchasing the house for $4.585 million in June 2013 during his long tenure with the Giants, only MLB team he ever played for. Posey won three World Series Championships and was 7-time All Star in San Francisco. Buster & Kristen are moving back to Georgia, where they met while they were students at North Gwinnett High School.
The Posey family owns the 50-acre property since 2016 for $1.6 million. The home is in a promotional video that the ranch offers cinematic views.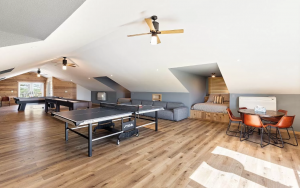 At the entrance to the ranch, which is a far way from public access, and behind locked gates, there is a narrator boasting over pictures of the sprawling acres of taxidermied animals.
With a location along the Feather River which is ideal for fly fishers and hunters, Springer Lodge is a "sportsman's paradise" with amenities including a main lodge, two-story barn, caretaker's house, shop, and other amenities.
This is one of the best-producing properties in the nation, this listing boasts. Potential hunters might have a reason to visit because of its two seasonal creeks, which also make it excellent for dove, quail, turkey and deer. In addition to hunting, there is excellent bass and catfish fishing.
According to Mansion Global, Posey and his wife Kristen bought the property in 2016 with the hope of providing their children with outdoor training.
The main residence has 3,340 square feet and boasts five bedrooms and 5.5 bathrooms. It also features a barn set with its own entertainment center, game room, mudroom, storage area, fireplace and full bathroom.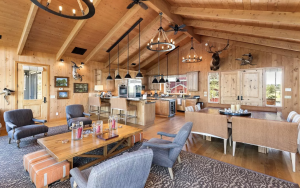 This sprawling property features a lake and two creeks with fishing and hunting, and contains a main house, barn, workshop and caretaker's house.
Despite his rural upbringing, local ducky hunter Steve Posey purchased a Florida property that primarily breeds game birds and wildlife – including turkeys and quail – for his four children to hunt. The property even has its own bass-fishing pond.
The barn is 4,800 square feet.
In Oroville, California, the "Springer Lodge" is a large estate with 106 acres. Around the property are creeks that provide adequate shooting ground for other birds like dove, turkey, and quail.
This property includes a main lodge, as well as a 2-story barn with 4,800 square feet and includes 5 beds, mudroom, entertainment, storage, fireplace, and full bath.
It also has a tennis court.
The listing is expected to sell for $7,499,999.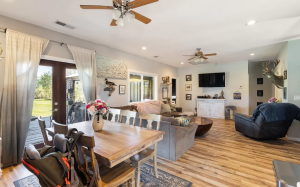 Buster Posey has led the San Francisco Giants to three World Series titles in his first five MLB seasons, winning the National League MVP trophy in 2012 when he won the batting title. The Giants rewarded Posey with an eight-year, $167 million contract for having that one amazing season. Buster is also a highly marketable player making at least $3.5 million annually from memorabilia and endorsement partners Nike, Toyota, DirecTV, Marucci and Rawlings.
On Saturday, the Giants are holding a "Buster Posey Day" at their stadium. Schedule is still unknown but we expect the Giants to show their gratitude for Posey by offering him a red carpet treatment.
Posey joined the Murph & Mac Show and said an interesting thing in the middle of his interview.
Murphy asked, "Do you have an interest being involved in Major League Baseball in any form going forward in your life?"
According to Posey, "Yeah I think so. I always want to be attached to the game, attached to the Giants."
"Just kind of working through right now what that's going to look like for myself and my family as far as the type of time commitment. But 100% want to stay in-tune with what's going on in the game, the game I've loved since before I can remember."
It is exciting to hear that the Giants are committed to keeping Posey involved in their future endeavors.
Buster Posey is a former professional baseball catcher who spent his entire Major League Baseball career in San Francisco. Buster retired from the sport in 2021 after 12 seasons.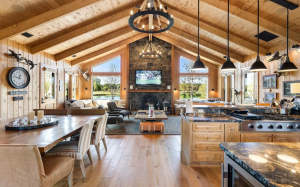 With his combined success in four sports, Posey graduated high school with the class of 2007 from Leesburg, Georgia. He was signed by Florida State University and excelled with the bat and pitching. In 2008, he won the Golden Spikes Award and the Brooks Wallace Award for being a national player of the year in collegiate baseball. Posey was drafted by the San Francisco Giants in 2008 when they used their number five overall pick on him during the first round. In 2009, he made his MLB debut as one of their young stars along with Madison Bumgarner. The next year, he happened to be paired with then full-time catcher Bengie Molina when they were both called up to be rookies on June 11th, 2010. That day didn't not come without problems; that same year, Tim Lincecum started a fight in his final game as a Giant. While we know who Tim Lincecum is now due to this fight, we don't know who Posey was at the time because it was kept under wraps.
In his rookie year, Posey had a .305 batting average and hit 18 home runs. He caught every inning of the playoffs as the Giants won the 2010 World Series. In 2011, after he was severely injured in a collision with Scott Cousins at home plate, Posey missed most of the year.
Posey won the batting title in 2012, then went on to win two more World Series championships with the San Francisco Giants and was MVP in 2013. He also won three seasons of Rookie of the Year and three World Series before winning two Gold Gloves in 2016. During the 2019 MLB season, the Johnny Bench Award was renamed the Buster Posey Award, which honors college baseball's top NCAA Division I catcher.
Posey was born in 1987 to his parents Demp and Tracy Posey in Leesburg, Georgia. He has a six-year-old sister, Willow, an uncle who is a Methodist minister and an aunt who is a camp minister for Duke University. His nickname "Buster" came from his father's childhood nickname. The Atlanta Braves were one of the sports he liked playing growing up and also played football, soccer, and basketball as well.
As a junior at Lee County High School, Posey played shortstop, led the school to a 9-1 record, broke school records for batting average and runs batted in that year. His pitching accomplishments during his senior year included a 10-1 record while he went 1.53 ERA in 7 appearances.[9] In December of his senior year, Posey's MVP season culminated in the Georgia AAAA State Championship where Lee County was defeated by Henry County High School. Jason Heyward who later played in the major leagues accompanied him on their team along with future MLB player Colin Moran.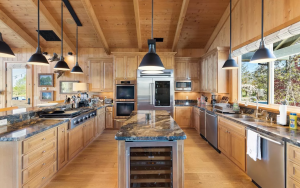 After his senior season, Brandon Posey was named the Georgia Gatorade Player of the Year, the Louisville Slugger State Player of the Year, an EA Sports All-American, and a Baseball America All-American. He graduated with a 3.94 grade point average in high school, fourth in his class of 302 students.
Posey played college baseball for Florida State Seminoles under coach Mike Martin. He was the first baseman as a freshman, starting all 65 games. He finished his freshman season with a .346 batting average, four home runs and 48 RBI. As a sophomore he moved to catching, where he hit an impressive .382 with three homers and 65 RBI. After one season of playing catcher, he had second place finisher in Johnny Bench Award voting thanks to Ed Easley.
On March 11, 2008, Posey hit .463 with 26 home runs and 93 RBI to lead the NCAA with 18 home runs along with the Golden Spikes Award for the National Player of the Year. On May 12, 2008, he became a pitcher during a 10–0 victory over Savannah State University and struck out both batters he faced that day without allowing a run.[14][15] His 3-2 win led to being awarded the Dick Howser Trophy by baseball talent evaluators on December 30.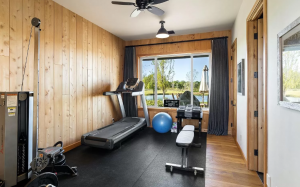 During Posey's college offseason, he started at shortstop for the Yarmouth-Dennis Red Sox in 2006 and 2007, when they won their league championship. In 2007, he started playing catcher, which would be his only season with that position on the team. He was named an All-Star in both seasons.
Hunter Posey is a catcher for the San Francisco Giants. He was first drafted in the 50th round of the 2005 MLB Draft by the Los Angeles Angels and chose to go to college instead of signing with them. Posey was considered by Baseball America as the best catcher in the 2008 draft and was drafted fifth by the San Francisco Giants. On August 16, 2008, he signed with them. For the 2009 season, Baseball America ranked Hunter Posey second among prospects for his team with Madison Bumgarner being number one. Hunter has attended spring training for both teams, but he played for their Class A Advanced affiliate San Jose Giants in 2009 as well as an 80 game stint with their former AA affiliate that year since it was held at their stadium. In these 80 games he batted .326/.346/13 homeruns/63 RBIs with 23 doubles along with 95 hits and 85 strikeouts in 163 at-bats.
In early July, Posey was promoted to the Class AAA team of the Giants and he hit .321 in 35 games before being sent back to AA late in that month. In all he had a total of 42 hits, 8 doubles, 5 home runs and 22 RBIs during his time with the Grizzlies.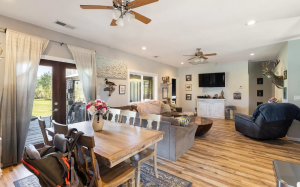 On September 2, 2009, Bengie Molina's injury forced players to make some changes on the Giants. Catcher Buster Posey was called up and his first at-bat in the major leagues resulted in a strikeout. By September 11, 2009, he was pitching out of the bullpen. On September 19, 2009, Buster made his first hit as an MLB player against Jeff Weaver of the Dodgers. Buster had two hits in 17 at-bats for the Giants in 2009.
In 2010, Baseball America ranked Posey as the top prospect in the San Francisco Giants' organization. After appearing in spring training again, he began that season with a .349 average with over 1/2 standard deviation, 31 runs scored and 60 hits (both near-league highs for the 2010 season).
That's it for this blog TTP Member, remember to subscribe to our channel and if you feel like we've delivered value please share this blog with ONE person. That's right just one person as a token of your appreciation for the hard work we put into making content that educates and helps you on your mission of building your own fortune. Remember you can read blog after blog, but it isn't until you actually take action that you'll start to see results. See you soon!
---