Cameron Diaz and Benji Madden Bought Santa Barbara Mansion for $12.7M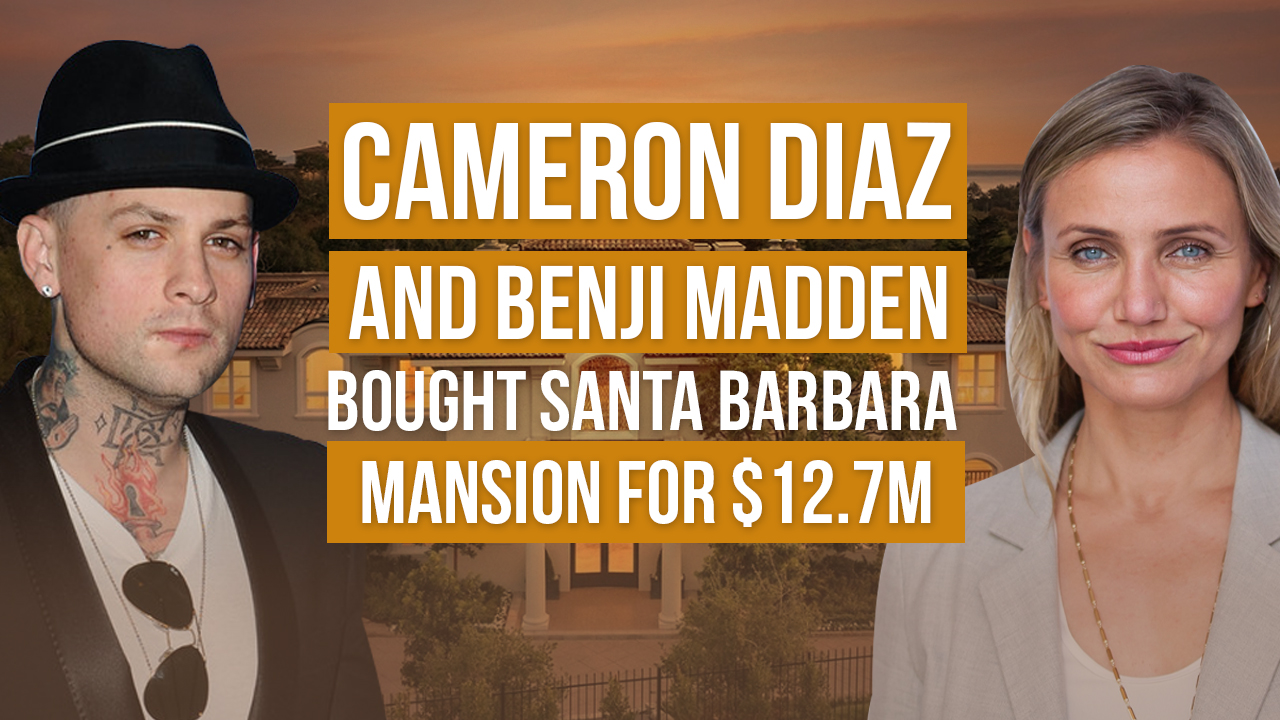 Cameron Diaz, who stars in the movie, "There's something about Mary," might also agree that there is something about Montecito, CA. Diaz and her husband, Benji Madden, are among those who have been added to a list of fellow A-listers and snapped up a vacation home in the tony seaside enclave.
Oprah Winfrey, Gwyneth Paltrow, and Ellen DeGeneres, are known to be their notable neighbors among other celebrities.
"Luckily for you, TTP Member, we've covered this story for you. So if you are also curious of how elegant this newly bought mansion of Cameron and Benji is, then stay tuned until the end of this blog.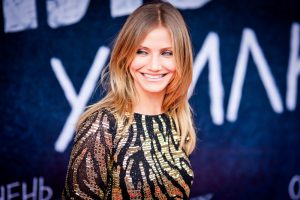 Cameron Diaz and Benji Madden have added yet another property to their massive portfolio of luxury homes. They've purchased a lavish home in Montecito that is less than 2 hours from their home.
The retired movie star, self-help book author and an organic wine entrepreneur who already own at least three homes in L.A., and a Good Charlotte rocker ponied up $12.67 million for a recently remodeled mansion with Mediterranean architecture and contemporary refinement, located in the relaxing and aristocratic seaside town. The listing was held by Cristal Clarke at Berkshire Hathaway HomeServices California Properties, the Diaz-Maddens were repped by Devon Forbes of Coldwell Banker Realty.
The centerpiece of the 1.75-acre property is the almost 11,000-square-foot three story villa with views of the ocean. It has been likened to an estate in Italy's famously gorgeous lakeside Lake Como area.
Light-filled interior spaces contrast high ceilings, premium finishes, and the liberal use of marble and wide-plank wood flooring. Highlights include a serpentine staircase and gallery in the cupola-topped double-height foyer, two living rooms with fireplaces, a terrace with serene sunset views from a stone balustrade, and a chef-accommodating kitchen complemented by a spacious formal dining room.
This estate features six en-suite bedrooms and seven bathrooms, three half-baths including a deluxe junior suite on the main floor. In the upper levels, there is also a sprawling suite with one sitting room and access to a chateau-style fireplace, an ocean view terrace, two spa-style bathrooms, and two room-sized walk-in closets.
Other notable spaces in the house include a study with a fireplace and a spa treatment room. On the lower terrace of the property, guests can relax in an open-plan living area with a fireplace and access the poolside cabana for more enjoyment.
It is tucked inside a security-guarded Ennisbrook enclave. The backyard features low stone walls and a beautiful waterfall. The interior is lushly landscape with emerald green grass, hedges, and tree's. The property has raised bed gardens where the residents can grow their own produce such as herbs and vegetables.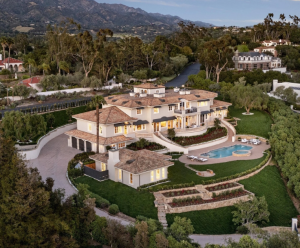 Diaz, who retired from the entertainment industry in 2018 and Ben Madden, who has not released a new album with Good Charlotte since that same year, have 4 homes. The first is a contemporary house on Sunset Blvd. that Diaz has owned for more than 20 years. The second home is a secluded house in Beverly Hills that Diaz picked up from Hollywood icon Candice Bergen for $9.5 million in 2010 when she moved there with her family. Their third home is a condo in Manhattan's Chelsea District, which they paid $9.3M for in 2013 and their fourth home is an expensive mansion in Beverly Hills where they live now with their daughter Raddix, born via surrogate.
The couple can relax and enjoy their organic wine at their new retreat while taking in the "inspiring" ocean, island, and mountain views.
The contemporary Mediterranean on the market came March $15,750,000, or that the couple scored a 20% discount.
This roomy home features an open floor plan with a luxury kitchen with a waterfall marble island, media room, dining area, office, and multiple flex rooms. French doors throughout the entire home provide indoor-outdoor flow.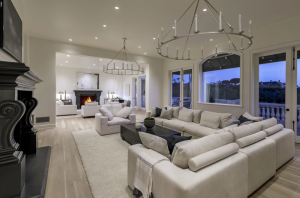 Diaz and Madden have been able to purchase many impressive properties, the most recent being a modern farmhouse in Beverly Hills is in 2020. They paid $14.7 million for the property.
They also reportedly own a New York City condo that is worth $9.5 million and they have not sold their longtime home above the Sunset Strip in Los Angeles.
Madden is the guitar player in Good Charlotte. He and Joel Madden are identical twins, who founded the band together.
On the other hand, Diaz had a meteoric rise to fame in Hollywood and starred in many major movies before she retired from acting in 2018. Known as the most bankable Hollywood stars, she starred in "Charlie's Angels," "Being John Malkovich," "My Best Friend's Wedding," and voiced the role of Fiona for Shrek among her extensive filmography.
Can't get enough of Cameron? Let's get to know more about her.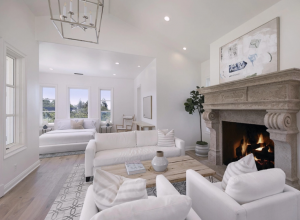 Capping off her Hollywood debut with the big-budget mega hit 'The Mask,' Cameron Diaz has since starred in many box office successes. Her charm and performance have both secured a top spot on the movie screens and our hearts, with breakout performances including 'My Best Friend's Wedding'. With her enchanting looks, blue eyes, and blonde hair, she captivated her fans' hearts and delivered brilliant performances in movies like 'My Sisters Keeper', 'There's Something About Mary,' and 'Vanilla Sky'. She has also made appearances on 'Saturday Night Live', 'Top Gear' and was a guest judge on the television show 'The X factor'.
This Californian beauty has been voted the best looking female by many magazines. She started her career as a model, and has since appeared for brands like Calvin Klein and Levi's by the age of 16. With her stellar performances, Diaz has established herself as one of the A-listers in Hollywood.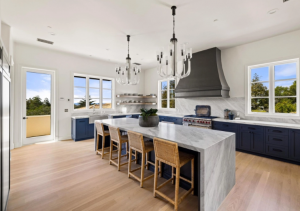 Cameron Diaz was born in Long Beach, California and attended the Long Beach Polytechnic High School. Her father, Emilio Luis Diaz, was an oil worker, and her mother, Billie Joann, worked as an import-export agent. She has one elder sister.
Critics didn't have much to say about Cameron Diaz's latest movie "The Other Woman" . Even Sony barely marketed it. But women came in droves to see it, and the movie made hundreds of millions. The film, which was made for $40 million, earned $190 million at the global box office. This wasn't her first time pulling a fast one on critics–her last movie "Bad Teacher" likewise impressed audiences. This 2011 film didn't seem to have much promise but the $20 million film earned an amazing $216 globally reaping huge profits for Diaz and a TV spin-off (which was quickly canceled this year). It's been profitable for both Cameron Diaz and Sony, despite initial appearances.
After being amazed by Cameron, let's now get to know her other half.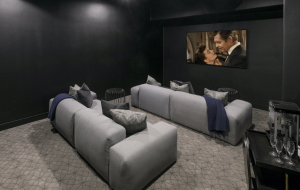 Benji Madden, American guitarist and singer, first made it big with his twin brother Joel when they formed a band with Paul Thomas and Billy Martin. They released their award-winning debut album titled 'Good Charlotte' and then came up with the same band name. There were three brothers in his family with a sister later on, and their mother was the one who raised them after their father left.
Benji Madden is famous for his work with the band The Madden Brothers. They released a mixed-tape titled 'The Madden Brothers: Before Volume 1' which would launch their music careers. Benji has appeared as a guest artist with bands and is currently on the popular TV show 'The Voice Australia' as a coach and judge. He has been engaged twice, and finally married actress Cameron Diaz with whom he now lives in Beverly Hills, California. Benji is very well-known for his large number of tattoos, and for specializing in sports and cars.
Benji Madden was born on the 11th of March 1979 in Waldorf, Maryland, USA to Roger Comups and Robin Madden. His full name was Benjamin Levi Combs. Benji comes from a family of four children, of which he has an identical twin brother named Joel Madden. The other two are an elder brother named Josh and a younger sister named Sarah.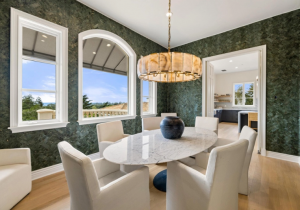 Madden's father left his mother when he was 16 years old. After his father left his mother, Madden changed his sir-name from Combs to Madden. He was brought up in Maryland where he studied in La Plata High School along with his brothers and sister. Madden was close to his family, but had to fend for themselves financially due to the lack of money. At the age of 16, Madden learn the guitar and started performing.
The brothers jointly ran a clothes line called Made Clothing for a few years. The company was closed for lack of business. Its name later changed to DCMA and was overseen by his elder brother.
The Benji and his twin brother started a band called 'Good Charlotte'in 1996 that was successful. Their mother supported them and encouraged them to do musically with her help by sending them to California. They combined with bass guitarist Paul Thomas and Billy Martin on the keyboards to make a successful band by 1998.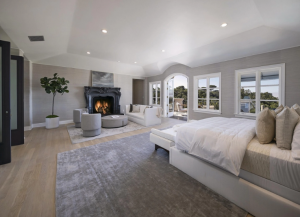 As a composer, Benji worked closely with his brother Padi and other bands such as 5 Seconds of Summer. Together, he and his brother co-wrote the song 'Amnesia' for them as well as providing backup vocals for various artists like Hilary Duff, Kalin and Myles.
The three brothers started a successful business in 2011. They made a mixed-tape together and Benji also acted as a guest player with Taintstick and as a judge on The Voice Australia in 2012.
He has been seen as a backup singer in the group Tonight Alive, and has their video for the song Breakdown. He also performed for the artist TJR on the song Come Back Down.
The Madden Brothers released their next recording, titled 'Greetings from California' in 2014. They also appeared on 'The Voice Kids Australia' television show as coaches. The twins were now established celebrities in the business by this time.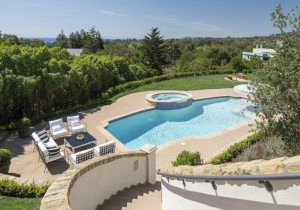 Talks of a relationship started in 2014 between him and actress Cameron Diaz. Six months after their start, the couple became engaged. This engagement then evolved into a marriage that took place on January 1, 2015.
That's it for this blog TTP Member, remember to subscribe to our channel and if you feel like we've delivered value please share this blog with ONE person. That's right just one person as a token of your appreciation for the hard work we put into making content that educates and helps you on your mission of building your own fortune. Remember you can read blog after blog, but it isn't until you actually take action that you'll start to see results. See you soon!
---