Carmelo Anthony Lists His NYC Apartment for $12.5M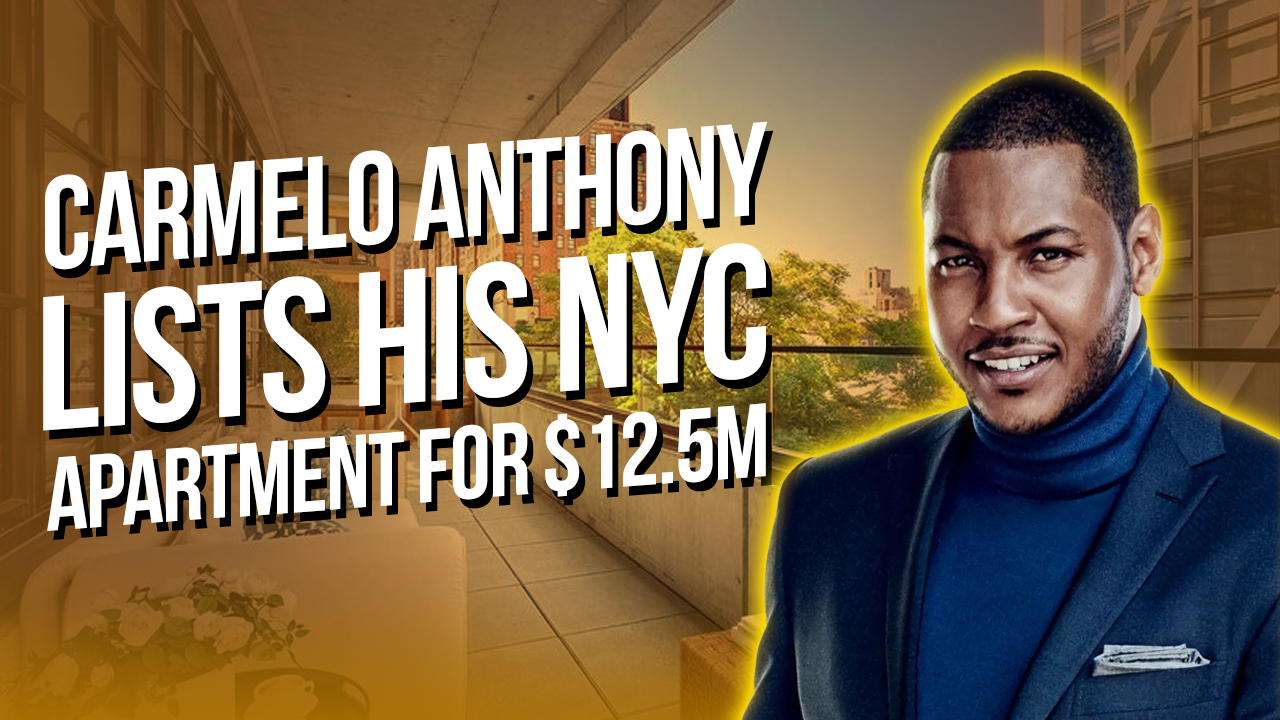 Former New York Knick, Carmelo Anthony, has listed his five bed and four bath Chelsea condo in a modern building that overlooks the High Line. He previously listed the unit in 2020 and after undergoing a sleek redesign, it is back on the market for 12.5 million dollars.
For today's video, exclusive to our TTP members, we will be talking more about the basketball player, Carmelo Anthony, and his redesigned NYC apartment that is now on sale in the market. Now without further adieu, let's get into the video.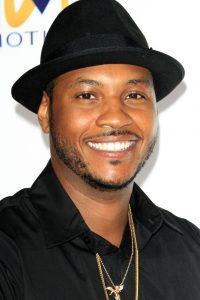 It's uncertain where future Hall-of-Famer Carmelo Anthony will play next season. But regardless of where the current free agent lands, we know where he won't be living. He's put his Chelsea High Line residence on the market for 12.5 million dollars. It isn't the first time that an NBA All-Star has attempted to sell their Manhattan condo. The unit had been available for 12.85 million dollars in 2020, but no offers materialized. The unit was taken off the market and given a major redesign.
"The home now benefits from a complete refresh with a clearly defined flow and enhancements ranging from an updated color palette in the kitchen and select spaces, polished stone throughout, designer lighting, matte-finished solid rift and quartered white oak floors, and a custom slat wood wall in the primary bedroom giving it a spa-like retreat feel," said listing agent Aaron Seawood of Triplemint.
The basketball player purchased the 4,562-square-foot space in 2015. The space makes up the fifth floor of a 2014-built Chelsea building and is designed by Cary Tamarkin. Tamarkin kept Chelsea's industrial past in mind when designing, with warehouse-like details such as oversized casement windows and a clock on the building's exterior.
Once you're in the building, a private elevator provides access to the unit. With 10 feet ceilings and expansive gallery walls, this is once the home of the well known basketball star and avid art collector, Walt Frazier. The adjacent kitchen, which is made of Calacatta gold marble, has top of the line appliances. They include a six-burner range with a ventilation system, two ovens, and a warming drawer. The kitchen also features two dishwashers and a wine cooler. The marble-covered island seats five people.
Seawood says that this home is a sanctuary, maximizing privacy and entertaining equally. It's perfect for a celebrity who wants to get away from the city, but still have access to all it has to offer. Perhaps the most impressive attribute of this suite is the media room. It's filled with luxurious amenities and it has been recently updated. Seawood's favorite room in their home is the moody media room where the TV can be seen from the bathtub and a distinctive sound system provides the perfect backdrop. The room is equipped with wine storage, a cigar humidor, and a bar. For someone who isn't interested in those features, the space could be transformed into an alternate bedroom or an office to work from home.
The royal suite provides the owner with a sense of peace, with the layout creating a luxurious, serene setting that feels at home. In the suite a walk-in dressing room and closet provide for storage of all clothing. The marble bathroom also includes a heated floor and steam shower for ultimate relaxation. When you walk in, the first thing you'll see is a series of large windows and a spacious terrace overlooking the High Line. The light that comes through the windows makes the space look more open and inviting.
So just who is this Carmelo Anthony? Carmelo Kyam Anthony, born on May 29, 1984, is an American professional basketball player who last played for the Los Angeles Lakers of the National Basketball Association. He has been named an NBA All-Star ten times and received a spot on the All-NBA Team six times. Anthony played for Syracuse, where he won the national championship and became the NCAA Tournament's Most Outstanding Player in 2003. Anthony is considered one of the greatest scorers in NBA History, as well as one of the 75 Greatest Players of All Time.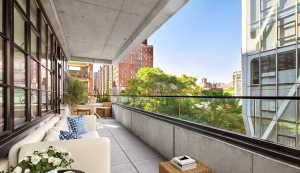 Anthony's professional basketball career began when he was chosen by Denver in the 2003 NBA Draft. He played for Denver for six seasons, leading them to the playoffs every year and winning two division titles. In 2009, Anthony led the Nuggets to their first Conference Finals appearance since 1985. In 2011, he was traded from Denver to the New York Knicks days before the NBA trade deadline. In the January 24, 2014, game against the Charlotte Bobcats, Anthony scored a career-high 62 points, setting a Knicks' single-game scoring record and a Madison Square Garden single-game scoring record. Anthony was traded to the Oklahoma City Thunder before joining the Houston Rockets and Portland Trail Blazers. He played his last professional season with the Los Angeles Lakers.
Anthony has played for the US Olympic team four times, and won a bronze medal with the 2004 team and gold medals on 2008, 2012, and 2016 teams. As of April 2016, he was the US Olympic Team's all-time leader in points, rebounds, and games played. He ranks 9th on the all-time NBA scoring list.
Anthony was born in the Red Hook housing projects in Brooklyn, New York City. His father, Carmelo Iriarte, was born in Manhattan to a Puerto Rican family. Iriarte was of African, Spanish, and indigenous ancestry and some of his roots traced back to Venezuela. His mother, Mary Anthony is African-American. Anthony's father died of cancer when he was two years old. During his freshman and sophomore years, Anthony commuted to Towson Catholic High School. When he hit 6 feet, he graduated to be on the school's basketball team which was one of the top teams in Baltimore. He was The Baltimore Sun's metro player of the year in 2001 and Baltimore Catholic League player of the year in 2002.
Anthony averaged 14 points, five rebounds, four assists, and two steals in his sophomore year. Towson Catholic went on a winning streak during Anthony's sophomore year. Towson finished third in the state tournament during Anthony's junior year and he nearly doubled his numbers in scoring and rebounds. Although Anthony had success in his high school basketball career as a junior, he was often distracted by all the attention and missed classes more than once because of it. Carmelo Anthony struggled against scouts, who didn't think he would succeed in the NBA because of his thin frame and lack of strength. Towson Catholic later fell short of the state title, although Carmelo Anthony was still named Baltimore County Player of the Year and Baltimore Catholic League Player of the Year.
After his junior year, Anthony was recruited by Division I school coaches to play on the East Coast. Unlike Kevin Garnett, Jermaine O'Neal, Kobe Bryant, Tracy McGrady, or Amar'e Stoudemire who were contemporary prep-to-pro players and a C average in his senior year in high school, Anthony decided to go for the scholarship offer to Syracuse University before his senior year. For him to qualify academically for Syracuse University he had to work hard on their academic requirements which was going under an acceptable ACT score.
Anthony received a scholarship offer from Virginia's Hargrave Military Academy. However, because of objections from his mother after talking to Steve Smith, the head coach at basketball powerhouse Oak Hill Academy, he ultimately transferred to Oak Hill Academy in Virginia for his senior year. Anthony attended the Adidas Big Time tournament in 2001, which was attended by Amar'e Stoudemire (already being touted as a future NBA talent). Anthony on his AAU Baltimore Select team, led them to the Final Four, and averaged 25.2 points per game during the tournament.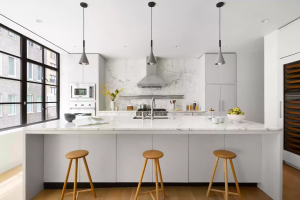 Anthony helped the East Team win a silver medal at the USA Basketball Youth Development Festival. He was tied for the scoring lead with LeBron James, shooting 66% from the field. Anthony and James got to know each other there. Oak Hill Academy enters the 2001-2002 campaign with a winning 42 game streak. The team will win its first tournament against Mater Dei High School from Santa Ana, California in The Les Schwab Invitational. Oak Hill won two more big tournaments, including the Nike Academy National Invite and also against St. Vincent – St. Mary High School of Akron Ohio with high school phenom LeBron James.
James scored 36 points, while Anthony scored 34 points and grabbed 11 rebounds to lead Oak Hill to a 72–66 win. The team ended the season ranked third in the country at 32–1, with their only loss coming in a rematch against Mater Dei, which ended their unbeaten streak at 67.He averaged 21.7 points, 8.1 rebounds and 4.0 assists during his senior year at Oak Hill and named a USA Today All-USA First Team and a Parade First-Team All-American.
In high school, Carmelo Anthony was selected to play in the Jordan Brand Classic and McDonald's All-American game. His performances at these games helped him raise his reputation. In 2002, HoopScoop ranked him as America's number one high school senior, while College Basketball News and All-Star Sports listed him second and third respectively. In 2013, Anthony was honored by being named to ESPN RISE's All-Decade Team. In 2012, he was honored as one of the 35 Greatest McDonald's All-Americans. In a struggling time for him with the ACT, Anthony thought about not going to college at all and instead trying out for the NBA. He wasn't able to get a score of 18 in the ACT skill test, but in 2009 he got a score of 19 and decided to go ahead with his plan to go to Syracuse on his own terms instead of giving up basketball altogether.
Anthony led Syracuse to their first NCAA championship. Anthony played one season at Syracuse where he won many accolades including being named the 16th-best collegiate player in the US and 4th best in his conference, Freshman of the Year, and earning honors as the leading scorer and rebounder for Syracuse. Anthony, a freshman for UT, set the Final Four tournament record of 33 points in one game. He had 20 points and 10 rebounds during the NCAA championship game. He won the tournament's Most Outstanding Player Award for his efforts.
Afterward, Syracuse head coach Jim Boeheim described Anthony as "[…] by far, the best player in college basketball. It wasn't even close. Nobody was even close to him last year in college basketball. That's the bottom line". Anthony said he originally only planned to stay at Syracuse for two-three seasons, but has already accomplished everything he set out. He chose to abandon his collegiate career with Boeheim's blessing and can now be eligible for the 2003 NBA draft.
Some of Anthony's highlights in his time with Syracuse include being named Second-Team All-American by the Associated Press as a freshman, leading his team to a 30–5 record, capturing the school's first ever NCAA title, and being the consensus pick for NCAA Freshman of the Year. He was also named to the All-Big East First Team and was the consensus selection for the Big East Conference Freshman of the Year as well as unanimous selection for Big East All Rookie Team.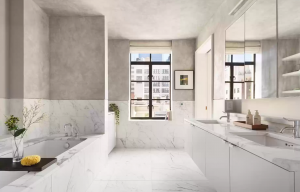 Anthony's debut in the NBA was on October 29, 2003, when he played against San Antonio Spurs. After starting his NBA career third overall in the 2003 draft, Anthony continued to play for a number of teams including Denver Nuggets and New York Knicks until retiring in 2013. The game ended successfully for Anthony, who had 12 points to his success, along with seven rebounds and three assists.
In his sixth game (November 7 versus the Los Angeles Clippers), Anthony scored 30 points, making him the second youngest to do so in NBA history at 19 years and 151 days old. The youngest is Kobe Bryant at 18 years and 35 days old. It was the fewest games a Nuggets rookie took to score 30 points in a contest since the ABA–NBA merger. On February 9, 2004, against the Memphis Grizzlies, Anthony became the third-youngest player to reach the 1,000-point plateau in NBA history with a 20-point effort in an 86–83 win.
On February 13th, Anthony participated in the Got Milk? Rookie Challenge All-Star Weekend and scored 41 points on March 30th to set a new Denver Nuggets franchise record for most points by a rookie. In 2012, Anthony became the second-youngest player to score at least 40 points in a game. He also won Rookie of the Month six times that year and became the fourth player to capture all six Rookie of the Month awards in a season. Anthony was awarded two NBA Rookie of the Week titles, and once with unanimous NBA All-Rookie First Team. Anthony had the highest scoring average among rookies. He finished second in the Rookie of the Year award voting to James, who led all rookies in points per game and field goal percentage.
Once Anthony was drafted by the Nuggets, they turned overnight into a playoff contender. In the season before he came on board, the team finished with a record of 17–65, which put them in last place together with Cleveland. They finished the 2003–04 campaign with a 43–39 overall record, qualifying them as the Eighth seed for the playoffs. Anthony became the first NBA rookie to lead a playoff team in scoring since David Robinson of the San Antonio Spurs during the 1989–90 season. In Anthony's first career playoff game, he had 19 points, six rebounds, and three assists, in a 106–92 loss at Minnesota. The Timberwolves eliminated the Nuggets in five games.
Anthony's second season averaged 20.8 points per game, ranking him 19th in the league. Anthony also placed 16th in the league for points per 48 minutes. On December 4, 2004, he became the third-youngest player in NBA history to reach 2,000 career points, only James and Bryant were younger when they reached that plateau. Anthony played again in the Got Milk? Rookie Challenge, this time suiting up for the sophomores.
In front of his home fans, who were hosting the 2005 All-Star Game, Anthony scored a game-high 31 points to go along with five boards, two assists and two steals. Anthony helped the Nuggets raise their winning season record by 6 from the previous year, ending with a mark of 49-33. The Nuggets were in seventh place (one spot higher than they finished the previous season) in the Western Conference and faced the second-seeded San Antonio Spurs in the first round of playoffs. Denver won game one in San Antonio, but the Spurs eventually won games four through seven to take out Denver as they moved on to win the NBA title.
Anthony played 80 games during the 2005-2006 season. He had an average of 26.5 points and 2.7 assists, 4.9 rebounds and 1.1 steals per game. Anthony finished 8th in scoring, which was the highest finish for the Denver Nuggets since 1990-1991 when Michael Adams finished 6th in scoring. On November 23, 2005, Anthony grabbed his 1,000th career rebound. A month later, Anthony recorded a then career-high 45 points in a losing effort against the Philadelphia 76ers. On March 17, 2006, versus the Memphis Grizzlies, he scored 33 points to push his career point total over the 5,000 mark. Also, in doing so, he became the second youngest player to accomplish that feat (behind LeBron James).
As the month of March came to a close, the Nuggets finished 11–5, and Anthony was named as the NBA Player of the Month for March. He also took home Player of the Week honors for March 13, 2006 – March 19, 2006. He made 5 game-winning shots in the last 5 seconds: against Houston on January 8th, 2006; at Phoenix on the 10th; at Minnesota on February 24th; against Indiana on March 15th and the last one was against the Los Angeles Lakers on April 6th. All five of those game-winners were made on jump shots, while the shot against Minnesota was a three-point field goal. Anthony also made a shot in the final seconds to force overtime vs. the Dallas Mavericks on January 6th.
He made shots in the final 22 seconds against the Cleveland Cavaliers on January 18th, 2006 and the Philadelphia 76ers on March 9 which gave the Nuggets leads they would never lose. The Nuggets finished the season in third place, winning the Northwest Division for the first time in Anthony's career. Denver faced the sixth-seeded Los Angeles Clippers in the First Round of the playoffs – a series they lost because LA had a better record. The Clippers won game one and two at home, and lost game three. The Nuggets won game three but lost game four. The series shifted to Los Angeles for the final two games, where Denver won game five before losing to the Clippers in the playoff. They bounced back from this defeat with a new extension for star player Anthony, making him the highest-paid Nugget of all time.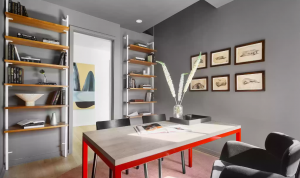 Anthony scored 24 points in his 16th game, but couldn't break the club record by scoring 30 points in six-straight games. He was coached by the assistant Alex English and ironically, it was English's record that Anthony tied with his sixth straight game of at least 30 points. During a game at Madison Square Garden on December 16, Anthony was one of many players involved in the infamous Knicks–Nuggets brawl. Footage showed Anthony laying a punch on the face of New York's Mardy Collins and subsequently backing away. As a result of his actions, Anthony was suspended for 15 games by NBA commissioner David Stern.
The Nuggets traded for Allen Iverson shortly after Iverson was traded to the Sixers. Anthony and Iverson finally played together at the January 22 home game against the Memphis Grizzlies, during Anthony's 15-game suspension. Anthony had a minor car accident in 2007, which resulted in no injuries. His teammate J.R. Smith was driving the vehicle, which Anthony owned.  J.R. Smith and Anthony's small car accident was not serious. The only information that was released was that the car belonged to Anthony. Three days later, Anthony recorded a triple-double with ten points, rebounds, and assists against the Phoenix Sun.
After an eventful triple-double three days later, Anthony was removed from the roster for the Western Conference All-Star team for not sufficiently contributing to his NBA team. With Yao Ming and Carlos Boozer out, Anthony was chosen as the newest member of the NBA All Stars. He scored 20 points while also grabbing 9 rebounds during his debut performance. Anthony is the first Denver Nugget to be named an All Star since Antonio McDyess. Anthony won Player of the Week honors three times during the season (November 20–26; November 27 – December 3; and February 5–11). He finished second in scoring to Bryant, with 28.9 points on average, while also contributing 6.0 rebounds, 3.8 assists, and 1.2 steals per game. For the second straight year he was named to the All-NBA Third Team.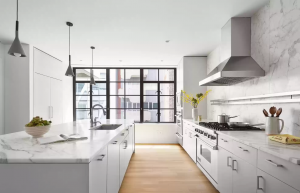 Anthony was named to the All-Star Game in 2008. That year he received more votes among Western Conference forwards and finished second only to Kobe Bryant among all Western Conference players. On February 8, Anthony scored a then career-high 49 points in a 111–100 home win over the Washington Wizards. He had a field goal percentage of .760 on a 19-of-25 shooting effort, and his shooting percentage was the second highest in the last 13 years for a player who took 25 or more shots in a game (Bryant was first with a .769 field goal percentage on a 20-of-26 shooting effort, in a 99–94 road victory over the Houston Rockets on December 21, 2000). On March 27, in a home win over the Dallas Mavericks, Anthony scored his 9,000th career point.
Carmelo Anthony played 77 games during the regular season and competed at a number of career highs. He had his most rebounds per game (7.4) and steals per game (1.3) during the regular season as well as tying his career high in blocks with 0.5 blocks per game. Anthony also recorded his second-best record for assists (3.4) during the regular season as well. The Nuggets finished the 2007-2008 season with 50 wins (50-32 overall record, tied for third all-time Nuggets record since the team officially joined the NBA in 1976), after defeating Memphis in their last game of the year.
They had not had this many wins since 1987. It's never been this close. Denver won 50 games and was the eighth seed, their victory was the best in history among those ranked eighth. All eight Western Conference playoff seeds had at least 50 wins, which means that in NBA history, the Nuggets have played against a top-seed. The Lakers team Denver played against had a 17 win difference, making it one of the closest matchups in history for an eighth seed. The Lakers swept the Nuggets in four games, marking the second time in NBA history that a 50-win team was swept in a best-of-seven playoff series in the First Round. For the series, Anthony averaged 22.5 points, 9.5 rebounds (playoff career-high), 2.0 assists and 0.5 steals per game.
The 2008-2009 season saw Allen Iverson traded to the Detroit Pistons for Chauncey Billups at the start of December in a 116-105 win over Minnesota. On December 10, 2008, Anthony tied George Gervin for most points scored in one quarter in NBA history with 33 points coming in the third quarter. The previous record had been set by Gervin when competing against David Thompson for the scoring title at the end of the 1977-1978 season. Anthony scored 45 points in the third quarter and ended the game with 45 points, 11 rebounds, three assists, and four steals.
This was 80% of his total for the day. The record was broken in January 2015 by Klay Thompson of the Golden State Warriors. On January 4, 2009, Anthony broke a bone in his hand in a game against the Indiana Pacers. He opted to have his injury splinted rather than have surgery; his recovery time was estimated at three weeks. He had already missed 3 games in late December because of an elbow injury. After the Nuggets' coach George Karl benched him, Anthony refused to leave and was suspended for one game. Anthony returned from injury after starting for the Denver Nuggets on January 30, 2009, returning against the Charlotte Bobcats. He scored 19 points and played a game that same night against the Pacers.
The Nuggets won the Northwest Division and placed second in the Western Conference, finishing the season with 54 wins, which tied the franchise record. Anthony averaged 22.8 points per game and made a career-high 37.1% of his shots from three-point range, after losing in five straight playoff appearances (2004–2008). In 2009, Anthony won his first playoff series when the Nuggets beat the Hornets at home 107–86 where he finished with 34 points and four steals. In a post-game conference, Anthony said "Yeah, finally… Took me 5 years to get that gorilla off my back."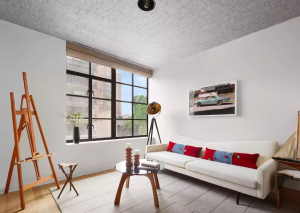 The Nuggets beat the Hornets in five games in the first round of the playoffs. They then beat the Dallas Mavericks 4–1 and advanced to the conference finals. Roy stepped up in game five, making a last second three-point shot to give them an important win over the Mavericks. The Nuggets were eliminated by the eventual champion Lakers. Anthony was selected for the third time to be one of the All-NBA League members.
On December 9, 2016, Anthony became the fifth active player to have over 23,000 points. He then became the 29th player in NBA history to hit the scoring milestone when he scored against the Sacramento Kings on December 9, 2016. Against the Celtics on December 25, 2016, he reached 28th place on the list of NBA career scoring when he scored 29 points for a total score of 23,156. Anthony broke two team records in January 2017. He passed Robert Parish into 26th place in the NBA career scoring ladder by scoring 28 points against the Philadelphia 76ers. He also scored 25 points in the second quarter, breaking a Knicks-record of 24 points shared by Hall of Famer Willis Reed and Allan Houston. In the January 29, 2017 game against the Atlanta Hawks, Anthony scored 45 points for his first 40-point game of the season.
He had six rebounds and four assists, plus a block. In a February 12, 2017, game against the San Antonio Spurs, where the team eked out a 94–90 victory that salvaged the finale of their five-game homestand, Anthony scored a game-high 25 points to move past Charles Barkley into 25th position in the NBA career scoring list. He also had the fifth-most points among active players after Nowitzki, James, Pierce, and Carter, who was No. 24 on the scoring list. It was the 12th time Anthony has scored at least 17 points in his last 13 games that included his season-high of 45 points in a quadruple-OT loss to the Atlanta Hawks. On February 15, 2017, New York Knicks' star Anthony was announced as the replacement for Kevin Love in the 2017 NBA All-Star Game.
Anthony played 19 minutes and scored 10 points before exiting early with a knee injury in the All-Star Game. On March 12, 2017, in a 120-112 loss to the Knicks' cross-town rivals Brooklyn Nets, Anthony became only the third player to score 10,000 points for two franchises. Having played for the San Diego Rockets and the Houston Rockets, Anthony joined both Elvin Hayes from Baltimore and Kareem Abdul-Jabbar in Los Angeles. Previously, Anthony was with the Denver Nuggets where he scored a total of 13,970 points in 564 games. On March 14th, two days after joining the team, Anthony surpassed the 24,000 career point mark by scoring 22 points with 13 rebounds. 
Anthony is currently ranked 24th among the NBA's all-time leading scorers. On November 26, 2017, he passed Ray Allen on the list and moved to 23rd place. On December 11, 2017, he passed Vince Carter for 22nd on the list. On January 27th, Anthony became the 21st NBA player to score 25,000 career points. In addition, he has 1,693 playoff points. He passed Reggie Miller on March 19th in a 132-125 victory over the Toronto Raptors with 15 points, upping his career total to 25289 and landing in 19th place in NBA career scoring ladder.
On July 25, 2018, the Thunder traded Anthony to the Atlanta Hawks in a three-team trade. The Thunder acquired Dennis Schröder from the Hawks and Timothé Luwawu-Cabarrot from the Philadelphia 76ers. The trade was a cost-cutting move that saved them tens of millions of dollars in luxury tax payments. On July 30th, Anthony accepted a contract buyout from the Hawks and was waived by them.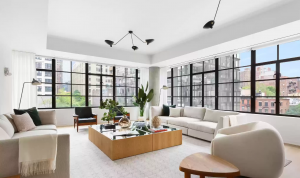 Anthony signed a one-year contract with the Houston Rockets where he'll be coached by his former coach, Mike D'Antoni, on August 13th, 2018. The contract's salary is $2.4 million. The Rockets have ended their relationship with Anthony, but have not yet terminated his contract. He played ten games with the team and started two of them. Three times during this time period, he was held out of the lineup citing an unspecified "illness." Recently, rookie Gary Clark took most of Anthony's playing time and minutes.
The Houston Rockets have started the season with a 7-11 record, and have parted ways with Carmelo Anthony. Anthony accepted every role he was given by head coach D'Antoni, but found that his fit with the team had not worked as he hoped it would. There was an understanding when Anthony signed with the Rockets that this would be best for all parties involved, so they mutually agreed to part ways, and maintain this acknowledgment of Anthony's accomplishments. In January 2019, the Rockets traded Anthony, Jon Diebler's draft rights, and undisclosed currency considerations to the Bulls in exchange for Tadija Dragićević's draft rights. The trade helped relieve luxury taxes for up to $2.6 million. On February 1st, Anthony was waived by the Bulls.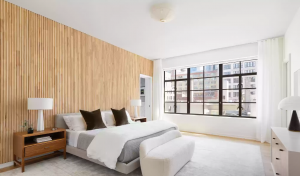 Anthony signed with the Trail Blazers for one year in November 2020. On January 1, 2021 Anthony scored 18 points in an important game against the Golden State Warriors to move past Tim Duncan and into 14th place on the NBA career scoring list. Anthony scored 21 points in a game on February 2. This allowed him to break into 13th place for all time scoring. On February 9, Anthony also beat an NBA legend and was now ranked 12th for career scoring. He scored 24 points in a win against the 76ers on Feb 11.
One week later, he earned 29 points and had the highest score of his season so far (March 1). Anthony scored 26 points to move past Hakeem Olajuwon on March 13. Moving up to 11th place on the scoring list, Anthony had 18 points in a victory over the Mavericks on March 19, becoming the 11th player of all time to score more than 27,000 points. After 2020, Anthony received the Kareem Abdul-Jabbar Social Justice Champion Award.
On August 6 2021, Anthony signed with the Los Angeles Lakers. On October 19 Anthony made his debut for the Lakers, scoring nine points in a 121-114 loss to Golden State. Anthony made 28 points and surpassed Moses Malone on the all-time scoring list. Anthony's effort helped the Bucks clinch victory over Memphis. Anthony has a great career record, but his current season as a Lakers player has not had as much success due to injuries. The team finished 11th in the league with 33 wins and 49 losses. Anthony averaged 13.3 points per game and 37.5% three-point shooting throughout the season.
There you have our TTP video for today. Now, what do you think about Carmelo Anthony's apartment? Let us know in the comments below. Don't forget to subscribe to our channel, click the notification bell, and like this video. If you think that we have delivered value please share this video with one person. Just one share is enough for us, for you to show your appreciation for the commitment and hard work we all put together in creating this video that teaches and helps you on your mission of building your own fortune. And you don't know that one share could go a long way. And keep in mind that no matter how many times you're going to watch this video, you won't see any results unless you take action. Good bye and see you at the next one!
---