Casino Magnate Steve Wynn Sold 2 Luxury Mansions out of 3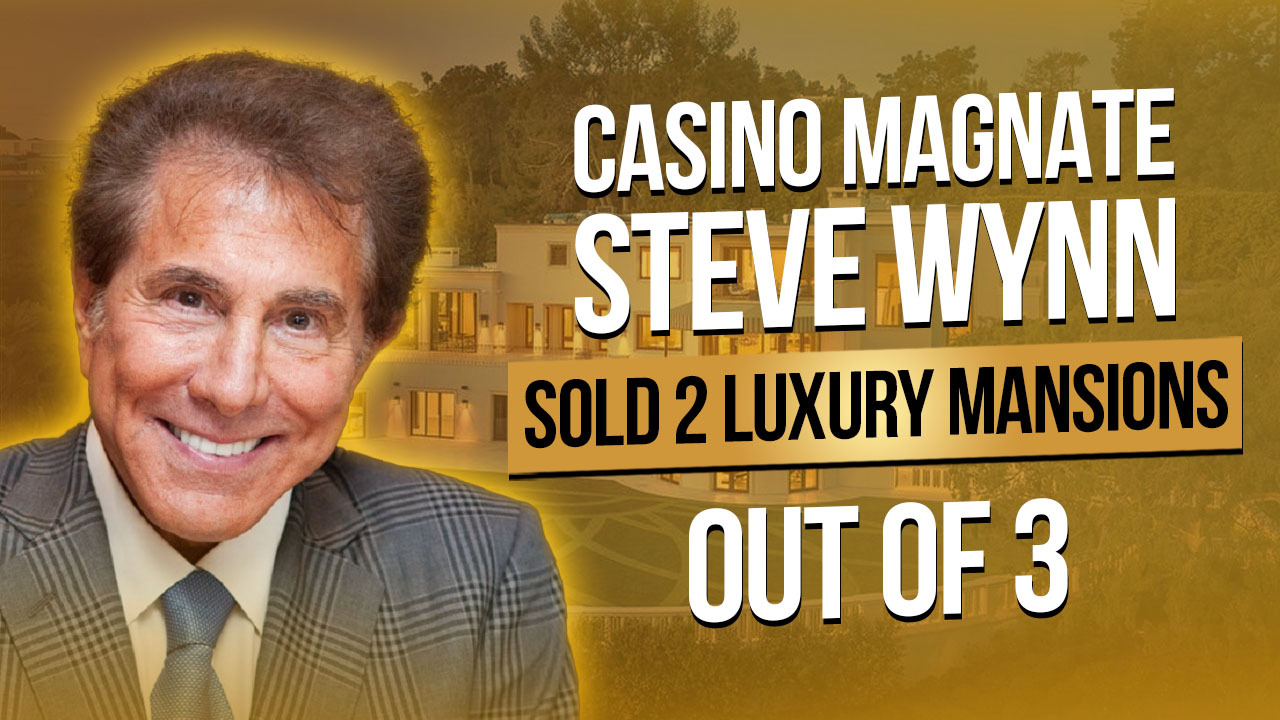 "Have you ever wanted to buy a house?" What do you think? Is it a question worth asking? How about "Should I buy a house?" or "Can I afford to buy a house?" If you're questioning yourself, then you should definitely read this blog because it talks about Steve Wynn who Sold 2 Luxury Mansions out of 3! Of course it's not too late yet to purchase your own beautiful house and make your dream come true.
There's a lot of questions that our friend is likely wondering. Buying a house can be a very exciting and daunting process. We want to make sure that you have all the information you need to make an informed decision. We can help you find the perfect house for your needs and budget. We also have years of experience in the real estate industry, so we can provide you with sound advice. 
Luckily for you, TTP Member, This is a blog that discusses the celebrity and his successful selling of mansions. We've created a blog that will show you some of the features of the homes we've found.  In addition, we'll provide you with an answer to any questions you may have. So if you're looking to buy a home, please read our blog and let us know if there's anything we can do to help. Our team of experts know the ins and outs of the housing market and can guide you to the best option for your needs. We can provide you with a variety of information and resources so that you can make an informed decision.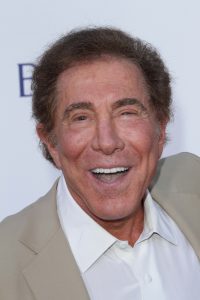 But before diving in, let's first know who Steve Wynn is. 
Steve Wynn is an American business magnate famous for building high end casinos like The Mirage and The Bellagio in Las Vegas. He played a significant part in the revitalization of the internationally renowned strip, which is noted for its concentration of resort hotels and casinos, by significantly enlarging and reviving the Las Vegas Strip. One of the largest developers in Las Vegas, Wynn is notorious for developing grandiose hotels with no regard for cost. He has supervised the creation of multiple opulent resorts, including Wynn Las Vegas, Wynn Macau, and Encore Las Vegas.
 Wynn had a privileged upbringing as the son of an entrepreneurial bingo hall owner. He grew up to be a brilliant young man who inherited his father's commercial savvy and mother's aesthetic sense. He reopened and enlarged his father's business by working nonstop, and over the years he advanced to become one of the nation's top hotel and casino moguls.
Despite being a driven and prosperous businessman, Michael fell victim to a gambling addiction and lost a lot of money. To ensure his sons had a decent life, he nevertheless pushed Steve to do well in school so he could seek a more secure career rather than entering the bingo industry.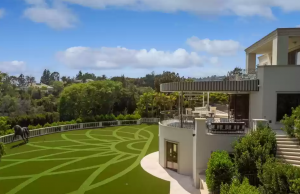 Following the passing of his father, who had $350,000 worth of gambling debts left behind, the Wynn family was thrust into a financial crisis. Kenneth was only ten years old at the time, thus Steve was left with the responsibility of supporting his family. Steve assumed control of the family firm and worked arduously to re-establish it with the help of his new wife. He extended the company and turned it into a profitable one within a year.  
In 1967, he relocated to Las Vegas and was able to acquire a modest ownership position in the Frontier Hotel and Casino. E and he got to know each other. Parry Thomas, one of the most important bankers in Las Vegas, was well-known for his influence. Wynn received assistance in obtaining a number of land purchases from Thomas, who served as the president of the Bank of Las Vegas, the only bank at the time to lend to casinos in Las Vegas. The Golden Nugget Las Vegas, a venerable downtown casino, was acquired by Steve Wynn in 1971 for a majority stake. The casino was transformed by him into a resort hotel and casino after extensive renovations.
 An enormous tourist attraction, the renovated Golden Nugget. He constructed the Mirage in the 1980s, a 3,044 room hotel and casino complex with a Polynesian motif that is situated on the Las Vegas Strip. For the first time, Wynn took part in the planning and building of a casino. The hotel, which debuted in November 1989, has one of the most profitable casinos in Las Vegas thanks to its unique and expensive themes, which included an erupting volcano.
Moving on..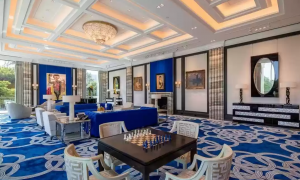 Casino Magnate Steve Wynn Goes 2 for 3 in Luxury Mansion Sales
Three of the opulent residences owned by billionaire casino developer Steve Wynn were listed for sale at the same time.
Two of them have already been sold: an opulent villa on a golf course in Las Vegas for $17.5 million and a waterfront home in Palm Beach, Florida, for $32 million.
The finest of them all, a Beverly Hills landmark mansion that has been up for sale for more than a year, is still on the market. It was originally priced at $125 million but is now $100 million.
Maurice Marciano, the co-founder of Guess, sold the Benedict Canyon estate to Wynn in 2015 for $47,851,500.
The estate currently measures 27,150 square feet thanks to the 8,000 square feet of additional living area built by Wynn. It has 14.5 bathrooms and 11 bedrooms.
The 2.69-acre grounds of the home feature a grand, park-like driveway. A pool and a professional tennis court with a dining pavilion and a kitchenette are connected by tree-lined paths.
There are just three properties in Beverly Hills priced at $100 million or more. With a $250 million price tag, it makes Wynn's property look like a relative bargain. The most expensive property here is now a mammoth edifice in Coldwater Canyon under development that is billed as the "biggest property ever permitted in the City of L.A."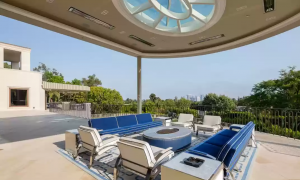 It's not uncommon to put a megamansion on the market for a price that raises eyebrows merely to see what the market will bear. In the most sought-after markets in the country, luxury brokers use aspirational pricing as a marketing tactic. This is exactly what happened with Wynn's house in Las Vegas.
The 15,000 square foot mansion was constructed in 2001 by Wynn's brother, and Wynn acquired it in 2018 for $13 million. He then started a $16 million renovation that lasted more than a year.
His opulent hotels served as inspiration for the refurbishment. It had brand-new floors, ceilings, and wall coverings. A variety of materials, including silk, mohair, and Tuscan suede, were used to cover the spaces. All over the house, coffered ceilings with backlighting were added.
The construction of an art room with a fire prevention system was one of the changes that stood out as the most remarkable. The room is isolated from the rest of the house and shielded from smoke and flame in the event of a fire. For Wynn, whose collection of fine art is world-class, this update makes sense.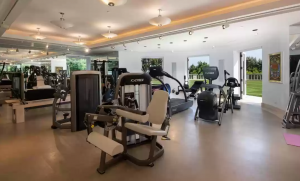 Real estate investing is a talent of the man who constructed and sold megaresorts like The Bellagio, Treasure Island, and The Mirage. He still has it, as seen by his $24 million purchase in December 2021 of a beautiful residence in Palm Beach, Florida. A few months later, in April 2022, he sold it for $32 million.
The 1954 construction of the five-bedroom, 5,056 square foot house on a half acre of coastline. Although it has had numerous renovations throughout the years, Wynn added some of his own modifications, particularly in the kitchen and baths.
The house includes luxury including a pool, a home theater, and an outside area reminiscent of a resort. A boatlift and a lengthy boat dock are also present.
The mansion was listed by Ethan Peskowitz and Fred Bernstein of 
Westside Estate Agency Inc. 
Fred works for Westside Estate Agency Inc. as a real estate agent. 13 years had passed since Fred started working in real estate.
Fred is an authority on single-family homes.
For 26 of Fred's trades, we have data. The buyer is the side of the transaction that this real estate agent most frequently represents (73 percent of the time), but they have also represented the selling in 9 deals.
– Up to $88,300,000 has been spent by Fred selling residences. They have listings that have    sold in as little as 0 days, demonstrating this real estate agent's expertise in quick house sales.
– Fred is an elite real estate broker.
– This real estate agent is having a great year selling properties, as seen by the fact that their transaction history indicates a 100% increase in sales from the previous year.
14 transactions by Fred were completed in Los Angeles. The fact that this agent has sold 4 more properties than the neighborhood average makes them closer according to HomeLight. Since Fred specializes in luxury properties, their listings typically sell for 14.0 times the local average.
Moving forward..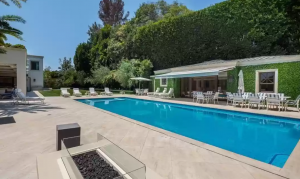 Let me review all the details of the mansion again for you to keep in mind.
A magnificent multigenerational estate designed by a master who pushes the boundaries of luxury. In the most prestigious area of Beverly Hills, down a private lane, is where you'll find this incredibly exclusive and scarce approximately 3-acre home. The house was built with the most excellent taste, showing expensive, luxurious materials, and boasting breathtaking vistas and light throughout. 
The main residence features a grand double height entry hall, generously large dining room, office/study, a family room with bar leading to the rear outdoor lanai and pool area, wine room, state of the art screening room, resort sized gym, massage room, primary suite with a second study as well as dual amenities, 4 en-suite family bedrooms, a guest house with a full kitchen, 3 staff bedrooms with a staff kitchen, 2 additional staff rooms with a kitchenette, and the exceptional living room which is one of the greatest rooms in Los Angeles. Large level lawns, an enormous pool, a pool house with a kitchen, and a championship tennis court with a tennis house are all features of the grounds. Every imaginable convenience is included on this magnificent acreage. perfection at its best.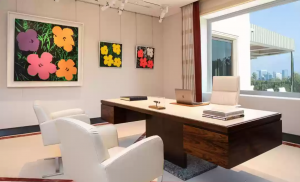 If you want to invest in this mansion, now is the time to do it. The market is still strong, and there are many houses available for sale. You can find your dream home by looking online or calling a real estate agent. If you're interested in purchasing a property, make sure to get pre-approved by your lender. This will help you determine how much money you need to invest and avoid any delays in the process.The market is still stable and prices are still low. You can also invest in a property that's in a good location. If you're not sure what you want, you can hire a real estate agent to help you find the perfect home. 
Buying a home is an important decision that you will never regret. We understand that and want to help you make the best decision for your needs. That is why we offer our services as a home buying advisor. We can provide you with information on different types of homes and help you find the right one for you. We can also help you negotiate prices and terms, and connect you with local professionals who can help with the entire process. So if you are interested in buying a home, we are here to help.
We hope that our blog has helped you find a home.We have spent a lot of time and effort creating it, and we want you to be able to find the perfect one.We would also love to hear your feedback, so please leave a comment below or on the blog. We want to make sure that you have the best experience possible when looking for a new place to live, and we'll continue to offer quality blogs in the future. 
That's it for this blog TTP Member, remember to subscribe to our channel and if you feel like we've delivered value please share this blog with ONE person. That's right just one person as a token of your appreciation for the hard work we put into making content that educates and helps you on your mission of building your own fortune. Remember you can read blog after blog, but it isn't until you actually take action that you'll start to see results. See you soon!
---