Daniel Starr Founder & Owner of GameMine Flips Santa Barbara mansion for $25M
The internet entrepreneur, with a taste for buying and selling real estate, has flipped the Santa Barbara mansion he bought a little more than a year ago. The real estate agent sold this home for nearly double the price he paid because of the mansion's prime location and expansive frontage on the Pacific Ocean. The video game streaming service, GameMine, 41 year old founder, Daniel Starr, decided to offload the property after realizing it may have been too big for a single person. The owner, then, received $25 million for an estate he purchased back in 2021 for $13.5 million. 
For today's blog, exclusive to our TTP members, we will be talking more about the mansion and the person who just sold it for about twice the price. Isn't that amazing? So without further adieu, let's get into the blog.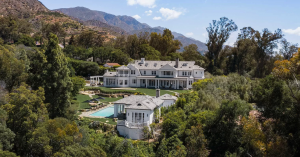 But first, just who is this Daniel Starr and his company called GameMine? Well, if you haven't heard about any of them, then it is completely understandable. GameMine offers a catalog of 400 mobile games for a subscription fee. Even though not many have heard about them, this LA company has accomplished something other companies are unable to do: reached profitability in 1 year. Yes, the company is especially making a profit, in 2018 they were able to raise $20 million 1 year after their launching. Though a lot of things have changed, the subscription model has helped the company become more stable and predictable. They know their income ahead of time with this model, which is different from advertising. After Starr sold their previous company, the acquiring party didn't want the tech that would later become GameMine. This left them with seven years of technology to use, which allowed them to create GameMine and jumpstart it with relative ease. Their collective experience dealing with carriers was a huge advantage for them. 
And as mentioned, the company is based on a subscription model. GameMine is a subscription service that has an extensive library at a flat monthly rate. This can be seen as a subscription-based service, where you have monthly access to the library, which would otherwise cost upwards of $4.99 when bought on its own. The usual problem is that downloading individual games takes up your smartphone's stage space. However, in GameMine has plenty of games but takes up relatively little digital storage space nonetheless when streamed online. The good news is that GameMine users are free to both stream and download games as they like. GameMine is the best gaming service because it has such a huge selection. With its library of games, a GameMine subscription is a great deal. Currently, many adults in the United States are gamers. Thus, GameMine has created a mobile gaming app to make it easier for people to game whenever they want.
GameMine had a very successful month in May 2017. It raised $20 million in funding in order to expand internationally and it has deals with brands to create games, as well as distribution agreements with major carriers like Vodacom, Orange, and Telefonica. In 2017, GameMine spent the year building up its library of games and secured several new distribution agreements with mobile carriers across Europe and Africa. The company also expanded its partnerships in Europe and Africa. CEO Daniel Starr said," We're quickly becoming not only a top provider of games but unlocking better value for our customers." As an app developer, GameMine offers games that include Nickelodeon characters such as SpongeBob SquarePants and the Teenage Mutant Ninja Turtles.
By partnering with them, GameMine successfully grew its subscriber base, which pushed them into profitability. GameMine is a multinational company with offices worldwide. It develops, licenses, and acquires mobile games, which they offer to consumers in more than 135 countries. Founded by Daniel Starr and Flaviu Rus, the company has expanded its portfolio through 2017 by adding millions of installs and over 300 games.
In 2017, along with the $20 million funding, GameMine inked its first big deal with a global carrier. The company has partnered with the South Africa mobile carrier Vodacom Group to bring GameMine's subscription-based mobile games to the South African market. The GameMine app was distributed to Vodacom subscribers for free for a promotional trial period of 175 days. "GameMine recognizes the distinct value and importance of South Africa's thriving mobile carrier market as an appropriate demographic region for our company's product, as well as an early trend indicator for the African continent's entire mobile industry," says CEO Daniel Starr.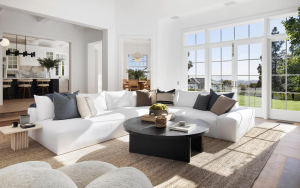 The partnership is a validation that GameMine can sell subscriptions to wireless carriers. Instead of relying on advertising revenue, GameMine generates income by going through Vodacom and upselling to existing customers. This partnership will also significantly boost GameMine's global subscriber base and exposure in international mobile carrier markets while providing Vodacom's South African iPhone and Android users with access to GameMine's best-in-class mobile games, all of which are being provided in a fully unlocked and ad-free manner.
The company's first big deal was this partnership six months after Daniel Star had launched the company. The serial entrepreneur has worked at mobile billing companies for the last decade. Starr's last business, Principal Media, was a billing service for international mobile billing.
That company was sold to an investment firm for roughly $40 million. With the traditional games sector in decline, it was time to take action. Starr realized that by analyzing player behavior and observing the friction points in games, he could identify the future of the gaming industry. With that, he focused on coming up with new ways of playing video games and bringing them to market quickly.
Unlike other companies, GameMine charges through the mobile carriers' billing platform rather than charging a gamer during gameplay. And rather than relying on a blockbuster model or the traditional tentpole approach that content companies from game studios to Hollywood studios to record labels have used almost since their inception, GameMine takes more of a "Netflix" approach. Their customers or users are buying a rotating cast of titles that update regularly, are unlocked, and are ad-free, they are not restricted to buying only one game. "It's not, 'Is steak selling the best, or is chicken selling the best?' We're trying to get more people through the buffet," says Starr.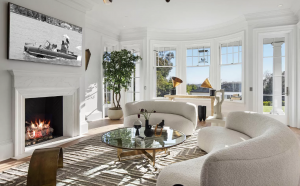 After providing billing and financial reports for mobile carriers, Starr reached out to those companies and pitched them his mobile game applications. "The mobile operators – they want to disintermediate you more than anything you can imagine," says Starr of the platforms and applications that have been eating into the carriers' profits. "They're frustrated that they created networks and these other companies reap the benefits of their service."
GameMine has contracted deals with carriers, increasing the carrier's earnings by 5-25%. This comes at a cost of giving up 5-25% of their sales profits. Thus, every phone that a carrier ships in the markets within which the company operates will come equipped with GameMine already downloaded. The company's approach was compelling enough to gain $20 million investment from the Los Angeles-based investment firm Palisades Venture Capital.
Now before we get into the part where the mansion was sold for about twice its price, let's go back to the time when he just bought it. Just last year, after selling his $13.8 million Beverly Hills project to music superstar Rihanna, the tech entrepreneur Daniel Starr has turned his attention to Montecito, where he bolstered his growing U.S. and European real estate portfolio with the $13.3 million purchase of a sublime Montecito estate. During the same year, the game developer also owned two Malibu estates in Point Dume and along Pacific Coast Highway worth $8.1 million and $5.1 million, respectively. So what did he do after selling his property? He bought another one.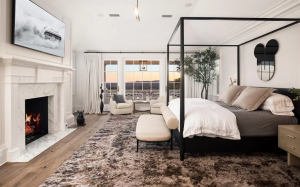 Located within star-studded Montecito, 851 Buena Vista Drive is a completely reimagined Georgian-style masterpiece, offering spectacular amenities, ultra-high-end finishes, and exquisite design elements on over two picturesque acres. Founder and Owner of GameMine, Daniel Starr, purchased the home in December 2020. He was represented by Eric Haskell who has worked tirelessly over the course of the past six months to reimagine the estate. He supplied 851 Buena Vista Drive with a total facelift, culminating in a contemporary, clean, and ultra-sophisticated final product where every detail has been carefully curated and exquisitely executed.
Daniel Starr was attracted to this property because of its scenic views but mainly because of its location wherein it's a mere five minutes from popular restaurants, top schools, and pristine beaches. No wonder Gwyneth Paltrow and Oprah Winfrey also live nearby. Aside from the amazing amenities such as a pool, a court, and a theater. To him, the estate shone as a well-built opportunity with endless potential. He has been occupying the home as it has been remodeled, planning on staying until someone gives him an offer he can't refuse. But before the meeting between Daniel Starr and Eric Haskell, the mansion was originally listed for $13.5 million, and it was sold previously to Dragoneer investor Mark Stad in September 2020 for $12.2 million. However, it was reported that Stad never moved into the property.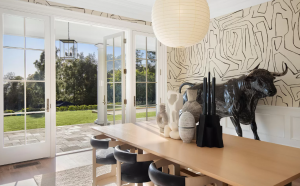 The property is located on a secluded street and features 12,000 square feet of living space. It was designed by architect, Don Nulty, in 2008. There are 5 bedrooms, designer lighting, and hardwood flooring. Inside, there are soaring ceilings, abundant windows that create sun-soaked rooms, and walnut floors that glisten. There is also a luxurious living room with French doors to the outside garden, as well as a modern fireplace, and beautiful cabinetry. The kitchen has an eye-catching butler's pantry, marble countertops, and high-end appliances. A spacious dining nook where you can enjoy breakfast with a view of the grounds. The formal room has beautiful wallpaper, French doors, and wainscoting. And another sitting room has a curved bay window with open shelving and a fireplace.
And if you think that's all, then you're completely wrong. The stone patio in this home features a fireplace, a stone pathway that leads to the pool area, which feels like a resort with 65-foot long pools, an expansive pool house with its own bedroom and bathroom, surrounding lawns, and ocean views. There are additional places in the home for people to dine, entertain, or relax. Landscaped trails wind through rock formations and mature olive trees create lushness and provide sports court opportunities. The home is just bursting with amazing amenities, including a gym, game room, sunroom, a wet bar that is complete with a built-in beer tap and attached walk-in wine cellar, craft room, office/library, ten-seat theater, and a guest home. With plenty of space for entertainment and work or study, it has everything you need. As they said, the house is for high-end buyers who want to experience the full Montecito Experience. The house offers views of pure magic in the new world.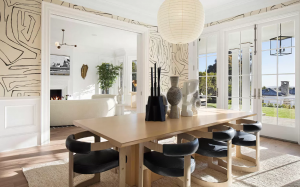 So why did the founder and creator of GameMine just simply sell this beautiful mansion? Just over a year after buying it, Daniel Starr sold the roughly 15,000 square foot Santa Barbara estate because it's too big for a single guy. He has flipped the mansion for $25 million which is near twice the $13.25 million he paid for. 
The buyer is a limited liability company that is associated with a real estate investor, Reggie Delponte. However, Mr. Delponte declined to comment on the purchase. Daniel Starr said he struggled with whether to sell the house, taking it on and off the market starting in September 2021. But eventually, he chose to sell the house, explaining that "while he loved it, it was too big for one person."
And that's not the only home he successfully sold. The tech developer just recently sold a Malibu mansion for a tick under $15 million less than a year and a half after buying the property for $5 million. "At the beginning of the technology, when all travel shut down, I wanted to create something that brought the travel experience to California," Mr. Starr said in an email. "I love traveling to Santorini. I love the aesthetic and architecture there and I hadn't seen something like that done in Malibu. I set out to design something magical, the way Greece feels in the summertime." The home is located in Central Malibu at 27405 North Pacific Coast Highway. This house was purchased by David Starr in August 2020 and he wanted to make it into a "Santorini-inspired masterpiece." It blends California's casual elegance and Greek-resort luxury with its Greek-isles rectangular design and an all-white exterior. The rebuilt mansion is 12,500 square feet with 7 bedrooms and 11 bathrooms. There are many features including a great room with 30-foot ceilings, wide-plank wood flooring, a chef's kitchen with Caesarstone quartz countertops, an office, a library, a home theater, and a game room. The primary bedroom suite has ocean views, a fireplace, and a walk-in closet. Outside the property, you'll find beautiful landscaping with mature fruit and olive trees, walking paths, a pool, a spa, and a lounge area, as well as fire pits and a volleyball court. There's also a guest house and a four-car garage.
The buyer of the property was undisclosed. However, according to listings sites, the sale closed last year on December 29 for 14.99 million dollars. Starr purchased the mansion, which was constructed in 1992, in August 2020 for $5.15 million through an LLC called Raptor Holdings. And the seller was a trust tied to an address in Coral Gables, in greater Miami.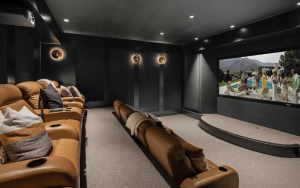 Though Daniel Starr founded Game Mine in 2017, today he's more focused on his humanitarian work and is currently focused on Ukraine. A few weeks ago, he took a private jet filled with supplies for Ukraine to Romania, where GameMine has some of its employees. The Montecito deal is the latest in a string of significant real-estate transactions by Mr. Starr, who has bought and sold homes in West Hollywood, Malibu, and Santa Monica in recent years. And as mentioned before, he also sold a Beverly Hills property to the singer Rihanna last year. Daniel Starr talks about his passion for real estate and design. When he moved to Los Angeles, he would drive past Beverly Hills Flats, admiring houses and contemplating the surrounding mountain ranges.
There you have our TTP blog for today. Don't forget to subscribe to our channel, click the notification bell, and like this blog. If you think that we have delivered value please share this blog with one person. Just one share is enough for us, for you to show your appreciation for the commitment and hard work we all put together in creating this blog that teaches and helps you on your mission of building your own fortune. And you don't know that one share could go a long way. And keep in mind that no matter how many times you're going to watch this blog, you won't see any results unless you take action. Good bye and see you at the next one!
---