Debbie Reynolds' Family Retreat is now worth $2.85M
"Have you ever wanted to buy a house ?" What do you think? Is it a question worth asking? How about "Should I buy a house?" or "Can I afford to buy a house?" If you're questioning yourself, then you should definitely read this blog because it talks about 'Debbie Reynolds' Family Retreat is now worth $2.85M! Of course it's not too late yet to purchase your own beautiful house and make your dream come true.
There's a lot of questions that our friend is likely wondering. Buying a house can be a very exciting and daunting process. We want to make sure that you have all the information you need to make an informed decision. We can help you find the perfect house for your needs and budget. We also have years of experience in the real estate industry, so we can provide you with sound advice. 
Luckily for you, TTP Member, This is a blog that discusses the celebrity and his home. We've created a blog that will show you some of the features of the homes we've found.  In addition, we'll provide you with an answer to any questions you may have. So if you're looking to buy a home, please read our blog and let us know if there's anything we can do to help. Our team of experts know the ins and outs of the housing market and can guide you to the best option for your needs. We can provide you with a variety of information and resources so that you can make an informed decision.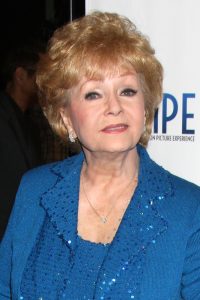 But before diving in, let's first know who Debbie Reynolds is.
 As one of the era's most well-liked actresses, Debbie Reynolds went on to develop a successful cinematic career. She gained fame in Singin' in the Rain (1952), one of the many musicals she appeared in throughout the 1950s, giving a powerful performance with Gene Kelly and Donald O'Connor. With her leading part in the musical The Unsinkable Molly Brown, for which she was nominated for an Academy Award, Reynolds gained the respect of her contemporaries in the decade that followed. She performed on stage, in films, on television, and in musical productions for more than 40 more years.
Prior to being found by a Warner Bros. film scout, Reynolds competed in beauty pageants. She made her film debut in 1948's June Bride with a small role before playing a more prominent part in the musical The Daughter of Rosie O'Grady (1950).
Later that year, after signing a contract with MGM, she gave Three Little Words, in which she played vocalist Helen Kane from the 1920s, a showcase for her talent for mimicry. Reynolds appeared in the movie with Red Skelton, a comedian, and dance legend Fred Astaire, whom she would later praise for being incredibly kind and generous with his dance instruction.
With the melancholy ballad "Tammy" from the well-liked love story Tammy and the Bachelor, in which she co-starred with Leslie Nielsen, Reynolds achieved No. 1 status on the pop charts in 1957. The title role was first portrayed by Sandra Dee and subsequently Debbie Watson in the Tammy series' numerous sequels during the 1960s.
Early in the 1960s, the actress starred in comic films more frequently, including The Rat Race, in which she shared the romantic lead role with Tony Curtis, and The Pleasure of His Company, in which she reconnected with Fred Astaire, who played her affluent father. The Second Time Around (1961) and How the West Was Won (1962), two westerns, were also included. They featured a star-studded ensemble that included Gregory Peck, Henry Fonda, Carolyn Jones, and Eli Wallach, and lasted for about three hours each.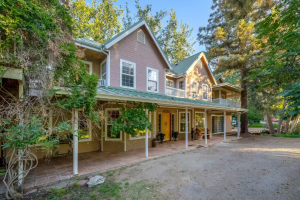 The titular role in The Unsinkable Molly Brown, for which Reynolds was nominated for an Academy Award, helped her garner even more praise in 1964. The acclaimed outspoken socialite and Titanic survivor was the subject of the successful musical biography. The Singing Nun from 1966 and Divorce American Style from 1967 were the following films to include Reynolds, who was then teamed with Curtis in Goodbye Charlie (1964). The second film was a satire written by Norman Lear and Robert Kaufman, and it co-starred Dick Van Dyke.
After appearing in the campy film What's the Matter With Helen? and the brief-lived television sitcom The Debbie Reynolds Show (1969), With the exception of providing the voice for Charlotte's Web, the 1973 animated picture in which she voiced the titular role, Reynolds did not appear in any movies for a significant amount of time after (1971). Instead, she decided to pursue acting, spending the ensuing years appearing in nightclubs in Las Vegas and on Broadway, where she was nominated for a Tony Award for the 1973 revival of Irene. She also appeared in the live musical revue Debbie at the Minskoff Theatre in 1976.
Reynolds returned to Broadway where she succeeded Lauren Bacall in the lead role of the musical adaptation of Woman of the Year after appearing as a guest on TV shows like Alice, The Love Boat, and Hotel (1983). Reynolds started touring the country in 1989 with a theater rendition of The Unsinkable Molly Brown.
Moving on..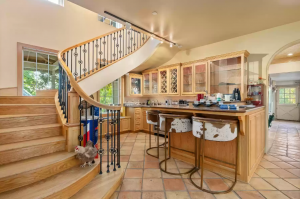 The current price of Debbie Reynolds' family retreat is $2.85 million
Debbie Reynolds and her family used to go to Creston, California when the hustle and bustle of Hollywood became too much. The area is located north of Los Angeles. where they maintain an opulent compound.
The 44-acre property was bought by the family in 1990 for $220,000, which included son Todd Fisher and daughter Carrie Fisher. The following year, they erected a main residence that was 7,800 square feet.
Since 2015, the seven-bedroom, 7.5-bathroom property has been listed and unlisted several times, with prices ranging from $5.8 million to its current asking price of $2.85 million.
The cost of the furnishings, artwork, and Hollywood memorabilia is not included in the sale price, however much of it is nonnegotiable. Within these walls are some incredibly valuable treasures.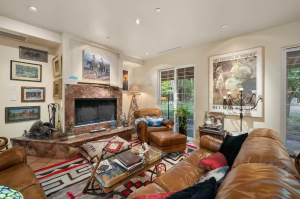 Reynolds appeared in several Western films, such as "How the West Was Won" and "The Second Time Around," which may have served as the basis for the plot's Western theme.
The hideaway has Western-style furniture and Southwestern tile. It also has knotty pine paneling.
Wrought-iron stars that resemble sheriff's badges decorate the railing of the stairway. In the nearby pub, cowhide is used to cover the stools.
Many of the family's famous pals have been spotted hanging out at the gabled main residence. Visitors could pick from among Reynolds' collection of 5,000 great films to watch in the luxurious screening room.
Additionally, visitors would congregate around a grand piano that had once been in use at Reynolds' Las Vegas casino of the same name.
The library and the pool room were other well-liked gathering spots.
A charming breakfast booth and stainless steel equipment can be found in the kitchen.
In a fully furnished and mirror-lined gym, visitors could burn off their meals.
Upstairs, the enormous principal suite is located. It features a fireplace, a private terrace, and a wide bathroom.
A party-sized deck with a resistance pool lies outside, right off the main house, and it is protected from the sun by majestic trees and sycamores.
The property also has a barn, a windmill, and two other buildings with an office and a recording studio.
A lake and natural spring are located on the property.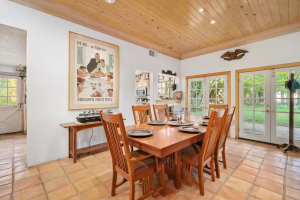 This sale was represented by Ian Chandler of Home & Ranch Sotheby's International Realty.
Let's meet Ian Chandler
Real estate transactions involve some of, if not the most important decisions people make in their lifetime. The financial implications are huge, the emotional connections plentiful, and the effect on families and communities manifold. That's why the bare minimum just won't cut it, and why his standards reflect the importance of the real estate transactions his clients rely on him to facilitate; because he had seen firsthand the difference it can make.
He assures that you will have a memorable time. He does this by concentrating on the desires and requirements of his clientele and customizing his system for each distinct circumstance. With the intention of influencing the narrative rather than reacting to it, he placed a strong emphasis on communication and preventative action. The days of generic, static ads waiting to be found are long gone, and his marketing plans and tactics constantly adjust to new information. He does this by utilizing the most recent technology and market statistics. In addition, he makes it a point to guide his clients through the purchasing or selling process using a method that is founded on educating and informing.
This gives both buyers and sellers the assurance that they have all the information necessary to decide in their best interests. Therefore, you can feel secure knowing that you're working with a professional who goes above and beyond for his clients, because why would you expect anything less? Whether you're looking to buy a starter home, sell a luxury property, or add to your real estate portfolio, you can rest easy knowing that.
Moving forward..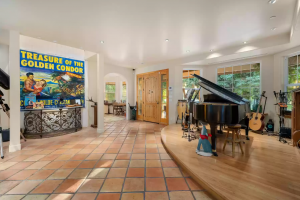 Let me review again the details of the house for you to keep in mind. 
This 44-acre Creston ranch in the center of SLO county, tucked away in its own secluded valley, has an unmatched history and promise. Hollywood royalty Debbie Reynolds and her son Todd Fisher, Carrie Fisher's brother, owned the family compound for the past three decades. It served as a peaceful refuge for the industry's elite and the location of countless meetings and sing-alongs. The main house, which is 7,800 square feet, is gracious in size and scale and has handcrafted tile and woodwork, high ceilings, and attention to every detail. It also has a private screening room where the family loved watching a collection of 5,000 Hollywood classics together.
The living area of the house is spacious and airy, and it welcomes guests with a showcase grand piano once played by legendary crooners at Reynolds' showroom in Las Vegas. 17, 000 square feet of additional storage are provided by two barns, which also house a sound studio, an office, and a recording studio. Native deer flock to the property in hordes, and live oaks dot the hillsides. This property offers a chance for any admirer of Hollywood's elite or a new owner interested in a self-sustaining property with a variety of growing and ranching opportunities thanks to its barn, lake, and natural spring as well as the accompanying water rights, geothermal heat, and solar power. In addition to being close to downtown Paso Robles, San Luis Obispo, and the stunning and undeveloped Central Coast beaches, Creston is located in the center of SLO County. By automobile, it takes less than three hours to go to downtown LA or SF. Come take a look at this legacy estate and make it your own.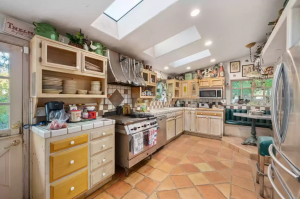 If you want to invest in this house, now is the time to do it. The market is still strong, and there are many houses available for sale. You can find your dream home by looking online or calling a real estate agent. If you're interested in purchasing a property, make sure to get pre-approved by your lender. This will help you determine how much money you need to invest and avoid any delays in the process.The market is still stable and prices are still low. You can also invest in a property that's in a good location. If you're not sure what you want, you can hire a real estate agent to help you find the perfect home. 
Buying a home is an important decision that you will never regret. We understand that and  want to help you make the best decision for your needs. That is why we offer our services as a home buying advisor. We can provide you with information on different types of homes and help you find the right one for you. We can also help you negotiate prices and terms, and connect you with local professionals who can help with the entire process. So if you are interested in buying a home, we are here to help.
We hope that our blog has helped you find a home. We have spent a lot of time and effort creating it, and we want you to be able to find the perfect one. We would also love to hear your feedback, so please leave a comment below or on the blog. We want to make sure that you have the best experience possible when looking for a new place to live, and we'll continue to offer quality blogs in the future. 
That's it for this blog TTP Member, remember to subscribe to our channel and if you feel like we've delivered value please share this blog with ONE person. That's right just one person as a token of your appreciation for the hard work we put into making content that educates and helps you on your mission of building your own fortune. Remember you can read blog after blog, but it isn't until you actually take action that you'll start to see results. See you soon!
---