Drake's YOLO Compound in Hidden Hills Total Sales
IMAGE HERE
People would have laughed at you if you had told them a decade ago that Drake has a YOLO compound! The internet has made it easier than ever to know just about anything you want. So with all this content and information available, how did you know which ones to learn from and which ones actually work?
Luckily for you, TTP Member, for today's blog we will be talking about Drake's YOLO compound located in Hidden Hills. Did you know the total sales of it? Let's find out! Remember, that while the first step is completing any of these amazing courses, the second and possibly more important step is taking action even if it's imperfect action.
Drake just completed the sale of his third and last house in Hidden Hills. The rapper recently unloaded the compound's main treasure for $12 million, a few months after selling two ranches to Rams quarterback Matthew Stafford.
The "Yolo Estate," which is by far the most spectacular of the three mansions, is what the hip-hop singer reserved for last. Ten years ago, he paid $7.7 million for the Tudor-style home and turned it into a full-fledged party compound with a mechanical bull, sand volleyball court, bespoke swimming pool, 80-foot rock waterslide, and hidden grotto with TVs and a bar.
Additionally, the house has a lot to offer. The two-story establishment, which is accessible through a stone bridge, is furnished with unique chandeliers, rock fireplaces, and amenities including a bar, wine cellar, tasting room, recording studio, and theater.
There are also nine baths and seven other bedrooms, including a master suite with 2,000 square feet that is concealed by a bookshelf. A tennis court, entertainer's patio, sun deck, and equestrian amenities like a stable and riding ring are all part of the three landscaped acres of grounds.
The listing was owned by Branden and Rayni Williams of the Beverly Hills Estates. The buyer, who shall not be named, was represented by Lisa Moriarty of Rodeo Realty.
Since 2010, Drake, whose real name is Aubrey Drake Graham, has released seven studio albums, the most recent of which, "Honestly, Nevermind," was unexpectedly released this month. He founded the Toronto record label OVO Sound in 2012 and has sold more than 170 million records while winning four Grammy Awards.
After relocating to Beverly Crest earlier this year, he sold the three houses and spent $75 million on English singer-songwriter Robbie Williams' 20,000 square foot home on 20 acres.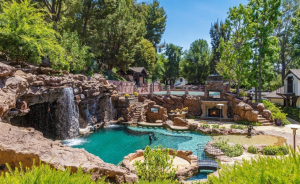 Three houses in the upscale community of Hidden Hills, California, have been successfully sold by Drake. The rapper's enormous YOLO estate, which was called after the proverb "You only live once," was sold as the last transaction. He received $12 million for the property, bringing his total proceeds from the sale of the three houses to a staggering $23 million.
We questioned real estate professionals if he could fetch the $22.2 million asking price when his collection of houses went on the market in March. They anticipated that he would receive at least that much. They were accurate, as it turned out.
Since then, Drake has relocated to a Beverly Hills compound that he allegedly purchased from musician friend Robbie Williams. He also has a megamansion in Toronto that was specially built.
Let's examine what transpired in Southern California.
Drake bought two of the nearby homes throughout the years. The YOLO Estate and these properties were advertised in March. They could be bought either separately or together.
The two adjacent residences were purchased by Los Angeles Rams quarterback Matthew Stafford for $11 million, which was $3.6 million more than the asking price. The YOLO Estate would continue to be for sale.
Now the proud owner of two ranch-style houses, Stafford. One is a 1.6-acre property with five newly remodeled bedrooms.
The house is 3,645 square feet in size and has hardwood flooring, fireplaces, bright living areas, and high ceilings. The heated pool, lounge, and pizza oven are all part of the beautifully planted backyard.
An 800-square-foot guesthouse and pool house are included with the property. The house sold for $5 million after being listed for $4.5 million.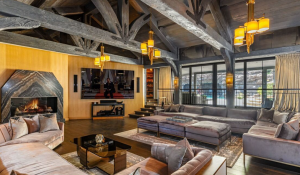 The 2,500 square foot adjacent property has a similar aesthetic. Offering "rustic charm," it is situated on 2 peaceful acres that are dotted with old-growth California pepper, pomegranate, sycamore, pine, and sycamore trees.
The three-bedroom house was purchased by Drake in 2018 for $4.5 million. Stafford purchased it from him for $6 million after he offered it in March for a considerably cheaper price of $2.9 million.
As we have said earlier, Drake sold the main residence of his three-house "YOLO Estate" in Hidden Hills for $12 million after putting it up for sale earlier this year.
According to TMZ, the largest house on the estate has been purchased by an unidentified buyer for $12 million, which is less than its initial $14.8 million asking price. The lavish 12,500 square foot residence, in addition to the required recording studio, has six fireplaces, a wine cellar, and a 25-seat theater. Not to mention the numerous tennis, basketball, and volleyball facilities as well as the expansive pool area with a spa and swim-up bar.
Los Angeles Rams quarterback Matthew Stafford paid $11 million for the other two residences on the estate in April. When the entire compound was put up for sale in March, among the interested parties were Caitlyn Jenner and Britney Spears. The buyer's identity may or may not be made public, but the announcement comes just after Drake made another significant real estate acquisition.
Architectural Digest revealed that Drizzy bought a $50 million house in Beverly Crest, Los Angeles, back in March. His lavish 50,000 square foot Toronto estate, which he has dubbed "The Embassy," clearly dwarfs the 20,000 square foot residence. Drake collaborated with Canadian architect and interior designer Ferris Rafauli on the creation of the mansion, helping to realize Drake's vision for the building.
Honest, Nevermind, Drake's seventh studio album, was a pleasant surprise for his audience earlier this month. The album has already topped the Billboard 200 album list despite its abrupt transition to a sound that is more dance-oriented.
We all know about Drake's YOLO compound and its total sale, let us move on in knowing Drake more!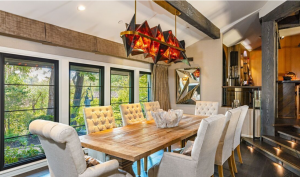 Drake: Who Is He?
In the teen drama Degrassi: The Next Generation, where he played the wheelchair-bound character Jimmy Brooks for seven years, Drake initially gained notoriety. He signed a deal with Lil Wayne's company Young Money Entertainment after leaving the program, and soon after that, he rose to become one of the biggest rappers on the planet. He is frequently in the news, whether it be for dating Rihanna or Jennifer Lopez, starting his own record company, OVO Sound, or serving as the global ambassador for the NBA's Toronto Raptors. It's not shocking that Jay Z referred to him as the hip-hop equivalent of Kobe Bryant.
Early Years
Drake was born Aubrey Drake Graham on October 24, 1986, in Toronto, Canada, and has always been surrounded by music. Dennis Graham, his father, played drums for the late rock and roll icon Jerry Lee Lewis. Sly and the Family Stone's bassist was an uncle named Larry Graham. Drake claims that Sandi Graham, his mother, comes from a "highly musical" family and that his grandmother once looked after Aretha Franklin. Drake hails from a diverse and distinctive racial and religious background. His mother is a white Canadian Jew, while his father is an African American Catholic. Drake says of his own identity: "At the end of the day, I consider myself a Black man because I'm more ingrained in Black culture than anyone else. It's kind of a cool twist to be Jewish. It distinguishes me.
Drake was raised by his mother in Forest Hill, a wealthy and predominantly Jewish area of Toronto, after his parents split when he was five years old. He went to a Jewish day school, celebrated his Bar Mitzvah at the age of 13, and kept the Jewish High Holy Days with his mother. Drake remembers that his mother "always made Hanukkah exciting." When I was younger, she used to prepare latkes and give interesting things. Drake claims that despite coming from a Jewish family, attending the largely white Forest Hill Collegiate Institute made him feel alone. Although he stated that "being different from everyone else just made me a lot stronger," he claimed that "nobody knew what it was like to be Black and Jewish."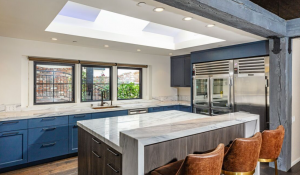 The following generation of "Degrassi"
One of Drake's classmates at Forest Hill was responsible for getting him his start in the entertainment business. Drake later recalled, "There was a boy in my class whose father was an agent. His dad would say, 'If there's someone in the class that makes you laugh, have them audition for me. He became my agent after the audition.
Drake was raised by his mother in Forest Hill, a wealthy and predominantly Jewish area of Toronto, after his parents split when he was five years old. He went to a Jewish day school, celebrated his Bar Mitzvah at the age of 13, and kept the Jewish High Holy Days with his mother. Drake remembers that his mother "always made Hanukkah exciting." When I was younger, she used to prepare latkes and give interesting things. Drake claims that despite coming from a Jewish family, attending the largely white Forest Hill Collegiate Institute made him feel alone. Although he stated that "being different from everyone else just made me a lot stronger," he claimed that "nobody knew what it was like to be Black and Jewish."
When the cast of Degrassi was recast in 2008, Drake's role was dropped. Drake was about to start looking for a day job because he had no reliable source of income and was still making just modest amounts of money as a musician. In his own words, "I was accepting the possibility that I could have to work at a restaurant or anything simply to keep things running." However, early in 2008, he got a call from Lil Wayne unexpectedly asking him to take a trip to Houston that evening to join his Carter III tour.
In February 2009, Drake's third mixtape, So Far Gone, was released. This came after he went on tour and collaborated with Lil Wayne on several songs. It contained the catchy track "Best I Ever Had," which reached at No. 2 on the Billboard Hot 100 singles chart. Wayne and Trey Songz's collaboration "Successful," which went gold, was included in Rolling Stone's list of the "25 Best Songs of 2009." Since then, Drake's constant stream of infectious hip-hop songs with R&B influences has dominated radio airwaves.
Following a bidding battle for his services, Drake signed a record deal with Lil Wayne's Young Money Entertainment in the middle of 2009. He had a rocky beginning when, in July of that same year, while on the America's Most Wanted Tour, he fell to the ground and tore his anterior cruciate ligament, necessitating surgery. But after that, it would only go upward from there.
Grammy Awards and "Thank Me Later"
Drake's first complete studio album, Thank Me Later, which was released on June 15, 2010, debuted at No. 1 on both the American and Canadian album charts and was awarded platinum certification. His prior career as a teenage soap star and middle-class Jewish upbringing looked at odds with his new identity as the arrogant prince of hip-hop ("Last name ever, first name greatest," he boasts on "Forever").
Drake nevertheless made an effort to combine these contrasting phases of his life into a single character. He wore a diamond-encrusted Chai on the cover of Vibe magazine in December 2009 as a tribute to his Jewish heritage in hip-hop fashion. Additionally, he raps: "Who's Drake? Where is Jimmy in a wheelchair? The album featured contributions from Jay Z and Kanye West, therefore "rap royalty" had to be the response to the question "who is Drake?"
Take Care, his second studio album, was released in November 2011 and featured the songs "Headlines," "Make Me Proud," and "The Motto." The album was widely praised and received numerous awards, including the 2013 Grammy for best rap album. Drake, the melancholy hustler with a conscience, is back drunk-dialing past girlfriends and lamenting the ones who got away, as Greg Kot's review in the Chicago Tribune aptly put it: "Drake, the melancholy hustler with a conscience, is back lamenting the ones who got away."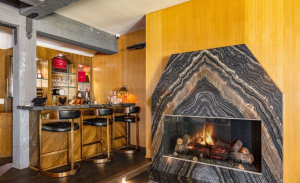 Chris Brown and Meek Mill fights
Drake's personal life experienced a few tough patches even as his profession was flourishing. His rivalry with fellow entertainer Chris Brown for the attention of singer Rihanna led to a violent outburst in a New York nightclub in the summer of 2012 that injured several bystanders. Drake and Brown both found themselves in legal trouble as a result of their behavior. Those who filed lawsuits against the performers included professional basketball player Tony Parker, a male model, and two ladies who were injured in the altercation. In a subsequent guest verse on Chief Keef's "I Don't Like" remix, Brown made reference to the incident ("One on one, what you scared, bruh?" he rapped).
Drake reached a settlement in an unrelated legal dispute about this time. With regard to Ericka Lee's contributions to the song "Marvin's Room," they came to an understanding. Lee filed a lawsuit against Drake in 2012, claiming co-writing credit for the song. Rappin 4-Tay and Jimmy Smith's estate also filed lawsuits against him. His career has also been dotted with conflicts with other musicians, but they haven't stopped it. The verbal conflict with Tyga was one thing, but Drake also got into a fight with rapper Meek Mill over the latter's claim that they had written a song together while utilizing a ghostwriter. In a single week in 2015, Drake produced "Back to Back" and "Charged Up," two singles that are specifically directed at Mill. A feud with Joe Budden also began in 2016, and internet speculations about Drake's relationships with Kanye West, Jay Z, and other celebrities have also surfaced.
Personal difficulties never seem to stop Drake for very long, as evidenced by "Views" and "Hotline Bling." His personal fight for achievement was expressed in the 2013 song "Started From the Bottom" from his critically praised 2013 album "Nothing Was the Same. In an interview with MTV News, he said, "I just wanted to make it known that I did work really hard to get here and it wasn't just a fluke and it wasn't easy by any means."
Drake followed up on two mixtapes he dropped in 2015, one of which featured Future, by releasing Views, his fourth studio album, in the spring of 2016. The album was an immediate hit, debuting at No. 1 and remaining there for 13 weeks that weren't consecutive. One of its popular tracks was the seductive "Hotline Bling," for which the performer won Grammy awards in early 2017 for best rap song and best rap/sung performance (and sparked countless memes due to its memorable blog inspired by the artist James Turrell). He criticized the Grammys for lumping him under the rap category after the program. The day after the awards, he claimed in an interview on Apple's Beats 1: "I'm a Black artist, and even though Hotline Bling isn't a rap song, I'm evidently a rapper. Despite receiving two prizes, I don't even want them.
Drake thinks that his unique path to hip-hop popularity will continue to be a strength rather than a liability as his rap career develops. We're basically going with the storybook theme since, as he has remarked, "this whole situation is unusual at this point."
When Drake took up the top prize at the 2017 Billboard Music Awards in May, the "fairytale vibe" persisted. He won 13 accolades, breaking Adele's record for the most victories by an artist in a calendar year, including top artist, top male artist, top Billboard 100 album, top Billboard 200 artist, and top hot 100 artist.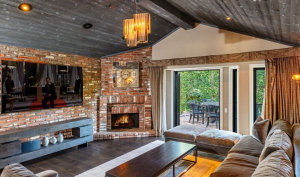 'Scorpion'
Drake released two singles, "Nice For What" and "I'm Upset," ahead of the release of his fifth studio album, Scorpion, in June after beginning the year with the two-song EP Scary Hours. Additionally, in reaction to rapper Pusha-claim T's that he was using a ghostwriter for his songs, he released the diss song "Duppy Freestyle."
Scorpion, which was released on June 29, did not let fans down. On "March 14," the artist confirmed the reports that he had given birth to a son, and on "Survival," he provided an explanation for why he had toned down his animosity for Pusha-T and Meek Mill. On the song "Don't Matter to Me," which was said to be Michael Jackson's previously unheard music, the album also featured contributions from Jay-Z and Future.
Over the course of its first 24 hours, Scorpion broke streaming records, according to the Associated Press, which counted 132 million streams on Spotify and 170 million on Apple Music. Drake became the first artist to surpass 1 billion streams in one week with his studio release as the pace picked up over the following few days.
Drake went on to win the 2019 Grammy for Best Rap Song for "God's Plan," which was featured on both Scorpion and Scary Hours. However, the controversy surrounding his being cut off during his acceptance speech, in which he downplayed the significance of winning at the Grammys, somewhat overshadowed the achievement.
Chris Brown and Drake worked together on the Top 5 single "No Guidance," burying the hatchet. The compilation album Care Package, which contains unheard tracks from earlier in the decade, followed by the EP The Best in the World Pack with the dual singles "Omertà" and "Money in the Grave."
Drake collaborated with Future to release "Life is Good" in January 2020 ahead of the anticipated release of a new album. A few weeks later, he debuted a video fusing the songs "When To Say When" and "Chicago Freestyle." On May 1, the Dark Lane Demo Tapes album, which featured Brown, Giveon, Young Thug, and Playboi Carti as guests, was released.
Cannabis business
Drake joined together with a well-known Canadian producer, Canopy Growth, to create and market herbal delights in Toronto through a new business named More Life Growth Co., it was reported in late 2019. The organization was characterized as being "focused around wellness, discovery, and general personal improvement with the intention of fostering relationships and shared experiences throughout the globe" in a news release.
Individual Life
Drake and artist Sophie Brussaux are parents to Adonis, who was born in October 2017.
Drake, one of the best rappers in contemporary pop music, is always changing how people perceive him.
Despite the fact that his public persona has occasionally been at the center of disputes over the years, his music has continued to soar up the pop charts at unheard-of rates. The majority of people still don't know some aspects about the national music artist, though. We've put up a collection of intriguing Drake facts to help you learn some new things about the musician.
Drake Is Not Really His First Name
Aubrey Drake Graham is the full name of Drake.
On October 24, 1986, Drake was born in Toronto, Ontario, Canada. His father is African-American, while his mother is Caucasian and Canadian.
How did Drake rise to fame?
Drake began his career in show business as an actor on Degrassi: The Next Generation, a spin-off of the Canadian television series. In fact, because of the success of his work in television, he didn't even intend to be a musician! All of this would alter in 2008 when he was fired from the program. His character Jimmy Brooks was removed from the show after seven seasons by the writers. Inquiring as to why? Navigate down.
Drake left school early to pursue a career in acting.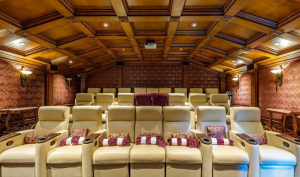 Drake dropped out of Toronto's Forest Hill Collegiate Institute before completing his degree program while being enrolled there. Even though he was only short one credit, he made the decision to drop out of high school and concentrate on his acting career.
Drake Hated Playing a Wheelchair-bound Character
Drake clashed with Degrassi's writers and producers, pleading with them to remove his wheelchair-bound role. He claimed that as a result, his rapper pals were labeling him "soft."
Drake ultimately informed the show's creators in a letter that he would not play Jimmy Brooks in season 6 unless the character's disability could be fixed so he no longer required a wheelchair. They couldn't have enjoyed that very much.
He Nearly Had to Give His Dreams Up
Drake was on the verge of taking a waiter job after being fired from Degrassi.
Fortunately, Lil Wayne called him soon after he quit acting because of the mixtapes he had delivered to Young Money Entertainment (which is owned by Lil Wayne).
Drake's track "Replacement Girl" actually made the artist so impressed that he immediately flew Drake to Houston to take part in his Carter III tour.
Drake is a seasoned ice hockey player because his native nation is well-known for the sport.
Basketball is Drake's preferred sport.
At NBA games, you can frequently spot Drake sitting courtside. Even though he is buddies with several players, including Lebron James, his favorite team is the Toronto Raptors.
Scorpio is Drake's sign of the Zodiac.
Being influenced by other musicians shouldn't come as a surprise to someone with as many hits as Drake. His current main influences, according to him, are Jay Z, Aaliyah, and Lil Wayne.
Drake is both a Jew and a Catholic.
Drake grew up Catholic but considers himself to be Jewish and had a Bar Mitzvah!
Drake now believes that his early education at a predominantly white and Christian school had an impact on him since it taught him to create his own identity by standing out from the crowd.
He and Rhianna have a complicated relationship.
During their brief relationship, Rhianna and Drake even co-wrote two songs, Take Care and "What's My Name." In the end, the couple would split and go their own ways, with Rihanna seeing Chris Brown.
Drake admitted that he was never truly "in love with Rhianna" in a conversation with Will Smith, despite declaring on social media that he still loved the singer. Ouch.
He has experienced legal issues.
Drake has actually been in difficulty due to his song "Marvin's Room," in addition to speculations that he got into legal trouble for a fight with Chris Brown in 2012.
The song was apparently written by his ex-girlfriend Erika Lee, but Drake failed to give her credit.
He Had Issues with the Grammys.
In 2017, Drake's smash song "Hotline Bling" will earn him two prizes. The singer afterwards claimed that he felt embarrassed by the accolades and criticized the Grammys for "shoehorning" him into a particular category.
Given that "Hotline Bling" isn't even a rap song, he believed that his inclusion in the rap category was only motivated by his color.
The Most Number One Rap Singles Are All by Drake
With 12 world records under his belt, Drake presently holds the record for the most number one rap singles.
He writes incredible songs.
Do you realize how many of Drake's songs he writes himself? Additionally, he has created a lot of songs for other musicians, including Rita Ora, Alicia Keys, and Jamie Foxx.
Drake is a business person.
It's crucial to recognize that Drake is so much more than just a musician. Drake is a businessman as well. He started the popular lifestyle blog October's Very Own (OVO)..
Drake Employs a Pseudonym
Drake uses the alias ChampagnePapi to produce music for his own record label, OVO Sound, when he is not creating his own music.
He desired a date with Nicki Minaj.
Drake stunned the audience in 2017 when he announced his love for Nicki Minaj, with whom he has been friends since 2010, at the Billboard Music Awards.
Despite many happy moments, the friendship was strained, and the couple never fully went public with their relationship. Drake continued to make an effort to capture Cardi B's attention.
He coined the phrase "YOLO"
The acronym YOLO first appeared in public culture in one of Drake's songs, "The Motto," hence Drake is given the credit for creating it. Remember that the next time you share a YOLO message on social media.
Drake's son was born to Sophie Brussaux on October 11, 2017. His name is Adonis, and he is currently Drake's lone child.
Drake is charged with grooming minors
Drake is frequently criticized for his public behavior as a well-known pop star. For instance, claims concerning the rapper associating with and grooming children started to surface in 2018, and as a result, a number of well-known celebrities distanced themselves from the musician. There have not yet been any trials or judgments.
He has received numerous honors.
Drake broke a world record in 2016 by receiving so many American Music Award nominations. Who did he beat? Michael Jackson alone had been in charge of the record since 1984.
Drake hasn't just marched all over Jackson; he also defeated Justin Bieber for the most Billboard Hot 100 entries in a single week. Drake had 20, while Bieber had 17.
Drake nearly used Kanye West's "Lift Yourself" beat.
Drake and Kanye's friendship appeared to have suffered during a trip to Wyoming to work on Kanye's album.
Kanye claimed Drake could utilize a new track he called "Lift Yourself," but after Drake left Wyoming, Kanye released a song including the beat. Kanye West and Drake have spat insults back and forth on MTV in the days since, yet they occasionally appear to get along while putting on charity concerts together. In addition, Kanye West himself directed Drake's music video for "The Best I Ever Had."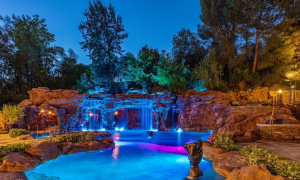 Here's some Drake's Personal Quotes 
[on

Rihanna

] I don't even know if I wrote a rap song in that whole nine months, because I wasn't a rapper anymore. I didn't believe in myself. I was someone else's property. I was a pawn. You know what she was doing to me? She was doing exactly what I've done to so many women throughout my life, which is show them quality time, then disappear. I was like, 'wow, this feels terrible.'

Real men stay faithful. They don't have time to look for other women because they're too busy looking for new ways to love their own.

Part of me is being in touch with emotion. That's all I write about. If I didn't write about my emotions, I don't know what else I would write about. Let that be the worst thing in my life please, not something like drug charges and God knows what else. I don't get myself into trouble, so if the negative feedback that I do get is the worst thing that's going to happen to me, then so be it.

[observation, 2014] To be recognized in any capacity for the music that we make is great, but I don't think Grammys make or break an artist. I don't think anybody should live or die by the Grammys.. If I go home with no Grammys, I still feel great about what we did.

Rap lyric: 'But do I ever come up in discussion/ Over double-pump lattes and low-fat muffins?'

No matter how dirty your past is, your future is still spotless.

As life takes shape and teaches you your own lessons, I end up in this situation where I don't have the fairy tale, like, 'Oh, Drake started a family with Rihanna and this is like so perfect.' It looks so good on paper. By the way, I wanted that too at one time.

Everybody has an addiction, mine happens to be a success.

Haters will broadcast your failures, but whisper your success.

Never let success get to your head and never let failure get to your heart.
That's it for this blog TTP Member, remember to subscribe to our channel and if you feel like we've delivered value please share this blog with ONE person. That's right just one person as a token of your appreciation for the hard work we put into making content that educates and helps you on your mission of building your own fortune.  Remember you can read blog after blog, but it isn't until you actually take action that you'll start to see results.  See you soon!
#TalkToPaul #celebrityrealestate #celebrityhomes #Drake
---