Everything We Know About Julia Roberts Real Estate Portfolio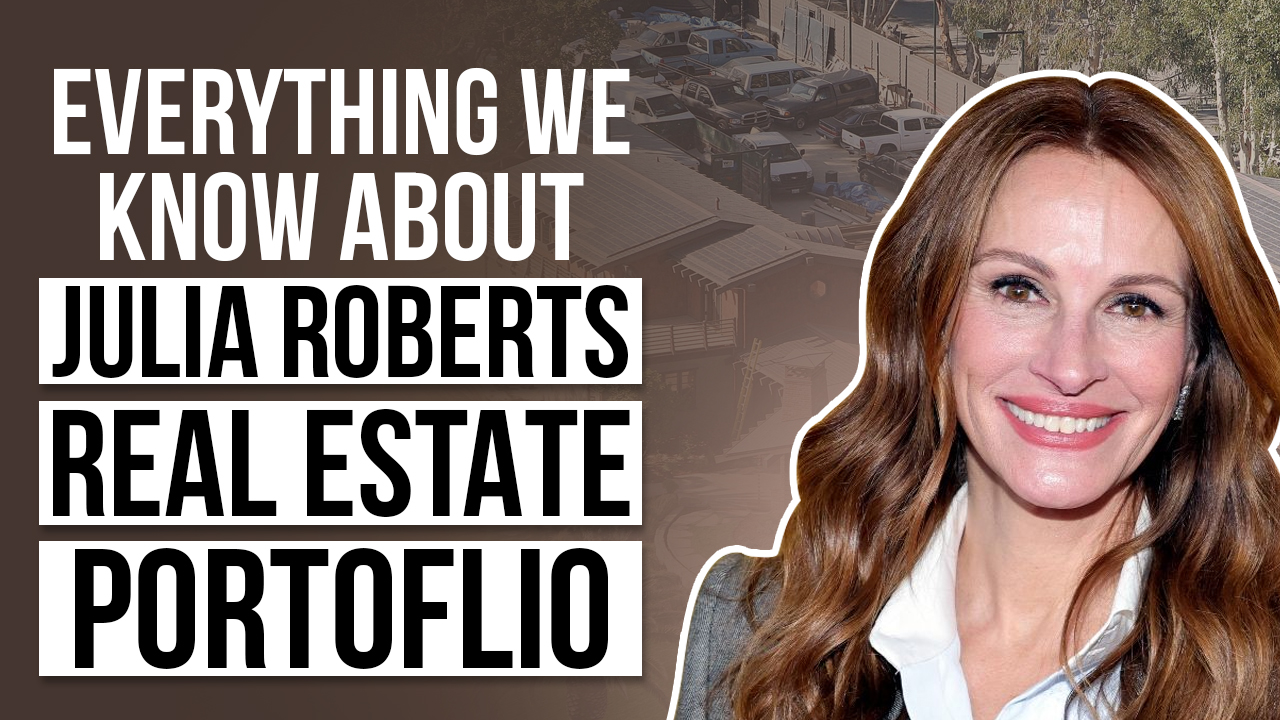 You must have watched Eat, Pray, Love on Netflix if you have been searching about Julia Roberts on your phone or laptop. Well, she is not dubbed as Hollywood's Most Bankable Stars for nothing. Her acting proves how she can captivate her audience. Roberts is renowned for her leading roles in movies of several genres, from romantic comedies and dramas to thrillers and action films. Of her films, many have earned more than $100 million at box office and six ranked among the highest grossing films of their years.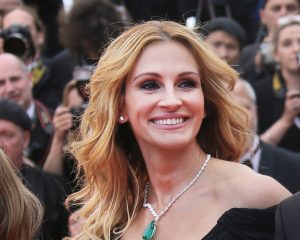 Julia Roberts has been in the spotlight for decades. Just watching her smile could light up a screen. No doubt that the actress can easily buy and sell properties in several southwestern states; San Francisco, New York City; Taos, New Mexico; the Hawaiian islands Maui and Kauai, and other U.S.
The Steel Magnolias star is notoriously private, so it's likely the star and her husband, Danny Moder, are owners of multiple properties unknown by the public. Despite this, the homes that her fans know about, reveal an eclectic and elevated aesthetic characteristic of Roberts' prolific movie career. Below are just a few of the places that she has called home.
Luckily for you, TTP Member, we've created a Timeline of Everything We Should Know about Julia Roberts Real Estate Portfolio. So, if you are into real estate properties and if you are a Julia Roberts fan, this blog is for you.
Let's dive headfirst in the 1990's.
Way back in 1990, when Roberts was engaged to Kiefer Sutherland, they purchased an idyllic lakeside property in Whitefish, Montana-known as Goldenbear Ranch. They called their property "Goldenbear Ranch". It was reportedly built as a wedding gift from Sutherland, but they separated after only two years of dating. The couple kept the ranch for a short time before listing it. It was listed in 2016 and had undergone extensive renovations by current owners. The 5.5 acres included the five bedroom home, the nine-hole disc golf course, a pebble beach, the two-bedroom guesthouse and the boathouse with full kitchen and rooftop terrace.
In 1993, Roberts then bought a penthouse in New York City's exclusive Gramercy Park, which she ended up renting out. There are not a lot of details known on the unit but listings reveal that it was constructed in the early 1900s and renovated in the 1980s. According to StreetEasy, all units have high ceilings and airy loft-like spaces with wood-burning fireplaces, as well as unparalleled access to Gramercy Park, which is New York City's only private park.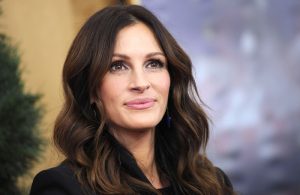 Among one of her most well-known homes is her sprawling ranch in Taos, New Mexico. The Erin Brockovich actor bought the 32-acre property located near Arroyo Seco sometime as far back as the '90s, and has maintained it as a second home ever since. Though it is unknown how much she paid for the land in the first place, Forbes reported that a keen source estimated the ranch's worth at least $2.5 million in 2008; which means it likely wouldn't be too much more now. Roberts's Taos ranch is best known as the spot where she and Moder got married on July 4th, 2002. The couple and their three kids often spend time at the Southwest simultaneously with locals bumping into her while grocery shopping. Additional fun fact: Roberts bought the home from none other than former Secretary of Defense Donald Rumsfeld.
The Roberts family purchased their first Malibu property a year after their wedding. The first impressive compound situated on top of a bluff overlooking the Pacific cost the newlyweds a mere $9.5 million, and it currently serves as their primary home. There are also reportedly many solar panels installed inside the compound, and an eco-friendly design makes the compound suitable for anyone looking for a green home. Aerial photos of the home show multiple buildings connected by a brick-laid motor court, an inner courtyard, and wide grassy lawns, with plenty of decks and shaded outdoor spaces. Although the family primarily uses this spot as its main residence, there is an isolated beach next door to provide them peace.
A few years later,  they settled on the East Coast where they purchased a 3-bedroom, 3-bathroom penthouse in NYC's Greenwich Village neighborhood for $3 845 000. The home features a beautiful terrace with a cozy living room—a wood burning fireplace and everything. The couple held onto the home for about five years before listing it for $4,500,000 in 2015. It sold for $5,350,000 that same year.
Roberts and Moder decided to purchase a $13 million piece of land in Hawaii that offered over 200 feet of shoreline along the Hanalei Bay. Their property was historically part of a sugar plantation, but it's now up for sale. The two-acre property has five bedrooms, three bathrooms, and is 3,800 square feet with a lot of wood beamed ceilings and windows that provide beautiful views outside. 
The couple's house in Kauai, Hawaii is called Kauai Lani Kai. The property has two houses–a main house of about 1900 square feet and a guest house with room for about 600 square feet. As a result of this property being at the edge of the land, the view from the front porch is picture perfect with water views that are breathtaking in Kauai's humid climate. They listed their home for $28 million dollars in 2015 with hopes to sell it for $19.5 million despite having only lived there for about 5 years. However, Roberts and Moder ended up selling their home just one year later for $16.2 million after no buyer was found for the property.
The main house is painted red with three bathrooms and six bedrooms, while the detached guest house has one bathroom with one designated bedroom. The property has 213 feet of beach frontage. The guest bathroom also comes with an outside shower.
The property has breathtaking views of the mauka and makai sides, which means it overlooks the ocean and the mountains. The house was inspired by Mabel and Elsie Wilco's Mahamoku. The kitchen is a galley-style design, with two parallel units that converge into a central area for cooking. There are many windows in the home and big window openings open below into double walls. Upstairs, there are big window openings and doors that go outside onto balconies. The whole space is quite spacious, giving occupants room to expand according to their needs.
The year after they sold their Hawaii estate, Roberts and Moder bought a ranch-style house right across the street from their main Malibu compound. At the time, there were conflicting reports about how much the couple paid for the property, but suffice it to say that they put down around $7 million for the pad. The deal happened off-market and through a trust, so not much is known about the ranch-style house except that it sits on approximately one acre and features gardens and a riding ring. They quietly sold the property for $8 million in 2020.
The house is about 6200 square feet in total size and consists of five floors, five bedrooms, and four and a half bathrooms. The house is located 20 minutes away from the primary residence and has three bedrooms, but only one bathroom.
The interior of the house is quite vibrant. The front entrance has a line that is vacuumed, and the white walls are striking. Installed hardwood floors found throughout the home add to the historic charm of the home. There are built-in shelves on both sides of the fireplace in the living room and fireplace in the formal dining room.
The kitchen features a long banquette style breakfast bar and charming custom cabinetry in the pop of olive green. The family enjoys two cozy lounges with marble fireplaces and views from the hilly neighborhood. Furthermore, the whites walls of its all-white office have snug built-in shelves with delicate wood cabinetry.
The master bedroom is located on the top floor. It has a skylight and a special bay window to capture the scenic sunset in the hillside site. The house offers several balconies so that you can see an exquisite view of the beautiful neighborhood. There is also an outdoor space located on the back of the house that has a large, outdoor dining area with views of surrounding land.
A year later, the couple bought a three-bedroom, one-bathroom cottage on Malibu's Point Dume for $3.9 million. The property was considerably less extravagant than their other properties in Malibu, but people speculated that they bought it as an investment property.
Just before the pandemic, Roberts and Moder got a buzz when they bought a century-old Victorian-style home in San Francisco for $8.3 million. The property was designed by Sylvain Schnaittacher, who renovated it himself and later with John Wheatman, to measure almost 6,200 square feet. In addition to five bedrooms and four bathrooms on five floors, there is also a brick fireplace, built-in shelves, coffered ceilings as well as bay windows. The kitchen features olive-colored custom cabinetry along with an extendable breakfast bar that leaves plenty of room for a couple who is clearly seeking sunshine wherever they buy off of their investment. The top floor, where the main suite is located, boasts a skylight that lets in plenty of natural light, perfect for a couple who has clearly sought sunshine in every home they own.
The house was built in the 1900s, and later remodeled by John Wheatman. It features amazing views of the Golden Gate Bridge and the San Francisco Bay from various areas of the house.
This Victorian Revival-style home, that was originally listed for almost 10 million dollars, sold for 8.3 million dollars to a trust tied to her. The same trust owns other properties such as a ranch in Malibu and a residence in New York's West Village.
Having discussed all of Julia Roberts' houses, you might nod your head and say, "Right, why have one house when you can have four?" Just imagine, Julia's property portfolio costs an estimated $24 million, but is believed to be worth a lot more. As we all know, Julia is a private person, so we wouldn't know, there might still be other homes that she bought and sold without the public's knowledge. If so, it will surely be another beautiful home that we hope can be opened to the public.
What are your thoughts about this blog? Are you amazed by this story? If yes, let us know in the comment section below.
That's it for this blog TTP Member, remember to subscribe to our channel and if you feel like we've delivered value please share this blog with ONE person. That's right just one person as a token of your appreciation for the hard work we put into making content that educates and helps you on your mission of building your own fortune. Remember you can watch blog after blog, but it isn't until you actually take action that you'll start to see results. See you soon!
---