Ex-Buffalo Bills Wide Receiver Cole Beasley Lists His New York Home for $1.5M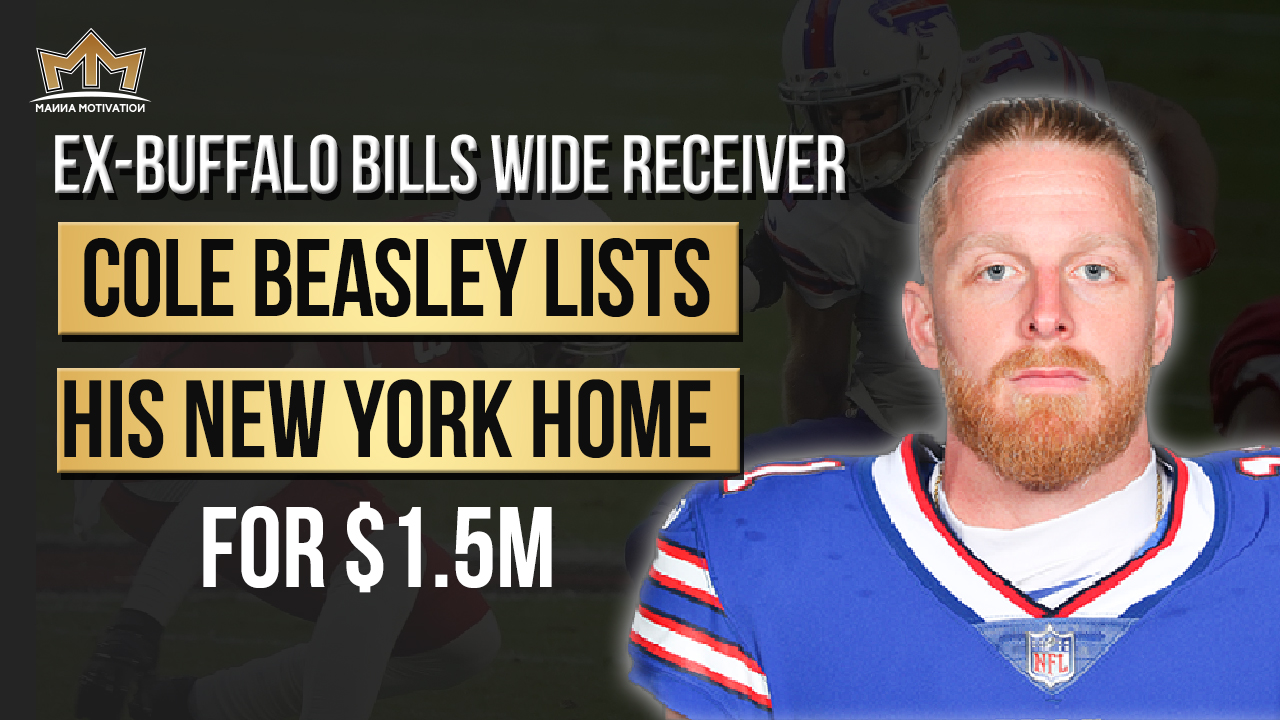 Cole Beasley, the former Buffalo Bills wide receiver, is now a free agent wideout who is looking for someone to buy his 1.5 million dollar home in Orchard Park, New York.
For today's blog, exclusive to our TTP members, we will be talking more about the Ex Buffalo Bills wide receiver Cole Beasley and his New York home that is now on sale in the market. Now without further adieu, let's get into the blog.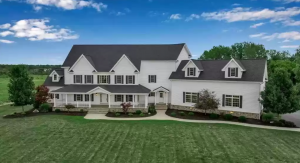 The 33-year-old pass catcher purchased the huge house for 1.03 million dollars in 2019 when he first joined the Bills. It is located just five minutes from Highmark Stadium, where the team plays its home games. Beasley announced his intent to leave Buffalo behind on Twitter. And from the looks of the home's listing photos, Beasley has already left. The home is on 4.6 acres, with six bedrooms, and four and a half bathrooms, providing 6,944 square feet of living space across two floors. In a Colonial style home, you can explore hardwood floors, 10-foot ceilings, and a great room with a fireplace that overlooks the patio.
The home was built in 2010. A chef's kitchen has two islands, a butler's pantry, and high-end appliances, including a six-burner Viking stove and Sub-Zero Refrigerator. That kitchen flows right into the spacious living room. A main-level primary suite comes with two walk-in closets, as well as an ensuite bath with dual sinks. This home has an office, a formal dining room, and a family room. Plus, the bonus room over the heated three-car garage can be used as a gym, home theater, or studio. There are many outdoor amenities on the property, including a large grassy lawn, sports court, barbecue area, and built-in seating with a fire pit. Before his stint with the Bills, the Texas native played with the Dallas Cowboys from 2012 through 2018. 
With that, let us know more about the owner. Cole Dickson Beasley, born April 26, 1989, is an American football wide receiver who is a free agent. He played college football at Southern Methodist University and was signed by the Dallas Cowboys as an undrafted free agent in 2012. Cole Beasley attended Little Elm High School. There, he was the quarterback and led the team to two consecutive playoff appearances. He was also co-MVP of his district, leading in 1,184 rushing yards, 12 rushing touchdowns, 1,570 passing yards, and 12 touchdowns. Rivals.com considered him a two-star recruit.
Beasley accepted a scholarship to Southern Methodist University and after being converted into a wide receiver, played in 11 games with seven starts as a freshman. He finished third on the team with 42 receptions for 366 yards and three touchdowns. As a sophomore, Beasley started seven games, making 40 receptions, fourth on the team, for 493 yards and three touchdowns. SMU would win the 2009 Hawaii Bowl marking their first bowl invitation since the so-called death penalty. In his junior year, he had 87 receptions during the season, which is second-most in school history. He had 1,060 yards and six touchdowns. As a senior, Beasley had the second most receptions and yards on the team, catching 86 passes for 1,040 yards and two touchdowns. 
Beasley was undrafted in the 2012 NFL Draft due to his size and signed by his home state team, Dallas Cowboys. Beasley left abruptly during training camp, stating he was dealing with "personal stuff" and had considered retiring from football; however, he went back and made the final 53-man roster. Beasley finished his rookie year with only 15 receptions, 128 yards, and no starts in ten games. Beasley found ways to be productive while being surrounded by a solid corps of wide receivers, having the highest completion percentage of any receiver in the NFL with more than 10 targets. He was targeted by quarterback Tony Romo on third down, especially in spread formations.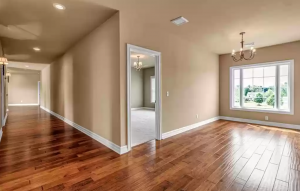 Much of this became attributed to Beasley's very good route running. In the second season of his professional career, Beasley returned 39 receptions for 368 yards and two touchdowns to go along with 79 return yards in 14 games and three starts. In 2014, Beasley posted 37 receptions for 420 yards, which makes him fourth on his team, and four touchdowns in 16 games and two starts. He averaged nearly 50 yards per game during the final six contests of the season. In the Wild Card round against the Detroit Lions, Beasley made four catches – three for first downs- for 63 yards and recovered a fumble in the 24-20 victory.
The Cowboys signed Beasley to a four-year contract and $13.6 million in March to maintain stability during Dez Bryant's injury. Beasley finished the season with 52 receptions for 537 yards and five touchdowns, due to the different quarterbacks on the team, and though his style of play is more difficult for quarterbacks to read. At the beginning of the year, Beasley used to fill in as a punt returner due to his ball security ability. Beasley was eventually replaced by rookie Lucky Whitehead when he had poor return averages and mishandled a critical punt against the New York Giants in a loss.
In 2016, Beasley set career highs in receptions and yards, catching 75 passes for 833 yards and five touchdowns. He ranked second among NFL wide receivers with a 76.5% catch rate that year. In the Divisional Round against the Green Bay Packers, Beasley made four catches for 45 yards and had eight return yards in the 34-31 loss. In the 2017 season, Beasley finished with 36 receptions for 314 yards and four touchdowns.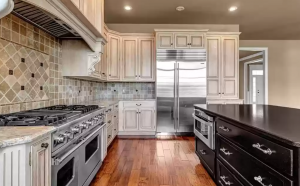 In 2018, Beasley had a few standout games. He played against the Carolina Panthers in Week 1 with seven receptions for 73 yards and two touchdowns. He also had nine receptions for 101 yards and two touchdowns on the road in Jacksonville. In the final game of the year, he caught six passes against the New York Giants to score the game-winning touchdown in a close victory (36-35).
Beasley finished the 2018 season with 65 receptions for 672 yards and three touchdowns in 16 games and four starts. The Cowboys won the NFC East and earned the #4 seed in the NFC Playoffs. In the Wild Card Round against the Seattle Seahawks, Beasley had three receptions for 28 yards in the 24–22 victory. In the Divisional Round against the Los Angeles Rams, he had a 15-yard reception in the 30–22 road loss.
On March 13, 2019, Beasley signed a four-year, $29 million contract with the Buffalo Bills. Beasley caught his first touchdown reception with the Bills in a 31–21 Week 6 win over the Miami Dolphins. Against the Dallas Cowboys, his former team, on Thanksgiving Day in Week 13, Beasley finished with six receptions for 110 yards and a touchdown as the Bills won on the road by a score of 26–15. During Week 16 against the New England Patriots, Beasley caught seven passes for 108 yards during the 24–17 road loss. Beasley had 67 receptions and 778 yards with six touchdowns in the 2019 regular season.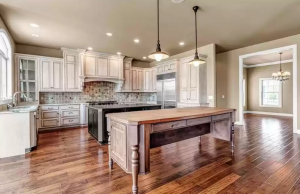 In the Wild Card round against the Houston Texans, he recorded four receptions for 44 yards. Beasley was put on the active/non-football injury list at the start of training camp on July 29. He was removed from the list and became an active player again on August 12. During a Week 3 35-32 victory over the Los Angeles Rams, Beasley had six receptions for 100 yards. During Week 7 against the New York Jets, he had 11 receptions for 112 yards in the 18–10 road victory. Three weeks later against the Arizona Cardinals, he had 11 receptions for 109 yards and a touchdown during the 32–30 road loss. During Week 12 against the Los Angeles Chargers, Beasley threw a touchdown pass to fellow wide receiver Gabriel Davis on a trick play in the 27–17 victory.
In Week 13, Beasley caught nine passes for 130 yards and a touchdown against the San Francisco 49ers. Two weeks later, he recorded an 82-yard pass as well as 8 catches for 112 yards against the Denver Broncos. He did not play in the week 17 game because of a knee injury. After setting career-highs with 82 catches and 967 yards, Beasley was named second-team All-Pro. He also scored four touchdowns.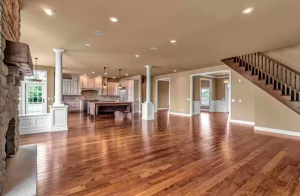 In the Wild Card Round game against the Indianapolis Colts, Beasley caught seven passes for 57 yards in a 27–24 victory. His seven catches led the team and were a career-high for a playoff game. In the AFC Championship Game against the Kansas City Chiefs, Beasley recorded seven catches for 88 yards during the 38–24 road loss. After the season, Beasley revealed he had played through the 2020 playoffs with a partially broken fibula. In August of 2021, Beasley was placed in a COVID-19 safety protocol. During Week 6 of the NFL season against the Tennessee Titans, Beasley caught seven passes for a total of 88 yards and his first touchdown of the season.
Beasley will be suspended from the team until Dec. 21 2021 after testing positive for COVID-19. In 2022, Beasley was given permission to seek trade outside and was cut by the Bills in March of the same year. Beasley released the debut single "80 Stings" in 2017.  In 2018, he released his debut album The Autobiography produced by Victor "Phazz" Clark. The two teamed up to form ColdNation Records, an independent record label located in Frisco, Texas. He released a new single called "Sometimes" in January 2020.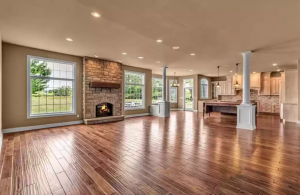 In June 2021, Beasley created a social media post discussing the COVID-19 vaccine. He claimed he understood the NFL's interest in requiring players to get the vaccine, but that he would forgo it anyway even if it meant ending his career as a result. However, Beasley said that he would stop discussing the issue publicly out of a desire not to be any kind of "distraction" to his team. He then entered a public spat with Mark Cuban, with the Dallas Mavericks owner offering to buy Beasley's wife a share in Pfizer stock if Beasley got vaccinated and promoted the vaccine on his social media platforms.
Beasley later entered a public back and forth with teammate and Bills' defensive end Jerry Hughes over the NFL's new vaccine rules. In August of 2021, Beasley was taken off the Buffalo Bills' roster for being in close contact with a COVID-19-positive staff member. On August 25, Beasley and teammate McKenzie were fined $15,000 for violating the NFL's COVID-19 protocol by not wearing masks. Beasley again took to social media to voice his complaints and was poked fun at by his teammate Diggs who said "15k is a lot of money lol…" followed by Beasley responding with "lol not for you."
He was placed back on the active roster on August 27. It was on the same day that Beasley publicly displayed a brain tattoo on his Instagram account. He commented on this tattoo, expressing how he desires more 'free thinking' in the league. On October 4, 2021, Beasley tweeted that he was booed by fans at Bills games because of his unvaccinated status. The week following, he deactivated his Twitter account. A report from ESPN on December 26, 2021, stated that Beasley had been fined multiple times since December 18 of the same year for a violation of COVID-19 protocol, with a cumulative sum in the range of $100,000.
There you have our TTP blog for today. Now, what do you think about the house? Let us know in the comments below. Don't forget to subscribe to our channel, click the notification bell, and like this blog. If you think that we have delivered value please share this blog with one person. Just one share is enough for us, for you to show your appreciation for the commitment and hard work we all put together in creating this blog that teaches and helps you on your mission of building your own fortune. And you don't know that one share could go a long way. And keep in mind that no matter how many times you're going to read this blog, you won't see any results unless you take action. Goodbye and see you at the next one!
---