'Fast and Furious' Director Justin Lin Lists L.A. Loft for $5.5M
Hello, people. Welcome to the TTP Youtube channel. The Los Angeles Times reports that director Justin Lin has sold his Los Angeles loft.
Recently, the historic penthouse was on the market for $7 million and sold for $6 million in March. It was on the market again in August and sold again for $5.5 million, making it a record.If you want more celebrity real estate content, TTP Member, subscribe to the TTP Youtube channel and hit the notification bell.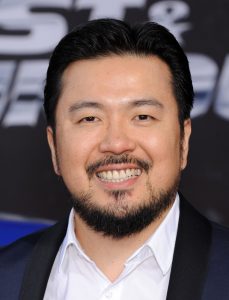 According to realtor.com®, film producer Lin believes he saw an opportunity when the live-work space was listed for $2.6 million in 2012 and has since increased its value by more than $4 million.
Constructed in 1925, this historic building underwent a few renovations before becoming a West Coast Nabisco headquarters for the baking company. Over time, the building was added to as a live-work community and was declared a Cultural Monument by the city of Los Angeles.
With this sale being the most expensive residential real estate transaction in downtown Los Angeles, it is clear that luxury buyers are preferring to live closer to crypto-related activities. The sale also ranks as the priciest condo deal outside of Ritz Carlton Residences for NBA players such as Kawhi Leonard and Lonzo Ball.
Lin, who directs films in the "Fast and Furious" movie franchise, bought the house 10 years ago for $2.6 million from actor-director Vincent Gallo and used it as office for his production company, Perfect Storm Entertainment. Lin listed it earlier this year with an asking price of $7 million.
The four-story condo measures about 4,300 square feet, which is about the size of most single family homes. The unit is situated atop the 7th floor of Biscuit Company Lofts, which was formerly the West Coast headquarters of Nabisco.
Converted into a live-work space in 2007, the open concept loft features brick, wood and glass. Two staircases slice through the space of the loft to make way for two bedrooms and two bathrooms, including a primary suite that spans the entire third story.
Lin, who is a producer and director in the "Fast & Furious" franchise, picked up the penthouse for $2.6 million in 2012.
For the past few years, Lin's film production company has been headquartered in the cool pad. The top floor of the home functioned as a pied-à-terre.
It is situated in a historic building known as the Biscuit Company Lofts, which is located in the Arts District of downtown Los Angeles.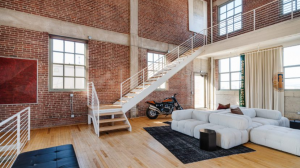 Built in 1925 by the architect E.J. As Nabisco's West Coast headquarters, the building was later converted into live-work lofts in 2007. The year before, it was declared California Historical Landmark No. 923 and received a listing on the California Register of Historical Resources.
With a private rooftop deck and an interior designed by Angeleno architect George Nakashima, the penta hotel offers incredible views of the Los Angeles basin. The building originally served as Nabisco's West Coast headquarters before being converted into residential space 4 years ago. With an embodiment of Angeleno history, the unit offers stunning bamboo walls and historic maple floors in its 3,600 square feet of living space. Peak views can be seen from a private rooftop deck and it is located close to the Arts District, Downtown LA, Abbot Kinney and running along Santa Monica Boulevard.
At the penthouse, residents enjoy maple wood floors, exposed brick, high ceilings, and open staircases. This unit serves as headquarters for Lin's film production company, Perfect Storm Entertainment.
This four-bedroom, 3.5-bathroom condo has two floors and is 1,410 square feet. It would be an ideal second home for guests.
With a flexible floor plan, the main living spaces and industrial-style kitchen are on the second floor while the third floor houses a suite.
The outdoor space has an additional 3,600 square feet of private terraces.
With exterior space as well as a pool and garden, the building opens up for 3,600 square feet of living space. This business building adds amenities such as a concierge and a swimming pool.
A brother of Lin, Jimmy Lin, had the listing with Justin Alexander and Tab Howard, who were representing a buyer. Michael Robleto represented the seller.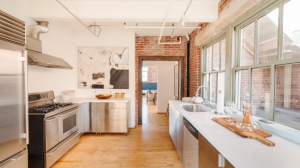 On the interior, Lin's home is about 4,300 square feet with 3,600 square feet of outdoor terraces.
The flexible floor plan has two bedrooms and 2.5 bathrooms. The open-concept space features an industrial-style kitchen on the second floor, as well as living and dining space. The primary suite occupies the entire third floor.
Features include exposed brick walls, high ceilings, and original maple flooring.
On the roof deck, an owner can enjoy views of L.A.
The property offers convenient access to eateries and entertainment, with a house on a walking distance from Valley Studios, among other local landmarks.
You can walk to the Arts District from the newly remodeled Westside and Hollywood Studios.
There is a fitness center, pool, and parking spaces in the gated building.
Lin is a native of Taiwan and graduated from UCLA with a film degree before going on to direct movies such as Better Luck Tomorrow, Star Trek Beyond, and the sequel F9. He has been writing and producing for Fast X, the franchise's upcoming 2021 release.
The 50-year-old directed "The Fast and the Furious: Tokyo Drift," "Fast Five," and "F9."
Justin Lin is a Taiwanese-American film director. His films have grossed US$2.3 billion worldwide as of 2017, and he's best known for directing the Fast & Furious franchise from The Fast and the Furious: Tokyo Drift to Fast & Furious 6. Lin is also known for directing television programs like Community and the second season of True Detective.
Lin was born in Taipei, Taiwan on October 11, 1971. He immigrated to the United States when he was 8 years old and grew up in Buena Park, California. Lin graduated from Cypress High School later that year and earned the rank of Eagle Scout in March 1989.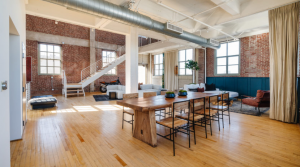 Lin attended the University of California, San Diego, (UCSD) for two years then transferred to the University of California, Los Angeles (UCLA). He was given a Distinguished Alumni Award in 2017.
Lin's debut feature film was Shopping for Fangs, (1997), which he co-directed with fellow UCLA Film School alum Quentin Lee when they were still at UCLA. The film stars John Cho and is considered to be a "cult classic" among independent Asian American films.
Lin made a documentary film, which focused on the 70-year-old phenomenon of the Japanese American Basketball Leagues. Established in the 1930s, these leagues took place all across America.
Lin's first film Better Luck Tomorrow, tells the story of a group of high school students on their descent into crime. The movie premiered at the Sundance Film Festival, and Roger Ebert got up in anger and scolded an audience member who told Lin his movie was irresponsible by presenting young Asian-Americans negatively. In response to that criticism, major studios bought the film and MTV Films distributed it.
Lin directed his second feature film, which was produced and distributed by a large studio. Touchstone Pictures released the film Annapolis (2006), which starred James Franco, Tyrese Gibson, Donnie Wahlberg, and Jordana Brewster. The film cost $26 million to make but only earned $17 million worldwide.
His third feature film, The Fast and the Furious: Tokyo Drift, was released in North American cinemas on June 16, 2006. Despite mixed reviews, Tokyo Drift brought in over US$24 million on its opening weekend; the domestic box office would eventually total $62 million with a further $95 million accruing from the foreign box office, making total gross receipts $158 million. With Tokyo Drift, Lin would begin his run as director of the next three Fast & Furious films, leading the franchise until Furious 7.
Lin was initially approached to direct the film after the success of Better Luck Tomorrow at Sundance, and after wrapping his first studio film Annapolis, but wanted some "conditions" met. Instead, Lin wanted to make a film about Japan which was "much more postmodern." He intended to create a film that goes against preconceived stereotypes.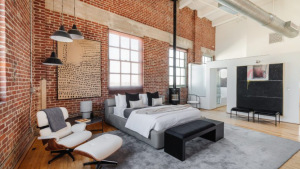 Finishing the Game was Lin's first time directing a film, and it premiered at the 2007 Sundance Film Festival. This film was an independent documentary that followed the production of Bruce Lee's final film, Game of Death. It also premiered at a number of national North American festivals such as the 25th San Francisco International Asian American Film Festival.
As Lin returned to Direct "Fast & Furious 4", which opened on April 3, 2009, on the first day the movie made $30.6 million, and peaked at the top of the weekend box office with $71.0 million. The film ultimately grossed $359 million worldwide.
Director Justin Lin directed the follow-up 2011 film 'Fast Five' which holds titles for the highest-grossing opening weekend ever in April ($84 million), and for any car oriented film. Fast 5 also broke box office records for being the second highest spring opening weekend. Fast 5 surpassed Fast & Furious (2009) to become the highest-grossing film in the franchise. It grossed over $625 million worldwide, making it number 63 on the all -time worldwide list of highest-grossing films, and the seventh highest-grossing movie of 2011 according to Box Office Mojo.
After the success of Furious Five, Lin and his production company signed a two-year first-look deal with Universal Studios, who owns the Fast and Furious franchise.
The sixth installment of the Fast and Furious franchise, Fast & Furious 6 set a record for the largest Memorial Day Weekend gross for a Universal Pictures movie ever at US$120 million and worldwide total of $317 million. In the UK, it became their biggest opener in 2013, with an opening weekend UK gross larger than any other movie in the series. It took 56% of the market on its opening day, making it the highest-grossing film of the day with more than US$4 million, and is also second only to Iron Man 3 as having by far the biggest opening weekend that year. The film surprisingly had positive reception critically.
Lin co-wrote, directed and produced the comedy China-U.S., collaboration with Huang Xiaoming, Tong Dawei and Zhao Wei.
Lin directed Star Trek Beyond, released in July 2016. The film is the third in the series' revival, which was announced in 2013.
In October 2017, director Justin Lin had been confirmed to be returning to the Fast and the Furious franchise. Originally set for an April 2020 release, however, the film was ultimately released in June 2021 after multiple delays due to the COVID-19 pandemic. The director was then slated to resume directing the remaining films of the series, but dropped out of production less than a week into production.
Variety reported that Lin was in talks to direct a feature film adaptation of David Henry Hwang's play, Chinglish as of April 2012.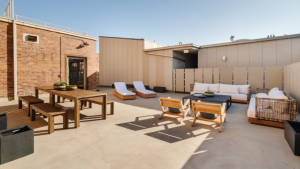 In August 2012, Deadline reported that Lin, who is set to direct a film based on the 1992 Los Angeles riots for Universal Studios, has been in talks with Brian Grazer to produce.
In 2012, Director Lin announced he would be directing a sci-fi film entitled "Hibernation".
At the 2014 Sundance Film Festival, Lin acquired the narrative remake rights to the documentary, The Battered Bastards of Baseball. Perfect Storm is reportedly planning to self-finance and produce it through their studio, with Lin telling Variety Magazine that he plans to direct and star in the adaptation himself.
In 2014, Lin was set to direct "The Black List" script by Jacob Rubin and Taylor Materne. It's about the last days of old Times Square with a focus on crime thriller around the "seedy lawless Midtown Manhattan dump". A young man's loyalties are divided between his neighborhood boss who raised him and the grizzled ex-cop who swore to protect him.
In March of 2015, Deadline reported Lin's plans to helm his new company, Perfect Storm Entertainment, with a 3D remake of Shaolin Temple. The company focuses more on projects in China.
In March 2012, Variety announced that the film would be directed by Lin. In July 2016, he mentioned that he is re-attached as the director of an adaptation of the manga, and plans to have a predominantly Asian cast.
Lin admitted that he would be directing and producing a narrative version of the documentary, Abacus: Small Enough to Jail, who directs and develops it. The film has won awards including, "Best Documentary Short Subject" at the Palm Springs International ShortFest and is produced by Steve James. Kenneth Lin would be writing the screenplay for the film.
He directed three episodes on the first season of NBC's comedy series Community between 2009 and 2010 including Modern Warfare, Interpreter Dance, and Introduction to Statistics. For his work on the show Lin was nominated for an Image Award for Outstanding Directing in a Comedy Series. In September 2011, Lin and his production company Barnstorm Pictures signed a first-look deal with Sony Pictures Television who produced Community.
In the Fall of 2013, Deadline announced that Lin would be directing the pilot of Scorpion. The series was produced by Roberto Orci and Alex Kurtzman, and is about a genius who leads an international team of super-intelligent experts tasked with guarding against complex threats of the modern age. The pilot was based on real life information technologist Walter O'Brien.
Lin directed the first two episodes of True Detective's second season, "The Western Book of the Dead" (S02E01) and "Night Finds You" (S02E02).
Lin signed an overall TV deal with Apple in December 2018. In the fall of 2020, Lin's company signed an overall film and television first look deal with Universal Studios.
In 2011, Lin started the YouTube channel You Offend Me You Offend My Family. It uses an algorithm to search for a diverse range of views on race and other controversial issues. In 2009, Lin founded the blog YOMYOMF which stands for "You Offend Me You Offend My Family."
Lin has collaborated with a number of the actors he has worked with from his first film, Better Luck Tomorrow in better films such as those from the Fast and Furious and Star Trek franchises, as well as his later independent film Finishing the Game. Lin combines working with different actors depending on his film's genre. For example, David Hasselhoff and Vin Diesel appeared in every one of his five films in the Fast and Furious franchise, while John Cho and Sung Kang have both been cast twice each in Lin's last few films (including films from both the Fast and Furious and Star Trek movies).
That's it for this blog TTP Member, remember to subscribe to our channel and if you feel like we've delivered value please share this blog with ONE person. That's right just one person as a token of your appreciation for the hard work we put into making content that educates and helps you on your mission of building your own fortune. Remember you can read blog after blog, but it isn't until you actually take action that you'll start to see results. See you soon!
---