Features and Things We Adore in Christina Hall's $12M Mansion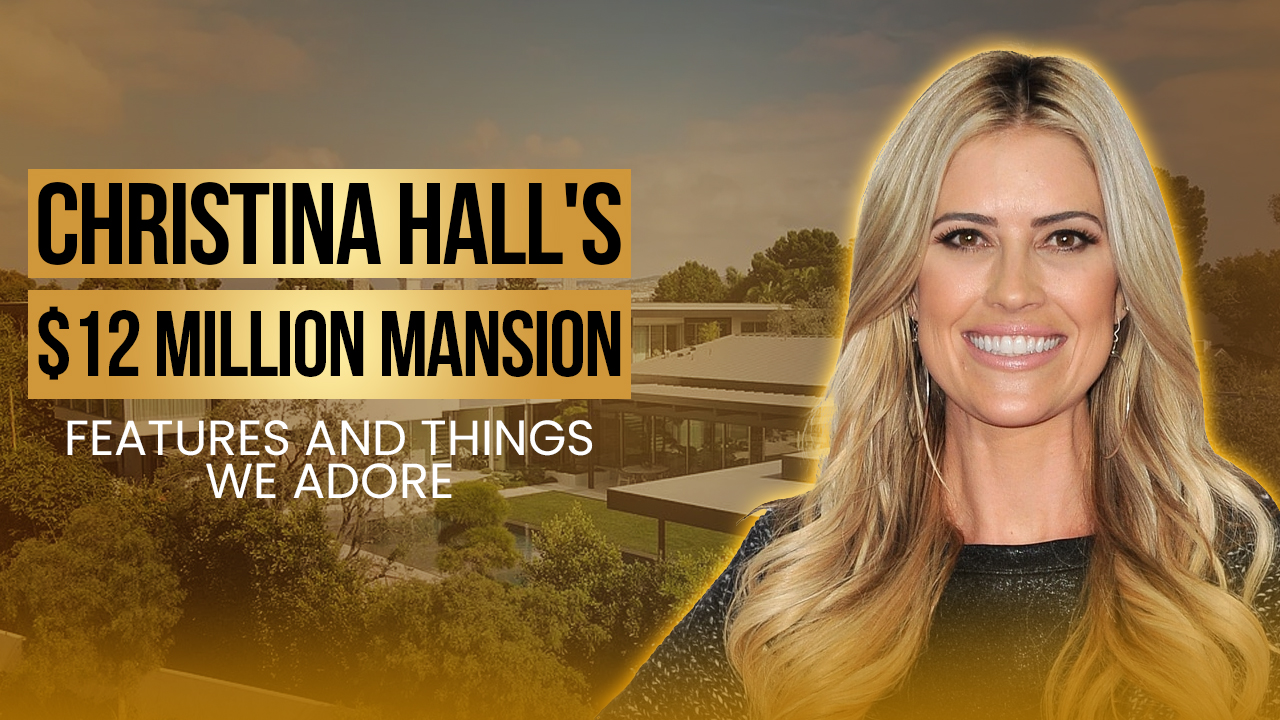 Christina Haack's latest California abode is her next flip? Or, is it a long-term home for her growing family? This HGTV star just bought a house in Newport Beach for $12 million. They just closed on the sale after buying and selling the home in Dana Point for $11.5 million last month, which they bought for $10.3 million.
For today's blog, exclusive to our TTP members, we will be talking more about Christina Haack which is known as Christina Hall. And of course, we will be featuring her new home in Newport Beach which costs about $12 million. Now without further adieu, let's get into the blog.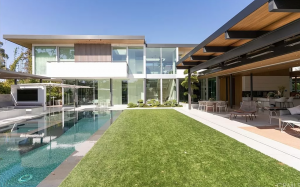 Christina Hall is a force to be reckoned with. From her strong personality and perpetually positive outlook to her real estate and remodeling prowess and put-together appearance, there's so much to admire about the HGTV host. Of course, those are all things that can be seen even just from watching a single episode of Flip or Flop or Christina on the Coast. When you explore Christina's admirable qualities, including her openness and resiliency, you can understand why she is so exceptional. Speaking of, here are 10 things that you might not have known about the blonde bombshell taking HGTV and Instagram by a storm. 
Despite her divorce from Tarek El Moussa last 2018, Christina Hall remains close to him and his family, after all, she has two kids and a show with him. And she is not shy about showing him some love either. In an Instagram post this week of Christina, their son, Brayden, and, Tarek's mom, Dominique, Christina wrote "Thank you Tarek for letting me borrow your mama!" She even tagged Tarek and Heather young, Tarek's new fiance, in the post.
And, for the first time in over 10 years, Christina is taking back her maiden name. Christina has decided to change her last name back to Haacke after splitting from Ant Anstead in 2020. "My grandma, Mildred 'Biddy' Haack, was my greatest influence growing up. She was always real in a world of so many fakes. I spent the summers on my family's farm and we would stay up all night talking. She's the only person I've ever really trusted with my life. Even in the era she grew up in she colored outside the lines and did things without fear of judgement. She loved me hard and always let me know I could achieve anything I wanted to. She spoke life into me when I was down and taught me what unconditional love is. I miss her every single day. Taking back the family's last name and know my grandparents are smiling from above," she captioned a black and white post explaining her decision.
If you scroll through Christina's Instagram or see her out in real life, you are likely to find that she is wearing a head-to-toe black outfit. After all, her favorite type of clothing is black-on-black and she refers to it as "Johnny Cash Vibes."
Aside from the all black outfit, Christina also loves makeup. Christina is not only a world-renowned TV host, but she is also very popular on Instagram for her professional quality makeup skills. For Pink Dust Cosmetics, she has worn their makeup and shared with the world how to be a professional makeup artist. You can check out her favorite makeup routine or everyday makeup application on Youtube.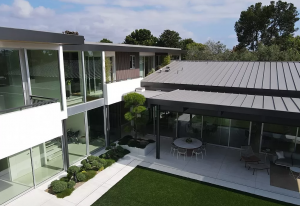 She also wanted to be a sports agent. Christina's Instagram is filled with posts that speak to millennials and the many experiences they go through. One post, following her separation from Ant, revealed that she never dreamed of being on TV she wanted to be a sports agent like Jerry Maguire. Although working on TV and with homes was never her goal, she admits that she grew up loving to look at homes with her parents so, in a way, she's come full circle.
The HGTV host also has her own furniture line. Christina has recently announced her design collaboration with Spectra Home Furniture, which launched in October 2020. Christina's California Modern collection includes 38 pieces: sofas, loveseats, tables, and chairs. The collection is priced affordably despite its luxurious aesthetic.
Christina Hall also showed her followers her Maya Angelou tattoo. Christina is the first to admit that she has faced hardship, but even during her struggle, she remembers her power and endurance. Even on the darkest days, she remains strong and moving forward. When in January 2021 she revealed Maya Angelou's words, "Still I Rise," tattooed across her back, Christina asserted it was her way of reinventing herself.
Besides being a TV host, mother, daughter, friend, and makeup lover, Christina is also an author. Together with Cara Clark, she published The Wellness Remodel: A Guide to Rebooting How You Eat, Move, and Feed Your Soul in 2020. In the book, Christina talks about her struggles with health, like when she developed an autoimmune disease and struggled with infertility, which she had hidden from the public eye. Beyond telling her own story, Christina and Cara share tips and recipes to bring balance into your life.
And last but not the least, Christina is the queen of keeping it real and setting boundaries. With her strong stance towards prioritizing herself and her wellbeing, Christina has taken on a new role where she prioritizes herself in a healthy way not selfishly, but as a way to sustain one's self.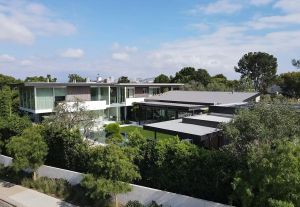 So where is the real estate agent and HGTV star now? Christina Hall is starting a new chapter in her life, and career, through her marriage to realtor Josh Hall. Josh and Christina announced their marriage in April 2022, after Ant Anstead announced his divorce from Christina in September 2020. Now, Christina is focusing on life with Josh. The newest series will focus on their home in Tennessee, as well as a follow-up to her previous show which ran from 2019 to 2022. Out in 2022, it will be a continuation of Christina's life presented through the "Christina on the Coast" projects.
Christina first met Josh in the spring of 2021, per a July 2021 Instagram post. Christina take a break from posting on social media at that time and was working with a "spiritual coach" to help ease her anxiety. Christina states that their connection was immediate, and so was her urge to protect the relationship. "When we met this past spring, the synchronicities hit us so hard and fast they were impossible to ignore," she wrote on Instagram. "I felt immediately crazy protective over him and wanted to keep him for myself and get to know each other before the tornado (media attention) hit.'" When the couple had a few months to get to know each other in private, Christina said she loved every second of it.
Once their relationship went public, Christina chose to ignore the "nonsense" in favor of focusing on her blissful relationship with Josh. "We pride ourselves on never judging others and always wanting others to be happy and we wish others would have the same respect," she said. A few days after Christina's post went live, her first photo of her and Joshua sitting together was shared. They celebrated Christina's 38th birthday by going out for a drink. The caption for the post read, "Thank you to my man for kicking off my 38th with a whimsical dream vacation."
Christina Hall marked marriage number three for herself. In an Instagram post from September 2021, Christina addressed her romantic past, and no one should feel shame for things not working out. "Some people are lucky enough to get forever the first time but no one should be shamed for things not working out and no one knows what goes on behind closed doors — remember that before making judgements and assumptions," she wrote in a July 2021 post on Instagram. "And this woman / mama is still lucky enough to have this man choose me."
Two months after confirming the relationship, the couple got engaged in September 2021. Christina shared the news on her Instagram account with a caption that included love, infinity, lock, key, and diamond ring symbols. She is wearing an engagement ring in the post. The day before the engagement, Christina posted a photo of her beachside celebration for Josh's birthday. "You give me that teenage kinda love vibe and manly protection." They tied the knot in April 2022.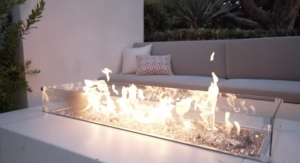 Christina has not shared any public photos from the wedding, but she changed her display name on her Instagram account to Christina Hall. The Halls moved from Dana Point the month of their wedding. The couple "fell in love with the ocean view" per an Instagram post at Newport Beach. Christina said that she moved back to Newport in order to shorten her commute to the kids' school and be closer to friends. She also said that she has done a lot of traveling, but that now her soul is ready to stay in one place.
But this home is not an ordinary home, it is a $12 million modern marvel located in Newport Beach. Christina Hall, a native of Orange County, CA, recently purchased this six-bedroom, six-bathroom estate in an off-market deal. The home was built last year and is surrounded by glass windows. Apparently, Christina Hall wanted the property so badly that she offered within 60 seconds of its listing off market, according to the agent for the listing.  The new house where Christina now lives is 900 square feet bigger than her previous residence. It's about a 30-minute drive from Dana Point, which was her last home, and she shares it with her husband Joshua Hall. Spanning nearly 7,000 square feet, this home comes with a movie theater, security features, imported terrazzo, and home automation. The home was designed by Laidlaw Schultz Architects and is described as a "particular masterpiece" with the "finest real estate Orange County has to offer."
The purchase allegedly set a record for a non view property in Orange County, according to real estate agent Keven Stirdivant of KASE Real Estate. Stirdivant says he was "honored to represent both seller and buyer on the ultimate architectural tour de force to never hit the market." 
Christina Hall, who just changed her name from Haack, owns a second multimillion-dollar house in Newport Beach. Her first place was a sprawling modern farmhouse where Hall lived with Ant Anstead for four years. She sold that property for $5.3 million after the divorce between them in 2021. Now, the former 'Flip or Flop' star apparently has a taste for way more modern design. Considering this pad is pretty much the polar opposite of her other Newport Beach dwelling. As mentioned, this five bedroom and five bathroom house was built in 2021, and pays homage to the midcentury modern aesthetic with terrazzo stone floors and elegant, minimalistic design.
The home comes with high-tech features, including a state of the art home theater. In the middle of the lawn is a lap pool for an ultimate outdoor living experience. For a second, it looked like Christina Hall and her husband, Josh Hall, were going to start living in the state of Nashville, Tennessee. Now that she has purchased a new home in the US state, it seems that the plan is for them to keep living here in Southern California. So, without further ado, let's take a tour of Christina Hall's new digs. Here are the details that caught our eye and the parts of the house that made us go, huh?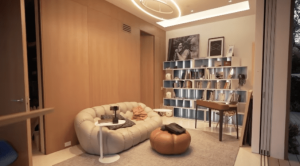 The first one is its midcentury-inspired architecture. The house, with a sophisticated mid-century design, was an inspired choice for a neighborhood full of Mediterranean McMansions. The house designers were Laidlaw Schultz Architects, who had the property completely reimagined adding modern elements to the mid-century design.
And with Summer getting so close that we can actually taste it, the Halls' backyard looks like the perfect setup to enjoy that ideal SoCal weather. Once you get over the size of that lap pool, be sure to direct your attention to the part of the backyard we're calling the pergola chill zone with comfortable seating and a big-screen TV. The architects did a great job designing sliding doors that span the width of the kitchen for a seamless indoor-outdoor flow.
We also love the abundance of entertaining space. Everywhere you look on this property, there seems to be an area for socializing with friends and family. From the pergola chill zone in the backyard to the cozy banquette seating at the fireplace, this home will have become a favorite gathering place for their loved ones.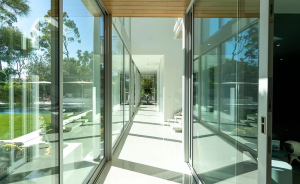 And we all know that Hall is a designer on the move, so we doubt she'll need a dedicated home office. However, in case she ever needs to take a Zoom call, there is access to a flex space so it comes in handy. If this were our house, we'd take full advantage of the open shelves and patio access while working from home.
But what we don't like about this property is its view or the lack of view thereof. Some people buy houses for their functionality and some people buy houses for the view. Christina and Josh clearly fell in pleasure with the perfect modern architecture and a myriad of amenities that came with this home. But it seems unusual to us that they would shell out $12 million in Newport Beach for a home that doesn't come with an ocean view. Aside from that, it has the absence of warmth. True to modern form, the design of this house is minimal and angular.
The floor-to-ceiling glass and stark stone accents pay homage to the home's midcentury modern sensibility. However, the clinical vibe from the interior is making us pause and we can't help to think that family friendly place could use a little something. Right now it feels more like a modern art museum or a swanky gallery, which isn't very hospitable to children running around. But we have a feeling Hall has a plan to add some coziness once she moves in.
There you have our TTP blog for today. Now, what do you think about the Halls' new mansion? Let us know in the comments below. Don't forget to subscribe to our channel, click the notification bell, and like this blog. If you think that we have delivered value please share this blog with one person. Just one share is enough for us, for you to show your appreciation for the commitment and hard work we all put together in creating this blog that teaches and helps you on your mission of building your own fortune. And you don't know that one share could go a long way. And keep in mind that no matter how many times you're going to read this blog, you won't see any results unless you take action. Good bye and see you at the next one!
#ChristinaHall #celebrityrealestate #TalkToPaul
---