Former Atlanta Falcons Star Julio Jones Sells His Atlanta Penthouse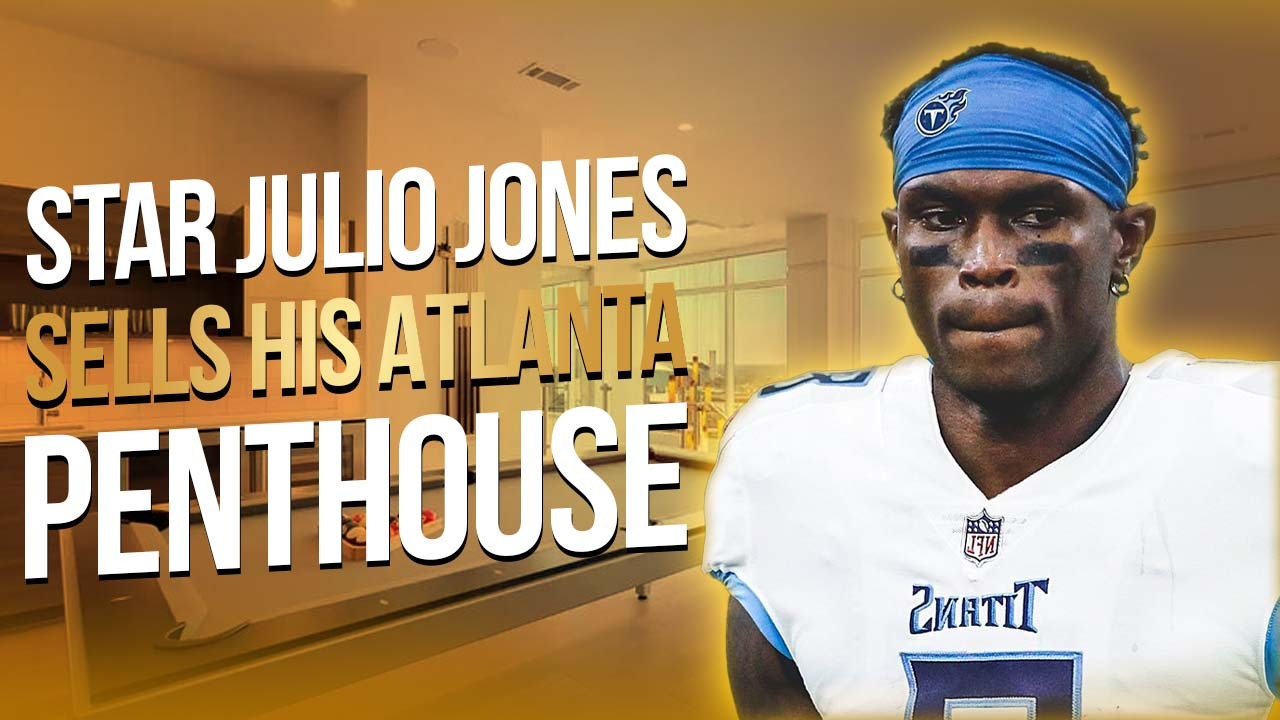 If you want a great view in Atlanta and have $2.65 million, Julio Jones' penthouse would be the perfect place for you. The Atlanta Falcons Julio Jones has put his penthouse up for sale. The penthouse is available for $2.65 million and includes a sweet retreat.
For today's blog, exclusive to our TTP members, we will be talking more about the Atlanta Falcons' wide receiver, Julio Jones, and his Luxe Atlanta Penthouse that is now on sale in the market. Now without further adieu, let's get into the blog.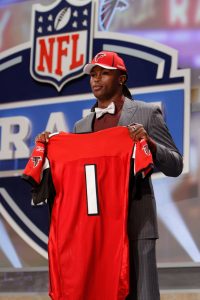 Jones, who is originally from Alabama, purchased a luxury apartment for $2.3 million in 2018. After spending a decade on the Atlanta Falcons and setting the team's record for career receiving yardage, he signed with the Tennessee Titans in 2021. After only one season with Tennessee, Jones spent his last few years living in California. In July, he signed on to play with the Tampa Bay Buccaneers. After years of residing in Atlanta, the Falcon decided it was time for a change.
Reserving a stay at the W Atlanta Residences is described as a "one-of-a-kind private haven in the sky" by the listing. The two story penthouse is the largest in the building, and it has all the top of the line amenities. Formally living spaces, this building features two-story windows. The view is of downtown Atlanta and Mercedes-Benz Stadium.
This luxury 3-bedroom unit has 4,154 square feet of living space on two floors, features a living and dining space, an open kitchen with bar seating as well as custom closets and luxury en suite baths. Highlights of this home include a wet bar and billiard room, media space, and a floating staircase. Luxury meets convenience in this barely used residence. It was built in 2018 with careful design as a priority to provide the ultimate experience.
The main features of this house include designer wall coverings, quartz counters, a Nest thermostat, automatic shades, and a Sonos audio system. The apartment building has 24/7 security with a pool, spa, and fitness center. The unit you are looking at comes with extra storage and two parking spots. With that let us get to know more about the Atlanta Falcons wide receiver.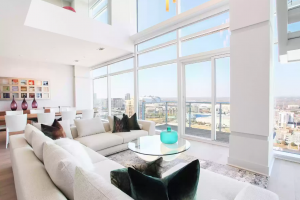 Julio Jones Jr. is an American football player. He was born on February 8, 1989. He played college football at Alabama and was drafted by the Atlanta Falcons in the first round (6th overall) of the 2011 NFL Draft. He is regarded as one of the best receivers in recent years, but might be best known for his outstanding physical attributes. Jones had a productive rookie season in 2012, recording 1,198 receiving yards and ten touchdowns his rookie year; he went on to make his first Pro Bowl that same year.
In 2013, Jones unfortunately only played five games after an injury took him out of the game. He led the Falcons in 2014 by recording 1,593 yards 2014 and made his second Pro Bowl. Jones had a breakout in the next season, leading the league in two major categories and being voted to his first All-Pro team. He followed up with another productive season this year and was named to his second All-Pro selection. Jones has been the best receiver over the last three seasons, amassing 4,515 yards which is more than anyone in that time period.
With the Falcons, Jones amassed 12,896 receiving yards, most by a receiver since entering the league, and more than any receiver in the 2010s, with 12,125 yards during that span. In doing so, Jones was invited to seven Pro Bowls, including six consecutive from 2014 to 2019, was a first-team All-Pro selection twice, and was named second-team All-Pro three times. Jones has been praised for his rare combination of size, speed, catching ability, strength and leaping ability. He also has a rare combination of size, speed and body control.
On November 11, 2018, Jones became the fastest player in NFL history to reach 10,000 career receiving yards. On September 15, 2019, Jones became the all-time career receiving yards leader for the Falcons. On October 5, 2020, Jones became the all-time career receptions leader for the Falcons. His career average of 91.9 receiving yards per game is the highest in NFL history, and as of 2021, he is tied for third all-time in career games with 100-yards receiving in 59 career games. In 2021, Jones was traded to the Titans after performing poorly in 2020. After he was released by the Titans in 2022, Jones ended up signing with the Tampa Bay Buccaneers.
Julio Jones was born on February 8, 1989. He was born to his mother Queen Marvin, who raised him as a single mother. His father left when he was 5, and his mother cared for him alongside his brother. Jones had a tough upbringing in the community where he lived. Fortunately for him, he had a close relationship with his mother and attended Foley High School. There he played wide receiver and defensive end for their high school football team. As a high schooler, Jones quickly caught on. By his junior year, he had 75 receptions for 1,306 yards and 16 touchdowns. People referred to him as "Waffle House" because he was always open. He participated in the Under Armour All-American Game back then.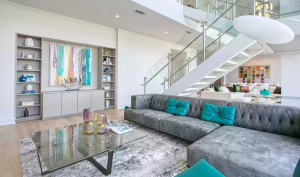 In addition to football, Jones was a starter on the basketball team and was a standout track athlete. He was the state champion in the long jump (24–2 or 7.40m) and triple jump (47–5 or 14.52m) in both 2006 and 2007. He was named the 2006–07 Gatorade T&F Athlete of the Year in the state of Alabama. He was the state champion in the high jump (6–6 or 1.98m) during the 2007 indoor season. He was named All-county selection in 2005, 2006, and 2007. He won Mr. Alabama Track & Field athlete of the year in 2007.
He also competed as a sprinter in 2008 and posted a personal-best time of 11.13 seconds in the 100-meter dash at the Class 6A Section 1 Meet, where he placed second. Rivals.com considers Jones to be a five-star recruit, while they list him as the number one wide receiver in the country back in 2008. On National Signing Day, he decided to commit to playing college football for Alabama. The Crimson Tide became Jones's first coached professional team.
Early in his career, he quickly became one of the players that would make an impact and become adored by fans. This was when he became the first freshman player to start off as a wide receiver for The Tide in the season opener ever and against Clemson Tigers in 2008. Jones's first 100-yard receiving game was in the annual rivalry game versus Tennessee. In this game Jones had six receptions for 103-yards and a touchdown. He also had a breakout performance in the 41–30 win over the #3 ranked Georgia Bulldogs, recording five receptions for 94-yards including a 22-yard touchdown reception from John Parker Wilson.
Jones grabbed seven catches for 128-yards during the second game, which is a significantly better performance than his previous attempt. Jones' best game of the season was in a close overtime win against LSU. His 23 yard reception set up John Parker Wilson's 24 yard game-winning touchdown. On Alabama's first play, Jones caught a 64-yard pass which set up the Crimson Tide's first score of the game. However, Alabama lost 31–20 to #1 Florida when they gave up their first loss of the year.
After his freshman season, Jones led Alabama in receiving with 58 receptions for 924 yards and four touchdowns. On December 8th, the Associated Press announced the votes to set the All-SEC first team, second team, and individual awards. Nick Jones was on the second-team All-SEC and was named as a SEC Freshman of the Year. His freshman year performance caused him to be compared to NFL great Michael Irvin. Other evaluators said he had a rare blend of size, strength, speed, and agility that reminded them of a high school version of Irvin. The NFL scout who was evaluating Jones also put him in the same category as Larry Fitzgerald, the second leading receiver at that time.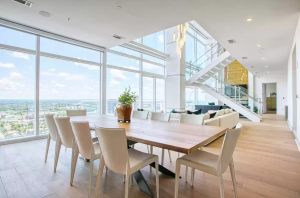 After a lack of production in the first half of the 2009 season, Alabama's AJ Jones rebounded into strong production during the second half. In a rivalry game against #9 LSU, he finished with four catches for 102-yards and 73-yard game-winning touchdown catch in their 24–15 victory. "The Drive" marked the come-from-behind victory, with Jones catching three third-down passes and sending Auburn players scrambling. The drive was capped by a Roy Upchurch touchdown in the waning minutes of the fourth quarter.
Alabama was undefeated during the regular season, working their way to a game against the #1 Florida Gators. Jones made the first catch of the game which was an 18-yard catch from McElroy. The Crimson Tide won the game 32–13, earning a chance to play for the BCS National Championship in the 2010 title game against the #2 Texas Longhorns. His 23-yards receiving led the Tide in the title game, as the passing game struggled. However, Alabama's running game took over again and provided 205 yards of total rushing and led Alabama to a 37–21 victory.
After two games of 100+ yards rushing, Jones had three touchdowns in 7 games. He scored in the first 7 games of the season. In October against Tennessee, he gained 221 yards on 12 receptions in the 41-10 victory at Neyland Stadium in Knoxville, Tennessee. He earned his first collegiate game with two receiving touchdowns on 11/18 against Georgia State, in a 63-7 victory. On November 26, Jones had ten receptions for 199-yards and a touchdown against Auburn. The Crimson Tide lost by a score of 28-27.
Alabama reached the bowl game as Jones's final collegiate game. Against Michigan State, he had three receptions for 49 yards, 36 rushing yards and a rushing touchdown in the Capital One Bowl victory. Jones finished 3rd in the nation in receiving yards this season. In total, he had 78 catches and 1,133 yards as well as seven touchdowns. He also made 8 rushes for 135 yards and two touchdowns, 5 punt returns for 44 yards, and 5 kickoff returns for 129 yards. Catching 179 passes and 2,653 yards during his time at Alabama, Jones was ranked second in school career records for receptions, and fourth for touchdowns. In 2010 he was named one of the conference's first-team receivers.
In January of 2011, Jones decided to forego his senior year. Instead, he declared eligible for the NFL Draft with teammates Mark Ingram, Greg McElroy, and Marcell Dareus. Jones was later invited to a skills contest after posting the fastest 40 yard dash in his position at the NFL Combine. Jones timed 200 meters under 4.38 seconds despite having a broken foot, which allowed him to perform well in jumping and sprinting drills as well. The Atlanta Falcons drafted Jones with their sixth pick, despite already having Pro Player Roddy White.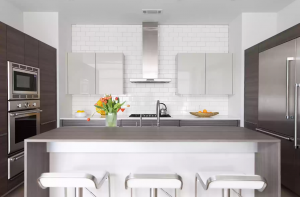 They gave up five draft picks to the Cleveland Browns in order to move up in the draft and take Jones, giving them their 27th, 59th, and 124th Picks from the 2011 Draft as well as their first and fourth-round picks from 2012. Due to the work stoppage at the time of the draft which prevented teams from using players in draft day trades, Falcons general manager Thomas Dimitroff found it difficult having to use only draft picks to trade up from the number 27th overall pick to the sixth overall pick.
"We knew it was going to be an aggressive move and cost us," Dimitroff said. "As an organization we felt very strongly about the move for a player who truly adds the explosive, urgent athleticism we're looking for to improve on this team." He was the second wide receiver to be taken in the 2011 NFL Draft, behind only A. J. Green of the Georgia Bulldogs, who was selected fourth overall by the Cincinnati Bengals. In addition, he was one of five Alabama Crimson Tide players to be selected that year. Jones wore number 11 with the Falcons.
Jones signed a four-year contract on July 28, 2011 worth $16.2 million. He made his first NFL game appearance against the Chicago Bears in their home stadium, Soldier Field. In this game, he caught five balls for 71-yards. His last catch of the game would also be his first one with 100+ yards. In Week 3 against the Tampa Bay Buccaneers, he had six receptions for 115- yards. In week four, Jones had 11 receptions for 127 yards in a victory against the Seattle Seahawks.
He recorded his first two receiving touchdowns in Week 9 in a matchup against the Indianapolis Colts. His first touchdown was a 50-yard reception from Matt Ryan and the second touchdown was an 80 yard reception from Ryan. After having quiet games against the New Orleans Saints and the Minnesota Vikings, and being inactive during a game against the Tennessee Titans, Jones bounced back against the Houston Texans with four receptions for 68-yards in the 17–10 loss.
The following week, Jones had another strong game with three receptions for 104-yards and two touchdowns of 75-yards and 17-yards respectively, both of his touchdowns were in the 4th quarter, allowing the Falcons to close out a 31–23 victory against the Carolina Panthers. In his last three games of the regular season, Jones recorded 85-yards and one touchdown, 128-yards and one touchdown as well as 76-yards and two touchdowns. Overall in the 13 games he played, Jones racked up 393 yards and six touchdowns.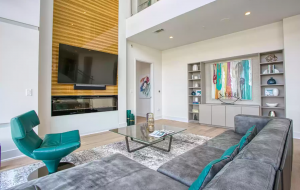 He finished the season leading all rookies in touchdown receptions with eight and a total of 54 receptions for 959 receiving yards which ranked second among rookies in yards behind A. J. Green and third in catches behind Green and Greg Little. Jones was named to the PFWA All-Rookie Team for the 2011 season. Jones's team made the playoffs with a 10–6 regular-season record and got the #5 seed in the playoff brackets. In his playoff debut, Jones had seven receptions for 64-yards but lost 24 to 2 against the eventual Super Bowl champion New York Giants.     
In his second professional season, Jones started off strong by catching six catches for 108-yards and two touchdowns in the 40–24 victory over the Chiefs. He backed up this performance with five receptions for 123-yards and a touchdown against the Eagles in Week 8. The following week, he caught five more passes for 129-yards against the Cowboys in a 19-13 victory. In Week 12, Jones had six receptions for 147-yards. He also scored an 80 yard touchdown reception in the 24–23 victory over the Tampa Bay Buccaneers. On December 16, Jones had six receptions of 74 yards and two touchdowns in the 34–0 victory over defending Super Bowl champion New York Giants.
The Falcons finished the season with a 13–3 record and had the top seed in the NFC for the NFL playoffs. Jones recorded his first career interception, on a Hail Mary pass attempt from Russell Wilson to win against the Seattle Seahawks. The Falcons recorded six receptions for 59-yards, in their 30–28 victory against the Seahawks.  In the NFC Championship against the San Francisco 49ers, Jones had 11 receptions for 182 yards and two touchdowns in the 28–24 loss. This was a career-high amount of yards and touchdowns, setting his own record. In 2012, he had 79 receptions for 1,198 receiving yards and 10 touchdowns—his first season going over 1,000 yards and setting a career high of single-season touchdown receptions. Jones has been appointed to the Pro Bowl. He and Roddy White have both surpassed 1,000 yards by far, which is a first for Atlanta since Tony Martin and Terance Matise did it in 1998. On the list of NFL Top 100 Players of 2012, he ranked 26th.
In the start of 2013, Jones showed good performance against the New Orleans Saints with 7 catches for 76 yards and 1 TD. In the following game, there were 11 catches for 182 yards, which included a long TD of 81 yards. Over the next two games, Jones continued his hot streak with nine receptions for 115 yards against the Miami Dolphins and six receptions for 108-yards performance against the New England Patriots.
However, on October 7th 2013, Jones fractured his foot in a Monday Night Football loss to the New York Jets and had eight receptions of 99 yards in that game. Jones managed 76th in receiving yards among qualified players for the 2013 season, with 41 receptions for 580 yards and two touchdowns. If Jones had played a full 16-game season and kept up his average of 116 yards per game, he would have totaled 1,856 yards off of 131 receptions, which would have led the league in both categories.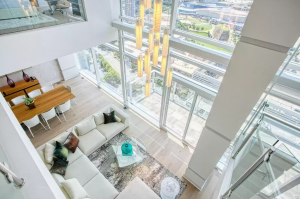 On April 29, 2014, the fifth-year option of his rookie contract extended Jones's obligations with the team through 2015. Jones started off 2014 with a seven reception and 116-yard performance against the New Orleans Saints at Georgia Dome. In Week 3 against Tampa Bay, Jones had nine receptions for 161 yards and two touchdowns in a 56-14 victory. On November 30, Jones set a new career-high with ten receptions for 189-yards in the 29–18 victory over the Arizona Cardinals. 
The following week on Monday Night Football, he broke his single game receiving record, recording 259-yards on 11 receptions in the 43–37 loss to the Green Bay Packers, his first career game with over 200-yards receiving. In the game, Jones had a reception for 79 yards, and a touchdown reception of 22 yards. He also had the fourth-most receiving yards in a Monday Night Football game.
In Week 16 against the New Orleans Saints, Jones had seven receptions for 107 yards. At the end of the year he had 104 receptions and was first in total receiving yards in the NFC and third in the entire NFL. Jones was selected to the Pro Bowl for the 2014 season. He and his Falcons failed to make the playoffs for the second consecutive year, finishing with a 6-10 record and 13th overall rank.
Jones began the 2016 season with one 100-yard game. However, after Week 3, Jones began an impressive winning streak for the Falcons in which he caught 12 passes for a Falcons-record 300-yards and a touchdown against the Panthers. He earned NFC Offensive Player of the Week during this streak. Matt Ryan threw for 500 yards, and Julio Jones was with him. They were the first quarterback/wide receiver combo to gain at least 500 passing yards and 300 receiving yards.
In the second half of the season, Jones went over 100 yards five times including a 174-yard game against the San Diego Chargers in Week 7. Jones finished the 2016 season with 83 receptions on 129 targets for 1,409 yards and six touchdowns. His 17.0 yards per reception and 10.9 yards per target during the last year were career highs for him. He was selected to his third consecutive Pro Bowl and named first-team All-Pro for the second consecutive year.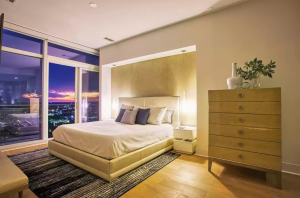 He was also ranked third by his peers on the NFL Top 100 Players of 2017 as the highest-ranked wide receiver. At the end of the 2016 regular season, the Falcons had 11 wins and 5 losses. The Falcons had a #2 ranking in the NFC. In the Divisional Round of playoffs, Jones had six receptions for 67-yards and a touchdown against Seattle. In their last game against the Green Bay Packers, Jones had nine receptions for 180 yards and two touchdowns. Receiving 4 receptions for 87 yards on 4 targets, Jones will be remembered as an iconic player during Super Bowl LI.
Late in the game, the Falcons were up 28-20 and Jones' play helped the team get good field position to seal the victory; however, on a later play, Ryan threw an incomplete pass resulting in a sack and holding penalty which caused Atlanta's loss since they were out of game-sealing field goal range. The Patriots would win the coin toss and score after their ensuing drive. However, the Falcons would come back quickly to tie it up. The Patriots came back with a walk-off touchdown to complete the Super Bowl's largest comeback in history.
In the game against Seattle and Week 1, Jones caught nine passes after 12 targets and scored 157 yards as the Falcons lost with a score of 25–38. He also surpassed 800 career receptions during this game. On Thursday Night Football, he was forced to leave the game due to a hamstring injury in the 16–30 loss to Green Bay Packers. In that game, he became the Falcons all-time leading receiver in career receptions, surpassing Roddy White's number of catches. In Week 6 against the Minnesota Vikings, Jones had 8 catches for 137 yards and two touchdowns.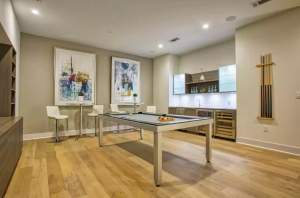 In Week 8 against the Carolina Panthers, Jones had 7 catches for 137 yards in a victory. However, he was injured again with his hamstring and missed Week 13 against the New Orleans Saints. Jones played only nine games in 2020 because of injury, but still managed to rank 41st in receiving yards among 499 qualified players for that season. On May 22, 2021, a photo of Jones wearing a Dallas Cowboys sweatshirt led internet rumors to start speculating that Jones could possibly be traded.
On May 24, 2021, Shannon Sharpe asked Falcons wide receiver, Julio Jones, if he wants to remain with the team next season. After doing so, Jones told Sharpe that he had no desire to play for the Cowboys and wanted to join a winning team like the Falcons next season. He was ranked 29th on the NFL Top 100 Players of 2021. The trade happened on June 6, 2021. Jones was traded to the Tennessee Titans and a sixth-round selection in the 2023 NFL Draft was traded to Tennessee.
In return, the Falcons got a second-round selection in the 2022 NFL Draft and a fourth-round selection in the 2023 NFL Draft. Jones elected to wear jersey No. 2 with the Titans due to jersey No. 11 being taken by fellow receiver A.J. Brown. He was fined $10,815 for getting into a scuffle with defensive back Byron Murphy during the season opener against the Arizona Cardinals, in which the Titans lost 38–13. In the game against the Seattle Seahawks, Jones in his only game of the season with over 100-yards receiving and a quarter of those yards recorded in just half of a game.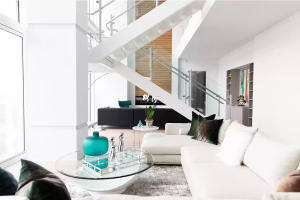 With six receptions for 128-yards, all recorded in the first half, Jones had a reception of 51-yards and had a controversial touchdown called back after officials ruled that he didn't land correctly on his first step before gaining control of the ball. In Week 6 against the Buffalo Bills, Jones had three receptions for 59 yards. He gained most of those yards off of a 48-yard reception that he caught after the ball bounced off the helmet of Micah Hyde.
Jones was placed on injured reserve due to a hamstring injury and activated two weeks later. In game Week 7 Jones had one of his best performances with 5 receptions, 105 yards, and a receiving touchdown. That being said, in his other 6 games in that week he failed to make more than 60 yards in touches or 5 receptions. In the injury-riddled season for the Tennessee Titans,  Jones led with 31 receptions for 434 receiving yards and a touchdown.
The number one seed in the AFC was clinched with a 12-5 record by this team. In Jones' first postseason game in four seasons, in the Divisional Round against the Cincinnati Bengals, Jones had statistically his best game since Week 2 of the regular season, with six receptions for 62-yards. Jones was released from the Titans on March 16 and eventually signed a one-year contract with the Tampa Bay Buccaneers.      
There you have our TTP blog for today. Now, what do you think about the home? Let us know in the comments below. Don't forget to subscribe to our channel, click the notification bell, and like this blog. If you think that we have delivered value please share this blog with one person. Just one share is enough for us, for you to show your appreciation for the commitment and hard work we all put together in creating this blog that teaches and helps you on your mission of building your own fortune. And you don't know that one share could go a long way. And keep in mind that no matter how many times you're going to read this blog, you won't see any results unless you take action. Good bye and see you at the next one!
---