Former CEO of Gap Spends $42 million on a Malibu seaside estate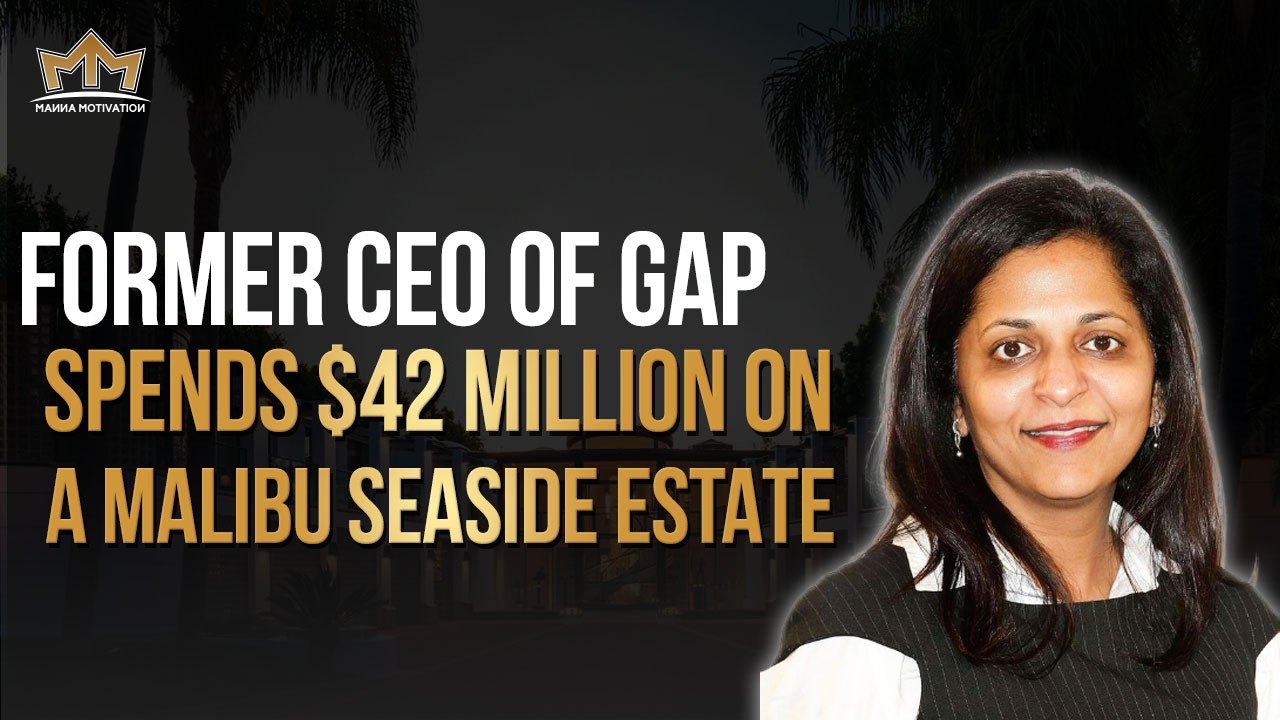 Glenn Murphy was a businessman who served as the chairman and CEO of Gap. Though he will forever be known for his successes in the clothing industry, he has since moved on to new endeavors and today he holds managing positions at FIS Holdings. Glenn Murphy and his wife Stacey are philanthropists, donating millions to the Notre Dame men's basketball program and mental health causes. Now Murphy can add Malibu homeowners to the list, having paid retired businessman Joseph Alibrandi and wife Tunny just over $42 million earlier this year for an oceanfront mansion resting atop a bluff on the western end of Malibu, in a little-known gated community.
For today's blog, exclusive to our TTP members, we will be talking more about the former CEO of Gap, Glenn Murphy, and his new 42-million-dollar Malibu seaside estate. Now without further adieu, let's get into the blog.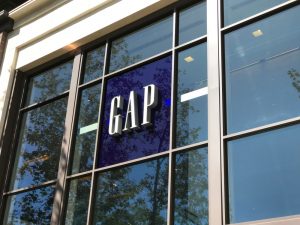 The couple originally listed their mansion with a $56.5 million price tag, which was reduced to $50 million before it went to Murphy this past February at a substantial discount. The home is currently listed for $10 million and the couple maintains their primary residence in Toronto. As for Murphy's newly acquired vacation digs, that place has five bedrooms and seven baths spread across 10,500 square feet of living space on three levels. Sited on a gated 1.2-acre lot comprising 10 separate parcels — all overlooking about 281 feet of ocean frontage — the impressive stucco and terracotta-roof structure was custom built by the Alibrandis in the 1990s, complete with glitzy amenities — an elevator, game and screening rooms, a gym and wine cellar with tasting room, just to name a few — plus walls of glass providing seamless indoor-outdoor environs.
The house is welcoming and majestic, with a beautiful entry point. The windows let in natural light and there is ample space. There are vaulted ceilings that display clerestory windows. There is an elevated dining area off of the living room, with a bar next to it. Elsewhere, you will find a breakfast nook that includes a contemporary two-way fireplace—perfect for family gatherings. This cozy space will connect to a gourmet kitchen outfitted with high-end appliances and seating for six.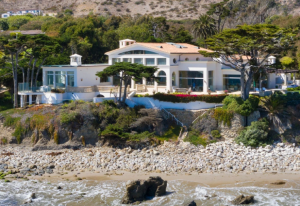 There are three ocean-view suites that can be found upstairs, while the sizable master on the main hosts a fireside sitting area, designer showroom closet, and luxe bath equipped with dual vanities, a soaking tub, and glass-encased shower; and out back, the picturesque grounds hold a wraparound terrace ideal for al fresco entertaining and relaxing with a swanky kitchen setup, as well as a fire-pit, hot tub and an outdoor shower for two. There's also a grassy lawn with plenty of room for a pool and a private staircase to the beach below.
The Gap, Inc., commonly known as Gap Inc. or Gap (stylized as GAP), is an American worldwide clothing and accessories retailer. Gap was founded in 1969 by Donald Fisher and Doris F. Fisher and is headquartered in San Francisco, California. The company operates four primary divisions: Gap, Banana Republic, Old Navy, and Athleta. The company specializes in a wide array of clothing for men, women, children, and babies. Gap Inc. is the largest specialty retailer in the United States; it has approximately 135,000 employees and operates 3,727 stores worldwide. The Fisher family has been involved in the company on an ongoing basis.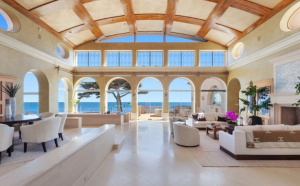 Donald Fisher served as chairman of the board until 2004 and was involved with the dismissal of Millard Drexler as CEO in 2002. He remained on the board until his death in 2009. Fisher's wife and their son, Robert J. Fisher, also serve on Gap's board of directors. Robert succeeded his father as chairman in 2004 and also served as CEO on an interim basis following the resignation of Paul Pressler in 2007, before being succeeded by Glenn K. Murphy up until 2014. From From February 2015 to November 2019, Art Peck was CEO of Gap Inc., until Sonia Syngal replaced him in March 2020.
Syngal stepped down in July 2022, with Executive Chairman Bob Martin serving as interim CEO. In 2007, Gap announced that it would "focus [its] efforts on recruiting a chief executive officer who has deep retailing and merchandising experience ideally in apparel, understands the creative process, and can effectively execute strategies in large, complex environments while maintaining strong financial discipline". That January, Pressler resigned after two disappointing holiday sales seasons and was succeeded by Robert J. Fisher on an interim basis. He began working with the company in 1980 and joined the board in 1990, and would later assume several senior executive positions, including president of Banana Republic and the Gap units.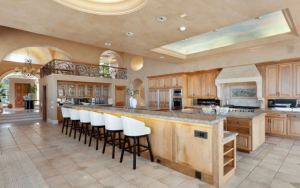 The board's search committee was led by Adrian Bellamy, chairman of The Body Shop International, and included founder Donald Fisher. On February 2, Marka Hansen, the former head of the Banana Republic division, replaced Cynthia Harriss as the leader of the Gap division. The executive president for marketing and merchandising Jack Calhoun became interim president of Banana Republic. In May, Old Navy laid off approximately 300 managers in lower volume locations to help streamline costs. That July, Glenn Murphy, previously CEO of Shoppers Drug Mart in Canada, was announced as the new CEO of Gap, Inc.
New lead designers were also brought on board to help define a fashionable image, including Patrick Robinson for Gap Adult, Simon Kneen for the Banana Republic, and Todd Oldham for Old Navy. Robinson was hired as chief designer in 2007 but was dismissed in May 2011 after sales failed to increase. However, he enjoyed commercial success in international markets. In 2007, Ethisphere Magazine chose Gap from among thousands of companies evaluated as one of 100 "World's Most Ethical Companies". On February 19, 2014, Glenn Murphy, CEO of Gap Inc., announced Gap will raise the minimum wages for its 65,000 U.S. store employees.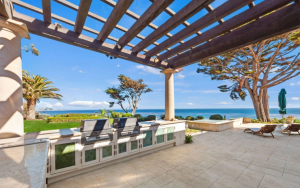 Lululemon has appointed Chairman and CEO of FIS Group LLC Glenn Murphy to the company's Board of Directors as Co-Chairman. The company said Michael Casey will step down from the role of co-chairman and remain a Director with limited responsibilities but will continue to Chair the compensation committee as well as stay on as Chairperson for the audit committee. "I am grateful for Michael's valuable contributions as co-chairman and appreciate his continued commitment as part of the Board for the past nine years," said David Mussafer, Co-Chairman of Lululemon in a statement, adding, "I am delighted to welcome Glenn to the Board as Co-Chairman.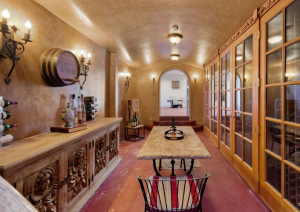 An experienced industry executive with more than 25 years in retail, he brings an established track record as a strategic operator across major retail brands." "Glenn is a seasoned executive with global expertise and I look forward to leveraging his strategic thinking, skills, and deep industry knowledge," added Laurent Potdevin, CEO of Lululemon. The statement added that as Head of FIS Holdings, Murphy is responsible for leading the high-impact consumer-focused investment firm deploying a combination of operating guidance and capital flexibility.
Prior to founding FIS Holdings, he served as chairman and CEO of The Gap for seven years. He has also led diverse retail businesses and brands across grocery, pharma, health and beauty, books, and lifestyle. As CEO of Shoppers Drug Mart Corporation and CEO and president of the retail division of Chapters, he gained years of expertise in diverse industries. During his career at Loblaws, he spent 14 years there. Upon returning to Toronto, he has also been involved with Sunnybrook Hospital and coaching recent university graduates in their early career decisions.
There you have our TTP blog for today. Now, what do you think about the house? Let us know in the comments below. Don't forget to subscribe to our channel, click the notification bell, and like this blog. If you think that we have delivered value please share this blog with one person. Just one share is enough for us, for you to show your appreciation for the commitment and hard work we all put together in creating this blog that teaches and helps you on your mission of building your own fortune. And you don't know that one share could go a long way. And keep in mind that no matter how many times you're going to read this blog, you won't see any results unless you take action. Goodbye and see you at the next one!
---