Former Jazz Coach Quin Snyder Sells His Salt Lake City Mansion for $12.75M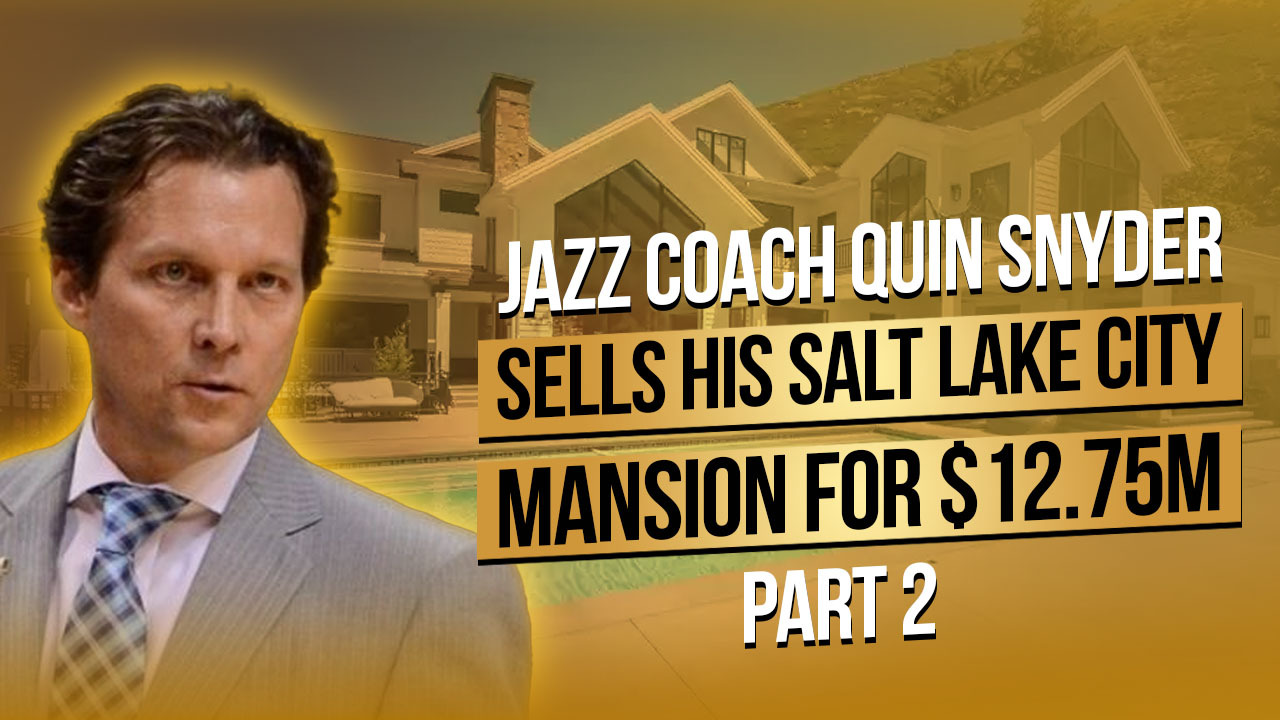 People would have laughed at you if you had told them a decade ago that they could live in Coach Quin Snyder's Salt Lake City Mansion! The internet has made it easier than ever to learn just about anything you want. So with all this content and information available, how did you know which ones to learn from and which ones actually work?
Luckily for you, TTP Member, for today's blog we will be talking about Former Jazz Coach, Quin Snyde. This is part 2 of a two-part series  for Former Jazz Coach Quin Snyder Sells His Salt Lake City Mansion for $12.75M. If you haven't watched the first part yet, there would be a link down below or would pop up on top.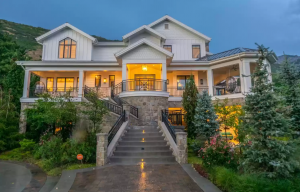 After eight years in Utah, Jazz head coach Quin Snyder announced his resignation on Sunday. 
Shortly after ESPN's Adrian Wojnarowski reported Snyder planned to retire, Jazz owner Ryan Smith confirmed the unexpected resignation. Recently, Snyder, 55, oversaw Utah's 49-33 record and postseason run, which included a first-round series against the Mavericks that lasted six games.
Smith stated in a statement that Quin Snyder "has embodied what Jazz basketball is for the last eight years." "Quin's dedication to his work and meticulous attention to detail each day speak volumes about the kind of professional he is. I respect Quin's decision and can't help but admire him. We sincerely thank Quin and Amy for all of their contributions to the state of Utah and the Jazz, and we wish them the best, on behalf of Ashley and I, our ownership group, and our entire organization.
While Snyder's future plans are currently unknown, SI's Chris Mannix reported that he is still eager to coach and simply felt it was time to move on. Prior to the hiring of Darvin Ham, Snyder was reportedly a target of the Lakers. He leaves his time with the Jazz as the second-winningest coach in the team's history (372-264), trailing only Jerry Sloan.
Prior to the 2014–15 season, Snyder signed with Utah after accumulating more than 20 years of experience in the NBA and abroad. With six straight winning seasons, including three Northwest Division championships, Snyder quickly transformed Utah into a playoff regular after his team had finished below.500 and missed the postseason in each of his first two seasons as coach.
After finishing 48-34, Snyder was named a finalist for Coach of the Year in 2018, but former Raptors coach Dwane Casey ultimately won the honor. The Rockets defeated the Jazz in six games in the conference semifinals of the same year. In the end, the disappointment turned out to be a recurring theme over the following few years.
Utah remained a regular playoff contender for almost ten years, but Snyder and company were unable to carry their regular-season success over to the postseason. Under Snyder, the Jazz were eliminated every time either in the first round or conference semifinals despite having a roster that was well-rounded and featured All-Stars like Gordon Hayward, Rudy Gobert, and Donovan Mitchell. Under Snyder, Utah's postseason record was 21-30 overall.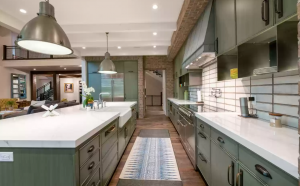 Snyder, who started his coaching career in 1992 with the Clippers, worked as an NBA assistant for the Hawks (2013–2014), Lakers (2011–2012), and Sixers (2010–2011) before joining Utah. Snyder's resume also features a number of intriguing positions outside the NBA, such as a four-year employment from 1995 to 1999 as an assistant coach for the legendary Mike Krzyzewski. Before spending four years as the coach of the NBA G League's Austin Toros, where he won COY awards in 2009, the former Duke student left his alma mater to coach Missouri for seven seasons.
In his farewell speech on Monday, Quin Snyder thanked Utah Jazz owner Ryan Smith and CEO Danny Ainge for their kind words and then turned to his right. Gail Miller sat next to Snyder's wife, Amy, in a press conference room inside the Zions Bank Basketball Campus off camera.
When there wasn't, "I'd just like to thank Gail and the Miller family for giving me a chance." Before nodding and moving on, Snyder paused briefly to expel the feelings that were trembling his voice. "I'm grateful for the chance."
Snyder became the Jazz's head coach eight years ago, but he had no prior coaching experience. The Millers took a risk by hiring Snyder, a risk that, while it did not produce the desired postseason results, was successful in all other respects.
Snyder's wife was expecting when he arrived in Utah to start his job as the Jazz's head coach. Two of his children have lived here their entire lives, according to Snyder. This is a special place, and we won't let that change. It's one of the factors that makes it particularly challenging.
Snyder's decision to leave his position as Jazz coach was not an easy one, and he thought about it for weeks before deciding last Saturday night.
He explained, "It was just time." "I tried to put words to that, and as far as trying to look into a lot of different reasons, it really isn't any more complicated than that. I just had the impression that I had reached the completion of it.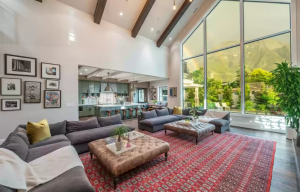 Things have advanced quickly since then. Snyder attempted to contact as many players on the team during the previous 24 hours and informed Jazz ownership and the front office of his decision.
Before the Jazz made the announcement Sunday night, Snyder had a lot of calls to make and a lot of ducks to line up. Snyder claims that even though his interactions with the players were brief, they were nonetheless encouraging and positive.
In regards to Snyder, Ainge stated, "We fervently wanted him to stay." "At the same time, I've left Boston after 18 years as a general manager and left coaching, so I trust that Quin knows more than we do about what's best for him and his family."
That reiterates what Jazz general manager Justin Zanik had previously said to the audience.
Zanik declared after the Jazz's 2022 playoff run that Quin Snyder was "one of the best coaches in the NBA." Quin Snyder is the only partner I would choose to work with as a coach, as a figurehead for our players, and as a partner in our front office.
The Jazz reportedly offered Snyder a contract that would have made him one of the highest paid coaches in the NBA, but Snyder felt that staying would prevent the Jazz from receiving the support they needed to advance as a team.
Snyder's decision to leave a roster that he played a key role in building weighs heavily on him, but he has no concrete plans for the future.
"That first year is clear (in my mind). And we all developed together with those guys. Snyder reflected on his time with the Jazz and said, "We all grew together. "That's the charm of this business—the opportunities you get, and how they keep coming over time. I'm happy about that.
Despite recent rumors suggesting that Snyder might succeed Gregg Popovich in San Antonio, Snyder denied having thought about his next coaching position.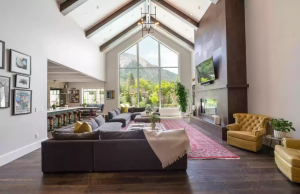 It hasn't even crossed my mind, Snyder admitted. "I have only been concentrating on this, and it has been overwhelming on many levels. In terms of coaching or anything else along those lines, I have no idea what I'll be doing the following year. We talked about attending Halloween with my daughter yesterday, so I know I'll be there. That was a benefit of my resignation.
Ainge and Smith expressed their hope that Snyder would weigh in and share his thoughts on what the Jazz should be looking for in their next head coach, even though Snyder might not have made up his mind about what comes next.
Beyond that, Snyder will eagerly anticipate celebrating Halloween, Christmas, Easter, and all the other yearly holidays with his family, which were not always guaranteed while he was the Jazz's coach.
I'm lucky to have a family that I really enjoy spending time with, he said. "That's a good place to start."
On June 5 in Salt Lake City, an outstanding period in basketball came to an end. After eight seasons, a 372-264 overall record, and the third-longest active head coaching tenure in the NBA, Quin Snyder announced his resignation as coach of the Utah Jazz.
The following day, Snyder explained his choice at a press conference by saying, "It was time." "It's time for Jazz to advance. It's time for me to proceed. To me, it simply made the most sense.
At the end of his first tenure as head coach at Missouri, Snyder didn't have that same luxury.
Rocky years for Snyder In February 2006, Mizzou Snyder left mid-season under less than ideal circumstances. He claimed that during that time, he was informed he would be fired at the conclusion of the season despite the team's losing record and NCAA probation.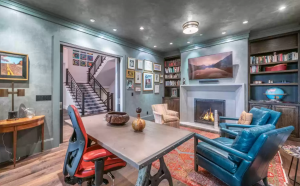 Beginning with that, Snyder went on to hold five pro-level assistant coaching positions, including three in the NBA. The Jazz then hired Snyder as their head coach in June 2014, and Snyder once more took control of a team.
In an earlier interview this year, two former Missouri standouts expressed their satisfaction with Snyder's accomplishment of six consecutively successful NBA seasons. In March, former MU star guard Kareem Rush told the Tribune, "I personally feel extremely happy for Quin. For me personally, it was encouraging to see him bounce back from his struggles and succeed at the NBA level.
In Columbia, Synder was under pressure from the beginning. He took over as Norm Stewart's assistant coach for the Tigers. In each of his first four seasons, Snyder guided the Tigers to NCAA Tournament bids. This includes a trip to the Elite Eight in 2002, when Missouri wasn't certain it would make the team.
After a three-year period, Snyder was referred to 17 times in an NCAA investigation into possible violations of recruiting laws in 2004 involving the recruitment of point guard Ricky Clemons. A three-year probation followed as a result. On February 10, 2006, Snyder's resignation marked the end of everything. Snyder finished his tenure at Missouri with a 42-42 record over his final nearly three seasons, following a 22-11 campaign in 2002–03.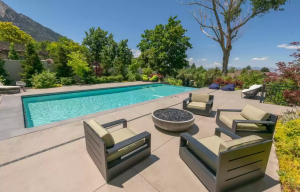 The 2002 MU Elite Eight team's captain, Clarence Gilbert, told the Tribune in March that Snyder's flaws never stemmed from a lack of coaching ability. Gilbert said, "That was never Quin's issue. "He could always coach."
Snyder's arduous journey to the Utah Jazz
By no means was Snyder's route to Utah a straight one. He served as the head coach of the Austin Toros from 2007 to 2010, as an assistant coach for the Philadelphia 76ers from 2010 to 2011, for the Los Angeles Lakers from 2011 to 2012, for CSKA Moscow from 2012 to 2013, and for the Atlanta Hawks from 2013 to 2014.
After Tyrone Corbin was fired in 2014, he was brought in to take charge of the Jazz. Ironically, Snyder was hired to replace Stewart in 1999, and Corbin was appointed to succeed longtime Jazz coach Jerry Sloan.
Snyder led the Jazz to the playoffs in six straight seasons from 2017 to 2022, his biggest job since managing the Tigers. Rush said, "To see him bounce back and do the things he's doing, he's definitely made me proud.
The renaissance was finished. Snyder rose to prominence as a coach in the NBA. The players adored Snyder. They enjoyed the faith he had in him.
That's it for this blog TTP Member, remember to subscribe to our channel and if you feel like we've delivered value please share this blog with ONE person. That's right just one person as a token of your appreciation for the hard work we put into making content that educates and helps you on your mission of building your own fortune. Remember you can read blog after blog, but it isn't until you actually take action that you'll start to see results. See you soon!
---