Former Jazz Coach Quin Snyder Sells His Salt Lake City Mansion for $12.75M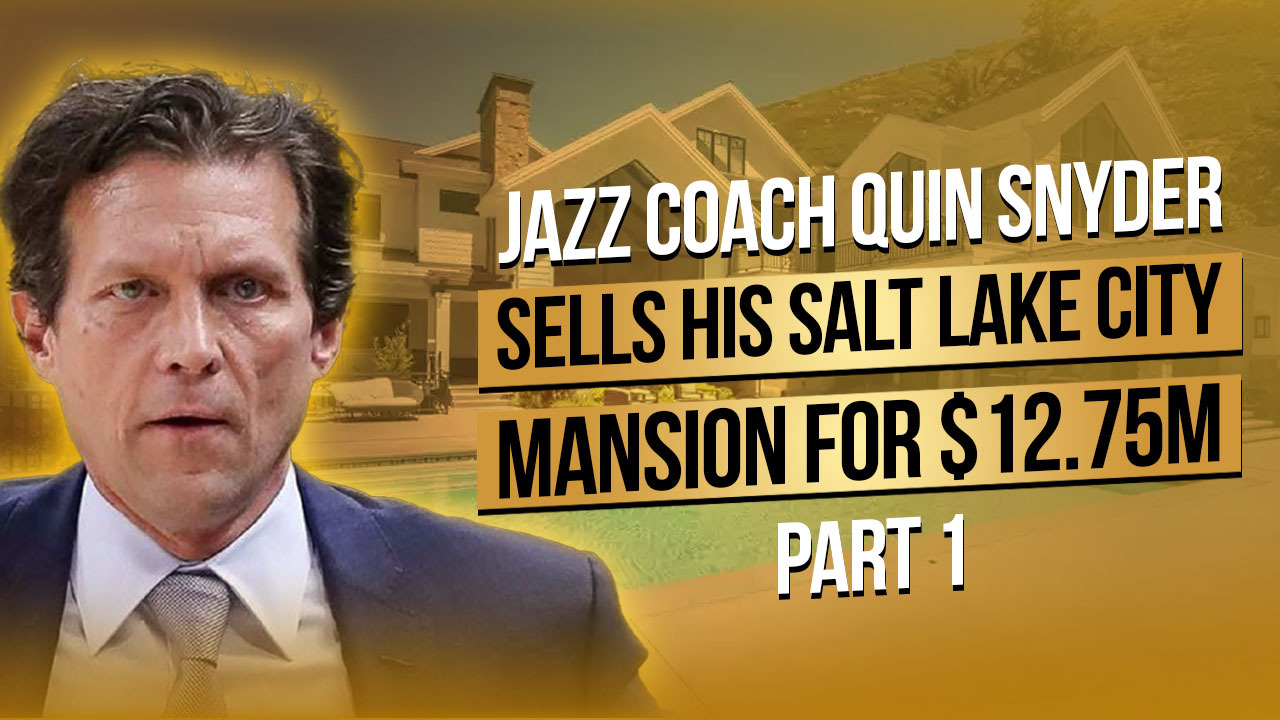 People would have laughed at you if you had told them a decade ago that they could live in Coach Quin Snyder's Salt Lake City Mansion! The internet has made it easier than ever to learn just about anything you want. So with all this content and information available, how did you know which ones to learn from and which ones actually work?
Luckily for you, TTP Member, for today's blog we will be talking about Former Jazz Coach, Quin Snyde. Did you know that he is selling his salt lake city mansion for $12.75M? Remember, that while the first step is completing any of this amazing information, the second and possibly more important step is taking action even if it's imperfect action.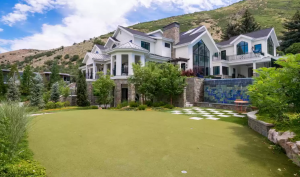 Quin Snyder, a former coach of the Utah Jazz, is selling his luxurious Salt Lake City home. Currently the most expensive home in the city, Snyder is asking for a hefty $12.75 million for the home.
After eight seasons with the team and a disappointing first-round exit from the 2022 NBA Playoffs, Snyder resigned. He is currently leaving his luxurious pad. The 12,383 square foot home, which was constructed in 2018, has eight bedrooms and ten bathrooms.
Beautiful contemporary farmhouse
The gated property, described as a "magnificent modern farmhouse," has a view of Mount Olympus. The mansion has a sizable great room with a wall of windows and a substantial fireplace. The open kitchen, which is nearby, has a large island, built-in seating, and a pantry.
A terrace and gathering area are accessible from a sunroom adjacent to the house with brick walls. The office, family room, and library are additional highlights.
In addition, the baller crib has a bar, wine cellar, rec room, game room, and gym. There are five bedrooms upstairs. The main suite has a deck, a fireplace, built-ins, walk-in closets, and dressing areas. There is a steam shower in the bathroom.
There is almost 1,500 square feet of covered living area outside, which includes a fireplace and spaces for cooking, dining, and relaxing. A sport and pickleball court, a putting green, and a saltwater pool with an infinity edge and waterfall are available for recreation. The listing is completed by an elevator and a five-car garage.
According to the listing, "the owners created a home with superb livability and the best of all contemporary security, sound, and smart home features possible." "This estate has everything; the list of amenities goes on forever."
Not only does the location have everything, it's also top-notch. The upscale neighborhood provides easy freeway access to the airport, canyons, and downtown and is tucked away in the mountains with views of the valley.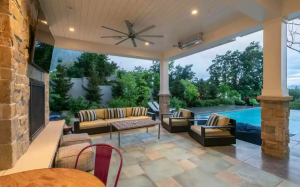 The 55-year-old Snyder left his position with the Jazz in June after leading them to six consecutive NBA playoff appearances. He departs as the team's second-winningest coach in history.
But the real question is, who is Quin Snyder?
In 1966, on October 30th, Quin Price Snyder was born. He is an American basketball coach who most recently served as the team's head coach for the NBA's Utah Jazz (NBA). He played basketball for the Duke Blue Devils in college after being named a McDonald's All American as a high school player in Washington. He led the Jazz as their head coach for eight seasons and was renowned for employing offensive strategies.
Snyder attended Mercer Island High School and graduated in 1985. He was born in Mercer Island, Washington. Snyder, a two-time winner of the state basketball player of the year award, guided the group to the state title in 1985. Mercer Island attained the top spot in USA Today's high school polls during this time. Snyder was the first player selected from Washington and was named a McDonald's All American.
Snyder played point guard for the Duke University Blue Devils from 1985 to 1989, and his squad participated in the Final Four in 1986, 1988, and 1989. In his second season (1987), he was promoted to starter, and for the remainder of his playing career, he started nearly every game. During his senior year, he was chosen as the team captain and recognized as an Academic All-American.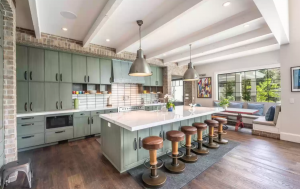 He earned a double major in philosophy and political science from Duke University in 1989, and went on to earn a J.D. from Duke Law School and an M.B.A. from the Duke Fuqua School of Business in 1995.
The Utah Jazz's head coach is Quin Snyder. Snyder was appointed the eighth head coach in jazz history on June 16, 2014.
Clippers of Los Angeles (1992–1993)
Snyder worked as the Los Angeles Clippers' assistant coach during the 1992–93 NBA season while he was still pursuing his graduate degree.
Duke (1993–1999)
Snyder completed both his MBA and JD at Duke while working as Mike Krzyzewski's administrative assistant from 1993 to 1995. Snyder joined Krzyzewski's staff as a full-time assistant coach in 1995 after earning both degrees. Duke elevated Snyder to associate head coach in 1997. Duke reached the NCAA tournament championship rounds in 1994 and 1999, as well as the Elite Eight round in 1998, during Snyder's tenure as an assistant coach at Duke. In 1999, Duke also prevailed in the ACC tournament.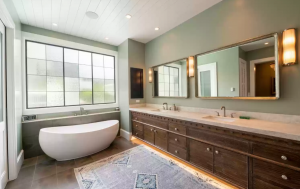 Missouri (1999–2006)
As Norm Stewart's successor as head coach of the University of Missouri Tigers men's basketball team, Snyder accepted the position in 1999. In the end, he guided the Tigers to four straight NCAA Tournament appearances, including the Elite Eight in 2002, matching the longest NCAA Tournament run by a Missouri team.
When Snyder first arrived in Missouri, he was hailed as a sensation. In Snyder's first game against Mizzou's rival, his first team defeated Kansas after defeating a ranked Illinois squad. Similar success was a defining feature of Snyder's second season. He defeated a top-ranked Kansas team once more while leading the Tigers to their first NCAA triumph since 1995. Duke, who would go on to win the NCAA Championship in 2001, ended the Tigers' season in the NCAA Tournament. After the season, the Basketball Times named him Rookie Coach of the Year.
Snyder served as a United States assistant coach at the Pan American Games in the summer of 2003. As part of an NCAA investigation into recruiting violations, which focused on improper gifts given to guard Ricky Clemons, Snyder was named in 17 allegations as of May 2004. After the NCAA infractions committee determined that an assistant had improperly contacted recruits, purchased meals, and provided transportation, the program was put on a three-year probation. The committee dismissed allegations of serious violations, including Clemons' claim that assistant coaches paid players cash, but it also rejected the school's claims that the rule violations were unintentional. Snyder later acknowledged giving Clemons clothing and inviting players over for "an occasional meal."
After a 26-point defeat to Baylor on February 10, 2006, which extended a losing streak to six games and left the Tigers with a 10-11 overall record and a 3-7 Big 12 record, Snyder resigned as coach. Over the course of seven years, he finished with a 126-91 record, making the NCAA tournament in each of his first four seasons, but since then, his record has only been 42-42. After resigning, Snyder claimed that Mike Alden, the athletic director at Missouri, had informed him of his impending dismissal by sending Gary Link, a basketball analyst and Alden's assistant.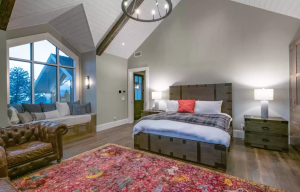 Texas Toros (2007–2010)
After leaving Missouri in 2006, Snyder initially decided to give up coaching forever. But in May 2007, he agreed to become the Austin Toros' head coach in the NBADL.
Snyder's team won the Southwest Division title and advanced to the D-League Finals in the inaugural campaign. Snyder guided the Toros to a 32-win campaign in his second campaign. He also served as the head coach at the 2009 NBA D-League All-Star Game in Phoenix, won the Dennis Johnson Coach of the Year award, and advanced to the D-League Semifinals. The Toros achieved another 32-win season in his final year with the team, this time with more rookies than any other D-League team, and once more advanced to the Semi-Finals. Snyder amassed more victories and led more players to the NBA during his three years in Austin than any other D-League coach.
76ers of Philadelphia (2010–2011)
On June 11, 2010, Snyder started working as a player development coach for the NBA's Philadelphia 76ers, reporting to Doug Collins. Soon after, including future 76ers player Evan Turner, Snyder started training draft prospects in workouts leading up to the 2010 NBA draft. The 2010–11 season saw the 76ers post a 41–41 record.
Lakers of Los Angeles (2011–2012)
2012 saw Snyder work as a Lakers assistant coach. The Los Angeles Lakers of the NBA hired Snyder as an assistant coach for Mike Brown on July 1, 2011. The Lakers finished the 2011–12 season, which was cut short by a lockout, in first place in the Pacific Division with a 41–25 record. The Lakers made it to the semifinals of the Western Conference.
Moskva CSKA (2012–2013)
The Russian Professional Basketball League's CSKA Moscow, a European powerhouse team, hired Snyder as Ettore Messina's head assistant coach on July 8, 2012. This season, CSKA advanced to the Euroleague Final Four but fell to Olympiacos Piraeus in the semifinals.
Georgia Hawks (2013–2014)
The Atlanta Hawks hired Snyder as their head assistant coach on June 10, 2013.
Snyder was appointed head coach of the Utah Jazz on June 6, 2014. According to reports, he agreed to a three-year contract with a fourth-season team option. Snyder and Jazz general manager Dennis Lindsey previously collaborated from 2007 to 2010 when Snyder was the head coach of the Toros, the Spurs' D-League affiliate and Lindsey was the assistant general manager of the San Antonio Spurs. The Jazz revealed Snyder's long-term contract extension on May 6, 2016. Snyder was selected as a finalist for NBA Coach of the Year in June 2018. Snyder and the Jazz agreed to a new contract extension on October 19, 2019.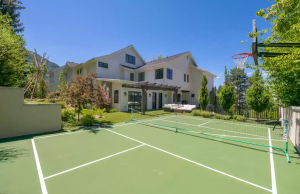 Due to his team's NBA-best 23-5 record, Snyder was named the Western Conference head coach for the 2021 NBA All-Star Game on February 18, 2021.
Snyder left his position as head coach of the Jazz on June 5, 2022, after eight seasons and a regular season record of 372-264 (.585). Coach Snyder guided the Jazz to a 52-20 regular season record in the 2020–2021 NBA season, leading the Western Conference standings. Snyder was a finalist for the NBA Coach of the Year Award and won consecutive Western Conference Coach of the Month awards as a result of his efforts. Coach Snyder, who was the Los Angeles Lakers' head coach during the 2011–2012 NBA season, assisted in guiding the team to the top seed in the Western Conference. Snyder previously served as the Austin Toros' Head Coach before becoming an assistant in the NBA (NBA D-League). Coach Snyder guided the Toros to the playoffs three times in a row while compiling a 94-56 record. During the 2008–2009 season, Coach Snyder was named D-League Coach of the Year.
The Jazz hired Snyder as their eighth head coach on June 7, 2014, and their fifth since the team moved to Utah in 1979. Snyder has over 20 years of diverse coaching experience, including 10 years as a head coach, in the NBA, Europe, the NBA Development League, and college.
Snyder held the position of first head coach for the Austin Toros of the NBA Development League from 2007 to 2010, where he amassed a 94-56 (.627) record while guiding the team to playoff appearances in each of the three seasons and at least to the NBA D-League Semifinals each year. In this capacity, Snyder collaborated closely with the Spurs front office and coaching staff. He amassed more victories and helped more players make it to the NBA during his three years in Austin than any other NBA D-League coach.
Snyder most recently finished his first season as the Atlanta Hawks' primary assistant coach in 2013–14 under Mike Budenholzer, assisting the Hawks in advancing to the 2014 playoffs. Additionally, he worked as Ettore Messina's associate head coach at CSKA Moscow from 2012 to 2013, guiding the team to the 2013 Euroleague Final Four. He also served as Mike Brown's assistant coach with the Los Angeles Lakers in 2011–12 and Doug Collin's staff with the Philadelphia 76ers in 2010–11, guiding both teams to the NBA Playoffs. Snyder worked as Mike Krzyzewski's associate head coach at Duke from 1993 to 1999 before being hired as Missouri's head coach. He also assisted Larry Brown with the Los Angeles Clippers in 1992–1993.
Snyder, a native of Mercer Island, Washington, won the Washington Player of the Year award twice and was a McDonald's All-American. He participated in 136 games while a  student at Duke (1985–1989), helping the Blue Devils win three Final Fours. During his senior year, he was chosen as the team captain and recognized as an Academic All-American. Snyder graduated from Duke University with undergraduate degrees in political science and philosophy. He later went on to earn a law degree and an MBA from the university. Anika, Madeleine, and Wyatt are the children of Snyder and his wife Amy. Additionally, he is the proud father of Owen.
That's it for this blog TTP Member, remember to subscribe to our channel and if you feel like we've delivered value please share this blog with ONE person. That's right just one person as a token of your appreciation for the hard work we put into making content that educates and helps you on your mission of building your own fortune. Remember you can read blog after blog, but it isn't until you actually take action that you'll start to see results. See you soon!
---