Former NY Giants Star Antonio Pierce Lists SoCal Home for $3M
Did you know that the former New York Giants star Antonio Pierce has listed his home for $3M? The internet has made it easier than ever to know just about anything you want. So with all this content and information available, how did you know which ones to learn from and which ones actually work?
Luckily for you, TTP Member, for today's video we will be talking about Antonio Pierce and his Southern California home which he listed for $3 Million! Remember, that while the first step is completing any of this amazing information, the second and possibly more important step is taking action even if it's imperfect action.
Now with the Las Vegas Raiders, linebacker coach Antonio Pierce is selling his Palos Verdes Estates, California off-season home for $2,998,000. In 2018, while serving as Arizona State University's linebackers coach, the 43-year-old purchased the waterfront residence for $1,649,000.
If the former linebacker secures a sale at full price, he will generate a substantial profit. And his price is well within the range for the area. The median list price in the affluent enclave south of Los Angeles is $3.45 million, and there are only 65 active listings. On average, homes are on the market for only 44 days.
Modernized abode
The property features 2,205 square feet of living space and spectacular ocean views and is situated in an upscale coastal community designed by landscape architect Frederick Law Olmsted Jr.
According to the listing, the 1963 three-bedroom home has been "beautifully updated." The design includes an entrance with a brick staircase and double front doors. The living room provides access to the extensively renovated kitchen, which features a breakfast bar and ample storage space. In close proximity is a formal dining room. The family room includes a brick fireplace and direct access to the outdoor living area.
In addition to a fenced lawn, the backyard features a patio with dining and seating areas. There is also an updated primary suite, a laundry room, renovated bathrooms, and new flooring. A two-car garage rounds out the property. 
It is a traditional home in Lower Lunada Bay with 3 bedrooms and 3 bathrooms, updated with elegance. The wraparound brick staircase and double front doors provide access to a spacious living room with ocean views.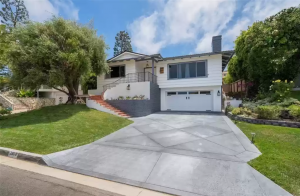 Entertaining is facilitated by the seamless transition from the extensively renovated kitchen through the dining room and back into the sunlit living room.
Additional features include a spacious family room that opens to the large backyard, as well as a host of other features. The garage comes with a brand-new door and copious storage space. Excellent location! One block from Lunada Bay Elementary School and a short distance from Lunada Bay Plaza with its shops, restaurants, and park.
Antonio Pierce, a former New York Giants linebacker, is an NFL analyst for ESPN. He has appeared on NFL Live, SportsCenter, and other television programs. Additionally, he frequently offers analysis on 98.7 ESPN New York.
Pierce announced his joining ESPN on the same day he announced his retirement from professional football in August 2010.
Pierce played 137 regular season games during his nine-year NFL career with the Washington Redskins (2001-04) and New York Giants. Pierce captained the Giants' defense for five seasons, including 2007 when he helped anchor the Super Bowl XLII(42) champions against the previously unbeaten New England Patriots. In addition, he was selected to the Pro Bowl that season.
Pierce concluded his career with 687 tackles, nine sacks, and seven interceptions. Following the conclusion of his playing career, he turned to coaching, most recently as an associate head coach and defensive coordinator for Arizona State.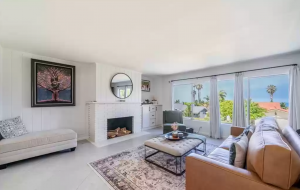 Antonio Durran Pierce was born on October 26, 1978, in Ontario, California, and has a net worth of $25 million.
Pierce, a native of Long Beach, California, participated in college football in Arizona. He played high school football at California's Paramount High School. As a senior for the Wildcats, he recorded three sacks, 77 tackles (ten for losses), two forced fumbles, one interception, and one blocked kick. Pierce attended Mt. San Antonio College in Walnut, California, before coming to Arizona.
After his senior season at Arizona, Pierce was not selected in the 2001 NFL Draft because many NFL scouts deemed him too small to play linebacker in the NFL.
In 2001, he was signed by the Washington Redskins as an undrafted rookie free agent. As a rookie, he participated in all 16 games but made only eight starts. In his rookie season, he recorded 52 tackles, one sack, and one interception. The pass was intercepted by Jake Plummer. Pierce played inconsistently over the next two seasons, recording only 18 and 15 tackles in 2002 and 2003, respectively.
He did not play a full season until 2004, his fourth in the league when he replaced the injured Micheal Barrow. That season, Pierce recorded a career-high 114 tackles, including 95 solo stops. In addition, he had one forced fumble, one sack, and two interceptions, one of which was returned 76 yards for a touchdown by Ken Dorsey.
Pierce was signed by the New York Giants on March 3, 2005, to start as a middle linebacker. In 13 games as captain of the defense, Pierce recorded 100 tackles, 80 of which were solo, two interceptions, and one fumble recovery for a touchdown. Due to a leg injury he sustained against the Philadelphia Eagles, his 2005 season was cut short and he missed the final three regular season games and the Giants' only postseason game, a 23-0 loss to the Carolina Panthers.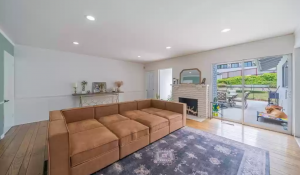 Pierce recorded a career-high 138 tackles (109 solo), one sack, one interception, and eight pass defenses in 2006. Pierce was selected as the first Pro Bowl substitute. After Brian Urlacher suffered a toe injury in Super Bowl XLI(41) and withdrew from the Pro Bowl.
Pierce was instrumental in the Giants' path to their third Super Bowl championship in 2007. In the first half of the NFC Championship game against the Green Bay Packers, he made a crucial tackle by stopping running back Brandon Jackson on a screen pass on third-and-eight, preventing a touchdown and forcing the Packers to settle for a field goal. The Giants would ultimately prevail in overtime.
In addition to his work as an analyst, Pierce was named head football coach at Poly High School in Long Beach, California, in 2014, replacing Raul Lara, who resigned after 13 seasons as head coach. He has a 16-4 record in two seasons at one of the most successful programs in California. This fall, De'Andre Pierce, Pierce's son, will play college football at Boise State.
Pierce is the husband of Jocelyn and the father of six children. He currently resides in Palos Verdes Estates, California. Cleo Burrows, his father, is from Bermuda.
Inspired by his own experiences growing up in Compton, he has made it his mission to improve the quality of life for Long Beach/youth. Compton's Pierce has provided a free football camp for disadvantaged youth for several years.
In 2006, Pierce became the spokesperson for Giants Academy, a program designed to help inner-city youth overcome life's obstacles and achieve success. In addition, he participates in the "Read Across America" program at the Odyssey House in Harlem, where he reads to children whose parents are receiving treatment for chemical dependency.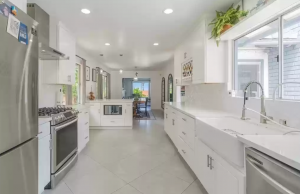 In 2007, Pierce was awarded "United Way Man of the Year" and recognized by the Catholic Diocese for his community service. Pierce and the Giants were honored at the 2008 ESPY Awards.
Pierce was present on November 28, 2008, when teammate Plaxico Burress accidentally shot himself in the thigh at New York City's Latin Quarter Nightclub. According to the police, Pierce drove Burress to the hospital before returning home with the firearm in the glove compartment. The police impounded Pierce's SUV in order to search for traces of blood and gunpowder. Burress was charged with criminal possession of a weapon and ultimately pled guilty to the charge, whereas Pierce was not indicted. Antonio Pierce was cleared of all criminal charges stemming from Plaxico Buress's weapons charge on August 3, 2009.
Pierce served as a communications intern for the Howard Stern Show. He stated that after his NFL career he would like to pursue a career in broadcasting. At the conclusion of the day's show, he requested to remain for the remainder of the week, and Howard agreed. Pierce was inducted into the Hall of Fame of the California Community College Athletics Association in 2011.
After nine years as a player in the NFL, Antonio Pierce is thrilled to return to the league, this time as a coach.
Pierce has held multiple positions since his retirement, including high school coach, ESPN analyst, and, for the past four years, linebackers coach and defensive coordinator/assistant head coach at Arizona State. However, he now assumes the role of linebackers coach for the Raiders.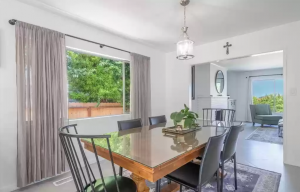 Pierce stated that, as a coach and former player, he immediately received respect from the team. "Most importantly, however, is your work ethic. Giving them information, providing them with tidbits they may not have heard before, or physically performing the action.
"Since I am still in decent physical condition and able to physically do it, it is a blessing for me to be able to go out there and simply walk and talk them through it. But I believe that they understand and relate to me as a former player, while also respecting me as a coach."
The 43-year-transition to coaching has been relatively straightforward.
Since he was signed by Washington as an undrafted free agent in 2001, Pierce has approached each game with a coach's mindset. However, he feels like he truly became a "pro coach" while working under Herm Edwards and Marvin Lewis at Arizona State University, with their collective veteran experience, teaching him how to prepare himself with even the smallest details and how to relate to the newest generation of linebackers.
"As a player, I envisioned myself as a coach on the field. "I believe I was known as a student of the game," he stated. "When competing against Tom Brady, Peyton Manning, and Eli Manning as teammates, we engaged in numerous chess duels. Tony Romo likewise. I thoroughly prepared for my role as a coach… Studying, preparing myself, and ensuring that we shared the same perspective for the defense."
Pierce sees the same student of the game and leader mentality in Jayon Brown, Kenny Young, and Divine Deablo, but most notably in Denzel Perryman – a player Pierce has observed from afar for the past seven seasons.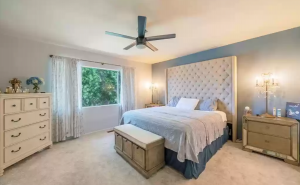 Perryman had a Pro Bowl season in his rookie year with the Raiders, starting all 15 games he played in and leading the team in tackles with 154. He also brought a great deal of personality to the team.
Pierce stated, "What he brings is not just swagger, but also attitude, professionalism, and most importantly, leadership." "When he speaks, the room becomes slightly quieter. And you want that from someone on your defense, and you prefer it most from your linebackers, to be slightly biased. You want your team's meat and heart in the linebacker room."
Being a coach in the NFL is a significant achievement, but it means even more to Pierce because he now wears the colors of the team he followed as a child.
"This is a blessing for me. When I was growing up in Los Angeles, the Raiders were playing there," he said with a smile. "I am a proud Raiders fan"
That's it for this video TTP Member, remember to subscribe to our channel and if you feel like we've delivered value please share this video with ONE person. That's right just one person as a token of your appreciation for the hard work we put into making content that educates and helps you on your mission of building your own fortune. Remember you can watch video after video, but it isn't until you actually take action that you'll start to see results. See you soon!
---