Former 'Today' Host Matt Lauer Reportedly Sells Waterfront Hamptons Mansion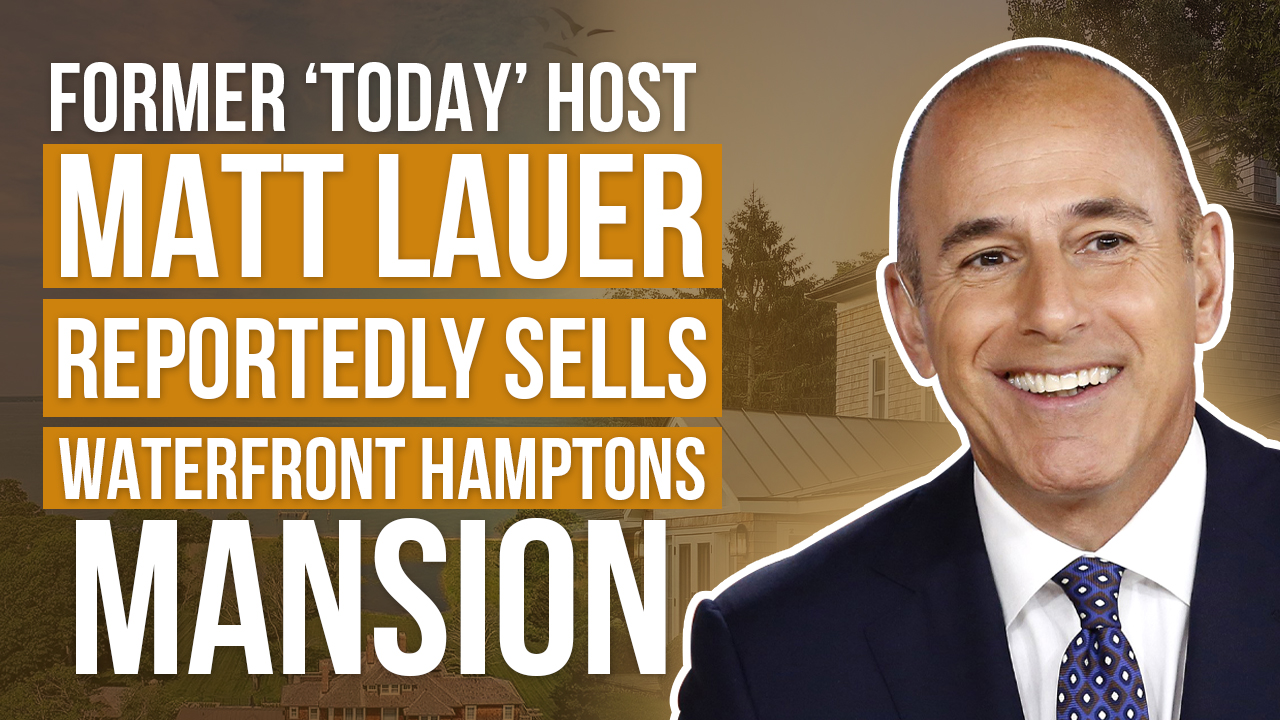 Hello, people. Welcome to the TTP Youtube channel. Remember when Matt Lauer left NBC Today Show? Well, has finally sold his Hamptons home, according to the New York Post.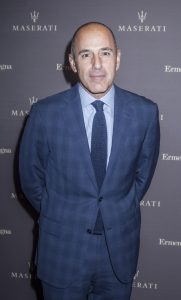 The estate was last on the market in 2021 for $43.9M, but the final sale price hasn't been made public yet. If you want more celebrity real estate content, subscribe to the TTP Youtube channel and hit the notification bell.
It was reported that Lauer spent a high amount of money for a property in Sag Harbor, NY, from actor Richard Gere. Lauer bought the property at $36.5 million for a price that originally started at $65 million when Gere first sought to sell it.
In June of 2019, Lauer listed his luxury home on the waterfront for $44.8 million. In October of 2019, the property was re-listed for $43.99 million.
The estate includes a main house, known as Strongheart Manor, built in 1902. This was expanded and renovated in an energy-efficient way with geothermal energy methods to include 12 bedrooms and 12 bathrooms. The property also has a pond with a bridge, and there is a tea house on the premises.
The main house is a great place for entertaining. There's a large kitchen, formal living and dining rooms, and multiple fireplaces. There's also an outdoor pool with views of the landscape.
The gated estate, which sits on 6.3 acres and boasts views of the nearby Peconic waterways and Mashomack Preserve, has 300 feet of direct bay frontage and a 240-foot-long private deep water dock. The shores are sandy, and neighbors within close proximity include Jimmy Buffett.
The announcement doesn't mean Lauer will be leaving the Hamptons. He still owns a 25-acre estate in Sag Harbor and also retain ownership of Bright Side Farm, which they purchased for $3.5 million in 2012. Lauer retains control over Bright Side as well. Roque will keep the farm too, where they both ran a development company and where they got married 10 years ago.
This single family home includes 12 bedrooms, 12 bathrooms and is located at Actors Colony Road in Sag Harbor, New York 11963.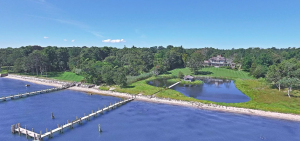 You can take in vistas of Peconic Bay, the Mashomack Preserve, and the recently renovated estate. Be amazed by 300 feet of bay frontage, a 240-foot long deep water dock, a sandy beach, an island-inspired teahouse and two guest cottages.
In addition to a 6,552-square foot main house, the Strongheart Manor includes 12 bedrooms and 12 bathrooms. Built in 1902, the residence was fully restored.
The floor plan includes six bedrooms, seven bathrooms and boasts a porch running the length of the house.
The sleek interior features a number of entertaining areas, formal living and dining rooms, including multiple fireplaces. The eat-in kitchen has built in banquette seating that opens to the adjacent family room with a fireplace. Upstairs, your primary suite opens onto a balcony, and the bathroom features a tub and dual vanities.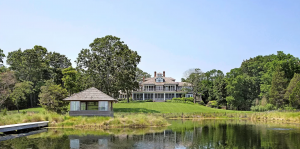 Visitors can enjoy a heated pool, beautiful gardens and trees, and a gym as well as playing basketball on the recreational court.
Lauer is most likely staying in the Hamptons because he still owns the property he bought in 2004.
That country estate in Sag Harbor was previously listed for $18 million, but is now listed for less than $12.75 million, as it's no longer on the market.
The spacious spread includes a 6,500 square foot house with six bedrooms. The grounds feature outdoor terraces, gardens and patios. There is also an outdoor tennis court and heated pool for you to enjoy.
Lauer sold his New York City apartment for $7 million in 2018.
Listing broker Susan Breitenbach from Corcoran did not provide a statement.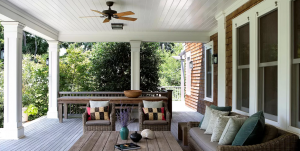 At Ohio University, Athens, Ohio, Matt majored in communications and was hired for an internship. 4 credits shy of graduation he quit school in 1979 and started working as a prank caller. Matt later obtained the degree by writing a paper on his work experience and delivering the commencement address. Matt's wife was Nancy Alspaugh (born 1955), TV producer. Matt briefly engaged to Annette Roque who is Dutch born model (born 1985), but they were together from 1989-96. Matt married his current wife, Cobie Smulders, October 3rd 1998. His father's name was Robert Lauer (he died of cancer in 1997 at age 74).
His mother's name is Marilyn Kolmer. She remarried to Richard Kolmer. Marilyn's father, Art Gentry, a singer, is Matt's grandfather. April Lauer Stone is his sister who was born in 1953 and married with two children, one of which is a married daughter named Patricia Washington, who also has one child at home. In 1999., his Emmy Award for Outstanding Special Class Program went to him for producing the Macy's Thanksgiving Day Parade so he won another award from them in 1998 too.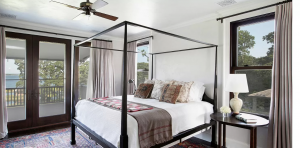 It has been four years since Matt Lauer was fired from the Today show.
On November 29th, NBC announced that Lauer was fired due to an allegation of sexual misconduct. Since then he's lost a lot of friends and is described as "broken," according to one source close to him.
According to the source, "People would check up on him for a while, but that's stopped to a degree. He just stays to himself, he doesn't really reach out to people very much anymore or engage them and so he's been losing touch with a lot of people."
Lauer's extravagant lifestyle changed when he left the Today show, remarked the anonymous source. He reportedly did not receive a penny in pay after being fired. NBC has been supporting him despite his wealth, and Lauer is said to be probably sitting on a mountain of money.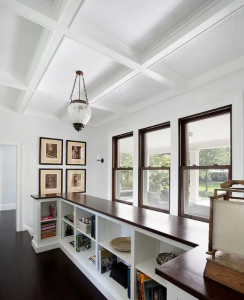 After sexual abuse allegations against Harvey Weinstein kicked off the #MeToo movement, Lauer was fired after a month. Lauer has kept a low profile in the four years since.
Sources say Lauer is sticking with NBC, but frustrated that he was fired for what he sees as an unfair claim.
At the time of his firing, a source told PEOPLE that Lauer was fired for sexual misconduct in 2014, including at the Winter Olympics in Sochi. Another source said Lauer viewed his relationship with the woman who complained about him as consensual.
Details of the complaint were divulged on Oct. 8, 2019, when Variety published an excerpt from Ronan Farrow's book, Catch and Kill: Lies, Spies, and a Conspiracy to Protect Predators, in which former NBC News employee Brooke Nevils alleged that Lauer anally raped her in his hotel room at the Sochi Olympics. According to Nevils, she was "too drunk to consent" and also stated multiple times that she does not wish have anal sex.
In Lauer's book, Nevils said that she had more sexual encounters with him in New York City and that it was transactional and that it wasn't a relationship.
In the aftermath of Lauer's firing, he penned a lengthy response detailing how their meetup in Sochi was the beginning of his affair with Nevils. He said "the first of many sexual encounters" took place over the course of several months.
Lauer responded to Nevils stating that his story is full of contradictions. He has never assaulted anyone or forced anyone to have sex, as Lauer states.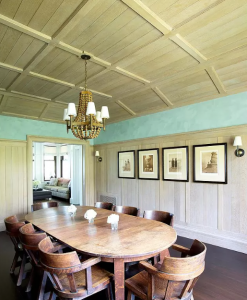 A number of Lauer's former colleagues responded to the allegations by speaking out. At that time, Savannah Guthrie, who speaks alongside co-anchor Hoda Kotb on-air, said "we are disturbed to our core" by Nevils' claims.
In her recent interview, Katie Couric spoke about Matt Lauer's scandal when she was shocked on learning of the allegations and called Lauer's behavior "grossly inappropriate" and "callous."
According to Couric, "And that's not the Matt I knew. There's a duality in human beings, and sometimes they don't let you see both sides."
NBC News chairman, Andy Lack called Matt Lauer's behavior "inappropriate sexual behavior" and former Today show host, Matt Lauer was out of the job just four years ago. This time is different however; Attention has come as his former co-anchor, Katie Couric spoke out ahead of printing her new memoir that reveals how she felt in the wake of Matt Lauer's allegations and how their relationship changed.
Couric commented on the scandal, saying that it took a long time to process and that they felt disappointed and horrified. She said that it was devastating and disgusting; they found out what was happening behind the scenes as well.
The former co-anchor reveals that she began to understand more about why Matt behaved the way he did in their relationship. She tries to figure out why his behavior was reckless and callous, and why he was so abusive to other women.
Couric explained that she and Matt Lauer, who helmed the morning show together for more of than a decade-long, now no longer have a relationship.
In her book, Couric writes, "I know Matt thinks I betrayed him, and that makes me sad. But he betrayed me, too, by how he behaved behind closed doors at the show we both cared about so much."
After Lauer's firing from Today in November of 2017, he reportedly spent all his time holed up in his now-owned Hamptons house to focus on his family.
Page Six reports that Lauer and Roque filed for an uncontested divorce in July of 2019, which was finalized by a Suffolk County Supreme Court judge that September. The couple had been separated for almost 2 years. The publication stated at the time that Lauer would pay Roque up to $20 million in a divorce with ownership of the horse farm, who he will keep the horse.
According to a source, the former couple, who have three children together, were on good terms.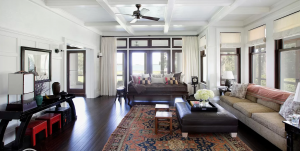 After the divorce, Matt Lauer began dating marketing and public relations executive Shamin Abas. "Matt and Shamin have known each other for many years, as she spends a lot of time in the Hamptons, as does he," a source said. "They very recently began dating, she is a lovely woman." According to multiple media outlets, they spent last holidays at his mansion in New Zealand.
Lauer was fired after new sexual misconduct allegations were made by an unnamed woman in October 2019.
Ronan Farrow, author of Catch and Kill, revealed further allegations from the former NBC colleague of Lauer who had been anonymously referred in his termination. (Lauer was fired after a complaint from Nevil.) In the book, Nevils alleges that she was sexually assaulted by Lauer during the Sochi Olympics in 2014.
A statement by NBC News announced that their former employee's conduct was appalling, horrific and reprehensible. This is why he was fired within 24 hours of the company first learning of the complaint. The company's hearts break again for their co-worker.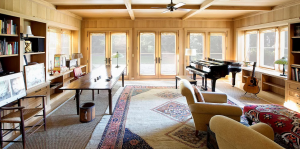 In a statement to Variety through his lawyer, Lauer denied this allegation, saying that it is "categorically false," Lauer stated in his letter to the paper. He later went on to publish an opinion piece on Mediaite in 2020 accusing Farrow of "shoddy journalism" and failing to fact check his sources in the book. Lauer denied Nevils's version of events as presented in the book at the time of publication, and in his Mediaite piece accused Farrow of bias against NBC. The piece, Lauer noted from Farrow's point of view was originally intended to publish in November 2019, shortly after Farrow's book release but was delayed instead coming on the heels of a story published by the New York Times which also criticized Farrow's methods.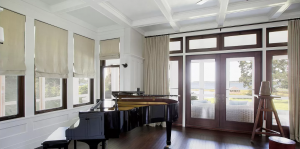 At NBC, Lauer also accused Farrow of sensationalism, misleading language, and presenting stories in a way that would suit his activist goals, instead of any kind of journalistic standards.
Responding to Lauer's piece on Twitter, Farrow tweeted, "All I'll say on this is that Matt Lauer is just wrong. Catch and Kill was thoroughly reported and fact-checked, including with Matt Lauer himself."
In April 2018, the disgraced anchor told the Washington Post, I have made no public comments on the many false stories from anonymous or biased sources that have been reported about me over these past several months… I remained silent in an attempt to protect my family from further embarrassment and to restore a small degree of the privacy they have lost. But defending my family now requires me to speak up."
Although he acknowledged that he acted inappropriately as a husband, father and principal at NBC, he denies allegations of coercion or abuse of any kind.
From May's perspective, Lauer released a statement following an investigation from NBCUniversal that cost him his job. He expressed his disagreement with the findings in the report admitting to past relationships and how the company perceived his actions.
"There are aspects of the NBC report with which I clearly disagree. However, I spent 25 wonderful years at the network, 20 of those at Today, and I'm extremely proud of what we accomplished as a team. On November 29, 2017, I was terminated by NBC after admitting to past relationships with co-workers. A day later I took responsibility for those relationships, apologized to the people I hurt and promised to begin the process of repairing the damage I had caused my family," according to Lauer. "I have worked every day since then to honor that promise."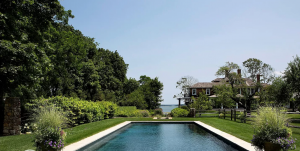 In May 2019, Jeff Zucker assures his employees that Matt Lauer will not be appearing on CNN. The announcement came via an internal broadcast and appears to have been a direct result of Lauer appearing at Zucker's birthday celebration.
Zucker had formerly served as an executive at NBC, including a stint as executive producer of the Today show while Lauer was at the helm. The two were rumored to have remained friends . On top of his appearance at Zucker's party, this resulted in speculation that Lauer might be planning a much-rumored return to the airwaves on CNN.
"In many ways the Matt rumors seemed to make sense, ratings on CNN's morning show and across prime time have been flagging, and perhaps Matt could be brought back to revive the numbers, and his own career at the same time," according to a CNN insider. Another source reported that some senior female staffers at CNN already had plans to boycott working with Lauer once he was reinstated.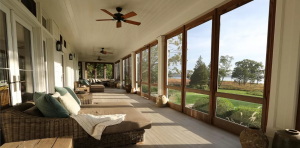 While Lauer's termination was a surprise to many, research showed that the loss of his "Today" audience has been less dramatic than many experts predicted.
The network's morning show "Today" claims they're seeing 4 million more viewers than before the firing of Matt Lauer due to a sexual misconduct scandal. In comparison, CBS This Morning lost 10% of their viewership around the same time with their own sexual misconduct scandals.
Garth Tiedje, an analyst and senior vice president at Horizon Media, says that there was concern when Matt Lauer left because it looked like the departure would hurt more than it actually did.
The continued success of Today is largely due to its long track record, as well as the success of Hoda Kotb- who replaced Lauer. A majority of today's audience are women; this is what pushed her popularity to nearly double that of Lauer's.
That's it for this blog TTP Member, remember to subscribe to our channel and if you feel like we've delivered value please share this blog with ONE person. That's right just one person as a token of your appreciation for the hard work we put into making content that educates and helps you on your mission of building your own fortune. Remember you can read blog after blog, but it isn't until you actually take action that you'll start to see results. See you soon!
---