Former Washington Nationals Star Ryan Zimmerman Acquires Virginia Mansion for $11M
Ryan Zimmerman is moving into real estate after leaving the Washington Nationals. According to property records, the former outfielder spent $11 million on a brand-new structure in McLean, Virginia. The All-Star listed his longtime Great Falls, Virginia, residence for $8.5 million in April before making the purchase.
Luckily for you, TTP Member, for today's blog we will be talking about the former Washington national star, Mr. Ryan Zimmerman and his new Virginia mansion. Remember, that while the first step is completing any of this amazing information, the second and possibly more important step is taking action even if it's imperfect action.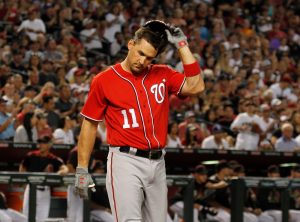 In the week he moved, Zimmerman posted a picture of a car that was completely packed on Instagram with the caption, "Last car packed and about to pull out." "Moving closer to DC for everyone who has inquired! Not to worry. You still can't get rid of me!
The new home is close to the CIA's main office, and Zimmerman can visit Stephen Strasburg, a former teammate who now lives nearby and pitches for the Washington Nationals.
The megamansion, which is 20,000 square feet in size, has seven bedrooms and thirteen bathrooms. Although there are no interior photos available, the exterior pictures depict a stately house. It is situated on Federal Hill, which used to connect Virginia and Washington, DC, historically.
According to the listing, the home "embraces its 19th-century heritage with a nod to the most opulent amenities and features of a modern 21st-century residence." Highlights include a main entry hall, catering kitchen, great room with a view of the pool, and chef's kitchen.
The grand premier suite, which includes a sitting room with a fireplace, a coffee bar, and two spacious dressing rooms, takes up an entire wing of the home. The soaking tub, steam shower, and fireplace are in the bathroom.
A ballroom, a bar, and a cigar room are located on the third floor. Each level of the estate is served by an elevator. A spa facility with a massage room, a steam room, a sauna, and a gym is located on the lower level.
There is also an entertainment room, billiards room, and home theatre. The 1.4-acre property's grounds include a putting green, spa, pool, and gathering pavilion. Additionally, a carriage house from the 18th century that has been restored has space for an office or guest quarters.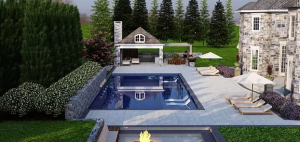 Win in real estate
The previous residence of Zimmerman resembled a resort. For $3.9 million, he and his wife bought the 5-acre estate in 2012. The six-bedroom, 13,232 square foot estate in Falls Church, Virginia has a home theatre, gym, and wine cellar. Terraces, gardens, a pool, and a koi pond can be found on the property. A man cave, a playhouse for children, and a two-bedroom pool house are also present. The house cost $8.5 million when it was put on the market in April, and it was taken off in June.
The majority of Zimmerman's 37 years have been spent in Virginia. After graduating from Virginia Beach High School, he played basketball for the University of Virginia. Zimmerman, known as "Mr. National," played for the Nationals for his entire career, which included their World Series victory in 2019. 
According to Zimmerman, "At this point in my career, it's not about making money." "The time it takes me to work on the things that people don't really know about behind the scenes that allow me to continue to succeed on the field is more important to consider. And if you stand a chance of winning the World Series, it's worthwhile."
From the University of Virginia, he was selected fourth overall in the 2005 draft, becoming the franchise's first pick after it moved from Montreal and dropped the name "Expos." He played in 67 minor league games between the Single and Double-A levels before making his major league debut in 2005.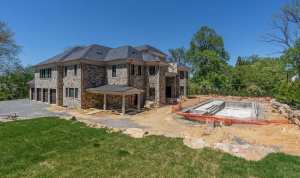 In more than 7,400 plate appearances, Zimmerman would go on to hit .277/.341/.475 (116 OPS+), with 284 home runs and 40.1 Wins Above Replacement. In 2009, he participated in two All-Star Games, received two Silver Slugger Awards, and also received a Gold Glove Award. Naturally, Zimmerman was a part of the Nationals squad that won the first World Series for the organisation in 2019. In October of that year, he hit .255/.317/.418 with two home runs.
In a statement, Nationals owner Mark Lerner said, "On behalf of my family and the entire Washington Nationals organisation, we would like to congratulate Ryan on a tremendous career and thank him for his contributions both on the field and in our community. "Ryan will always be known as Mr. National. Ryan gave us all 17 years of incredible memories, zz to the final day of the 2021 regular season when our fans gave him an ovation that none of us will soon forget. We hope for the best for him, Heather, their four adorable kids, and the rest of their family in the years to come."
According to Nationals general manager Mike Rizzo, "Ryan Zimmerman embodied what it meant to be the Face of the Franchise for 17 seasons." "He was a World Series champion, an All-Star, a Silver Slugger winner, the Comeback Player of the Year, and a Gold Glove winner, but these distinctions are insignificant in light of the impact he had on our team and the community throughout his career. Ryan always acted with dignity, respect, and class, competing for the jersey's name on the front rather than the back. I'd like to take this opportunity to thank Ryan for a great career and to wish him and the Zimmerman family a happy retirement."
Nationals manager Dave Martinez stated that it was a true honour to manage Ryan Zimmerman and share a clubhouse with him. "I had a lot of respect for Ryan because of the way he played and competed as an opponent, which is common throughout Major League Baseball. He didn't realise his true influence on this organisation, the supporters, and the community until he moved to Washington. He was a tough opponent, but he was also a steadying influence when we needed it most. Ryan's statistics and accomplishments speak for themselves, but what we will recall most about his career is the way he set an exemplary example and was well-liked not only in our clubhouse but also throughout the game. " He was not only a player he enjoyed managing, but he also developed into a close friend. He thanks Ryan. He wishes him, Heather, and the kids the best.
In the majority of significant offensive categories, Zimmerman leaves the Nationals as the clear franchise leader. To put things in perspective, he has 100 more home runs than Bryce Harper and 1,300 more hits than Juan Soto. Zimmerman's contribution to team records will eventually decline, but for the time being, the moniker "Mr. National" is both well-deserved and appropriate.
He has served as the franchise's face for a generation of fans, and he was a member of the team that brought the World Series to Washington, D.C., in 2019, for the first time in 95 years.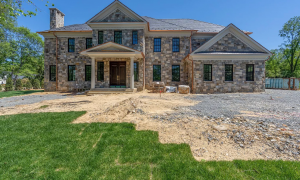 Before the fourth of five games against the Phillies in Nationals Park, manager Davey Martinez said, "I don't think that's ever going to go away. The fact that they're still wearing his number." That is how much he means to this group, this city, me, and the men who will come here, in my opinion. A lot of people are familiar with Ryan Zimmerman and soon everyone will be.
Looking back on his career and all he had accomplished, Zimmerman said, "Man, I don't think you set out to do that kind of stuff." He was simply instructed to play the game ethically every time. Show respect to others. People will, in his opinion, think of you as they are going to think of you after that. He simply tried to set a good example, act morally, and generally be there for others.
Since he was a young boy, Ryan has been passionate about baseball and has put a lot of effort into realizing his dream. He found comfort on the baseball field when he was battling the weight of numerous responsibilities.
He was able to advance far and high in the baseball industry thanks to his hard work and effort. Ryan's career can be divided into the following categories:
Pre-Major League Career
Prior to enrolling in college, Ryan participated in the Amateur Athletic Union (AAU). He participated in a "showcase team" in 2000 while still a high school student alongside Wright, Mark Reynolds, B.J., and Justine Upton.
He also played shortstop in high school baseball at Virginia Beach's Kellam High School. He participated in a number of other leagues in the summer and fall in addition to the spring.
After his second year of high school, Zimmerman hit his first home run while playing summer baseball. Later, as a result of his efforts, the Virginia Cavaliers baseball team offered him a scholarship.
In the 174 games he started over the course of the three seasons, he did so while playing third base for the Virginia Cavaliers of the Atlantic Coast Conference.
250 hits, 140 RBIs, 128 runs, 47 doubles, seven triples, and 9 home runs were among his collegiate career totals.
In Virginia, Zimmerman ranks among the top ten in the following statistical categories: doubles (5th), hits (6th), and RBI (7th).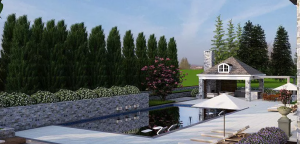 In the 2004 season, he hit 90 times, setting the school record. Later, in 2005, he hit 92 times, shattering the record.
In his final year of college, Zimmerman led his team in average (.393), slugging percentage (.581), total bases (136), hits (92), runs (51), and RBIs (59).
He was regarded as one of the 29 former UVA athletes who made it to the major leagues in 2001. At third base for the USA Baseball National Team in 2004, Zimmerman got the start. He was a member of Team USA over the summer.
In a similar vein, Zimmerman started 18 of the team's 24 games and led it in batting average (.468), hits (36), RBIs (27), runs (25), doubles (12), home runs (4), slugging percentage (.805), and bases (62). With a fielding percentage of.933, Zimmerman won the team Triple Crown.
In a similar vein, his.468 batting average record helped him win the World University Championship tournament MVP award. He received the Richard W. "Dick" Case Player of the Year Award from USA Baseball in 2004.
Professional Career
Season of 2005
When Zimmerman was selected as the fourth overall pick in the first round, his baseball career officially got underway. The Washington Nationals selected him in the first round of the 2005 Major League Baseball Draft.
After being signed, he was assigned to the Savannah San Gnats before being quickly promoted to the AA affiliate Harrisburg Senators.
At RFK Stadium, Zimmerman pushed a double to right centre in his debut with the big leagues. He had 58 at-bats, a.397 batting average, ten doubles, and six RBIs in 20 games.
He was the only member of the 2005 group to surpass.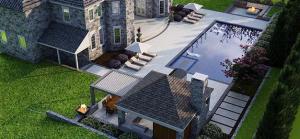 Season of 2006
Castilla handed off third base to Zimmerman, who stayed with the Major League team for the 2006 season.
Against All-Star closer Billy Wagner in 2006, he hit his first Major League home run with a 93 mph blast.
They were facing the  Philadelphia Phillies when Zimmerman hit his 20th home run of the year. He was revered in his hometown during his first years as the third baseman for the entire country.
He had set a target of 12 home runs and 60 RBIs for his rookie infielder. But with a record of 20 home runs and 110 RBIs, he outperformed those expectations.
He played 156 games and had 612 at-bats, 47 doubles, three triples, and 11 steals by the end of the 2006 season.
2009 Season
In 2009, Zimmerman signed a five-year $45 million deal with the Nationals. By getting on base safely in 30 straight games while playing a game against the Giants, he broke the record for the longest such streak.
He was later chosen for his first All-Star Game, which was held on July 5. On November 11, Zimmerman received a Gold Glove Award for being the National League's top defensive third baseman. As the league's top offensive third baseman, Zimmerman received the Silver Slugger Award. As the best fielding third baseman in Major League Baseball, he also received the Fielding Bible Award.
Season 2010
Zimmerman hit his 100th career home run, becoming the second member of the 2005 draft class to do so. He hit 25 home runs, drove in 85 runs, and had his first batting average of.300 in 2010 with a.307. On November 11, 2010, he also took home his second Silver Slugger Award while playing third base.
Season of 2012
Through 2019, Zimmerman's six-year, $100 million contract was extended.
In his first 55 games, Zimmerman hit just .218 with three home runs due to shoulder discomfort. To lessen the pain, a cortisone injection was given to him.
Later, he was able to enhance his performance, and as a result, he was named the National League Player of the Week.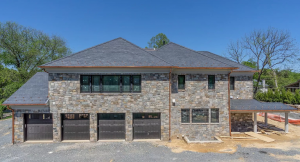 2013 year
He had been bothered by the scar tissue on his right shoulder, which required arthroscopic surgery for Zimmerman. He spent the majority of his time recovering in order to get ready for the upcoming season.
Finally, on May 29, when they were losing to the Orioles, he had his first game with three home runs.
With 147 games played, a batting average of.275, 26 home runs, 79 runs batted in, and 6 stolen bases, the season came to an end.
Season 2017
For the first time since 2009, Zimmerman was chosen to play first base for the National League All-Star team.
On August 9, Ryan hit a solo home run against the Miami Marlins for him .
By the end of the season, Zimmerman had a career-high 36 home runs, 108 RBI, and a.303 batting average over 144 games played. He also received the 2017 Players' Choice Award.
The 2018–19 Season.
On October 22, 2019, Zimmerman successfully hit the first World Series home run in Nationals franchise history. The Nationals were able to win it later for the first time in the history of the team.
Season 2020–2021
Zimmerman became a free agent for the first time in his career after the Nationals made the decision. But on January 28, he agreed to a $2 million, one-year deal to join the Nationals again.
As a result of the COVID-19 pandemic, Zimmerman made the decision not to participate in the 2020 season. He terminated his one-year, $1 million deal with the Nationals later in 2021.
That's it for this blog TTP Member, remember to subscribe to our channel and if you feel like we've delivered value please share this blog with ONE person. That's right just one person as a token of your appreciation for the hard work we put into making content that educates and helps you on your mission of building your own fortune. Remember you can read blog after blog, but it isn't until you actually take action that you'll start to see results. See you soon!
---