Formula One Legend Nigel Mansell Purchased FL Mansion for $5.3M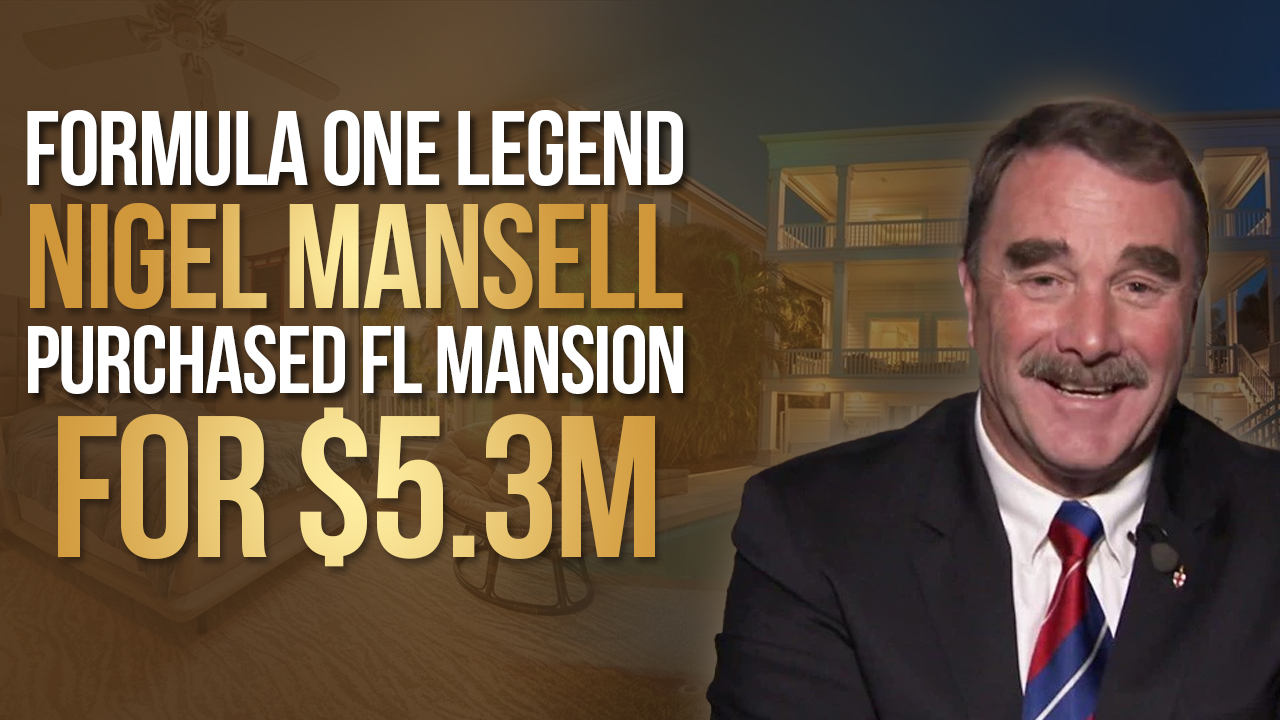 "Have you ever wanted to buy a mansion in Florida?" What do you think? Is it a question worth asking? How about "Should I buy a house?" or "Can I afford to buy a house?" If you're questioning yourself, then you should definitely read this blog because it talks about a mansion that was bought by Nigel Mansell for just $5.3 million! Of course it's not too late yet to purchase your own beautiful house and make your dream come true.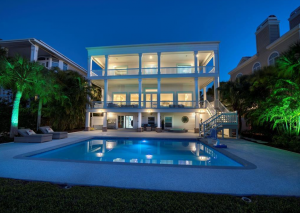 These are all questions that our friend is likely wondering. Buying a house can be a very exciting and daunting process. We want to make sure that you have all the information you need to make an informed decision. We can help you find the perfect house for your needs and budget. We also have years of experience in the real estate industry, so we can provide you with sound advice. 
Luckily for you, TTP Member, This is a blog that discusses the celebrity and his extravagant Florida mansion. We've created a blog that will show you some of the features of the homes we've found.  In addition, we'll provide you with an answer to any questions you may have. So if you're looking to buy a home, please read our blog and let us know if there's anything we can do to help. Our team of experts know the ins and outs of the housing market and can guide you to the best option for your needs. We can provide you with a variety of information and resources so that you can make an informed decision.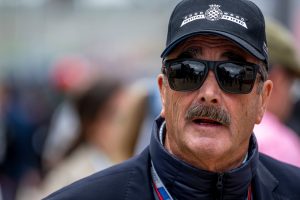 But before diving in, let's first know who Nigel Mansell is. 
In a Formula One car, Nigel Mansell was the epitome of drama. Mansell, who was first introduced to Formula One by the illustrious Colin Chapman of Team Lotus, had a turbulent career full of near-misses, catastrophic accidents, and equipment breakdowns, as well as possibly the most dominant single season ever by an F1 World Champion. Mansell's formative years with Lotus and Williams were a period of learning during which the irascible British driver learned the traditional way — through mistakes — as evidenced by his slide into the Armco while leading the 1984 Monaco GP when racing the JPS Lotus.In recognition of his daring overtaking maneuvers, Mansell's Canon-Williams-Renault teammates, known as the Ferrari Tifosi, affectionately dubbed him "Il Leone" (The Lion) and "Red 5" for the car's number during the 1992 championship season.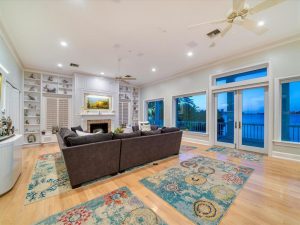 Only Michael Schumacher in the Ferrari-dominated 2004 season and Sebastian Vettel with Red Bull in 2013 have broken Mansell's amazing single-season record of nine wins in 16 races, along with 14 pole positions and five consecutive GP victories, tying Jim Clark.
His 1991 chase of eventual World Champion Ayrton Senna, ended by a spin into the gravel at Suzuka, was marred by the loss of a wheel during an ill-fated pit stop at Estoril and the extraordinary electrical failure of his Renault "black box" (once again while leading) in the final corner of the Canadian GP. Mansell missed two other "sure" championships in 1986 and 1987 when he had a tire explode at 250kph on the main straight in Adelaide, Australia while leading, and the next year when he crashed during practice at the final race in Suzuka, Japan, breaking his back.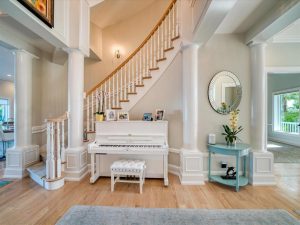 Moving on..
Formula One legend Nigel Mansell purchased a $5.3 million home in Florida
Nigel Mansell, a former Formula One driver, is parked in a new location.
The former professional race car driver paid $5.3 million for his own piece of paradise in May when he bought a waterfront home on a private island in Belleair, Florida.
In February 2022, the five-bedroom house went on the market for $5.4 million. Mansell thereby achieved a modest discount on the transaction.
The traditional-style house, which dates from 1989, is situated on almost an acre of ground.
The home, which is gated and has 5,296 square feet of indoor space, features a variety of opulent finishes.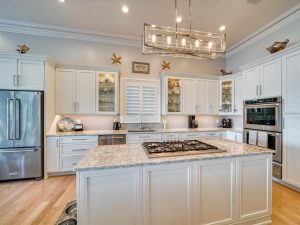 The house has formal living and dining rooms, a wet bar, a den, and two fireplaces, according to the description.
A dock and two lifts are positioned inside the sheltered cove along the Intracoastal Waterway on the opulent property's 125 feet of water frontage.
A swimming pool, spa, and grassy lawn are featured on the property. A three-car garage and workshop are located underground. The Belleair Country Club may be seen from the property as well.
When looking for his new home, the British-born driver didn't travel very far. He sold a smaller home in the same gated neighborhood in March for $5 million. Mansell paid $2,400,000 for the property in 2019.
The four-bedroom, 5,012-square-foot home was constructed in 1992.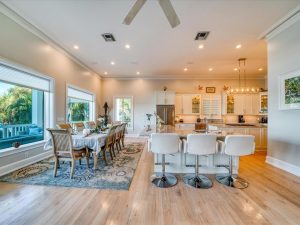 Open living and dining areas that lead to a sizable balcony are among the details. An island with a breakfast bar is part of the chef's kitchen.
The library upstairs has a door that leads to a personal balcony.
A large main suite comes with a balcony, a sitting area with a fireplace, and a luxurious bathroom with a soaking tub, walk-in shower, dual-sink vanity, and twin walk-in closets.
Hurricane windows, solar panels, surround sound, custom carpeting, and built-ins are a few more glitzy extras. The house also has a three-car garage, a pool, and a jacuzzi.
Two exclusive golf clubs and social amenities are also close by and accessible by short golf cart rides from the location.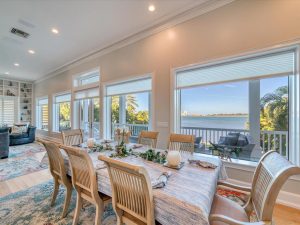 With elegant finishes, expansive views of the Intracoastal Waterway and Sand Key coastline, not to mention breathtaking sunsets, this stunning mansion, which is situated on Belleair's prestigious St. Andrews Drive, was created to offer the best in luxury and complete seclusion. This magnificent property epitomizes Florida living, privately and securely situated on its own private island beyond the gates of the Belleair Country Club.
You'll notice the meticulous attention to detail as soon as you enter, from the amazing moldings and columns to the majestic stairs and skylights above. A large balcony off of the great room and a giant eat-in chef's kitchen with an island and breakfast bar are just two examples of the fantastic entertaining spaces made possible by the open design concept.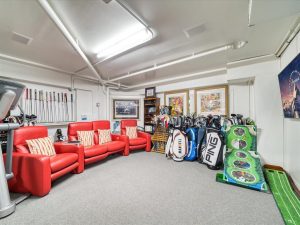 Your visitors can enjoy their favorite book and the sea wind on a private terrace that is connected to a light and airy library/study upstairs. The main hideaway is opulent and beckons you to unwind by the fireplace and observe the palm palms sway in the breeze from the private and wide wraparound balcony. A soaking tub, walk-in shower, dual sink vanity, and two walk-in closets are all part of the luxurious ensuite.
Hurricane windows, solar panels, surround sound throughout, custom bound carpets, built-ins, 2 electric fireplaces, automated shades, a three car garage with new hurricane doors, and a new seawall are other highlights of this lovely property. In addition, two exclusive golf clubs and social amenities are just a short golf cart ride away.
Over the years, Mansell has purchased a number of upscale homes in the neighborhood, including another Belleair estate. Additionally, he is said to have been the owner of the Century Oaks Estate in Clearwater.
The Thorn Collection was founded by Martha Thorn to bring together the distinct skills and knowledge of the best real estate experts in order to offer the finest in real estate. In today's real estate market, it is crucial to work with the absolute finest to represent your best interests, and we are pleased to announce that The Thorn Collection was recognized by the Wall Street Journal as one of the "Top 250 Realtors in the Country." You need someone with experience, knowledge, negotiation skills, and a proactive marketing strategy whether you're the selling or the buyer to get the job done.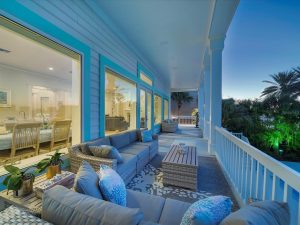 Coldwell Banker recognized The Thorn Collection as The Top Team in West Central Florida, propelling them to the top local spot among Florida's Top 100 Realtors. As one of the top marketing teams in the industry, they have established a solid reputation that gives our clients a distinct competitive advantage.
Our commitment to improving daily has earned them the reputation of being devoted professionals with an entrepreneurial spirit who excel in what they do.
In this market, as a seller, you want to get the most price for your house. The largest sales on and off the water in Belleair, Belleair Shore, Belleair Beach, Indian Rocks Beach, Clearwater Beach, and other nearby regions were also represented by us last year, along with three of the top ten highest sales overall in Tampa Bay. Our cutting-edge ideas give our sellers a significant marketing advantage so they can sell their houses for the highest possible price.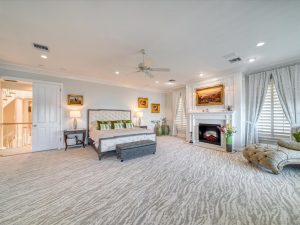 They help buyers through the process by walking them through each stage and assisting them in putting together a plan that will help them focus their searches on properties that best suit their needs. They can spare purchasers time and stress from the initial consultation to the closing table thanks to our market expertise.
They approach real estate as a business, not as a pastime or a side gig. Over time, real estate has transformed. It's a tough and serious business that requires focus, creativity and business acumen. Service and communication are two of our strengths.
They specialize in Luxury Real Estate, Belleair Real Estate, Belleair Beach Real Estate, Belleair Shore Real Estate, Dunedin Real Estate, Palm Harbor Real Estate, Tampa Real Estate, Clearwater Real Estate, Belleair Bluffs Real Estate, Island Estates Real Estate, Clearwater Beach Real Estate, Harbor Bluffs Real Estate, Indian Shores Real Estate, Redington Beach Real Estate, Indian Rocks Beach Real Estate and all of Tampa Bay Real Estate.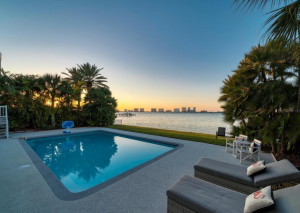 Let me review the mansion again for you to keep in mind.
The 1992-built residence at 409 Saint Andrews Dr. is currently occupied by Roseanne and Nigel Mansell, two legends of British Formula One racing.
Mansell paid $2.4 million for the 5,012-square-foot house in 2019, according to property records, and is now asking $4.75 million for it.
According to the description, the four-bedroom, five-bathroom house has a pool, a wraparound balcony, hurricane windows, solar panels, and automated blinds all over. It is located beyond the gates of the Belleair Country Club.
Mansell has had a few upscale residences in the Tampa Bay region throughout the years, including the fabled Century Oaks Estate in Clearwater and another waterfront home just down the street.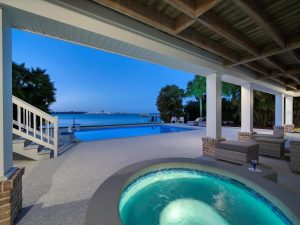 The first driver to simultaneously hold both the World Drivers' Championship and the American open-wheel National Championship is Mansell, who was inducted into the International Motorsports Hall of Fame in 2005.
and Coldwell Banker Realty's Martha Thorn is the listed representative.
If you want to invest in a house in Florida, now is the time to do it. The market is still strong, and there are many houses available for sale. You can find your dream home by looking online or calling a real estate agent. If you're interested in purchasing a property, make sure to get pre-approved by your lender. This will help you determine how much money you need to invest and avoid any delays in the process.The market is still stable and prices are still low. You can also invest in a property that's in a good location. If you're not sure what you want, you can hire a real estate agent to help you find the perfect home. 
Buying a home is an important decision that you will never regret. We understand that and want to help you make the best decision for your needs. That is why we offer our services as a home buying advisor. We can provide you with information on different types of homes and help you find the right one for you. We can also help you negotiate prices and terms, and connect you with local professionals who can help with the entire process. So if you are interested in buying a home, we are here to help.
That's it for this blog TTP Member, remember to subscribe to our channel and if you feel like we've delivered value please share this blog with ONE person. That's right just one person as a token of your appreciation for the hard work we put into making content that educates and helps you on your mission of building your own fortune. Remember you can read blog after blog, but it isn't until you actually take action that you'll start to see results. See you soon!
---