Gaming Icon Tfue from Fortnite Lists Florida Waterfront Home for $3.1M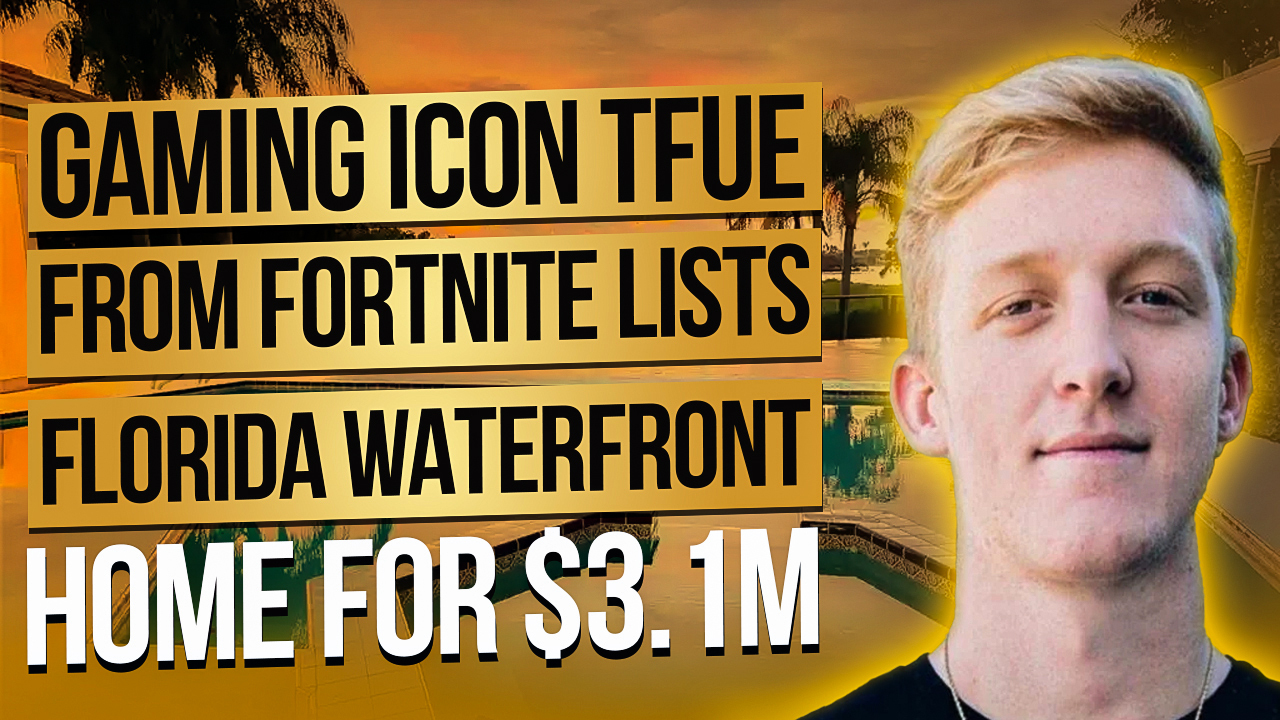 Turner Tenney, better known as Tfue to fans of Fortnite, has put his Florida waterfront house on the market. The home is worth $3.1 million and includes five bedrooms. The house also provides access to a beautiful waterfront view. Tfue has over 11 million subscribers on his YouTube channel and just set a new world record for the most kills in Fortnite Trios.
Luckily for you, TTP Member, we've prepared everything you need to know about Tfue's $3.1M Waterfront Home. Whether you want to know more about this property or you want to learn more about Tfue, this blog is for you! Keep watching this blog to find out more!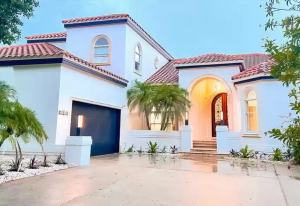 Turner Tenney, known as 'Tfue' has put his 5-bedroom Florida home that spans across 4 acres on the market for $3.1 million. The waterfront property is located on the Sunshine State, and once used as Tenney's personal residence during his rise to success as an esports professional gamer.
With two bedrooms located on the first floor, the Primary room has a dimension of 21 x 23 and the second bedroom has a dimension of 14 x 14. Obviously, three more bedrooms are located on the second floor. The 3rd room has a dimension of 18 x 12, 4th bedroom with 14 x 10 dimension and 5th bedroom with a dimension of 15 x 10. 
His first gig was playing Call of Duty, but it wasn't until he started playing Fortnite that he began to garner fame. Fortnite is a battle royale game in which the players compete to be the last one standing. This has culminated not only with him obtaining sponsorships and tournaments, but also with him becoming one of Twitch's most popular gamers and entertainers.
With his gaming wealth, Tfue purchased this nearly 5,000-square-foot property in 2019 for $1.25M. Three years later, he's looking to double his money.
This waterfront home overlooks the Intracoastal Waterway, and is located near many other Gulf beaches. It features luxury amenities like a private pool, spa, and hot tub according to the listing agent.
Listing agent, Athena Smith, said that high ceilings and a view set this home apart from others in the area. There are also not many homes with high ceilings in this area. "It's the location that makes this house so special," says listing agent Athena Smith of Charles Rutenberg Realty. "There are not a lot of homes in this area with high ceilings and vaulted ceilings, making it stand out." Combined with the view this home provides, the homeowners will enjoy living in a rare home.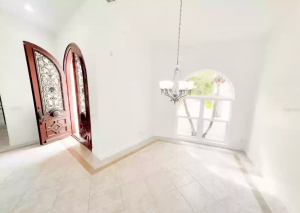 The home's entranceway features mahogany doors and large windows, along with a high-ceilinged room. The exterior of this home has a modern look, including an attached three car garage complimented by Honduran Mahogany Doors. You are greeted with the beautiful view of the Bay from the windows inside and outside the home.
Nearby, the gourmet kitchen has Viking gas stove and refrigerator, and double wall ovens. The kitchen easily accommodates someone who loves to cook. Features of this kitchen include a six burner gas stove, three door Subzero, and double 30 Dacor wall ovens with hardwood cabinetry, granite countertops and a large in-ground spa outback.
A new primary residence offers a charming suite with a bathtub and stained-glass windows.
Smith says that "the current owners have repainted the house and 95% of the interior has been repathered."
Built for relaxation and recreation, the outdoor living space is another highlight. There's a spa that cascades into the pool which can be controlled remotely. You can picture all of this after a big win, basking in the sun on the newly remodeled sundeck.
The outdoor area has been refurbished with a new bar and granite countertops, as well as new tiles. They installed floodlights in the outdoor space, back yard, and dock to light up the pool area. They also added stairs leading down to a private waterfront dock. This new outdoor living space is perfect for hosting parties, whether you're cooking a family meal or hosting a cocktail party.
This property is located in a beautiful, quiet area. It is minutes away from Gulf Beaches, shopping, restaurants and cafes, as well as major airports. You can easily get to the Indian Rocks Christian School within five minutes of the property.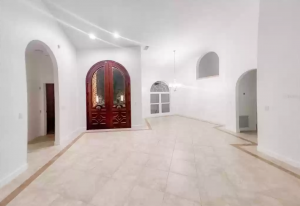 Indeed, you can never go wrong investing in real estate. Imagine acquiring the property at a lower price then selling it at double the price after 3 years. Amazing, right? Not to mention how relaxing and perfect this property is for someone who loves water!
Moving on, let's get to know Tfue more and how he became a gaming icon in Fortnite.
Turner Tenney also known as Tfue was born on January 2, 1998. He is a handsome, talented, and popular American Youtuber with a professional gamer background. He has enjoyed success because of his good looks and people take him seriously. With Tfue, anything is possible with games.
TFue, who is part of a middle-class family background, was born and raised by parents who were loving and inspiring. His father's name is Richard and he hasn't revealed his mother's name. He grew up alongside his siblings. He has two brothers, Jack Tenney and Pierce. He also has a sister named Alexandra.
Turner Tenney had a keen interest in video games from a young age, starting at 12. He was less interested in the same games as his brother, but was interested in any game he played. The interest in the games motivated him to play competitively as a first-person shooter in 'Halo'.
His brother launched a YouTube channel titled 'JOOGSQUAD PPJT' and Turner often appeared in his videos. Turner skims, surfs, and skates.
In May 2014, Tfue launched his own YouTube channel. The videos he uploaded showed him playing Destiny and Call of Duty video games. He was then partnered with the Twitch Gaming platform while playing Destiny and other games.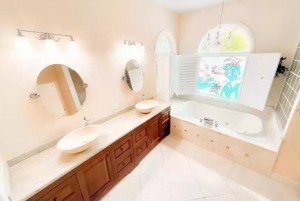 Within a short period of time Tfue was able to amass himself an audience on the platform. Tfue is skilled at gaming and has used this skill to amass himself an audience on Twitch.
The popular gamer, Turner Tenney set a world record score in the Destiny game, which boosted his profile and grew more popular on Twitch and other platforms.
As of 2022, Tfue is 24 years old. He is known for being a very Professional Fortnite Player in the world and he has accumulated popularity because of his gameplay skills. And as we've already mentioned, he set the initial high score in the 'Destiny' video game. He started playing games when he was 12 years old and noticed he had an ability to play video games at a high level. 
After realizing his talent in gaming, Tenney was recruited by a popular team – In April of 2018, popular gaming organization FaZe Clan recruited one of the world's most recognized gamers, Tfue. The focus of FaZe Clan is games like Call of Duty and Counter Strike, as well as other games like Fortnite and Overwatch.
Turner Tenney is notorious for being embroiled in controversies as well as being famous for his gaming skills. After uploading the video '40 kill solo game (King of the hill)', which was 6th ranked and many viewed as pre-arranged, he has been embroiled in several controversies since early 2018.
Tenney is often involved in what seems like endlessly controversial situations. Usually this is due to using racial slurs on his Twitch account that led to a ban for one month starting from the 17th of May, 2018. His ban was reduced to a week after he made efforts explaining and apologizing for his mistakes.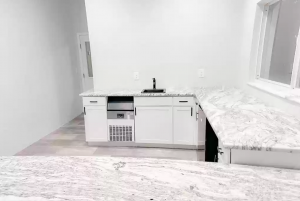 He got banned from Twitch for a month in May because he used racial slurs. He was renewed for only a week after apologizing and explaining himself. He then had his account permanently banned on Fortnite because he tried to sell it to another person. 
He created a new account, 'Not Tfue', and vowed to never buy skins or dances from Fortnite. A month and a half later, all his social media accounts were hacked.
A hacker changed his Twitter name to 'FaZe Gurv' and posted insulting tweets about other Fortnite streamers, including Keemstar, Ninja, and Myth. He also had his YouTube channel deleted by hackers and his Twitch account suspended due to harassment on September 5, 2018. Both accounts were reinstated on September 5, 2018.
Aside from that, Turner Tenney sued FaZe Clan claiming they pressured him to live in one of their homes in Los Angeles and also forced him to participate in illegal gambling. He also said he received only a small part of the revenue generated by his branded videos and touring gigs during his collaboration with Faze Clan.
Faze Clan claims Tenney has continued to make tens of millions in income, but kept the majority of it for himself. They filed a lawsuit against Tenney, accusing him of "disparaging the company and trying to form a rival esports organization." Allegedly, he also leaked private information about his contract with Faze Clan to the media.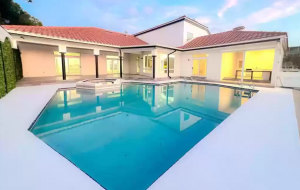 When it comes to his relationships,Tfue rarely answers questions about his personal life. He is secretive about both his relationship and his dating life despite being very popular.
But in March 2019, it's believed that he and Corinna Kopf are dating. The two of them seem to be really happy together. The couple shared their affectionate photos on Instagram, adding the tags of "girlfriend" and "boyfriend."
Although he makes money from donations and sponsors, his main source of income is from the views and likes he gets from uploads to YouTube and Twitch. Tfue partnered with Twitch to stream games for millions of subscribers on their platform. His channel has a ranking of 8th most-watched on their platform, attracting millions of viewers. Tfue earns from Twitch subs, tournament winnings, and Amazon affiliate sales. This year, Turner Tenney's net worth has been estimated to be much more than $3.5 million.
That's it for this blog TTP Member, remember to subscribe to our channel and if you feel like we've delivered value please share this blog with ONE person. That's right just one person as a token of your appreciation for the hard work we put into making content that educates and helps you on your mission of building your own fortune. Remember you can read blog after blog, but it isn't until you actually take action that you'll start to see results. See you soon!
#TalkToPaul #TFUE #celebrityrealestate
---