3 Tips on How to Get Your Real Estate Offers Accepted
---
If you are a frustrated Home Buyer who has been submitting offers that go nowhere, or Real Estate Agents submitting offers on behalf of your clients that haven't been getting accepted-or worse yet, not even responded to, I am writing this entry FOR YOU.
Home Buyers, if you are consistently getting outbid on your offers, the painful obvious truth is that you are in an appreciating market and need to start making higher offers. I know it's not what you want to hear, and perhaps your agent has already told you this, but it bears repeating. One option is to sit out the market and wait for it to stabilize. If you have the luxury to do that-more power to you.
Buying, or selling for that matter, is largely about personal timing, and if the timing isn't right for the client, they'll cancel when the going gets tough-and it will get tough. I've never had an escrow without any drama. Some escrows are more complicated than others, and I guarantee, there will be a degree of complexity involved somewhere along the process.
1. Tell them you are interested.
This isn't poker.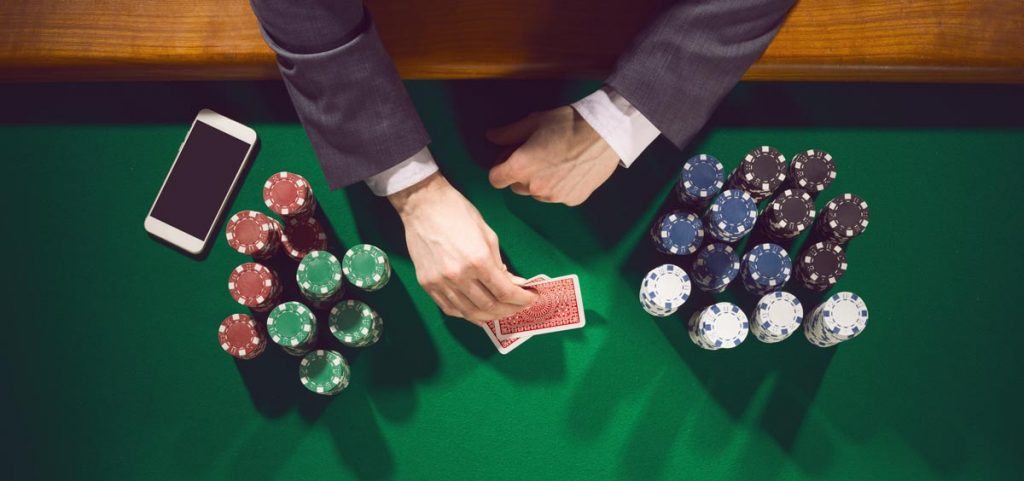 Don't be afraid to let the seller or listing agent know how much you want the home. For some reason some buyers are coached by their agent to curb their enthusiasm as they believe it somehow places them at a disadvantage.
When I'm the listing agent representing the seller, and I see how much a family wants the home for their children versus say, an investor, who is purchasing it purely for profit, I and my seller client become more emotionally invested in the family. Now, the caveat here, is that being emotionally invested doesn't mean emotionally blinded. A seller isn't going to take $50,000-$100,000 less just to cure his/her bleeding heart, BUT when all things are equal, getting the seller as emotionally invested as possible could be the determining factor in getting an offer accepted or not.
Think about it. When you were being courted by your spouse or partner, did you respond to their disinterest or to their repeated advances (assuming you were attracted to them and they weren't violating any laws).
Feigning disinterest in a home or property isn't going to get you any brownie points. Don't let your agent is try and to convince you otherwise. In fact, instruct your agent to send a message to the listing agent or seller advising them that you want it.
2. Ask your Agent for Sample Offer Packages
That's right Mr. or Mrs. Homebuyer(s), I want you to ask your agent for a sample copy of prior offers submitted.
WHAT?
That's right. Ask for a copy of prior submission packages with all personal information from that offer blacked out. Remember, YOU are the client, and your agent's submission of YOUR offer is a REFLECTION OF YOU.
The agent may hem & haw, but trust me it'll put them on notice that you mean business and expect good representation. I'm not saying to suggesting that you undermine the agent. A good agent will have no qualms about producing one, and the quicker they do, the faster you'll know you are dealing with a proficient one.
3. Always include the items below in your offer package.
Here is what I ALWAYS include in my client's OFFER PACKAGE:
A COLOR PHOTO of the buyer(s). Preferably one where the buyer is smiling. Sending a somber photo doesn't work out so well, and please-no selfies. Family photos work best. I've even used photos of single individuals with their pets-all smiles though.
A SHORT BIOGRAPHY of the buyer, including WHY the home is a perfect fit for, him/her/them. Remember, acting disinterested, doesn't inspire consideration.
PROOF OF FUNDS (POF) within the last 30 days. I can't tell you how many times I've gotten offers with proof of funds that are older than 60 days old. The message this sends is that

the buyer may not have these funds available anymore.
the buyer has been working with the same agent for 60 days or longer submitting offers to no avail.

The PRE-APPROVAL letter from a Bank, Lender, Mortgage Broker with CONTACT information for the lender vouching for the buyer's financial ability to complete the transaction. Why any agent would send a pre-approval letter without the contact information of the lender prominently displayed is beyond me. This, whether true or untrue, sends a message that the buyers agent doesn't want the listing agent to communicate with the lender. An immediate faux pas. When I get Pre-Approval letters without any viable means of getting a hold of the lender, that buyer's offer is one Google search away from me recommending to my clients that they RUN, not walk, away from the offer. The Pre-Approval letter should also be only 30 days old.
Once my package is complete I will send the offer package with every known means of communication at my disposal short of a messenger pigeon. There will be no question that the agent didn't receive it. When an agent, even one on my own team says to me, "The listing agent hasn't responded to me…" all they are really saying is, "I'm not trying hard enough to get my clients offer accepted." That's real talk.
I will hunt the listing agent down on Facebook, Twitter, LinkedIn, Google+, Instagram, and even Snapchat now emailing/messaging them a link to the offer that I uploaded to the cloud. This can be Google Drive, Dropbox, etc. I shorten the link using http://bit.ly and PRIVATE message them. I don't post anything publicly. I also send them a text message with the link included in the text message notifying them that I have submitted an offer.
I turn into Liam Neeson from the movie "Taken."

When I'm negotiating for my client-I will find you Mr./Mrs./Ms. Listing Agent.
In addition to me and my team getting a hold of the listing agent-I will have the lender reach out as well using a the same techniques described in prior passages. Remember the lender has a financial interest in getting the buyer's offer accepted. Why would you not use them as a resource?
My lenders know to call the listing agent, advise them of the incoming offer, and vouch for the buyers ability to close. In other words-SELL THEM on OUR client.
If the agent representing you isn't going through all these steps to get your offer accepted-FIRE THEM.
That's right. FIRE THEM.
As the market shifts from a seller's to a buyer's market or vice versa, you need someone who can effectively get your offer the attention it deserves. Again, this doesn't mean lowball offers are going to get accepted, but when it's between you and someone else, what will separate your offer from everyone else's is the effort put into it.
Don't forget to invite me to your housewarming.
– Paul
---