Greta Garbo Lists Beverly Hills Home for $12M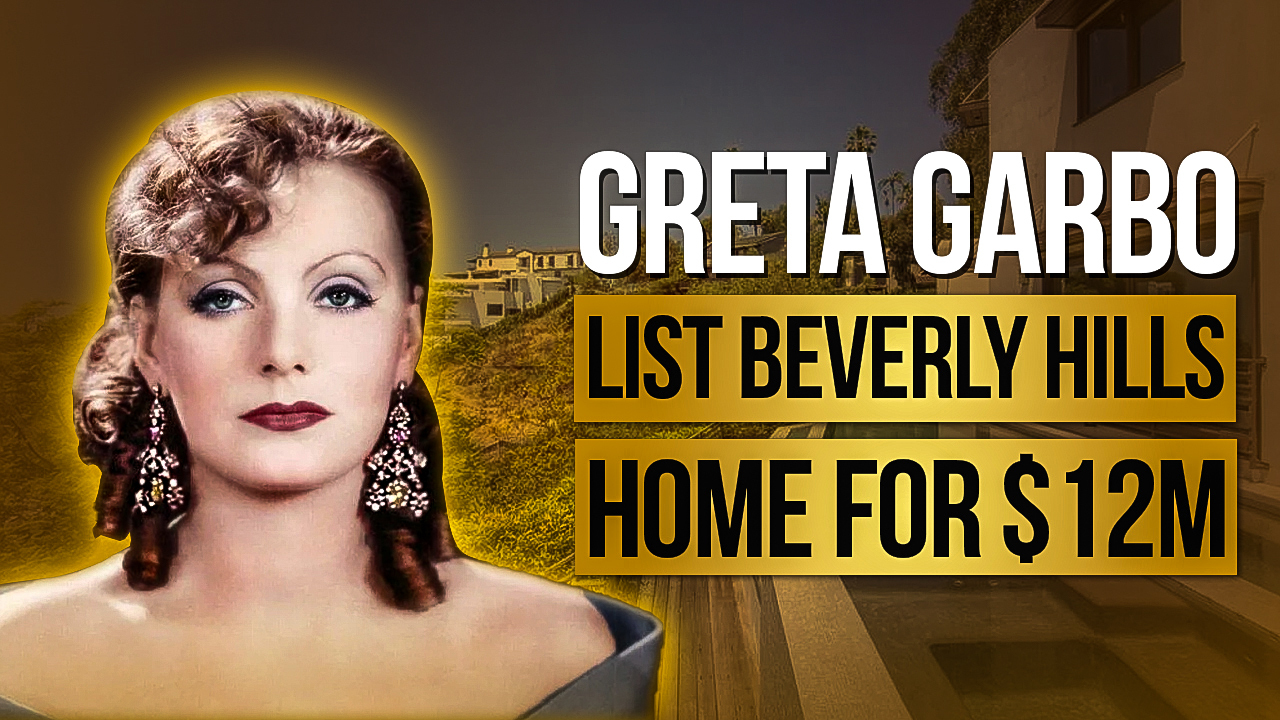 Once you see the entertainment potential of this unique retreat, you might forfeit your solo experience. Originally designed for extravagant Swedish film star Greta Garbo, Washington Irving Road in Beverly Hills is on the market for $12 million.
For today's blog, exclusive to our TTP members, we will be talking more about the late actress, Greta Garbo, and her Beverly Hills home that is now on sale in the market. Now without further adieu, let's get into the blog.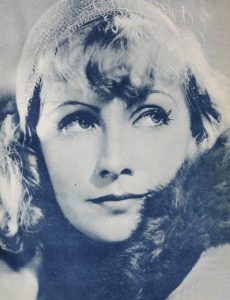 It was built in 1937 and is perched on a hillside overlooking Sunset Boulevard. Actresses Greta Garbo and Leopold Stokowski were the first people to live there. When it was built, it was a two-thousand square foot, Aztec-inspired one bedroom residence with small windows. The house was surrounded by high, paparazzi-proof walls to guarantee that any celebrities visiting had their privacy and would not be bothered by the press. The house was restored with the intention that celebs would come and enjoy their estates without any disturbances. 
The home, which currently belongs to a film director, was bought for 7.45M in 2006. In the same year, prominent designer Nicole Sassaman was hired to reimagine the home. She added a second story and more than doubled its size, to 4,675 square feet. Sassaman renovated the house to make it more modern. She added glass and remodeled walls. In downtown L.A., you can enjoy breathtaking views of the area from all angles, including those from the Pacific Ocean. An infinity pool and spa that looks over a pretty hillside can be found on the property. 
There is space to have all of your friends over and still have room, with decks and balconies. The home has six bedrooms, six baths, and features rich woods and artistic stonework. A kitchen with a high topped island that can seat people is intriguing. The appliances are top quality and made of stainless steel. The penthouse suite offers a vast space with natural light that leads to a deck with beautiful views of the landscape. Garbo was one of Hollywood's most famous actresses, nominated for 3 Oscars, and never won. Today, if she were still alive, she wouldn't have to leave her house because everything is there. She was given an honorary award "for her luminous and unforgettable screen performances", but she did not come to accept it.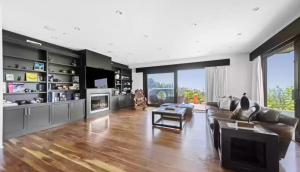 Now let us learn more about Greta Garbo. Greta Garbo, born Greta Lovisa Gustafsson, was a Swedish-American actress and described as one of the greatest to ever hit film. Regarded as melancholic, somber and with many portrayals of tragic characters. In 1999 she was ranked fifth on the list of greatest female stars in classic Hollywood cinema by the American Film Institute. Stars of The Saga of Gösta Berling, Garbo got her break in the film industry with a secondary role. MGM's Louis B. Mayer saw her potential and brought her to Hollywood in 1925; she stirred interest with her first American silent film Torrent (1926). 
Garbo's performance in Flesh and the Devil (1927) made her an international icon. In 1928, Garbo starred in A Woman of Affairs, which catapulted her at MGM to its highest box-office star, usurping the long-reigning Lillian Gish. Other well-known Garbo films from the silent era are The Mysterious Lady (1928), The Single Standard (1929) and The Kiss (1929). Garbo's first sound film, Anna Christie (1930), had a tagline that emphasized the tidbit that she talked about. In the same year she starred in Romance and for her performances in both films she received nominations for Academy Awards for Best Actress.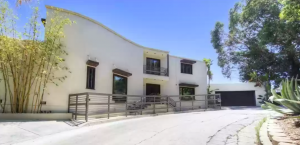 In 1932, Greta Garbo had enough success to make her own terms. She would continue to work in films such as Mata Hari (1931), Susan Lenox (Her Fall and Rise) (1931), Grand Hotel (1932), Queen Christina (1933) and Anna Karenina (1935). Many critics and film historians regard Garbo's performance in Camille as one of her finest. It also earned her a second Academy Award nomination. Though Garbo's career diminished, she gained fame with the 1939 film Ninotchka, which earned her third Academy Award nomination. The film failed to succeed at the box office and after 1941, Garbo retired from acting. With fame and stardom, Garbo declined every opportunity to return to the screen. She preferred privacy in her life, which was coupled with an impressive art collection. Garbo's extensive collection features works from the likes of Pierre-Auguste Renoir, Pierre Bonnard and Kees van Dongen, which are now worth millions of dollars.
Greta Lovisa Gustafsson was born in Södermalm, Stockholm, Sweden at 7:30 p.m Garbo was the third, and youngest, child of Anna Lovisa, who worked at a jam factory, and Karl Alfred Gustafsson, a laborer. Garbo had an older brother, Sven Alfred, and an older sister, Alva Maria. Garbo was nicknamed Kata, the way she mispronounced her name, for the first ten years of her life. Garbo's parents met in Stockholm, and her father worked as a street cleaner, grocer, factory worker, or butcher's assistant. He married Anna and they had two children: Nils Theodor Gustafsson and Greta Gustafsson. 
They lived in a three-bedroom cold-water flat at Blekingegatan No. 32. Garbo was a shy daydreamer as a child and disliked school. She was an introverted leader who became interested in theater at a young age. She directed her friends in make-believe games and performances and dreamed of becoming an actress. Later, Garbo participated in the amateur theater with her friends and frequented the Mosebacke Theater. At the age of thirteen, Garbo graduated from school, typical of Swedish working-class girls at that time – she did not attend high school but later acknowledged an inferiority complex. The Spanish flu was widespread in Stockholm in 1919 and Garbo's father, with whom she was very close, became ill. As a result of her father being sick, he lost his job. In 1920 when she was 14 years old, Garbo's father died.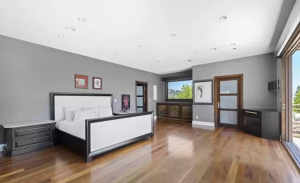 She first worked in a barber shop as a soap-lather girl. Afterwards, she did errands in a department store and worked as a millinery model. Eventually, Garbo became a more lucrative fashion model at Nordiska Kompaniet. In 1920, a director of film commercials for the store cast Garbo in roles advertising women's clothing. Her first commercial premiered on 12 December 1920. The following year, she caught the attention of a director who gave her a part in his short comedy, Peter the Tramp. From 1922 to 1924, Garbo studied at the Royal Dramatic Training Academy in Stockholm. She was recruited in 1924 by the Finnish director Mauritz Stiller to play a principal part in his film The Saga of Gösta Berling, a dramatization of the famous novel by Nobel Prize winner Selma Lagerlöf, which also featured the actor Lars Hanson. 
Stiller became her mentor and trained her as an actress. He was also managing her career. After playing the part of Gösta Berling, she went on to play the lead in a German film called Die freudlose Gasse. Metro-Goldwyn-Maye signed with Greta Garbo for her first contract. She was in Berlin when she met Louis B. Mayer on a trip, who is now the vice president and general manager at Metro-Goldwyn-Mayer. Victor Seastrom, a respected Swedish director at MGM, encouraged Mayer to meet her since he is friends with Stiller. Mayer always looks for new talent and intentionally recruited Stiller. After negotiation, they came to an agreement with Stiller's demand that Gösta Berling's contract also includes Garbo. Mayer initially became interested in Garbo after seeing her after her Berlin trip. On the way to Gösta Berling, Mayer told his daughter: "This director is wonderful, but what we really ought to look at is the girl… The girl, look at the girl!" After screening Gösta Berling, Mayer was still interested in Garbo: "I'll take her without him. I'll take her with him. Number one is the girl."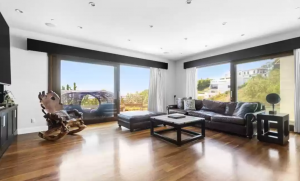 In 1925, Garbo could not speak English fluently. At the request of Louis B. Mayer, she was brought to America from Sweden. After arriving in New York they waited six months with no word from MGM. From Sweden they went on their own to Los Angeles but after more than five weeks with no contact they gave up and returned home. On the verge of returning to Sweden, Garbo wrote to her boyfriend back home, "You're quite right when you think I don't feel at home here … Oh, you lovely little Sweden, I promise that when I return to you, my sad face will smile as never before." After a Swedish friend helped with contacting MGM production boss Irving Thalberg, Norma Jeane was given a screen test which impressed Thalberg. 
He then arranged to fix her teeth and made sure she lost weight. During her rise to stardom, film historian Mark Vieira notes, "Thalberg decreed that henceforth, Garbo would play a young, but worldly wise, woman." She worked with Stiller on her first film, but was cast in Torrent (1926), an adaptation of a novel by Victor Ibáñez, with director Monta Bell. She replaced Aileen Pringle, 10 years her senior, and played a peasant girl turned singer, opposite Ricardo Cortez. The film was popular and even though the trade press reacted to it negatively, Garbo's performance was well received. Garbo's success in her first American film led Thalberg to cast her in a similar role in The Temptress (1926), based on another Ibáñez novel. Garbo disliked the script as much as she did the first one, but took it due to pressure from Stiller, who also directed this film. 
The Temptress was an overwhelming experience for Garbo. She had difficulty adapting to the studio system, and did not get along with Moreno. She was fired by Thalberg and replaced by Fred Niblo. Attempting to shoot a re-shoot of The Temptress was expensive, especially since it's the only Garbo film of the period to lose money. However, she received rave reviews and MGM gained a new star as a result. Garbo was a leading actress in eight more silent films after her ascent. All were hits, and she starred alongside John Gilbert in three of them. Garbo's performance in Flesh and the Devil was more erotic than anything Hollywood had seen before. Garbo's on-screen chemistry also translated off-camera, and by the end of the production, Garbo moved in with Gilbert.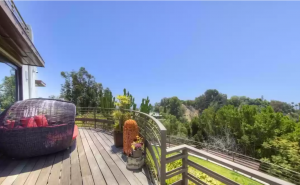 The role also marked a turning point for Garbo's career. Her third movie with Marmaduke Gilbert in 1928 helped catapult her to being the most successful leading lady at the 1928–1929 box office season, right ahead of silent screen actress Lillian Gish. In 1929, Pierre de Rohan wrote in the New York Telegraph: "She has glamour and fascination for both sexes which have never been equaled on the screen." Great acting and outstanding screen presence quickly made Garbo one of Hollywood's most admired actors. David Denby argues that Garbo introduced a subtlety of expression to the art of silent acting and that its effect on audiences cannot be exaggerated. To him, she "lower[s] her head to look calculating or flutter[s] her lips. 
Her face darken[s] with a slight tighten[ing] around the eyes and mouth; [she has a] passing idea with a contraction of [her] brows or a droop of [her] lids. Worlds turn on her movements." Garbo was very private. She demanded that black flats or screens surrounded her sets so that no one could watch her and she left visitors, including the studio brass, off sets. When asked about these eccentric requests, she said "If I am by myself my face will do things that it cannot do when there are people present." Still, Garbo's Swedish accent posed a problem for sound films. Since MGM was the last studio to convert to sound, Garbo made her last silent film with them. Nevertheless, despite these fears, she became one of the biggest draws in Hollywood.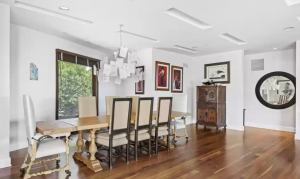 Garbo was successful in the 1939 film, Ninotchka. She starred with Melvyn Douglas and the goal was to transform her into a chic, modern woman through a comedic romantic film. They filmed her doing a double role that shows her dancing the rhumba, swimming and skiing. The film Two-Faced Woman was a critical failure and was poorly received by audiences, however, it was a modest commercial success. Garbo referred to the film as "my grave." It marked the end of her acting career; she was thirty-six years old, and had made twenty-eight films over 16 years. MGM's European market fell, and as a result, finding vehicles for Garbo was not possible. Her films depended on the European market because it accounted for 90% of the company's profits from 1936 to 1944. 
Afraid of returning to the screen, Garbo signed a one-picture deal in 1942 to make The Girl from Leningrad. However, after a few months, she realized her hesitance and told her friend Salka Viertel that she would probably not return to film. Garbo also worried about getting older. George Cukor, who directed Two-Faced Woman, said "People often glibly say that the failure of Two-Faced Woman finished Garbo's career. That's a grotesque over-simplification. What really happened was she just gave up. She didn't want to go on." She signed a contract with producer Walter Wanger to work on a film based on Balzac's La Duchesse de Langeais. Louis Ophüls was contracted to translate the novel into a screenplay and direct. She was determined to do well in this film. 
After signing the contract she set out and arrived in Rome, ready to begin shooting the picture. But the financing never came through and the project was abandoned. In fact, it would have been for 41 years had film historians not recently come across the footage. Parts of it were included in a 2005 documentary about Garbo. In 1949, she was offered the role of fictional silent-film star Norma Desmond in Sunset Boulevard, directed by Ninotchka co-writer Billy Wilder. 
However, after a meeting with film producer Charles Brackett, she insisted that she had no interest in the part whatsoever. Garbo rejected most of the roles offered to her in both the 1940s and throughout her retirement years. The ones she accepted, likely had trouble and she dropped them quickly. When she said famously, "I was tired of Hollywood.", many people believed it was because of the studio's rejection of signing a union. Some believed Garbo wanted to experience life as a normal English woman.
From the early days of her career, Garbo avoided industry social functions. She preferred to spend her time alone or with friends. She never signed autographs or answered fan mail, and rarely gave interviews. Nor did she ever appear at Oscar ceremonies, even when she was nominated. Her aversion to publicity and the press was undeniably genuine, and exasperating to the studio at first. In an interview, she stated that her desire for privacy began when she was a child, when she admitted to wanting to be alone due to the many people. Garbo shied away from the media because of her distrust and skepticism, which made her difficult to work with. She also disagreed with those at MGM, so she refused to follow their publicity rules.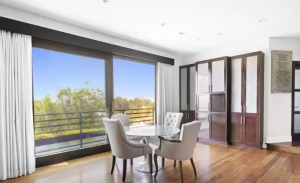 The press called her the "Swedish Sphinx" and said that people could never really figure her out–the mystery only served to bolster the mystique around her. Despite her efforts to avoid publicity, Garbo paradoxically became one of the most celebrated movie stars in the 20th century. With a line from Grand Hotel which has been voted one of the most memorable movie quotes by the American Film Institute (AFI), "I want to be alone; I just want to be alone." The theme was a running gag in her movies that began during her silent film period. Garbo has been credited with popularizing the "slouchy hat." Her typical style includes trench coats, simple shoes, shirts, cigarette pants, slouchy hats, and big sunglasses.
Garbo never married or bore children, and lived a solitary life. The closest romance she had was with John Gilbert, who helped with acting and taught her socializing skills. They starred in six more hits together before he proposed to her, which she declined because she didn't want to be bossed around. Later in her life, Garbo said of Gilbert: "I couldn't remember what I ever saw in him." After 1937, Garbo met with conductor Leopold Stokowski who she spent time with in Europe. Whether their relationship was platonic or romantic is uncertain, but other documentation exists such as the diary of Erich Maria Remarque which contains a discussion with Garbo in 1941 or Cecil Beaton's memoir where he writes about an affair with Garbo in 1947 and 1948. 
In 1941, she met the Russian-born millionaire, George Schlee, who was introduced to her by his wife, fashion designer Valentina. Nicholas Turner, Garbo's close friend for 33 years, said that, after she bought an apartment in the same building, "Garbo moved in and took Schlee from Valentina right away." Schlee would divide his time between the two, becoming Garbo's close companion and advisor until his death in 1964. Rather than conclusively suggesting that Garbo was bisexual, recent biographers offer speculation about the possibility. Some writers believe that she had an affair with stage and screen actress Lilyan Tashman in 1927. Silent film star Louise Brooks also claims she had a brief liaison with Garbo in 1928. In 1931, Greta Garbo befriended the writer and acknowledged lesbian Mercedes de Acosta.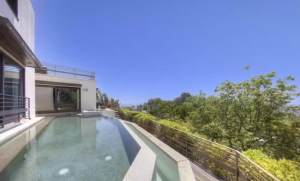 They met through Salka Viertel, then they had a sporadic and volatile romance. The two remained friends for almost 30 years and during that time, Garbo wrote de Acosta 181 letters and cards. Her family controls her estate but only 87 of these items have been made publicly available. In 2005, Mimi Pollak's estate released 60 letters Garbo had written to her in their long correspondence. Several letters suggest she may have had romantic feelings for Pollak for many years. After learning of Pollak's pregnancy in 1930, for example, Garbo wrote: "We cannot help our nature, as God has created it. But I have always thought you and I belonged together."  In 1975, she wrote a poem about not being able to touch the hand of her friend with whom she might have been walking through life.
Garbo was successfully treated for breast cancer in 1984. She had six-hour dialysis treatments three times a week, known only to her close friends. A photograph in 1990 showed Koger assisting Garbo when she was walking with a cane. Garbo died in April 1990, aged 84, due to pneumonia and renal failure. She also suffered from such diseases as gastrointestinal and periodontal ailments. According to history, Garbo was cremated in Manhattan and her ashes were interred at Skogskyrkogården Cemetery in Stockholm. Garbo died very wealthily, and her entire estate of $32 million was left to her niece.
There you have our TTP blog for today. Now, what do you think about the mansion? Let us know in the comments below. Don't forget to subscribe to our channel, click the notification bell, and like this blog. If you think that we have delivered value please share this blog with one person. Just one share is enough for us, for you to show your appreciation for the commitment and hard work we all put together in creating this blog that teaches and helps you on your mission of building your own fortune. And you don't know that one share could go a long way. And keep in mind that no matter how many times you're going to read this blog, you won't see any results unless you take action. Good bye and see you at the next one!
#TalkToPaul #celebrityrealestate #celebrityhomes #GretaGarbo
---