Guillermo del Toro Expands Portfolio with Quirky 1920s Bungalow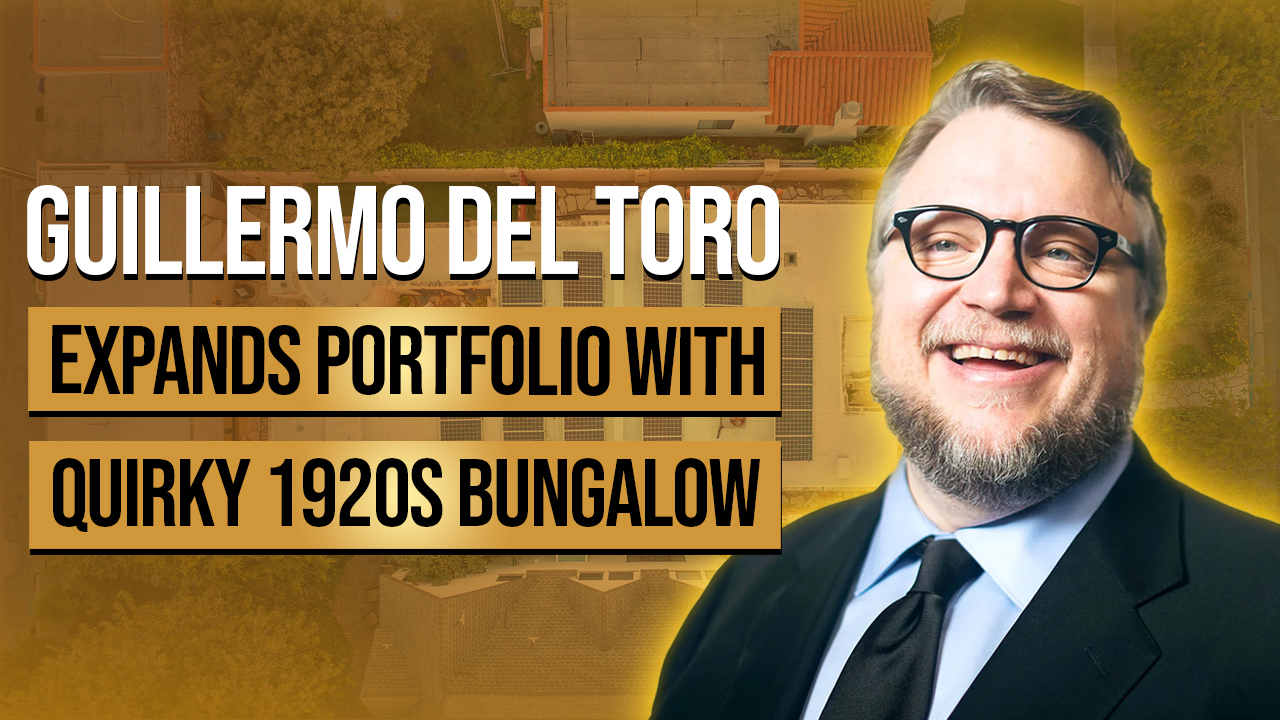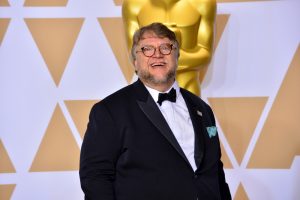 "Have you ever wanted to buy a house in Santa Monica?" What do you think? Is it a question worth asking? How about "Should I buy a house?" or "Can I afford to buy a house?" If you're questioning yourself, then you should definitely read this blog because it talks about Guillermo del Toro who expands his Portfolio with a Quirky 1920s Bungalow! Of course it's not too late yet to purchase your own beautiful house and make your dream come true.
There's a lot of questions that our friend is likely wondering. Buying a house can be a very exciting and daunting process. We want to make sure that you have all the information you need to make an informed decision. We can help you find the perfect house for your needs and budget. We also have years of experience in the real estate industry, so we can provide you with sound advice. 
Luckily for you, TTP Member, This is a blog that discusses the celebrity and his 1920s Bungalow. We've created a blog that will show you some of the features of the homes we've found.  In addition, we'll provide you with an answer to any questions you may have. So if you're looking to buy a home, please read our blog and let us know if there's anything we can do to help. Our team of experts know the ins and outs of the housing market and can guide you to the best option for your needs. We can provide you with a variety of information and resources so that you can make an informed decision. 
But before diving in, let's first know who Guillermo del Toro is.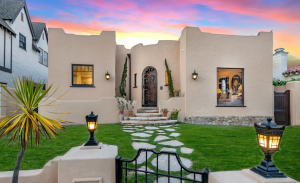 The romantic dark fantasy picture "The Shape of Water," directed by Mexican filmmaker Guillermo del Toro, received the "Best Picture" Oscar at the 90th Academy Awards and also earned him the "Best Director" honor. He is also a novelist, screenwriter, producer, and former special effects makeup artist. It wasn't his first film to win an Oscar, despite the fact that it received thirteen nominations and two more wins. He had previously won three Oscars for "Pan's Labyrinth," another of his dark fantasy movies.
His other well-known films include dark fantasy or horror themes, such as "Cronos," "The Devil's Backbone," "Blade II," "Hellboy," and "Pacific Rim." He and Chuck Hogan co-wrote the 'The Strain' book trilogy and television series, and he also shared writing credit on the 'The Hobbit' trilogy. He spent five years as a special-effects makeup artist before switching to directing. He is close friends with Alfonso Cuarón and Alejandro G. Iárritu, two other well-known Mexican directors who are collectively referred to as "The Three Amigos of Cinema."
In 1993, Guillermo del Toro made his directorial debut with the Spanish-language Mexican horror drama movie "Cronos," which starred Federico Luppi and Ron Perlman and told the tale of an antiques shopkeeper who transforms into a vampire. Despite not receiving a nomination, his debut feature was chosen as Mexico's submission for the 66th Academy Awards' Best Foreign Language Film category. His second project as a director, the American science fiction horror movie "Mimic," in which New York City is overrun by enormous insects, was given a $30 million budget by Miramax Films in 1997. He eventually published a director's cut version even though his relationship with Miramax disintegrated during the film's development and he was unable to get a final cut.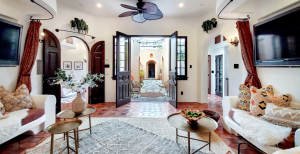 With Sally Hawkins, Octavia Spencer, and Michael Shannon serving as the core actors, he spent three weeks filming the Cold War drama "The Shape of Water" in Toronto in August 2016. The movie was released in August 2017 and quickly became a critical and economic success, garnering him four "Oscars," including "Best Picture" and "Best Director." It once again included his recurring dark dream themes. His production business and Disney had jointly launched the original cartoon movie, "Trollhunters," at the D23 Expo in 2009; he then relocated the project to DreamWorks in late 2010. The series' debut season, which debuted on Netflix on December 23, 2016, is regarded as one of the best animated children's programs and quickly became the most popular kids original ever on the platform.
'The Devil's Backbone' and 'Pan's Labyrinth ', two of Guillermo del Toro's most critically praised films, are set in Spain under authoritarian leader Francisco Franco. His film "Pan's Labyrinth," which made $80 million globally and ranked among the top foreign releases in the United States, helped him gain fame on a global scale. His most well-known effort, "The Shape of Water," brought in about $195 million globally on a $19.5 million budget. It received numerous more honors, including two Golden Globe awards and three BAFTA awards, in addition to being nominated for 13 Oscars and winning four of them.
Moving forward..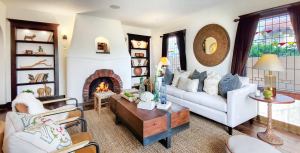 Director Guillermo del Toro Buys 1920s Bungalow for $4.2 Million.
Guillermo del Toro, an Oscar-winning director, recently paid $4.2 million for a 1920s home to add to his collection. The eye-catching Santa Monica home was completely renovated and refurbished, and it was sold to del Toro in a bidding war for around $300,000 more than the asking price.
The 3,500 square foot, one-story house is guarded by a gated entrance that opens to a front yard with grass. The living area is decorated with hardwood and tile flooring, curved plaster walls, arched doors, vintage light fixtures, and stained-glass windows. It has five bedrooms and five bathrooms.
A large formal living room with a floor-to-ceiling stone fireplace and built-in bookshelves is accessible from the entry lobby. An elaborate chandelier makes a statement in the dining room. High-end stainless appliances and colorful backsplashes in the kitchen go well with the all-white cabinetry. With a table and built-in seating, the breakfast nook is warm and inviting.
A spacious walk-in closet and a luxurious bathroom with dual vanities, a steam shower, and a clawfoot soaking tub are included in the main suite. With a media room that opens to a central courtyard covered in stone and equipped with a fire pit and BBQ, this home makes entertaining a breeze. A separate bonus room with a kitchenette and bathroom can be found outside, as well as access to a detached two-car garage.
Del Toro is well-known for the fantasy and horror movies The Shape of Water and Pan's Labyrinth. He has three residences in Los Angeles, including a $4.5 million Santa Monica Gothic Tudor, and two suburban homes in Westlake Village. He stores a ton of horror movie memorabilia at one of these homes, dubbed the infamous Bleak House.
The Bungalow was listed by Bjorn Farrugia and Alphonso Lascano of Hilton & Hyland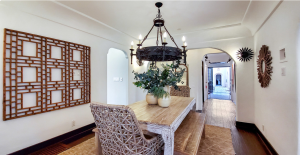 One of the top-performing real estate agents in Los Angeles, Bjorn Farrugia is a well-known expert in the field. At Hilton & Hyland, the leading luxury real estate firm in Los Angeles, Bjorn has consistently established the record for the most real estate transactions. He established himself as one of the brokerage's top 4 generating agents by selling approximately $200,000,000 in sales in just one year.
Luxury homes and residential real estate in Beverly Hills, Bel-Air, Pacific Palisades, Malibu, Brentwood, Santa Monica, Hollywood Hills, and West Hollywood are Bjorn's areas of expertise. He is effective at efficiently evaluating, marketing, and carrying out the sale and acquisition of a property because he is results-oriented, direct, and honest.
Bjorn is one of Los Angeles' Top 100 Agents as well as one of Southern California's 100 Most Influential Real Estate Agents. The Wall Street Journal, Angeleno, Variety, Forbes, The Hollywood Reporter, and Los Angeles Times have all written on him.
Alphonso Lascano, who was raised in Los Angeles, has developed a distinctive niche in the real estate industry. Alphonso is a specialist at meeting the wants of his customers and optimizing the earnings for his sellers since he combines luxury real estate and interior design. One of the main drivers of his success has been his intuitive talent for reinventing homes.
Alphonso, who graduated from USC with a degree in business and real estate development, learned early on the value of providing excellent customer service and paying attention to every detail, two of his most defining qualities. Alphonso has a stellar reputation for representing buyers and sellers from the entertainment industry to foreign investors from Hollywood to Malibu.
He has become one of the top real estate agents in Los Angeles thanks to his imaginative vision, innovative thinking, and commitment to his clients' needs.
Moving on..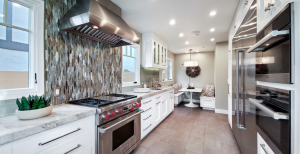 Let me review again all the details of the Bungalow for you to keep in mind.
A stunningly renovated kitchen with high-end stainless steel equipment and a built-in breakfast nook is one of the highlights of this one-story, zen-like retreat's 3,555 square feet of 5-bedroom space. This house is ideal for entertaining because it has a formal dining room right off the door and a huge living room with an antique stained glass window. The master bedroom has one of the most beautiful bathrooms that can compete with any spa, as well as a huge walk-in closet that is ideal for any shopaholic.
A stunning chandelier suspended above the vanity, two basins, a steam shower, and a stand-alone soaking tub. The center of this home is a lively TV room that leads to the central patio. The patio area is romantic and private, with a fire pit, a barbecue, and plenty of room to socialize or just unwind and breathe in the SM air. The possibilities are infinite with owned solar panels, a sizable 2-car garage with an attached huge bonus room, and a half bathroom.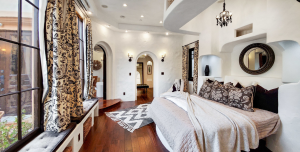 If you want to invest a house in Santa Monica, now is the time to do it. The market is still strong, and there are many houses available for sale. You can find your dream home by looking online or calling a real estate agent. If you're interested in purchasing a property, make sure to get pre-approved by your lender. This will help you determine how much money you need to invest and avoid any delays in the process.The market is still stable and prices are still low. You can also invest in a property that's in a good location. If you're not sure what you want, you can hire a real estate agent to help you find the perfect home. 
Buying a home is an important decision that you will never regret. We understand that and want to help you make the best decision for your needs. That is why we offer our services as a home buying advisor. We can provide you with information on different types of homes and help you find the right one for you. We can also help you negotiate prices and terms, and connect you with local professionals who can help with the entire process. So if you are interested in buying a home, we are here to help.
We hope that our blog has helped you find a home. We have spent a lot of time and effort creating it, and we want you to be able to find the perfect one. We would also love to hear your feedback, so please leave a comment below or on the blog. We want to make sure that you have the best experience possible when looking for a new place to live, and we'll continue to offer quality blogs in the future. 
That's it for this blog TTP Member, remember to subscribe to our channel and if you feel like we've delivered value please share this blog with ONE person. That's right just one person as a token of your appreciation for the hard work we put into making content that educates and helps you on your mission of building your own fortune. Remember you can read blog after blog, but it isn't until you actually take action that you'll start to see results. See you soon!
#TalkToPaul #celebrityrealestate #celebrityhomes #GuillermoDelToro
---