Honey Founder Lists Hilltop Bel Air Estate for $150 Million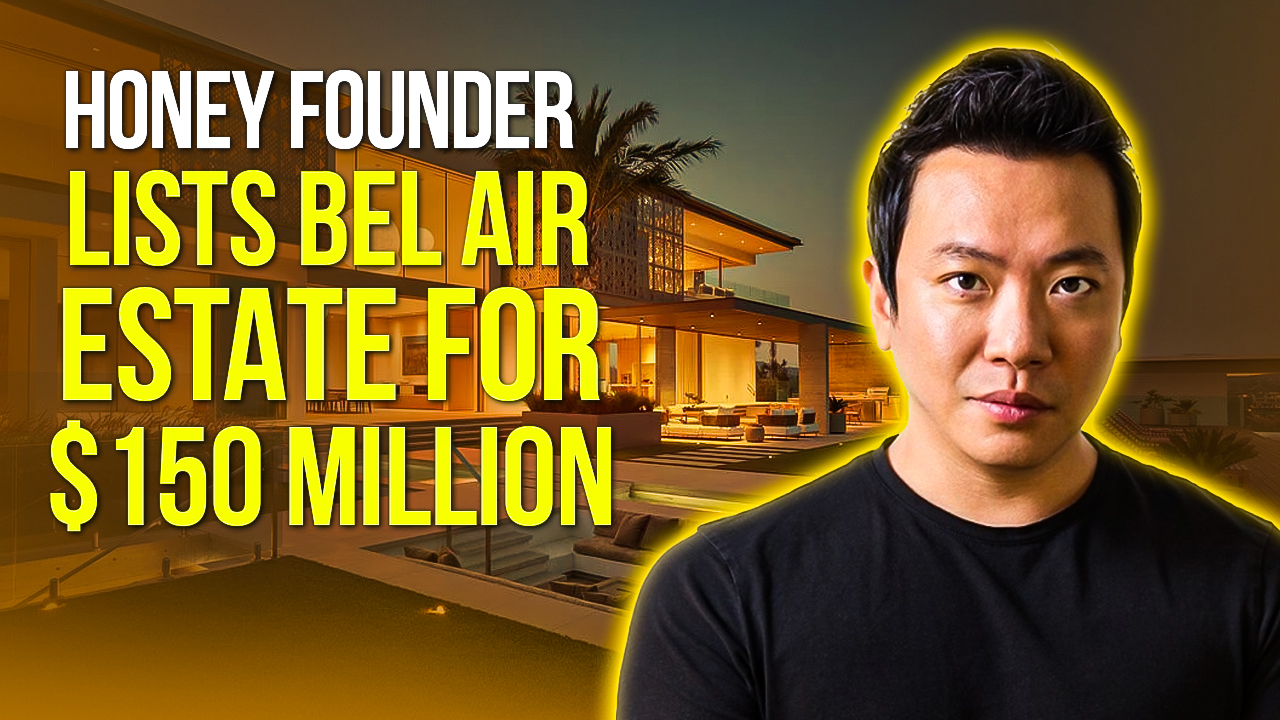 Hello, people. Welcome to the TTP Youtube channel. A Los Angeles estate listed for sale for an outrageous price of $150 million is more than double the purchase price two years ago.
For that, one lucky buyer will get an all-new mansion, originally designed by South African architecture firm SAOTA and extensively customized by its tech mogul owner in collaboration with L.A.-based architects Woods + Dangaran. If you want more of this content, subscribe to the TTP Youtube channel and hit the notification bell.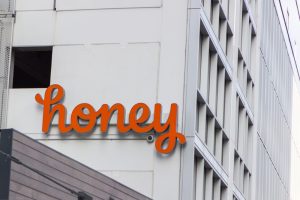 The pricey listing is held by Aaron Kirman of Compass.
Located high in the Bel Air hills at 10721 Stradella Court, this mansion is owned by George Ruan, cofounder of popular cookie-clipping browser extension Honey. In 2020, Honey was sold to PayPal in a $4 billion deal – the largest acquisition of a tech company in Los Angeles history.
Ruan bought the house in March 2020 for around $60 million dollars when it was still under construction. He paid another undisclosed amount of money just to finish the estate and add unique customizations to the place. Whether people think those customizations and two years worth of hard work justify the 150% price increase is still up for debate.
The contemporary mansion is stunning and will wow guests for many years to come. The 1.1-acre lot offers 360-degree views of Los Angeles, with the occasionally-snow capped mountains, DTLA skyline, Pacific Ocean and Catalina Island visible on most days. Altogether, the blocky and concrete-clad house offers more than 20,000 square feet of living space with nine bedrooms and 14 baths.
George Ruan, who co-founded the browser extension Honey in 2012, has put his opulent and extravagant Bel-Air home on the market.
The tech mogul wants to sell his 20,000 square foot home in Beverly Hills for $150 million. This would be among the most expensive home sales in Southern California history according to the Los Angeles Times.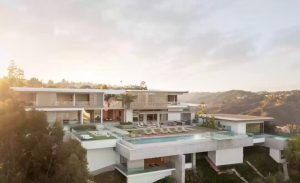 Ruan spent the past two years renovating the unfinished property and sold it for $60 million to purchase it in 2020.
This ultra-exclusive estate on a promontory in the world's most prestigious city is one of a kind. This architectural masterpiece includes 360 degree views and features a cook's kitchen with gorgeous appliances, top quality finishes, an outdoor personal fitness studio, an automated pool and garden to fit any lifestyle needs. Designed by renowned luxury brand Whimsy and complete with exquisite finishes and a commanding view from its terrace the master bedroom suite will strike you in awe as you imagine your days spending time between these breathtaking walls of glass.
Offering utility for every need–with an impressive infinity pool, sunken fire pits, outdoor kitchens, multiple pools, cabana areas and stately landscaping– this home is just as luxurious as you envision it. If that wasn't enough amenities there is also an additional detached guesthouse with its own standalone pool to provide privacy for those visiting friends or family while making them feel like they are part of the family themselves. The 3 staff quarters include full kitchens, laundry rooms and private bedrooms with walk-in closets perfect for total separation or convenience right at home.
Some of the estate's features are a staff wing, with rooms for live-in help, and a guesthouse with a room and its own pool. The main mansion includes an infinity-edged pool. A comparison of the complex's gym and spa facilities is also provided.
This stunning home boasts a stunning kitchen, with Gaggenau and Miele appliances, a library, and various sitting rooms in addition to a movie theater.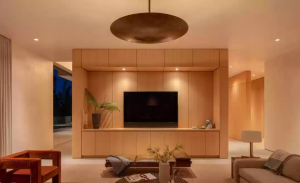 However, the current asking price does not include Ruan's tennis court estate next door, which he also owns now. It is probable that the company would be willing to use that property as an extra bargaining tool.
The last time a Bel Air home transferred for a nine-figure sum was back in March, when Fashion Nova's Richard Saghian paid $126 million dollars for the One, an unfinished monster mansion that has been under construction for a full decade. In December 2021, Coinbase billionaire Brian Armstrong bought the Bel Air estate with two large houses and extensive grounds.
This lavish property has indoor and outdoor spaces with a pool, cabana, fire pit, and kitchen. It offers the pinnacle of luxury tucked away in the hills but near exciting places such as dining and entertainment.
Designed by the architecture firm Saota, which has many modern megamansion design credits under its belt, the 14-bathroom compound offers an expansive and new-construction open-concept minimalism spread across two floors and 1.15 acres.
The main feature of the property includes a terraced master suite with marble accents and dual closets. The ensuite bath has a soaking tub and walls of "dramatic" glass. The commercial-sized living areas feature clean lines, and the kitchen features honed quartzite countertops. There are 3 separate staff quarters included with prep kitchens, as well as laundry areas.
The property also offers an additional pool house with a second pool and spa facilities.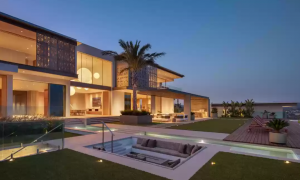 The view from the top of the hill in LA is beautiful, but whether it's really the best in the city is still up for discussion.
George Ruan is the co-founder of Honey, a browser extension for clipping coupons. He co-founded this company in October 2012.
Prior to founding Honey, Ruan co-founded a number of companies including Animebooks, ABDOTCH Publishing, Karmarama, and Medical Science International. He functioned as CEO of Open Presence from January 2008 until September 2012.
The CEO score doesn't exactly measure skill, but it can give you a sense of the manager's leadership style and their impact on the team. George Ruan ranks just below Noah Glass in the Honey CEO score, at 33, giving him a C-grade.
Honey's CEO has a high score among employees who have been at the company for one to two years, the engineering department, and male employees. However, employees with three to six years of experience have a less favorable view of the CEO and feel there is room for improvement. Over 90 days, the CEO score has remained stable.
George Ruan is the CEO of Honey, and was formerly CEO of Open Presence and co-founded Medical Science International and ABDOTC Publishing.
Honey created an effective rewards program in order to entice more consumers to shop online. With over 17 million monthly active users, Honey was bought by PayPal for $4 billion. This happened to be the largest acquisition of PayPal's so far.
When Honey Software was introduced in 2008, PayPal made it their goal to incorporate the algorithmic technology into services such as PayPal and Venmo so that consumers could find more deals while also simplifying commerce. Now George oversees Honey in his role as a Vice President at PayPal.
That's it for this video TTP Member, remember to subscribe to our channel and if you feel like we've delivered value please share this video with ONE person. That's right just one person as a token of your appreciation for the hard work we put into making content that educates and helps you on your mission of building your own fortune.  Remember you can watch video after video, but it isn't until you actually take action that you'll start to see results. See you soon!
---