Hugh Jackman is Selling His $38.9M Luxurious NY Condo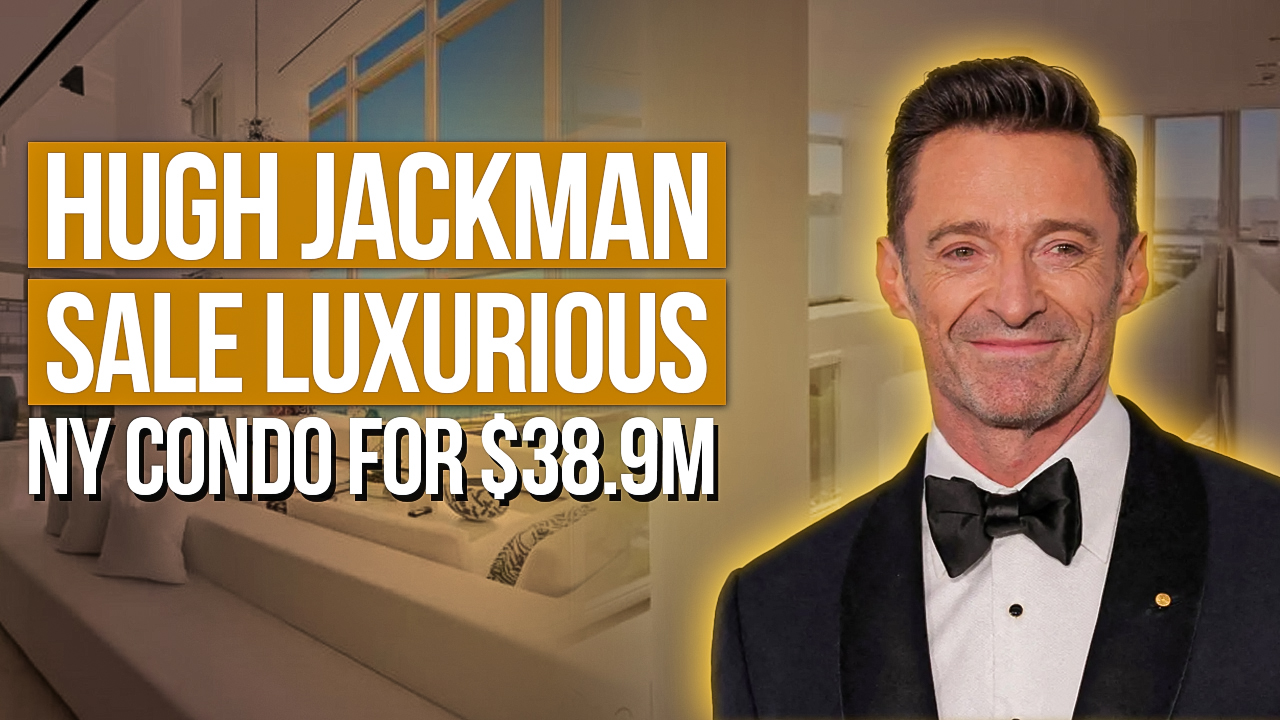 "Do you want to buy a house?" What do you think? Is it a question worth asking? How about "Should I buy a house?" or "Can I afford to buy a house?" These are all questions that our friend is likely wondering. Buying a house can be a very exciting and daunting process. We want to make sure that you have all the information you need to make an informed decision. We can help you find the perfect house for your needs and budget. We also have years of experience in the real estate industry, so we can provide you with sound advice. 
Luckily for you, TTP Member, We've created a blog that will show you some of the features of the homes we've found for sale. In addition, we'll provide you with an answer to any questions you may have. So if you're looking to buy a home, please watch our blog and let us know if there's anything we can do to help. Our team of experts know the ins and outs of the housing market and can guide you to the best option for your needs. We can provide you with a variety of information and resources so that you can make an informed decision. We have years of experience in the real estate industry and can provide you with a comprehensive list of potential homes. We can also help you find the best deal on a home, and negotiate the best terms for you.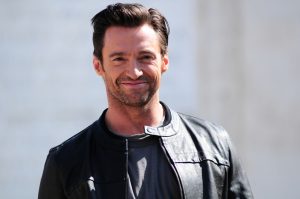 But before diving in, let's first know who Hugh Jackman is. 
Hugh Michael Jackman is an Australian actor, singer, multi-instrumentalist, dancer and producer.  For his roles in important movies, particularly as superhero, historical, and romantic figures, Jackman has received attention on a global scale. He is best known for playing Wolverine in the X-Men movie series for a very long time. He also played the lead in the romantic comedy fantasy Kate & Leopold (2001), the action horror movie Van Helsing (2004), the drama The Prestige and The Fountain (2006), the epic historical romantic drama Australia (2008), the film adaptation of Les Misérables (2012), and the thriller Prisoners (2013).
In 2013, his performance in Les Misérables won him both his first Golden Globe Award nomination for Best Actor – Motion Picture Musical or Comedy and his first Academy Award nomination for Best Actor. Jackman received a Tony Award for his performance in The Boy from Oz on Broadway. He served as the host of the Tony Awards four times, and one of these appearances earned him an Emmy. On February 22, 2009, Jackman also presided over the 81st Academy Awards.
Jackman graduated from the University of Technology Sydney with a degree in communications with a journalism concentration. He followed drama in the Western Australian Academy of Performing Arts after receiving his degree, and soon after that, he was given the opportunity to play the lead opposite his future wife Deborra-Lee Furness in the ABC-TV prison drama Correlli (1995). As an actor and variety compere, I then appeared in a number of TV guest roles.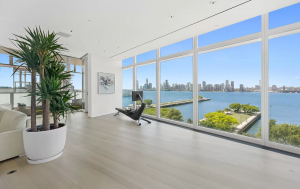 He played Gaston in the Australian version of "Beauty and the Beast," and he played Joe Gillis in the Australian production of "Sunset Boulevard." Jackman is a talented singer. He was chosen to play Curly in Trevor Nunn's Oklahoma, a play presented by the Royal National Theatre, in 1998.
Jackman has produced two full-length movies, the second of which, Erskineville Kings (1999), earned him a nomination from the Australian Film Institute for Best Actor that same year. He recently received the role of Logan/Wolverine in the Bryan Singer–directed X-Men film (2000). Jackman enjoys windsurfing, playing the piano, golf, and playing the guitar in his free time.
Moving on..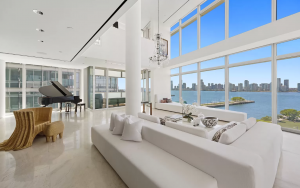 Hugh Jackman, who plays The Music Man, has offered his longtime West Village apartment for $38.9 million. The five-bedroom triplex was bought for $21 million by the Australian-born "X-Men" and "Les Miserables" actor, 53, and his wife Deborra-Lee Furness, 66, in 2008, according to records.
The tenants, who have lived there for more than 14 years and who adore the apartment and the building, decided they needed to move on, according to Deborah Grubman of Corcoran, who is representing the listing alongside David Adler and Paul Albano of Corcoran. They are devoted New Yorkers and will not only remain in the city but also in the surrounding area, according to Mr. Jackman, who is presently acting alongside Sutton Foster in a Broadway revival of "The Music Man."
The 11,000 square foot residence is situated in the upscale condo project Meier South Tower and takes up the eighth, ninth, and tenth floors of the structure. According to Ms. Grubman of Mansion Global, it is the only individual apartment that Richard Meier also designed.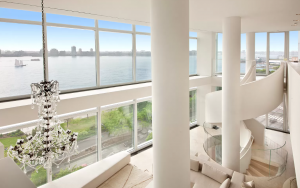 According to listing images, the apartment is built with wall-to-wall and floor-to-ceiling windows overlooking the Hudson River, with views made even more spectacular by a spacious double-height great room.
Because of the double-height living room, the apartment "clearly has great square footage, but also a huge volume of space," Ms. Grubman said. "With floor-to-ceiling glass, the entertainment floor is truly a wow when you enter there. The views from the [unit] are of the Statue of Liberty, the boats, and spectacular sunsets because it faces west.
Ms. Grubman continued, "It's actually kind of like a postcard for New York."
According to the ad, the eighth level is home to four bedrooms with en-suite bathrooms, an entertainment area, a library/guest bedroom, and a terrace with views of the Hudson River. The great room, which has a fireplace and space for a sizable dining area, a home office space, and a professional gourmet kitchen with marble counters, breakfast bar seats, and wall-to-wall views are all found on the ninth level.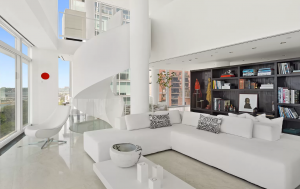 A major bedroom suite with a studio or fitness area and a bathroom with two sinks and a soaking tub with views of the river is set up on the 10th level. A modern white spiral staircase that connects each story forms the focal point of the house.
A fitness center, a doorman and concierge who works full-time, as well as Jean-George Vongerichten's Perry Street Restaurant, are available in the building.
Ms. Grubman described the structure as "a boutique building, not too big, really pleasant and rather intimate." It is really well staffed and managed. [Mr. The flat has been tremendously adored and appreciated by Jackman and Ms. Furness, who have also raised two children here.
Records indicate that the listing first appeared on the market on Monday. Mr. Jackman was unavailable for comment right away.
It may be found at 176 Perry St., and Richard Meier, winner of the Pritzker Prize and designer of the Getty Center in Los Angeles, created it.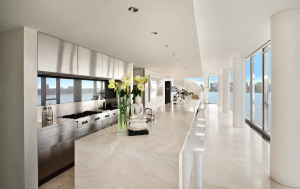 Meier not only worked on the exterior of the building but also on the inside decor of Jackman's apartment.
According to Deborah Grubman, who has the listing with colleagues Corcoran agents David Adler and Paul Albano, "He had done the interior of the flat for the previous owner."
Since Deborah Grubman began marketing New York real estate more than 27 years ago, her career has soared. She is currently one of the top brokers in the nation and well-known in the Manhattan real estate sector.
She has represented buyers and sellers at every price range and in every area of Manhattan while handling transactions in the luxury market for some of the largest brands in the country and internationally. She has repeatedly been recommended for Corcoran's President's Council, which honors the top 2% of agents nationwide, and for Corcoran's Million Dollar Club, which includes brokers with yearly sales of at least $100 million. She came in at number 16 among the top 40 agents in New York by deal volume according to The Real Deal in 2019. She consistently appears on The Wall Street Journal's ranking of the top 1,000 agents in the country.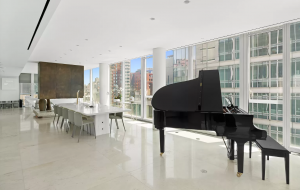 The Wall Street Journal, Craine's, The Robb Report, Mansion Global, New York Magazine, The Real Deal, Architectural Digest, Quest, Avenue, Hamptons Magazine, and The Hollywood Reporter are just a few of the media that frequently cite her as an expert on New York real estate.
She was named one of the Best All-Around Brokers in Manhattan by The Real Deal, who said of her: "Closing significant deals in a challenging environment, while winning praise from colleagues and clients. When it comes to displaying houses, brokers from rival firms describe her as "completely accessible," "extremely honest," and "a consummate professional."
She credits her strong work ethic, extensive network, excellent insights, and love of real estate for her success.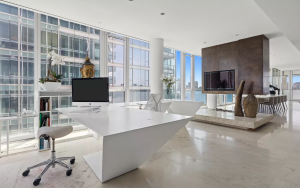 David Adler, who was born and bred in New York City, has more than ten years of experience marketing upscale properties in Manhattan. He has only collaborated with the Deborah Grubman Team at Corcoran since 2016, closing more than $700 million in deals. After ten years in the commercial insurance sector, David entered the real estate market in 2012. He has developed a reputation as a dependable and successful broker who is enthusiastic, inventive, and knowledgeable in selling luxury real estate. David, who resides on the Upper West Side, is familiar with the city and the way New Yorkers live. David studied at Sciences Po in Paris for a full academic year while earning his English bachelor's degree from the University of Chicago.
Paul Albano is lucky to be learning from Deborah Grubman, one of the best and most successful real estate agents in New York City. He joined Deborah's Corcoran team in June 2003 as her broker assistant after spending eight years working alongside her at another real estate firm.
Paul, who is her apprentice, shares Deborah's enthusiasm for the distinctive and individual aspects of real estate. Some of the most major, intricate, and historically significant real estate deals in the city have been mediated by Deborah. Deborah appreciates Paul's tenacious resolve, tenacity, and discipline in carrying the agreement through to completion, which allows him to effectively help her. She is delighted to have him on her team and glad to have him.
In order to make your real estate experience as easy and stress-free as possible, Paul, a Licensed Real Estate Salesperson, is entirely committed to exceeding your expectations in service. Paul looks forward to taking your call and assisting you with the search for your ideal home or the sale of your current residence. Paul Albano is excited to have the chance to help you.
Moving forward..
Let me review all the details of the house again for you to keep in mind.
Hugh Jackman is performing at his longtime residence in New York City. According to Mansion Global, the "The Music Man" actor and his wife, Deborra-Lee Furness, have offered their triplex in the West Village neighborhood for $38.9 million.
The three-story house cost the couple $21 million when they bought it in 2008. The extra-large condo has five bedrooms, five bathrooms, and two half-baths, and it is 11,000 square feet in size.
The homeowners will hold a procession with 76 trombones if they receive anywhere close to full price.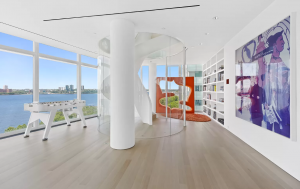 It may be found in the Richard Meier-designed structure at 176 Perry Street, which is close to the Hudson River. The stunning three-level atrium occupies the eighth, ninth, and tenth floors and has walls of windows. It is connected by a striking spiral staircase.
A chef's kitchen, a home office, a fireplace, and a double-height great room with an open living and dining area can all be found on the main floor.
The main suite occupies the full top level of the building and includes a studio/exercise space, spa bath, sauna, and dressing rooms.
The additional bedrooms and a library are located on the lower floor.
The full-service condo complex has a modern fitness center, a doorman who works full-time, and concierge services.
The Hudson River Park, bike routes, stores, and restaurants are all nearby the property's West Village location.
This sale appeared first on Real Estate News & Insights.
If you want to invest in the house, now is the time to do it. The market is still strong, and there are many houses available for sale. You can find your dream home by looking online or calling a real estate agent. If you're interested in purchasing a property, make sure to get pre-approved by your lender. This will help you determine how much money you need to invest and avoid any delays in the process.The market is still stable and prices are still low. You can also invest in a property that's in a good location. If you're not sure what you want, you can hire a real estate agent to help you find the perfect home. 
Buying a home is an important decision that you will never regret. We understand that and want to help you make the best decision for your needs. That is why we offer our services as a home buying advisor. We can provide you with information on different types of homes and help you find the right one for you. We can also help you negotiate prices and terms, and connect you with local professionals who can help with the entire process. So if you are interested in buying a home, we are here to help.
We hope that our blog has helped you find a home. We want to make sure that you have the best experience possible when looking for a new place to live, and we'll continue to offer quality blog in the future. 
That's it for this blog TTP Member, remember to subscribe to our channel and if you feel like we've delivered value please share this blog  with ONE person. That's right just one person as a token of your appreciation for the hard work we put into making content that educates and helps you on your mission of building your own fortune. Remember you can read blog after blog, but it isn't until you actually take action that you'll start to see results. See you soon!
---