Is Sonja Morgan Prepared to Sell Her $8.75M NYC Townhome?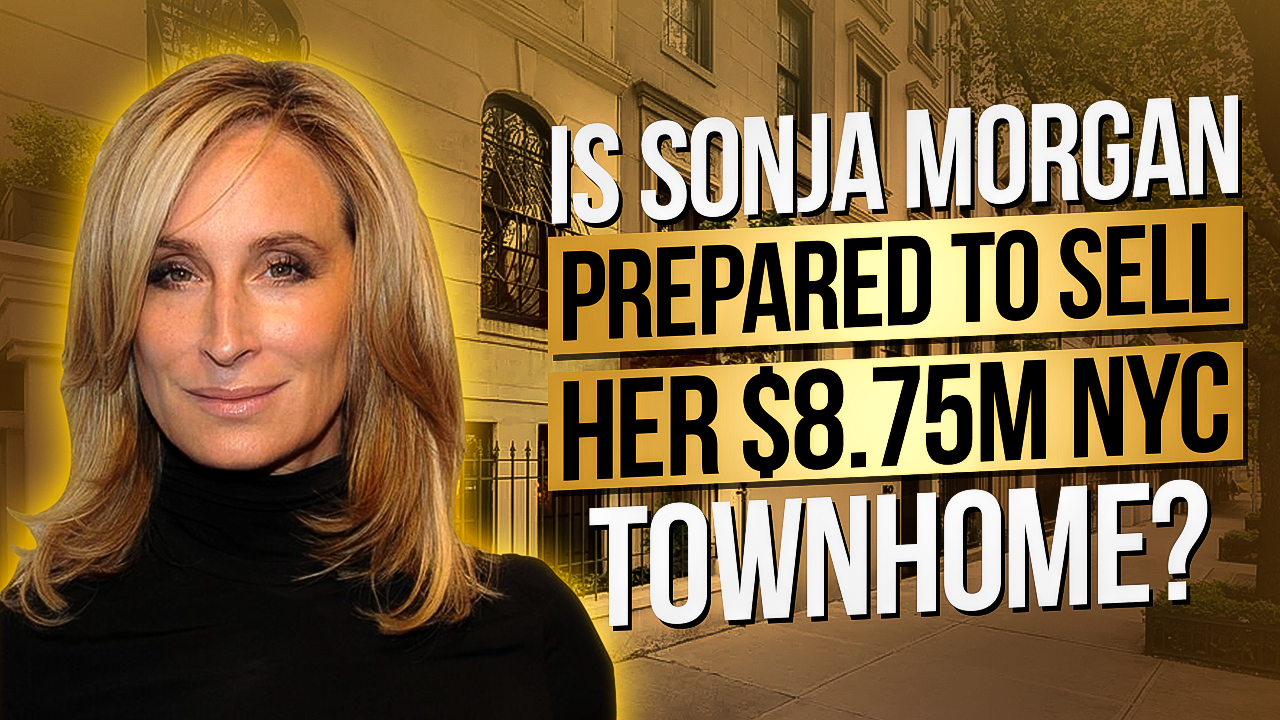 Hello, people. Welcome to the TTP Youtube channel. The famous "Real Housewives of New York City" star, Sonja Morgan, is putting the spotlight back on her luxury Manhattan townhouse. The Upper East Side property, which was once re-listed for $10 million and then off the market for ten years, is available again for $8.75 million.
The posh home can be seen on Instagram, with Morgan sharing a photo of herself and Alicia Quarles. If you want more celebrity real estate content, subscribe to the TTP Youtube channel and hit the notification bell.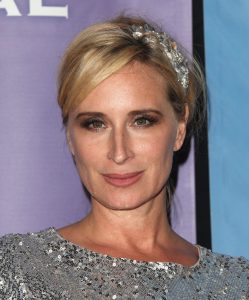 Morgan captioned on Instagram, "Back at house discussing renovations with @alicialquarles It's back on the market. Finally out from under lock down."
Morgan purchased the five-story townhouse in 1998 for $9.1 million. She listed her apartment in 2013 for $9.95 million. In 2017, she received an offer but decided to remain in the home with her daughter, according to the New York Post.
The mansion house was listed for sale, then leased a year later for $32,000. The price was reduced in 2020 to $8.75 million, but the listing was removed soon after that.
The home listings are now represented by listing agent Thomas Wexler, with Leslie J. Garfield & Co.
Built in 1899 and 4,650 square feet with five bedrooms and six baths, this awesome home is a must-see.
Highlights include a garden-level entrance with the living room, floor-to-ceiling glass doors to the 35-foot-deep courtyard and koi pond.
The second floor features a formal dining room and a bedroom with arched windows.
The suite has a sitting area and a luxurious bathroom on the third floor, with a beautiful view and a wood-burning fireplace.
Other facilities include a wet bar, terrace, and elevator.
Morgan, the owner of a fashion company in New York City, has reportedly moved to a modern two-bedroom apartment just one block away from his old luxurious apartment.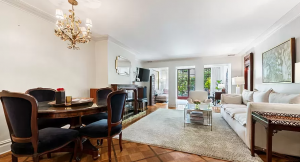 Entering through a garden door, you are led into the beautifully decorated foyer where you will be delighted by an intricate mosaic-wood floor as you enter the living room. The living space showcases natural light from its extraordinary floor-to-ceiling windows. You can also enjoy the scenic emerald green patchwork of the garden's pond and fountain.
The second floor of the manor features a formal dining room that features wall coverings from Gracie Studio, a gorgeous marble mantelpiece housing a wood burning fireplace, magnificent windows over the sink, and charming country floors tiles. Last but not least there is a quaint bedroom with arched windows and venetian plaster.
On the third floor, you will find a cozy yet modest suite. This room features a beautiful bedroom that is draped in warm tones with a wood burning fireplace, and leads to a sitting room that creates natural light from the full-width south facing balcony. The charming bathroom has a large walk-in shower, an additional bathtub and is adorned with mosaic tile floors finished with a delicate floral design.
With a variety of exquisite amenities, the fourth floor is a luxurious guest suite with a fireplace, wood-paneled walls and accessories, a walk-in closet and bathroom with a shower.
The fifth floor includes two bedrooms, perfect for guests or family. The rear bedroom has a wood burning fireplace with marbled granite and a petite wet bar. The front bedroom contains a washer dryer and an ample walk-in closet.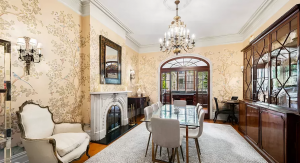 The home is located on the Upper East Side of Manhattan and only a few blocks to a variety of cultural pursuits. Madison Avenue offers countless stores, galleries and haute couture boutiques nearby. The Metropolitan Museum of Art, The Frick Collection, various world class restaurants, and charming cafes are nearby too.  Central Park provides several opportunities for socialization and recreation throughout the day.
Sonja Morgan got her start in modeling in Paris and Milan and studied marketing at the Fashion Institute of Technology, representing high-end luxury brands while keeping her Berkshire-bred sensibilities and values. Sonja used her business acumen and social skills—along with rock-and-rollers, royalty, and the power set—to launch several award-winning luxury fashion brands and successful hot spots across the country. Sonja captured America's attention with her groundbreaking toaster oven recipes, which inspired the all-encompassing international fashion lifestyle brand she plans to grow globally with her partners.
In 2015, Sonja launched Sonja Morgan New York, her signature fashion line during New York Fall Fashion Week. In 2017 Sonja introduced her heritage brand shoe line Sonja Morgan by French Sole. In 2018 she added Sonja By Sonja Morgan, a curated selection of  affordable luxury fashions and accessories under $250 which debuted at NYFW September 2019. Her fragrance is available in stores across the nation in various fragrance formulations that are sure to please even the most discriminating noses.
As a divorced mother and influencer, Sonja uses her time to give back to society through the many charities which she supports. She is also a fan of philanthropy and has participated in important projects for children, the LGBT community, and animals. Sonja's motto is "Live each day as if you have nothing to lose and everything to gain." In 1990 she received an award from the St. Regis on behalf of her charitable work which was the first awards that she has been given.
She was a Host with Special Guest host alongside Vanessa Noel and Mira Sorvino in July 2013. She interviewed with The Economist Magazine at the New York Stock Exchange for Bloomberg TV as part of their article Philanthrocapitalism for entrepreneurs in 2016. Her last Off-Broadway Role came in October 2016 as part of Sex Tips for Straight Women from a Gay Man where she starred as herself. In 2018, Sonja is continuing her comedy career with Improv Asylum where she is able to play characters such as Master Splinter from Teenage Mutant Ninja Turtles and Billie Jean King.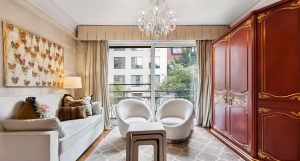 Sonja, who got her start from her television appearances and many other modeling ventures, was a "busy body" before catapulting in-between New York City high-rollers and international jet setters. She studied marketing at fashion school The Fashion Institute of Technology while traveling the globe as a model and actress. Chiefly based off of New York City's streets, Sonja also lived and worked all over the United States, France, Italy, and Colorado before being voted 2017's Top 21 Best Dressed by People magazine.
After moving to New York for fashion retailing, Sonja became a Restaurant/Hotel and Fashion Luxury Brand Consultant. She was well-known for her ability to represent a new trendy restaurant or custom tailor. Often she would be the "it girl," who everyone would turn to for help with their having been in the industry for some time.
Sirio Maccioni of Le Cirque says, "very few people in our industry have her talent." John H. Mariani, author and Food and Travel Correspondent for Esquire Magazine, has called her the "Straw that Stirred the Drink" in the early 90's, a moniker that still holds true across the storyboards of Sonja's life and career today.
Sonja approaches her business plans conservatively to deliver the quality that her international client-base expects from her. With care, she has been careful as Founder and President of her fashion lifestyle company Sonja Morgan Brands in order to ensure its growth matches a long-term business plan. She's added her own style and decades of experience to the brand.
With a full shoe collection, luxury clothing line, limited-edition jewelry line, and national print campaigns for magazines and corporate clients, Sonja Morgan has earned herself a reputation as the ultimate fashionista with her self-proclaimed "luxury for less" style philosophy. Her brand's public appearances in the global media offer up access to international consumers via social media channels.  With investments in trade marketing ventures and more unique product releases coming soon, she sets her brand as a go-to style source for those looking to pull off their own stylish and affordable looks.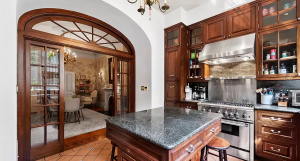 For years, the tabloids were in constant pursuit of Sonja Svendsen's love life. From Prince Albert to Richard Lewis, she was on their radar for romances with powerful men. In 2001, she met her match when she married financier John Adams Morgan, descendant of J.P. Morgan and John Quincy Adams who would go on to become a father figure as well as a business partner. Their "merger" produced a seven-year business relationship, a decade marriage and an adored daughter now at 17 years old.
Sonja credits her start in fashion to modeling for designers in Milan and Paris in the early 2000s. In 2008, she became the curator of Arlequin, a boutique that won an award from Ogilvy and Mather and opened in 2009. Sonja holds a degree in Marketing from Fashion Institute of Technology and counts many top designers and stylists as close friends. After being on Real Housewives of New York, she continues to be featured on Fashion Week runways, as well as on New York Times Sunday Styles before becoming a television personality. As a professional fashion consultant, Sonja loves to help others spice up their wardrobes with some "Sonja Style!"
Sonja is an outspoken advocate for the arts, children, animals, and the LGBTQ community. Various charities she's involved with include New Yorker's for Children, The Princess Grace Foundation, Jeffrey Fashion Cares, ASPCA and GLAAD. She was awarded alongside Mira Sorvino and Vanessa Noel as a "Singular Sensation" at the St. Regis Hotel in 1995 and several more times since for her philanthropic contributions.
In 2011, Sonja was awarded the Broadway Speaks Out Hero Award that benefits the Ali Fornay Center due to her continuous support towards the LGBTQ youth. Sonja has been on the board of American Friends of Blérancourt since 1999 – an Anne Morgan-founded French American museum in France that she donated to France from JP Morgan's Chateau outside Paris and remains a symbol of a French American alliance.
Sonja enjoys spending time with her family and friends, as well as gardening, cooking, entertaining, skiing, tennis, ice skating, traveling and learning new cultures.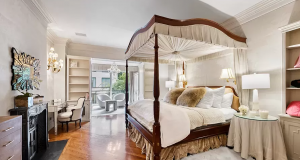 Sonja has been named one of the best housewives in the country by Andy Cohen, made Tina Fey's favorite housewife list, was included on Perez Hilton's all time favorite housewives list and had her own day recognized by NBC.
Sonja has an eye for business opportunities, which led her to join The Real Housewives of NYC. She first turned down season one, but joined the cast two years later as a third season housewife. It is October 2017 and Sonja is in production on the tenth season of the show. Sonya is with NBC Universal for over ten years and continues to be asked year after year to attend advertising events. She's considered to be the most relatable housewife.
Sonja Morgan started in the business as a scripter for Sex and The City and then produced her own film The Marsh, which starred Oscar winner Forest Whitaker. She went on to produce the film in partnership with NBC Universal, and now she appears on Bravo's hit show Real Housewives of New York City.
Sonja's motto is, "Live each day as if you have nothing to lose and everything to gain. A lover of the arts, Sonja loves spending her free time entertaining others by performing in her self named "Caburlesque" shows. In 2016 she took the stage in the longest running comedy Off Broadway Sex Tips for Straight Women by a Gay Man alongside only 2 other actors showing her comedic delivery scripted.
Her cameo in Amy Poehler's award winning Difficult People drew a lot of attention towards her inimitable comedic style as well. Her continuous development of her Sonja In The City Special Events seen frequently on The Real Housewives of New York City and in society pages due to her philanthropic efforts represent this motto.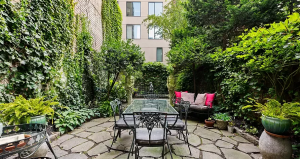 Sonja modeled for years in Europe and attended FIT, graduating with a degree in fashion studies. She became the fashion curator for Arlequin, was awarded an Ogilvy Award, is the fan favorite on RHONY, the muse of Marc Bouwer (a designer) and designed her own? Sonja Morgan New York Collection.
She started her fashion career by walking the runway for Bouwer in support of The Humane Society. She was then selected "Top 21 Stylish" by NY magazine and was often featured in "NY Times Sunday Styles by Bill Cunningham". She's a staple in the front row at Fashion weeks and has graced the cover of prestigious magazines such as "Social Life Magazine," "Millenium," "Lifestyle Mirror", and others! In 2011, she was on the cover of the prestigious magazine, Social Life, again in 2102, 2104, & 2105! Second to only Christie Brinkley. Years later she became an Covergirl for Millenium, The Sophisticate, Lifestyle Mirror, K9 Magazine and Showt , 25A , Latino Show.
Sonja Morgan is a socialite and philanthropist who became known for appearing on The Real Housewives of New York City. She was also the main cast member of the reality television show which is now close to being over.
Morgan is by day a Marketing graduate of Fashion Institute of Technology. Her fashion line, Sonja by Sonja Morgan, was launched in 2015 and is available at the Vanessa Noel store on East 64th Street and online. Morgan's line also retailed in Century 21 stores prior to their bankruptcy overnight due to COVID-19 pandemic. Morgan has been in fashion for decades as an interior designer, event planner, and hostess for various high-end Manhattan restaurants.
Morgan joined the cast of "The Real Housewives of New York City" during its third season in 2010. From 2015 through 2018, Morgan was voted 'Best Comedienne'; additionally, she is the most-followed cast member on both Instagram and Twitter. In 2021, she made the top ten highest paid celebrity list for the previous year at "Celebrity video messaging platform Cameo."
In 2017, Morgan made her off-Broadway debut in the play Sex Tips for Straight Women by a Gay Man, and launched a regional tour of improv shows entitled Sonja In Your City which she performed in New York, Boston, Baltimore, and Washington D.C. She has been featured on Andy Cohen's late night chat show Watch What Happens Live and has made guest appearances on a number of other television series, including Difficult People, Kocktails with Khloé, and Worst Cooks in America.
Morgan supports charities involving children, animal rights, LGBTQ+ rights, and more. In addition, she hosts a variety of charitable events in which she raises money for charity. Morgan has also been recognized by the St. Regis Hotel Singular Sensation Award Committee due to her work with Vanessa Noel and Mira Sorvino in 1990 and by the New York State Senate in 2013 for charitable work.
That's it for this blog TTP Member, remember to subscribe to our channel and if you feel like we've delivered value please share this blog with ONE person. That's right just one person as a token of your appreciation for the hard work we put into making content that educates and helps you on your mission of building your own fortune.  Remember you can read blog after blog, but it isn't until you actually take action that you'll start to see results. See you soon!
#SonjaMorgan #celebrityrealestate #celebrityhomes #TalkToPaul
---