Joe Manganiello and Sofia Vergara list their Beverly Hills Home for $19.6M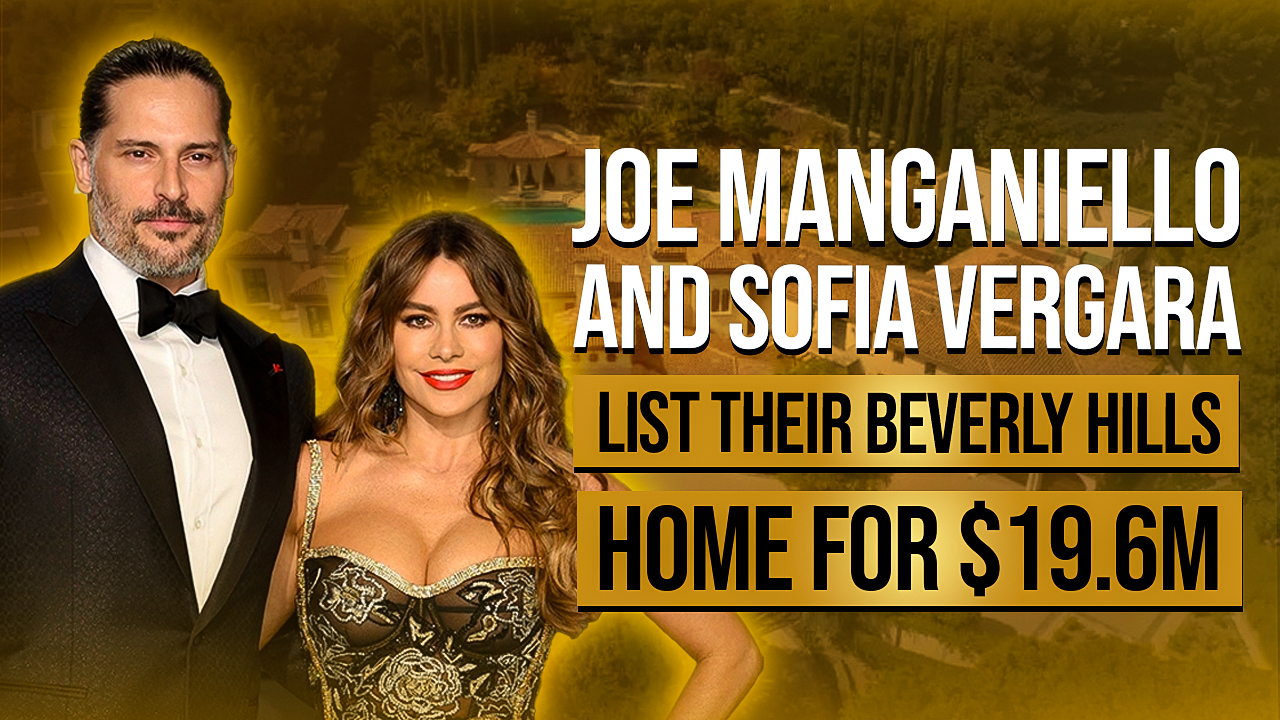 People would have laughed at you if you had told them a decade ago that they could live in the Beverly Hills Home of Joe Manganiello and Sofia Vergara. The internet has made it easier than ever to know just about anything you want. So with all this content and information  available, how did you know which ones to learn from and which ones actually work?
"Luckily for you, TTP Member, we've produced a list of the ten best and most profitable online free courses available right now. Remember, that while the first step is completing any of these amazing courses, the second and possibly more important step is taking action even if it's imperfect action.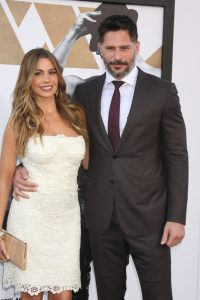 Looking to make a "reel" estate investment?
According to the brokerage handling the listing, Sofia Vergara and Joe Manganiello have listed their Beverly Hills home for $19.6 million. The residence, which is over 11,300 square feet in size and sits on a lot larger than half an acre, has amenities like a wine room, gym, and theater.
The gated house is also equipped with a brand-new chef's kitchen, as well as a beautifully landscaped backyard with a pool, a spa, and even a barbecue area. The listing is held by Barry Peele of Sotheby's International Realty Beverly Hills Brokerage.
One of Joe Manganiello and Sofia Vergara's Beverly Hills, California, homes is ready to be sold. It is absolutely stunning, but it is only one of their magnificent homes.
Vergara purchased this opulent home for $10.6 million prior to her 2014 marriage to Manganiello. Over the past eight years, it has undergone some upscale updates, and the sitcom star stands to make a sizable profit from her long-term investment.
The 11,369 square foot celebrity home, which has been "spectacularly" renovated, has high ceilings and hardwood floors. Seven bedrooms, 11 bathrooms, and a number of upscale amenities are included. These include a wine room, home theater, and gym. The gated half-acre lot features a pool, spa, and barbecue in addition to expert landscaping.
The couple paid $26 million for a large mansion in the nearby Beverly Park neighborhood in 2020.
The Beverly Park property was very impressive before the renovations. It is situated in the guard-gated North Beverly Park neighborhood and was formerly owned by baseball slugger Barry Bonds. The nearly 2-acre, Tuscan-style estate has patios, loggias, a pool and cabana, a sports court, and a guesthouse. The primary suite in the main house has two bathrooms and closets, as well as a 12-seat home theater, a gym, and a four-car garage.
The LA condo
Vergara also paid $1.1 million for a three-bedroom condo in Los Angeles in 2007. It could be rented out in style for $10,200 per month. She sold the pad for $1.35 million in 2019. In 2020, Vergara received the highest salary of any TV actress. The comedic woman has appeared in films like "Hot Pursuit" and "New Year's Eve," and she also serves as a judge on "America's Got Talent."
The television shows "True Blood" and "How I Met Your Mother" both starred Manganiello. He played roles in the movies "Magic Mike" and "Justice League," among others.
In 2014, Modern Family had been capturing viewers' hearts for five years. And the cast of the show, many of whom were enjoying their rise to fame, was enjoying the benefits. According to one of our mentors, Sofa Vergara paid $10.6 million for this Beverly Hills home in 2014. Vergara and her husband, actor Joe Manganiello, have lived in the 90210 mansion since that time, and the couple is currently trying to sell it for $19.6 million.
What could warrant a price increase of $9 million? The nearly 11,400-square-foot home has undergone a revitalizing remodel under the direction of the couple, in addition to a robust L.A. luxury market. They significantly brightened the space and were constructed in 2006, a year when luxury home design favored heavy wood and rustic details.
The kitchen's design shifts from a moodier French Normandy-inspired aesthetic toward something more Provencal, with a white color scheme, an elegant new range, and lighter stained wood beams. Numerous other areas also underwent renovations, including the wet bar downstairs, which grabs attention with its striking black and white contrast.
It has plenty of room to be creative with, taking into account the home's stylish moments. The house has seven bedrooms and eleven bathrooms in total, but that's just the beginning. The property has a home theater, full-size gym, wine room, and a gorgeous backyard with a pool, spa, and BBQ area for entertaining guests or relaxing in the mornings.
They lived there for eight years before deciding they wanted a bigger house in the same neighborhood, so they upsized, according to Barry Peele of Sotheby's International Realty, who has the listing. Whatever they moved on to must be quite a spectacular sight, surpassing this Beverly Hills manse in size.
We all know the details about their house, but do you really know them? Let's find out!
American actor Joe Manganiello is well-known for his roles in theater, movies, and television. He is an author, director, producer, and narrator as well. Manganiello was born in the US city of Pittsburgh. In his early years, he was an outstanding football, volleyball, basketball, and other sports player. He pursued his passion and aimed to become a filmmaker. At the University of Pittsburgh, where he majored in theater, he wrote, produced, and appeared in the student film "Out of Courage 2: Out of Vengeance." 
His part in the horrAfter participating in a number of stage productions, he made his film debut in Sam Raimi's acclaimed superhero movie "Spiderman." He portrayed the college rival of Peter Parker who bullies him but ends up getting beat up. or-fantasy series "True Blood" helped him become even more well-known. The show received favorable reviews from critics and several accolades. Manganiello, a renowned narrator in his own right, received an Emmy nomination for his narration of the documentary "Pittsburgh is Home: The Story of the Penguins." His most recent projects include a voice part in the animated movie "Smurfs: The Lost Village" and an uncredited role in the superhero movie "Justice League."
Early Childhood & Life
Charles John and Susan Manganiello welcomed Joe into the world in Pittsburgh, Pennsylvania, on December 28, 1976. His mother is of Croatian, German, and Armenian ancestry, while his father is of Italian descent.
Together with his younger brother, Nicholas, he grew up in Mt. Lebanon, Pennsylvania. He attended St. Bernard School before transferring to Mt. Lebanon High School, where he received an honors diploma.
He was the team captain for the football, basketball, and volleyball teams in his high school because of his excellent athletic ability. He made his acting debut in the play "Oklahoma!" produced by his school, playing the part of Jud Fry. He also became interested in making movies. He had to stop playing sports due to a string of injuries, so he decided to concentrate on his acting career.
After graduating from high school, he applied to the Carnegie Mellon School of Drama but was rejected. He therefore attended the University of Pittsburgh and then, after a year, reapplied to Carnegie Mellon; this time, he was accepted.
He produced, wrote, and performed in the movie "Out of Courage 2: Out for Vengeance" while still a student. He earned his Bachelor of Fine Arts in acting in 2000.
Career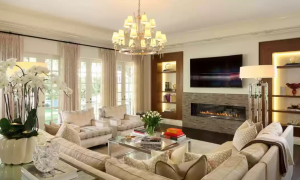 Joe Manganiello performed in several plays while attending Carnegie Mellon University, including "When We Dead Awaken" and "The Merchant of Venice."
He made his acting debut in the Sam Raimi-directed superhero movie "Spider-Man" in 2002. He portrayed Peter Parker's rival, who tried to intimidate the latter at school. Both critically and commercially, the movie was a hit. He reappeared in "Spider-Man 3," the third installment of the Spiderman trilogy, five years later.
He debuted on television in 2006, playing supporting roles in shows like "CSI: Crime Scene Investigation" and "Las Vegas." He appeared regularly in the television series "How I Met Your Mother" from 2006 to 2012. He made a significant appearance in the 2007 season of the television show "American Heiress." He also made an appearance in the medical drama "ER."
He played the lead role of Lt. Sean Macklin in the 2009 movie "Behind Enemy Lines: Colombia." He appeared in another movie that year called "Irene in Time." He gained notoriety in 2010 when he began playing a significant role in the television series "True Blood." He received praise from critics and numerous awards for his portrayal of Alcide Herveaux, a werewolf.
He played a supporting part in the comedy-drama movie "Magic Mike" in 2012. Both commercially and critically, the movie was a huge success. Steven Soderbergh served as the director.
He made an appearance in the 2014 action thriller movie "Sabotage." The movie only made about half of what it cost, which was a commercial failure. Negative comments were made about it as well. His following role was in the drama movie "Knight of Cups" from 2015. He also made an appearance in the same year's romantic comedy "Tumbledown."
The comedy-drama movie "Magic Mike XXL" was his most notable achievement in 2015. In the same way as its 2012 prequel, "Magic Mike," the movie enjoyed great commercial success. He made an appearance in the 2016 movie "Pee Wee's Holiday."
He appeared uncredited in the 2017 superhero movie "Justice League," which was based on the well-known DC comics superhero team of the same name. In the animated film "Smurfs: The Lost Village," he also provided the voice of a character.
For directing the historical documentary "Pittsburgh is Home: The Story of the Penguins," he received an Emmy Award in 2017. He appeared in the sci-fi movie "Rampage" the following year. It was helmed by Brad Peyton and starred Dwayne Johnson. The movie enjoyed great commercial success.
Bigger Works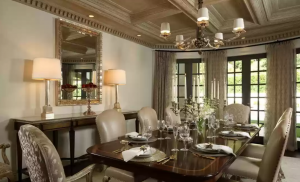 One of the significant contributions to Joe Manganiello's career that helped launch his career and gain him notoriety was his part in the horror/fantasy series "True Blood." In the series, vampires can emerge from their graves and make their presence known to humans thanks to the development of synthetic blood. The critics gave the show favorable reviews. It ran for seven seasons, from 2008 to 2014.
His supporting part in the comedy-drama movie "Magic Mike" is another significant contribution to his body of work. The Steven Soderbergh-directed movie is loosely based on the experiences of Tatum, an 18-year-old male stripper. Channing Tatum, Cody Horn, and Alex Pettyfer were among the other actors who appeared in the movie. On a $7 million budget, the movie was a financial success, grossing about $170 million. It received numerous nominations and awards as well. Critics praised it, and it was included on a number of top ten lists.
The 2018 science fiction monster movie "Rampage" is his most recent creation. The movie, which was directed and co-produced by Brad Peyton, also stars actors like Naomie Harris, Malin Akerman, Jake Lacy, and Jeffrey Dean Morgan in addition to Dwayne Johnson in the lead role. The same-named video game series served as the inspiration for the movie. The movie had a $120 million budget but made around $423 million in revenue. The reviews from the critics were conflicting.
Individual Life
In July 2014, Joe Manganiello and actress Sofia Vergara began dating. After six months, on Christmas Day, they got engaged (25 December 2014). Finally, on November 21, 2015, they were wed. 
For her Emmy-nominated performance as Gloria on the popular sitcom "Modern Family," Sofia Vergara is well-known. She has also acted in movies like "Hot Pursuit," "Happy Feet 2," and "Meet the Browns."
Sofia Vergara: Who Is She?
Sofia Vergara, a Colombian-born television host for Univision, began her career as a model before relocating to the United States. She began appearing in movies in 2000, but it wasn't until later that she rose to fame thanks to her Emmy-nominated performance as Gloria Delgado-Pritchett on the hit sitcom Modern Family. The movies Chef, Hot Pursuit, The Smurfs, and Happy Feet 2 were among the additional endeavors.
Childhood and Career
On July 10, 1972, Sofia Vergara was born into a large family in Barranquilla, Colombia. She attended a bilingual elementary school where she learned English before going on to study dentistry. Vergara was found on a beach by a photographer, and she later worked as a model and starred in a Mexican telenovela before making her screen debut in a Pepsi commercial for the Latin American market.
After relocating to the United States in the mid-1990s, Vergara went on to become a Univision television personality, hosting the travel program Fuera de Serie and then the variety program A Que No Te Atreves. Additionally, she captured the interest of English-speaking viewers with a brief, captivating appearance during the 1995 American Comedy Awards.
The formidable Vergara had won Hispanic Woman of the Year by the end of the decade. However, tragedy also befell this period, as Vergara's brother was shot and killed in her native nation in 1996.
TV shows and movies
"Meet the Browns," "Big Trouble," and "Madea Goes to Jail"
After making her acting debut in 2002's Big Trouble alongside Tim Allen and Rene Russo, Vergara rose to fame as a screen actress. The following film, Chasing Papi, from 2003, stars Vergara as one of Thomas Fuentes' three girlfriends. By the end of the decade, she had made her Broadway stage debut as Mama Morton in Chicago and appeared in two Tyler Perry-directed movies, Meet the Browns (2008) and Madea Goes to Jail (2009).
On the sitcom Modern Family, Vergara debuted in 2009 as the seductive and brash Gloria Delgado-Pritchett, the wife of the senior Jay (Ed O'Neill). The program became an immediate success on both the ratings and commercial fronts, and it went on to win five Emmy Awards for outstanding comedy series. Before Modern Family's final season in April 2020, Vergara received four consecutive nominations for supporting actress Emmys and Golden Globes. She also won the 2017 People's Choice Award for favorite comedic actress.
"Chef," "Happy Feet 2," and "The Smurfs"
Vergara co-starred in The Smurfs in 2011 and provided the voice of Carmen in the animated sequel, Happy Feet Two, which debuted in 2006. To end the year, she was a member of the ensemble cast on New Year's Eve. The over-the-top action film Machete Kills (2013), as well as the indie films Fading Gigolo (2013) and Chef (2014), the latter of which was directed by and costarred Jon Favreau, were among the projects that came after.
After collaborating with Reese Witherspoon on the buddy comedy Hot Pursuit in 2015, Vergara starred in The Female Brain, another comedy, and provided the voice of the animated The Emoji Movie in 2017. In a change of pace, she co-starred in the 2018 crime drama Bent and the 2019 baseball drama Bottom of the 9th.
Early in 2020, it was revealed that Vergara would serve as a judge on America's Got Talent's upcoming season, despite the coronavirus outbreak delaying the program's production.
Companies and fashion
Vergara co-founded Latin World Entertainment in 1994, sowing the seeds for future financial success years before she rose to the position of highest-paid television actress.
In 2011, the actress debuted her own clothing line for Kmart, followed three years later by a perfume and jewelry line. She collaborated with Walmart to launch a denim brand in 2019.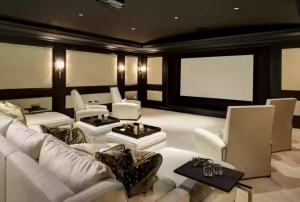 Private Life and Health
When an endocrinologist found a lump in Vergara's neck in 2000, she was given the diagnosis of thyroid cancer. Since then, she has undergone surgery, radiation treatment, and daily medication to regulate her metabolism. Vergara also established a foundation to assist Colombian families dealing with cancer.
Son and husbands
Joe Gonzalez, Vergara's childhood sweetheart, was her husband, and the two had a son named Manolo in 1992. In 1993, the couple got divorced. Vergara and co-owner of a New York film production company Nick Loeb got engaged in July 2012. The couple separated, though, in May 2014.
In 2015, Vergara discovered herself embroiled in a legal dispute with Loeb. When the two were still dating, Loeb sued her for ownership of the frozen embryos they had produced. She rejected his accusation that she was going to destroy them. Vergara's attorney said she was "content to leave the embryos frozen indefinitely" in a statement to People magazine.
After the breakup, Vergara started dating Joe Manganiello, the handsome star of True Blood and Magic Mike, that summer. Vergara and Manganiello made their engagement public in December 2014. She announced that she had acquired American citizenship on Jimmy Kimmel Live that same month.
Joe Manganiello remembers the moment when he discovered Sofia Vergara was unmarried. To promote his new television series Moonhaven, the actor made an appearance on SiriusXM's The Jess Cagle Show. Manganiello revealed during their conversation that he once showed Vergara his listing as the "Number One Bachelor in the World" in People magazine.
Additionally, Manganiello disclosed that Jess Cagle had informed him of Vergara's single status. For those who are unaware, Jess [Cagle] portrayed me as the "Number One Bachelor in the World" on the cover of People, and someone wrapped their arm around me and said, "Kid, that's not going to last for very long. And it turns out they were right because I got married very quickly after that. So, the actor joked, "it was more like a magnet.
Later, Cagle questioned Joe regarding his "lock it up" strategy with the Colombian actress.
They went on their first date while she was in New Orleans, so what? The first date was fantastic, so he flew to New Orleans and took her out. And he returned to working for a few weeks while traveling. After those two weeks, he returned to New Orleans, but only to see her once more.
Joe said he was going to spend a week in New Orleans for his second meeting with Vergara. "At that point, I had just exited an airport, and that week's cover of People magazine was there. Therefore, when I eventually saw her a second time, I simply said, "Look," Joe says, emphasizing that "she was in a long-term relationship."
"You might need to be single, look. And I recognize that. Now, I can't guarantee that I'll still be there when you've finished your journey of self-discovery. But I'll understand if you need to remain single. I'll take care of it. Life will continue," Manganiello remarked to Vergara.
"But hold on, I said, before you give your response. And I took out the People magazine, which listed me as the "Number One Bachelor in the World," after reaching into my bag. I then positioned it on the table and uttered the phrase "Numero Uno." And after that, I passed it to her across the table," he says. "You know, you're skipping my interview," I told her as she picked up the magazine and began flipping through it. That is my piece. "Yeah, I want to see who else is on the list," she replied.
Joe Manganiello also discussed his first encounter with Sofia. He said, "Well, I saw her; I had seen her years before, we were presenting back-to-back at an MTV Music Awards, you know, like in 2010 or something." "Yeah. We had run into each other in the community.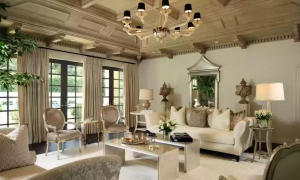 Jess Cagle also brought up the occasion when the two actors ran into one another at the White House. Joe, ever the gentleman, was unaware that she was with someone else. We simply kind of followed her around at the White House Correspondents' Dinner. However, you didn't Later on in the evening, you may have said "hello," but you kept a respectful distance from us, according to Jess.
Who wants to fight while wearing a tuxedo, after all? It's not attractive," Joe remarks. Inside the White House. Who invited that person? Oh, Jess did, that's right. It's like a huge scandal right now. So, yes. It was more or less like, "Alright, you know, yeah." That person was present. However, Jesse Tyler Ferguson brought her over to me and somehow forced her to introduce herself to me," Joe says.
"You know, I was just like, 'Hi. "You know, how's it going?" I asked. What are you doing right now, like your fiancée is over there?" You realize? It was one of those, but Jess, you later learned that she had broken up with the guy at the time, and you planned to tell everyone about it on People. And you informed me via email that "We're about to," he continued. And that's what I needed, too. I got off to a good start.
In July 2014, they first made their relationship known, and on Christmas Eve of that same year, he proposed. According to Vogue, they planned a lavish wedding in 2015 at The Breakers resort in Palm Beach, Florida, with celebrities like Channing Tatum, Reese Witherspoon, and Arnold Schwarzenegger on the guest list. Vergara looked stunning in a couture gown by Zuhair Murad, while Manganiello kept things classic in a black tuxedo by John Varvatos.
Manganiello recently attended a lavish $3 million wedding in Florida, and she has shared her personal photos with her Instagram followers. Sofia Vergara makes her way down the aisle during a formal ceremony. Photo by Sofia Vergara taken on Instagram
The stunning Zuhair Murad gown the Colombian-born beauty was wearing was made of ivory lace and brocade, and her long chocolate hair was gently curled and swept to one side. The stunning bridal ensemble inspired by a fairy tale was completed by her opulent orchid bouquet and Lorraine Schwartz earrings.
Joe, Sofia's new husband, is shown in our favorite Instagram photo (above) beaming at his new bride while wearing a black John Varvatos suit.
Celebrity florist Jeff Leatham, who was seen smiling with the couple days earlier while surrounded by lavish bouquets of red roses, provided a grandiose floral display for the lavish ceremony, which was held at the storied Breakers Palm Beach resort in Florida.
The first marriage of Sofia and Joe was this one.
One of our mentors said that the considerate newlyweds hired medical professionals to take care of guests the following day. Rehydrating IVs were made available to guests who were feeling uneasy following a long night of festivities in an effort to give everyone one last energy boost before the post-wedding brunch.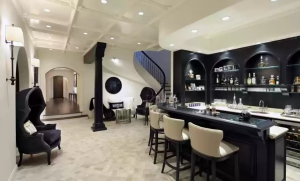 At Sofia and Joe's lavish $3 million wedding, Reese and Sofia embrace one another. Reese Witherspoon photo from Instagram
Reese Witherspoon, an actress who co-starred with Sofia in the 2015 film Hot Pursuit, attended Sofia and Joe's opulent wedding and shared a cute photo of the two of them having fun. The two friends are seen smiling and hugging in the picture, which Reese posted three weeks after the wedding.
"When your beautiful friend weds a beautiful man in a beautiful ceremony… You become very excited.
On their honeymoon, Sofia and Joe stayed at the upscale Parrot Cay by COMO resort in Turks and Caicos, which is situated on an exclusive island.
The relationship between Sofia Vergara and Joe Manganiello may have been brief—they got engaged after only six months of dating! but they have demonstrated that their love was made to endure. The couple has now been together for seven years, and they still appear to be deeply in love. Here is a detailed timeline of Sofia Vergara and Joe Manganiello's relationship, starting with their charming proposal tale and ending with their envious wedding.
While Sofia was still engaged to another man, Joe Manganiello and Sofia Vergara first crossed paths in May 2014. But by June, the actress was no longer single, and the couple started dating.
In 2014, on Christmas Eve, Joe proposed to Sofia six months after they first met.
On November 21, 2015, the couple exchanged vows in a lavish ceremony in Palm Beach. They will commemorate six years of marriage in 2021.
Meeting at the White House on May 3, 2014
At the White House Correspondents' Dinner in 2014, when Sofia was still dating her ex-fiance Nick Loeb, the two first got to know one another. Joe, however, still decided to observe Sofia at the gathering. Yep, I totally got caught, he admitted to E! News in 2014. Months later, I thought that was funny when we first started dating. Although we had kind of run into each other or conversed, we didn't start dating until she was available. She did, after all, have a boyfriend at the time, so I could have easily gotten into a fight for doing that. I'm not attempting to incite violence at the White House.
15th of June 2014: Initial Date
Joe allegedly contacted Sofia's Modern Family co-star Jesse Tyler Ferguson to get her phone number after she and Loeb broke up. Since Sofia and her ex had just broken up, she was a little hesitant as the two went on their first date in secret. In fact, she attempted to persuade them both that it wouldn't work out on their first date—with little success, of course.
He revealed to Haute Living in 2015 that "she gave me every reason why it would never work out on our first date." "She was merely saying it to herself in order to hear herself say things like, "You're too young, you're an actor, you're this, you're that." She was making an effort to persuade herself not to go there."
Sofia confirms the relationship on August 11, 2014
The two clicked, and in the following few months, rumors of a relationship began to circulate. In an interview with Extra in August 2014, Sofia ultimately affirmed the rumors. "I'm just having a great time, you know. I'm trying not to think about it too much because it's a special time in my life, she said. It's very novel, so we'll see what transpires. What was there not to like? she asked, adding that her family had approved as well.
November 2014: Relocating as a couple
A significant accomplishment was shared by the couple on their first Thanksgiving together: they moved in together! On The Ellen DeGeneres Show, she affirmed that they were preparing to move in together later that day.
The actress jokingly told Ellen, "I left him home while I packed my things. "We've had assistance, and he's working." He has many books, and I'm not sure where I'll put them all. I thought, "Oh, maybe that's where we should put them instead of wine." We have a wine cellar. He does not desire to store them!
December 24, 2014: Joe makes a proposal to Sofia
Just six months after the couple started dating, rumors of an impending engagement started after Joe was spotted in an L.A. jewelry store. During a holiday trip to Hawaii, Joe had a complete proposal planned for the beach, but when paparazzi almost ruined the engagement, Joe changed the plans at the last minute. In the couple's suite, he made a Spanish marriage proposal. How charming!
"I proposed to her on Christmas Eve after our first date in June; we dated for roughly six months. In a 2015 interview with Haute Living, he recalled, "When you know, you know, and we know right away—like, very quickly. We had a large bay window, which I opened, and the sun was setting pinkly over the mountains and the bay while I was wearing this ring. I had examined every ring in existence before deciding that this was the one I wanted. My entire speech was written in Spanish. As the sun was setting, I got down on one knee and said "I do" in Spanish to her. It was fantastic.
November 21, 2015: A Palm Beach wedding
After residing together for a year, the couple tied the knot by walking down the aisle. The Breakers in Palm Beach hosted the wedding, and the stars' gorgeous ceremony was held there under a lavish floral arch. About 400 people attended the ethereal and passionate wedding, including some of her Modern Family co-stars.
Joe looked dapper in a timeless black tux, and Sofia looked stunning in a ball gown by Zuhair Murad.
December 2015: Turks and Caicos honeymoon
The newlyweds traveled to Turks and Caicos for an opulent honeymoon after their wedding ceremony, staying at the Parrot Cay Resort. The couple enjoyed the sun and their bliss as newlyweds while lounging on the beaches.
2020 June 14: Date Anniversary
The couple's sixth anniversary of meeting was in June 2020, and Sofia shared a cute picture to commemorate the event. She posted on Instagram, "6 years since u went and found me!!!" Happy [anniversary] Joe Mangieri! You are mine!
The two marked the occasion with a surprise anniversary dinner planned by her children that was very 2020 and quarantine-style.
Celebrating Five Years of Marriage on November 21, 2020
On November 21, 2020, the couple celebrated their fifth wedding anniversary by reflecting on their big day five years prior. Happy fifth anniversary, please! Along with a number of pictures of the happy couple on their wedding day, Sofia posted on Instagram.
Observance of Valentine's Day on February 14, 2021
On February 14th, 2021, Sofia shared a picture of the couple cuddling and captioned it with a red heart emoji. Joe also captured his wife looking into the distance in a lovely profile shot to honor the romantic holiday, along with a Spanish caption. He wrote, "Happy Valentine's Day to the most beautiful woman in the world! ", which is translated as, "Happiest Valentine's Day to the most beautiful woman in the world!"
"Gracias!! for our unexpected anniversary dinner date in quarantine with @manologonzalezvergara @cdvergara and others," she wrote.
That's it for this blog TTP Member, remember to subscribe to our channel and if you feel like we've delivered value please share this blog with ONE person. That's right just one person as a token of your appreciation for the hard work we put into making content that educates and helps you on your mission of building your own fortune. Remember you can read blog after blog, but it isn't until you actually take action that you'll start to see results. See you soon!
#TalkToPaul #celebrityrealestate #celebrityhomes #SofiaVergara #JoeManganiello
---