Kaley Cuoco Purchased Agoura Hills from Taylor Lautner for $5.25M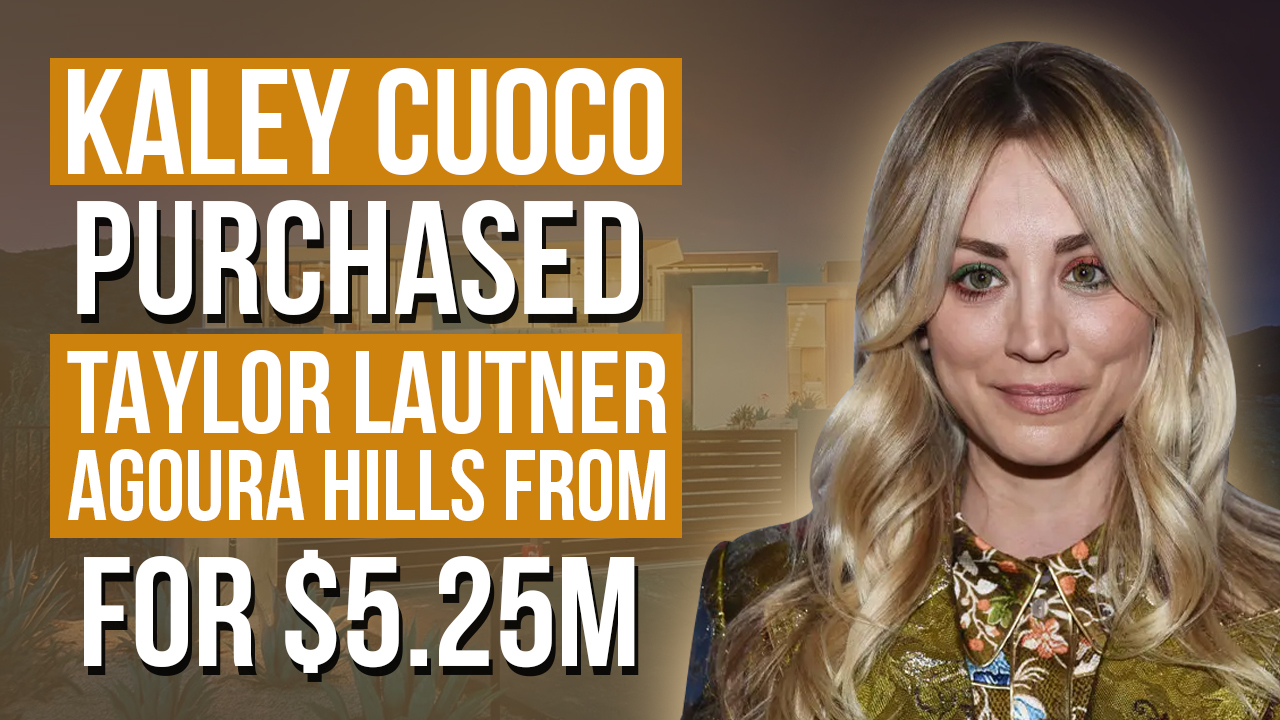 Hello, people. Welcome to the TTP. Know Kaley Cuoco from The Big Bang Theory? She recently purchased a property from Twilight actor Taylor Lautner. Cuoco has now purchased a home in Agoura Hills, CA for $5.25 million.
Apparently, TTP member, the mansion was built in 2020 and Cuoco paid more than the asking price for it. Let's delve into it. If you want more of this content, subscribe to the TTP Youtube channel and hit the notification bell.
This estate is located 40 miles outside of Los Angeles, providing privacy and viewing opportunities. The estate also provides custom finishes.
The 5,647 square foot floor plan includes five bedrooms and four bathrooms. The open concept layout includes the primary suite on the main level with a glass door that opens outside, along with a huge bathroom with dual vanities.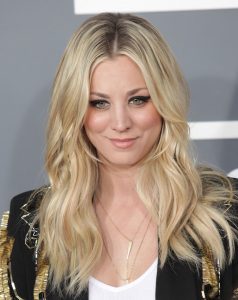 Kaley Cuoco liked Taylor Lautner's upscale home in the zigzagged, fire-blistered Agoura Hills, California foothills. It is 25 miles east of her hometown of Camarillo and 40 miles west of downtown Los Angeles. With grit, Cuoco was able to bid up the sale price to $5.25 million, which is a quarter of a million bucks beyond the $5 million asking price.
Kaley is one of the highest-paid actors on television after earning $1 million per episode during the later seasons of "The Big Bang Theory" and fresh from the lucrative sale of her Hidden Hills estate. Kaley and her soon-to-be-former husband, equestrian Karl Cook, hauled in almost $4.5 million beyond the $11.75 million they paid just more than a year earlier, so "The Flight Attendant" star can fork down the extra money.
Taylor Lautner earned an estimated $45 million from the five films in the "Twilight" series. He also cashed in on the negotiation as he earned a quick $1.5 million on the sale of the almost nine-acre spread he picked up barely two years previously. Lautner, who returned to TV this year following a six-year hiatus with Home Team was only located near; he just forked over $3.9 million for a hacienda-style estate merely down the road.
Lautner's old house and Cuoco's new house is tucked into a gated enclave of around a dozen luxury homes. It is a conspicuous and boxy, two-story concrete and glass show palace situated atop a slight knoll that allows it extensive views of the rocky mountains. It was completed just prior to Lautner buying it in 2020 and is overseen by a home-automation system. The 5,647-square-foot house is comprised of four bathrooms and five bedrooms.
April has been a very exciting month for Kaley Cuoco. This past Thursday, the premiere of her show The Flight Attendant season two aired on HBO Max. Earlier this month, word surfaced about her Hidden Hills home, which she had sold for $16 million in an off-market deal. Now, it is said that she bought a new home from none other than Twilight actor Taylor Lautner for $5.25 million in Agoura Hills.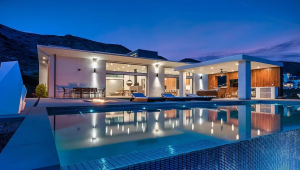 Kaley's new property has clean lines, cement exterior, lots of high windows, and simple wood panel accent walls. This combination gives the house a spacious atmosphere with breathtaking views of the surrounding landscape. In addition to five bedrooms, there are four bathrooms. The most notable customization is in the suite bathroom, which has a dual vanity, standing shower and soaking tub – something that is usually seen in a spa room- and maintains an air of calm.
Cuoco paid $250,000 for a 9 acre lot with a 45 foot long pool and other entertainment spaces. It also has undeveloped natural land that can be enjoyed.
Located on 9 private, gated acres in an elite small gated community, this home is designed to perfection. There is a first-floor master suite and two more bedrooms, as well as a separate office on this level. Upstairs there is another bedroom and a sports/bonus room; also worthy of note is the speak easy lounge that could be converted back into the fifth bedroom. This property additionally boasts tons of gorgeous amenities such as vanishing pocket doors, 10.5 inch wide plank French oak floors, and so much more! The amazing outdoor space features an infinity edge speckle tech swimming pool and spa with outdoor living area, two fire pits, bocce ball court, landscape for gardens or lawn areas with unobstructed views–the trifecta of beauty! Additional amenities include 6+ car garage with RV parking and what looks to be smart home technology. This prime spot sits in Lobo Canyon.
The kitchen on the main floor has glass doors that open to an outdoor living area with a dining and living room.
In the Luxe home, there are many details that have been carefully thought out.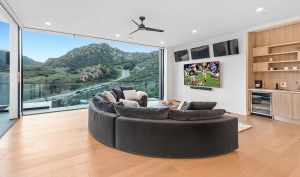 The second floor consists of a media lounge and bar, as well as a bedroom. Plus, there's a speakeasy that could be converted to a bedroom, should the need arise.
Outside, there's a 45-foot-long infinity pool, spa, bocce court, and lounge area. Within the property, there is space for horse paddocks as well as lawns or gardens.
A large courtyard door leads to a vast room with a dual-sided fireplace. Viewing windows in the kitchen provide an outdoor perspective. There are enough bedrooms and lounges to accommodate guests.
The house has large windows and high ceilings, making it perfect for indoor and outdoor living.
At the property, you can enjoy a manicured oasis with an infinity-edge pool, faux-grass patch and barbecue. You can also take advantage of outdoor showers and fire pits, as well as a bocce ball court.
The Lautner family was represented by Jordan Cohen, while the Cuoco family was represented by her father.
The listings for the property offer modern technology such as a six-car garage, parking for RVs and boats, and a high class security system.
Previously in 2020, Kaley Cuoco and Karl Cook bought their Hidden Hills home for $16.2 million.
Cuoco was seen as enjoying her stay in the gorgeous location of California.
The house was previously owned by Khloe Kardashian and sold for a comparatively low price of $5.49 million.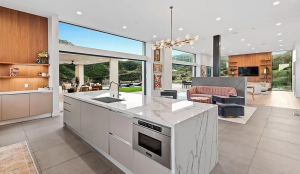 Cuoco still owns a horse ranch that is about a half-hour drive from her new apartments. Lautner owns a small piece of property in Castaic that he acquired ten years ago for $2 million.
Kaley Cuoco was in The Big Bang Theory from 2007 to 2019. She's now producing and starring in the HBO Max series "The Flight Attendant", which is currently on its second season.
Kaley Cuoco was raised in Camarillo, California. Although she is of Italian descent, her father's side is English and German, too. She is a model and actress who has appeared on shows like "Northern Exposure," "Ellen," and "My So-Called Life." In addition to TV, she had a groundbreaking role in the 1998 miniseries "Mr. Murder." In 2005, Cuoco starred alongside Kate Bosworth in the movie "Picture Perfect" where she played the role of Wendy Keegan. She also performed many live theater roles, including those of Annie and Fiddler on the Roof on stage. Kaley enjoys playing tennis competitively while also spending time with friends at malls or out dancing. Cuoco is home-schooled and lives with her family in Ventura County. She was earlier married to Ryan Sweeting.
Kaley Cuoco, who is now at the age of 36, took all her general education classes at home and graduated from high school when she was 16 years old.
Cuoco is an effortless olympian, turned actress. All of her hard work has paid off!
She says that if she could make a film, it would be in the genre of western.
Kaley has Italian roots on her father's side, and Cuoco actually translates to "cook" in Italian.
She now lives not far away from her birthplace.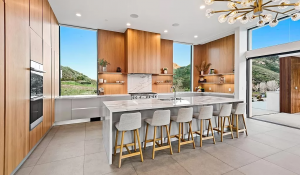 A lot of us have the same thing in common with Kaley Cuoco – we're crushing on Jennifer Aniston too.
Kaley Cuoco is a successful actress who has graced many magazine covers. In 2009, Watch! Magazine first photographed Kaley Cuoco and her early castmates for their special collector's issue.
Kaley Cuoco, born on November 30th 1985, is consider a Sagittarius. Sagittarions are known for being fun-loving and adventurous.
She and ex-boyfriend Karl Cook adopted a horse together, naming it Shmooshy after the horse's nose.
Between her first role at 7, and now, Kaley Cuoco has been a well-known television actress on various shows.
Kaley Cuoco wanted to pursue her passion for horses but was afraid to do it publically. She began showing horses under an alias when she explained that "bringing anywhere near a horse and paparazzi is irresponsible as it will spook the horses."
As an activist for animals, she does not eat meat.
Kaley is a philanthropist who supports charities like Friends of Animals, the Humane Society, and Animal Avengers.
Kaley Cuoco renamed her Instagram in January 2018. She had named it Normancook, but now it's just Kale Cuoco. Shmooshy the mini horse has its own personal account, which is the account she uses to share with her fans.
Kaley Cuoco is sleek, while Penny is brightly dressed in cutesy clothes.
Kaley is a talented tennis player with hobbies that include hiking, running, horseback riding, going to the gym and playing with her rescue dogs.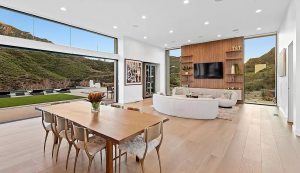 Kaley has said that her relationships with her co-workers on "The Big Bang Theory" are just as fun as they seem on the show.
She recalls how she was almost bucked off her bronco and injured her leg in a freak accident, but has since ridden to more successful seasons on CBS' hit comedy. Such is the power of getting back in the saddle – they say.
Kaley Cuoco, who is being photographed above by Patrick Demarchelier, speaks about her experience working with him. One of the career highlights was shooting with him.
She is a successful actor, with roles in TV shows as a child and more recently in movies and print.
It has almost been three years since The Big Bang Theory ended its run, but in some ways it feels like a lifetime ago. Since then, Cuoco has had an increased workload because of her captivating performance as Cassie Bowden.
By the end of its first season, The Passage, based on the New York Times best-selling novel by Chris Bohjalian, was Nielson's number one show on streaming. It received nine Emmy nominations and became Cuoco's first nomination for lead actress in a comedy series. Variety 500 included Cuoco as one of its 2021 honorees for her visionary work.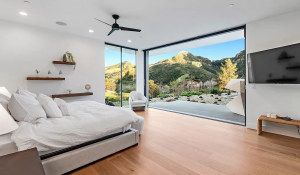 From August to September last year, Cuoco has acted in two films and optioned the rights to two more respectively.
Cuoco is a bankable star, even before her role on "Big Bang Theory". In 2004, she was cast as John Ritter's daughter on ABC's show 8 Simple Rules for Dating My Teenage Daughter and then had a 22-episode run on The WB's, Charmed. What sets her apart from her other roles are the portrayal of flight attendant June Harding in Netflix's original movie The Flight Attendant.
Kaley said that her professional success didn't always translate to personal happiness. Fans believed she had found success when she created videos with her husband, Karl Cook. But when Cuoco announced last September that she was filing for divorce, she told people that the marriage wasn't working and it wasn't a show.
Cuoco and Karl have stated that they have been on different paths for awhile, with no anger or animosity.
After film season two of The Flight Attendant, Kaley Cuoco went back to work immediately. In the 7 months following, she has been working through the trauma and is going to therapy for the first time in her l
Kaley Cuoco's honesty is prevalent throughout our interview. She opens up about the physical and mental toll her divorce took on her, as well as the pressure to always put forth a joyous demeanor on set. She says: "I are so capable and strong, and I take on so many things. But this is the first time I faced something where I thought, 'I can't do this alone.' And it was just enough for me to voice it to my team, because…[normally] I can hide stuff."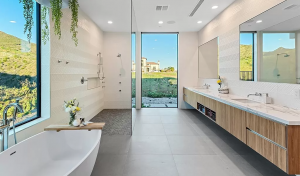 She expressed that she works hard to make herself happy while also trying her best to meet the needs of others. It's a side that we can see firsthand when witnessing what she does during the day.
In an exclusive interview for Glamour, the actress has started to embrace the "gray" in her life. After she was busy working on the second season of her show The Flw Attendant, Cuoco had little time to decompress. She discusses how it made her feel honored that she finally gets to talk about other things that were more important than just "winning" but also how she lost a bit of herself in the process.
Kaley wants to have a better relationship, simultaneously taking time off from work and having time to decompress at the beach. She feels that she has not had a vacation since Big Bang launched, which has led to a fatigue she is continuously trying to avoid. She has always been obsessive about work, but her rash and compromised immune system are key signs that it was too much.
She is giving herself another chance at love, posting pictures of her on her social media with actor Tom Pelphrey during what looks like a romantic vacation in the mountains.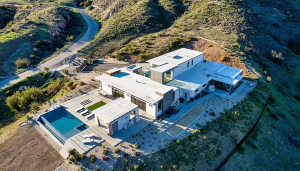 On Tuesday, the star of the series 'The Flight Attendant' posted a series of photos in which she boasts a beautiful landscape, including Polaroid photos taken by herself and Pelphrey and a picture showing Penny from "The Big Bang Theory" getting a kiss from her.
Cuoco recently posted on Instagram, "Life lately 'the sun breaks through the clouds, rays of gold slipping into my eyes and heart, rays of yellow to break the grey.'"
Pelphrey posted one of those photos on Instagram, with a quote from "Noah's wall."
"It is too simple that there is this much good in the world and you don't know how to have it. And it makes you wonder when it was you lost your place. Then you catch a breeze, so warm and ripe, it makes you hope that someone will come who also cannot save you, but who will think you are worth saving," the 'Ozark' actor wrote.
With a renewed focus, Cuoco has decided to go back in the direction of romance. Eight months ago, she separated from husband Karl Cook and is now hoping for a different outcome this time around.
That's it for this blog TTP Member, remember to subscribe to our channel and if you feel like we've delivered value please share this blog with ONE person. That's right just one person as a token of your appreciation for the hard work we put into making content that educates and helps you on your mission of building your own fortune. Remember you can watch blog after blog, but it isn't until you actually take action that you'll start to see results. See you soon!
---