Kevin James Selling Oceanfront Mansion in Florida for $20M
Hello, people. Welcome to the TTP Youtube channel. Actor Kevin James hasn't waited long before listing his Delray Beach, FL, home for $19.95 million. 
Having just sold his oceanfront home, Kevin James, 57, of the "King of Queens" obtained a new property in January 2021. Excluding the listed photos from when this property was last on the market, not much appears to have changed besides the price. If you want more celebrity real estate content, subscribe to the TTP Youtube channel and hit the notification bell.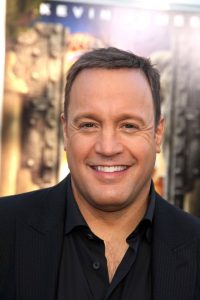 The coastal contemporary home of 11,502 square feet is designed with six bedrooms and ten bathrooms, has been built in 2020, and has features including porcelain and hardwood floors, coffered ceilings, open to the terraces, ocean views from almost every room, and a brick fireplace.
This floor includes a family room and dining area with French doors that open onto the outdoor patio. The kitchen features dual islands and is surrounded by windows for an expansive breakfast area.
This new construction Coastal Contemporary estate features interiors that open to balconies and terraces offering ocean and pool views from almost every room. Wonderful outdoor entertaining areas encompass the large pool, spa, and a summer kitchen with fireplace that includes a fireplace overlooking the sea. Additional amenities include aspects such as an extra-large saltwater pool, chef quality kitchentop appliances, large wine cellar, separate guest house over five-car garage, private front porch with French doors that lead to the pool deck. 344 North Ocean Boulevard has 19,006 square feet of living space with two rotunda terraces leading to gardens and gardens leading to the lovely coast beyond.
On the second floor are guest bedroom suites and a game room, complete with a bar.
The sliding glass doors open up to the loggia overlooking the pool, which includes a sun deck and a fireplace.
This luxurious flat has a balcony, fireplace, and sitting room in addition to two walk-in closets.
The walled and gated home sits on a lushly landscaped half-acre. It comes with a large saltwater pool, outdoor kitchen, and lounge area.
All the amenities one could want—a wine cellar, cabana, and elevator—are provided. Furthermore, there's a separate guesthouse over the five-car garage.
James sold a Mediterranean mansion for 23 million dollars in 2016. He purchased the property for 18 million dollars in 2012.
Spanning over eleven thousand square feet, the luxurious residence that James bought in 1999 has not changed much since then.
The house features a covered loggia and a summer kitchen with a fireplace. The property also has a second-level sun deck, with another fireplace.
The interior of the building is designed in three levels with an open-air and wrought-iron-enriched columned balcony, porches and rotunda terraces. The floor was made of porcelain tile and hardwood. The ceiling was adorned with custom molding and wood paneling.
The pool view living area comes with a gas fireplace with a stone mantel, with a wet bar.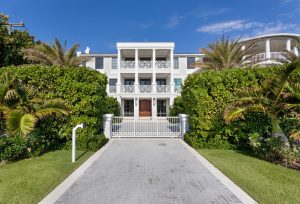 In 2006, Mister James received an Emmy for his beloved-by-many and enviably lucrative run on the popular syndicated sitcom "King of Queens". This year, he's up for four Razzies for "Paul Blart: Mall Cop 2" a "tacky, numbingly inane sequel" to "Paul Blart: Mall Cop" that has also generate $107 million in worldwide box office. However, Mister James purchased the bulk of the home in August of 2012 for $18.5 million and spent another $4.25 million on the undeveloped 0.92-acre lot next door bringing the full size of his Florida estate to 2.77 acres. According to the Palm Beach County Tax Man, this Mediterranean Revival mansion was built brand new in 2008 and carries head-snapping annual taxes of nearly $450,000. Online marketing materials now show that the "main house and guest apartment consist of more than 26,000 total square feet" with 8 bedrooms and 9 full and 3 half bathrooms.
A series of plush and glamour-laced living spaces can be found inside this estate. There are plenty of fireplaces, massive columns, and large sliding doors. Many of the rooms offer large windows surrounded by wood beams that are exposed or by dark chocolate hardwood floors. There is an elevator that will take you to each floor of the property. This estate has a high tech security system with cameras, a wine cellar in the basement and a library equipped with a barrel vaulted ceiling. There is also an al fresco lounge at the poolside pavilion as well as a media room and exercise room on the second level.
As far as we know, Mister James has not lived in Los Angeles since 2013. He sold their home for $1.6 million and two months later a much more substantial and significantly more deluxe mansion for $5.5 million to Donna Scott, the former beauty queen-actress widow of late Tony Scott
The first-floor guest bedroom on the front porch offers private access, and there are three ensuite guest bedrooms with ocean views on the second floor. The central gathering room is also found on that level, connecting to a loggia view by sliding glass doors from the pool.
The master suite comes with a private balcony, a living room with fireplace and washer and dryer, as well as a leaded glass bath. The penthouse is luxuriously furnished with a sitting area/office, full walk-in closet, marble bathroom with heated shower and soaking tub.
In 2016, James sold a different home in Delray Beach for $26.4 million. In 2013, James purchased the same property for $18.85 million.
James developed a successful career that lasted for over two decades. He has been credited for his roles in "The King of Queens," "Kevin Can Wait," and the "Paul Blart: Mall Cop" movies. Among his other projects, James is best known for voicing characters in numerous popular animations, including Hotel Transylvania 1-3.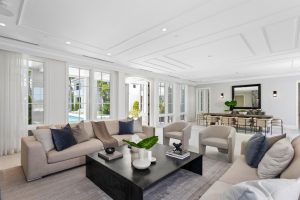 Kevin James is an actor and comedian known for his nine-season television series, "The King of Queens."
Kevin James began his career in comedy in the late 1990's by playing Doug Heffernan on the show The King of Queens. Kevin received fame through the show's conclusion in 2007, after which he went on to star in films such as Paul Blart: Mall Cop, and Here Comes the Boom. Kevin James came back to TV with a new show on CBS called Kevin Can Wait.
Kevin James was born on April 26, 1965 in Mineola, New York as Kevin George Knipfing. The Knipfings moved to Stony Brook, Long Island when the actor was twelve years old. He excelled in sports and graduated high school four years early. He continued playing football at SUNY Cortland and majored in sports management.
At Cortland, James developed a love for public speaking, and while back home on Long Island, he auditioned for a comedic part in a Shoreham-Wading River Community theater production. James was chosen as the lead and impressed audiences in the role. Based on the strength of the audience's reaction and his burgeoning love for comedy, he chose not to continue attending college. Instead, he spent time with his brother Gary Valentine, who had performed regularly at Long Island's now-defunct East Side Comedy Club in Huntington Station. At the club, James also became friends with actor and comic Mookie Barker.
During his time with the troupe, Kevin developed a friendship with club owner Richie Minervini and also adopted the stage name Kevin James as an homage to a favourite teacher. Minervini offered James a five-minute stand-up slot at the comedy club, and he lept at the opportunity. His official comedy debut was a raging success, and he soon became a regular presence on the Long Island club circuit, where he befriended fellow up-and-comer Ray Romano. To make ends meet, James worked at a local warehouse.
James spent roughly 10 years developing and perfecting his act, and eventually transitioned to performing in New York City. As he established himself, he became a frequent late-night talk show guest, and was eventually invited to perform on The Tonight Show with Johnny Carson. In 1996, his performance at the Montreal Comedy Festival earned him a network development deal, and after making several appearances on Romano's sitcom Everybody Loves Raymond, Romano passed the script for James to CBS head Les moonves who liked James' everyman approach to comedy.
In September 1998, CBS premiered The King of Queens. Starring James as "average Joe," Doug Heffernan, Leah Remini as his sharp-tongued wife and Jerry Stiller as his eccentric father in law, the show was impossible to ignore in its prime-time slot. After 9 seasons, The King of Queens—which made James an Emmy nominee—cancelled production in 2007.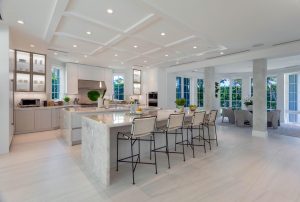 James returned to TV in 2016 as Kevin Can Wait. He was joined by his old partner, Leah Remini in season 2. The show was renewed for a second season in 2017.
After Netflix decided to end its association with actor Kevin Spacey in light of sexual harassment allegations, a Change.org petition circulated online, calling for the role of Frank Underwood, which he played on the show House of Cards, to be replaced with James. The petition so far has nearly 18,000 signatures to date.
James teamed up with Romano to co-star in an HBO special entitled Making the Cut: The Road to Pebble Beach (2005). The production garnered a Sports Emmy nomination. That same year, James made his feature film debut opposite Will Smith in the romantic comedy, Hitch.
In 2007, he teamed up with Adam Sandler for I Now Pronounce You Chuck and Larry. In 2009, he wrote Paul Blart: Mall Cop in which he also starred. In 2010, James teamed up with Adam Sandler, Chris Rock, Rob Schneider and David Spade to make the movie Grown Ups.
James tested different types of comedy in his later film The Dilemma (2011) and went back to comedic films with Zookeeper (2011) Hotel Transylvania (2012) and Here Comes the Boom (2012). He also did sequels including Grown Ups 2 (2013) and Paul Blart: Mall Cop 2 (2015), before diving into new roles in True Memoirs of an International Assassin (2016) Sandy Wexler (2017).
James married his longtime girlfriend, Steffiana De La Cruz, in 2004 at St. Edward Catholic Church, and welcomed their first child, Sienna-Marie, in 2005. The couple had three more children: daughter Shea Joelle in 2007, son Kannon Valentine in 2011 and daughter Sistine Sabella in 2015.
Kevin James was born Kevin George Knipfing on April 26, 1965. He attended SUNY Cortland and played football on the team while majoring in sports management. He realized after three years that this wasn't the path for him, so he auditioned for a theater company and went to comedy clubs. Eventually, he found success with stand-up comedy. In 1996, Kevin got recognition from "Just for Laughs" Montreal Comedy Festival and landed a role on Ray Romano's sitcom Everybody Hurts Raymond.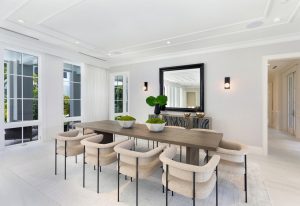 Alongside his career as a comedian, he entered the film industry and became a leading movie star after starring in Hitch (2005), I Now Pronounce You Chuck & Larry (2007), Grown Ups (2010), and Grown Ups 2 (2013), among others.
The comedian enjoys performing comedy. As an act of good luck, he was offered a five minute performance at a comedy club and found success for the first time. He landed his lead role on Kevin Can Wait which earned him a People's Choice Award nomination. With his talent in acting, film, and television, he always finds interesting roles.
Kevin James is the second son of Janet and Joseph Valentine Knipfing. His mother worked in a chiropractor's office while his father owned an insurance agency. James has one brother, and one sister.
With a sports-loving persona, he graduated from high school in 1983 and was also big into playing football. On his spare time he enjoyed wrestling matches.
With a sports management degree from the State University of New York-Cortland, aspiring young professional Howard went to grad school. However, he dropped out six years later before finishing his thesis.
While in college, he saw a show and auditioned. He was selected and his first performance was successful; this established his style and helped him decide to drop out of college to pursue comedy.
His brother Gary had an improv group, so he joined. He performed with them frequently at a comedy club in Long Island—the East Side Comedy Club. Kevin became friends with the owner, Richard Minervini and adopted his stage name, Kevin James.
He got his big break in 1989 when he was invited to perform at a club, which went really well. Since then, he's done a part-time job at a warehouse as well.
In 1994, he transitioned into the world of television as the announcer for MTV's 'Sports Game Show,' "SandBlast," hosted by Sandi Griffin. He hosted the show for two seasons from 1994 until 1996, also guest-starred on eight episodes of the hit comedy show, "Everybody Loves Raymond."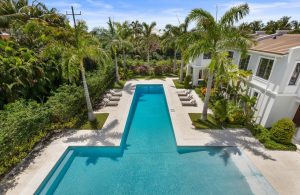 He found a television show in 1997, when he was selected to play Doug Heffernan for the CBS sitcom 'The King of Queens'. His comedic portrayal won the hearts of audiences and made him famous. The show ran from 1998 to 2007.
Kevin starred in the romantic comedy 'Hitch' where he played the role of Albert Brennaman and it was a hit among his peers. His performance was well-appreciated by audiences, and the film succeeded tremendously.
In 2006, after taking in film work on three movies, he became the voice actor in Monster House, Barnyard and Emperor's New School. In addition he starred in the comedy film Grilled with his friend Ray Romano.
Kevin James co-created and starred in Paul Blart: Mall Cop, a comedic action film about a middle-aged single dad. The film was poorly received but it was a box office success.
He served as the host of Nickelodeon Kids' Choice Awards in 2010, with being nominated for the Arm Fart Hall of Fame award the next year. He lost out to Josh Duhamel.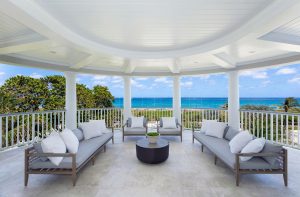 In 2011, Kevin James produced the comedy film "Zookeeper", in which he also acted as the zookeeper named Griffin Keyes. In 2012, Kevin James produced and starred in "Here Comes the Boom", a sports comedy film.
He appeared in the buddy comedy 'Grown Ups 2' with Adam Sandler, Chris Rock, David Spade and Salma Hayek. The film was both a critical and commercial success.
Kevin James is best known for playing Doug Heffernan in the sitcom 'The King of Queens', which aired for nine seasons. The show made Kevin James a household name.
Kevin James received an Emmy award for his performance on The King of Queens.
He loves sports and enjoys watching Knicks, Jets, and other events.
That's it for this blog TTP Member, remember to subscribe to our channel and if you feel like we've delivered value please share this blog with ONE person. That's right just one person as a token of your appreciation for the hard work we put into making content that educates and helps you on your mission of building your own fortune. Remember you can read blog after blog, but it isn't until you actually take action that you'll start to see results. See you soon!
---