Kyle Van Noy, an NFL Linebacker, Talks About His Side Business Flipping Homes With His Wife Marissa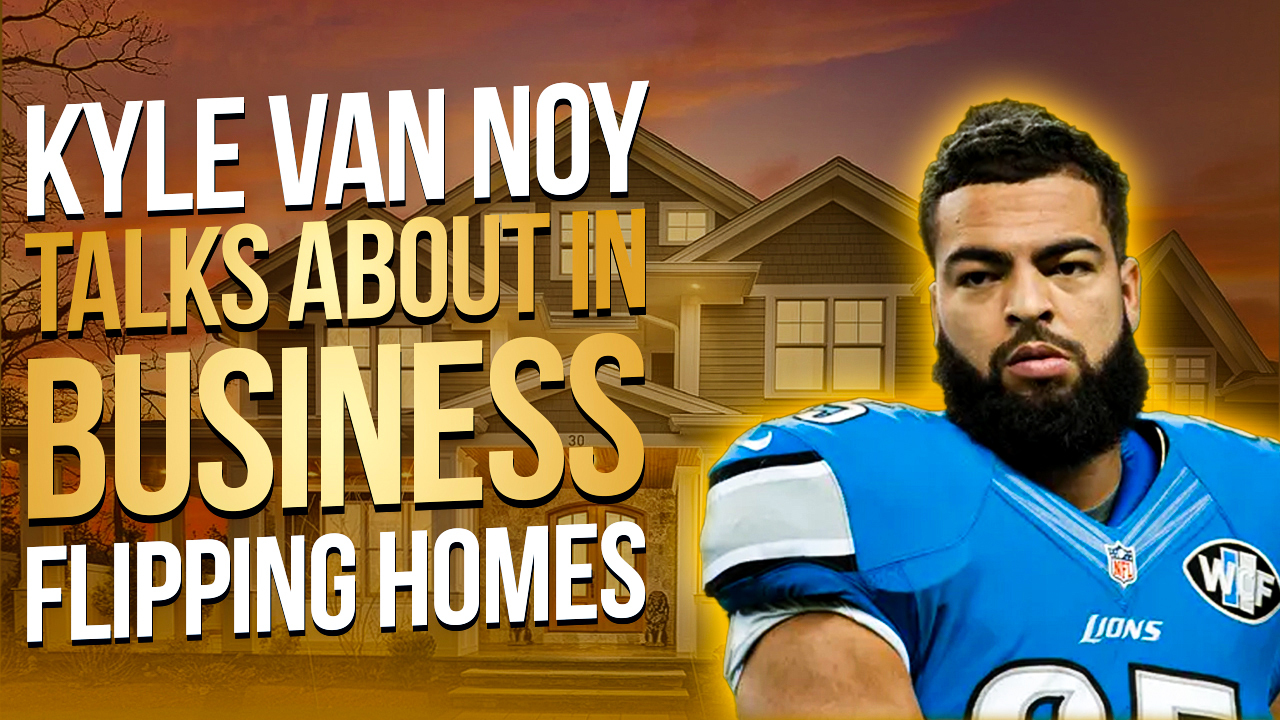 Hello everyone! Welcome to the TTP Youtube channel. After being released from the New England Patriots in March, NFL linebacker Kyle Van Noy is joining the Los Angeles Chargers.
Before he leaves, Kyle and his wife Marissa, an interior designer, are set to close on their home in Canton, MA. It's just another flipping transaction for the pair—one that has earned them some respect in the real estate industry. If you want more celebrity real estate content, subscribe to the TTP Youtube channel and hit the notification bell.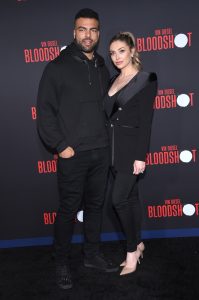 Kyle was a star for Brigham Young University and started his NFL career in 2014 with the Detroit Lions. He was subsequently traded to the New England Patriots in the middle of the 2016 season, where he spent the rest of his career. He played a critical role on two Super Bowl-winning teams with New England and also spent one year with the Miami Dolphins—which helped build him and his wife's aspirations as professional home flippers.
When they were looking for houses to buy, there was a lot to consider. Should they buy or should they rent? It turned out that renting was cheaper than buying, so they rented.
And then the price skyrocketed a year later.
In the second year of joining the team, they bought their first townhome in Highland, UT. Thereafter, they just planned to buy whatever property would suit them and agreed to deal with whatever was thrown at them.
Their flip remodel in Highland went very well and that's when they invested in a New England property, then sold it for a Miami property.
"In Miami, that's where Marissa said, 'This is what I want to do.' The home we bought there was for a huge flip. We thought we were going to be in there for a while, but I ended up obviously getting fired from there, and she made $500,000."
"We went back to Boston, found another spot, and then I ended up getting fired from there after a year, too. That home is now under contract."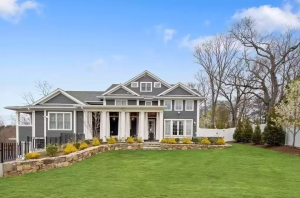 Did you ever think you would have a side hustle flipping houses?
"No, I didn't. It's actually more Marissa. She, her sister, and her mom run a company called Three Golden Cranes.
I'm just kind of along for the ride. I just look inside and say, 'This one is good, or ''This one is not.'"
"She's the brains and beauty behind it all, and she does a really good job at it. I think the difference between her and other flippers is that one of their main elements is feng shui."
"They set a house up for success. Every room has a different feel to it and a different meaning behind it, and it's really cool. My favorite room is always where the money tree is. I spend most of my time in that room wherever the money tree is."
What is the total of houses that you've flipped?
"Five. They've all been houses we've lived in."
"But we're doing our first project that's not a place we lived in Alpine, UT. We're going to be on the lookout to do another once this one in Utah is all finalized."
Do you have a particular clientele in mind for the houses you bought?
"Yes, luxury. We're kind of in the $1.5 million to $3 million range."
"The margins obviously are riskier, but the way the market is going, you're still seeing a high demand with over-asking prices. Obviously, it will come down at some point. But the luxury market all over the country is still at a very, very high demand with no inventory."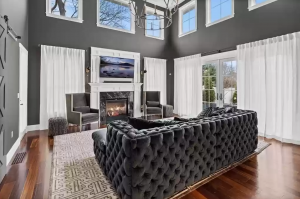 Their favorite renovation up to now was their townhome in Highland.
They were worried about the wrong things because they weren't completely aware of how it all worked in the first place.
"It's fun because of the learning curve that we had, and the memories of all of the stuff that Marissa definitely doesn't worry about now."
Was this a chance for Marissa to have her own career while following your NFL career?
Marissa was also modeling and acting, which made it difficult to be together frequently. When Marissa was filming in Miami or Los Angeles, Kyle had to go on stage.
"I kind of felt a little guilty that I took her dreams in that regard. But she's figured out her new passion, and it's worked out really well."
"I still plan on playing a couple more years, so her being able to flip homes and balance that with family and letting me do my thing while she grows her business is pretty fun."
"It's pretty remarkable and a testament to how smart and great she is."
What are the features you seek when searching for a house you would like to flip?
"The main thing is good bones. That's where it starts for us, is good bones."
"Like J. Cole says, there's beauty in the struggle. We look at homes like that. What home has some beauty but is struggling a little bit and needs some love?"
The one she is working on now is a 2007 building with an acre of land, which is very hard to find in that area. The views are insane, and the mountains are right there.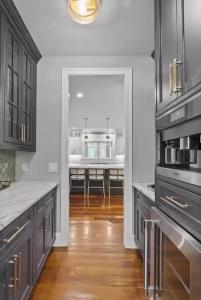 "It's beautiful in its own right, but I was just struggling a little bit. She put her love into it and made it beautiful."
"That's what's cool about what she does. A lot of people fix something in the kitchen, and then they say it's a fully remodeled kitchen. She really dives into it and does a great job."
What are the must-haves on the subject of staging a home for sale?
It may be a little bit of everything–from the wallpaper she uses to the different styles of furniture to the different styles of decor.
Although Kyle could list off various furniture items that may make a home attractive to potential buyers, his top priority is comfort. Other than that, "something to make the house pop" and most likely generate a sale when they're done. Something comfortable would be ideal for him in terms of furniture; other than the important components of a look or style, it will be whatever is the best option for their future project.
How much do you regularly invest in a home and what do you target for a return?
"In the luxury market, I never want to put a number on it because everything varies."
"Some houses have hidden things you don't expect and you're just happy to make a profit on the house."
"Other times, there are unexpected blessings in the house and it turns out it was better than you originally thought."
"I never want to put a limit on it. I think with the luxury market, she's found a niche that works for us."
They find homes that are livable and don't require excessive renovation. That's what makes the difference when buying as a second-hand investment instead of new.
"We actually pick houses that we could settle in and be a part of if we needed to."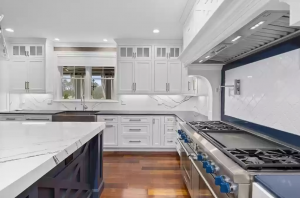 Do you put a time limit on a flip?
"Every project is different. There's one that took a year. There was one that took three months, and there was one that took a month. It comes down to the construction needed on the house."
What does your dream house look like?
"What we have in mind are dream houses, because I don't think we're the type that wants just one home. We want to have a couple of houses. Each home would have different strengths to it, and each would have its own feel and vibe."
Has any real estate on the West Coast piqued your attention?
"We ended up buying a house in the Santa Monica/Brentwood area. She's already put her twist into the house. We love Realtor.com! I'm there almost every night looking at homes."
Kyle Van Noy is an American football linebacker for the Los Angeles Chargers of the National Football League (NFL). He played college football at BYU. He was drafted in the second round of the NFL Draft by the Detroit Lions, with whom he spent his first three seasons. He played another four seasons for the New England Patriots, where he won two Super Bowl titles in Super Bowl LI and Super Bowl LIII. After a season with the Miami Dolphins, he returned to play for the New England Patriots, signing a contract with them in 2021. The following year Kyle joined the L.A. Chargers, who drafted him in 2022.
Kyle was born in Reno, Nevada, and partially raised in Lodi, California. He attended McQueen High School in Reno where he played football and led the school to a perfect 14-0 record and a 4A state championship in 2008. He was rated 2 stars by Rivals and Scout.com.
Football wasn't the only sport in which Kyle was the best player in his league, he also lettered in basketball, baseball, and track—jumping 200 meters and running 400 meters.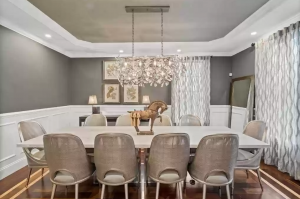 Kyle is ranked the 63rd best high school athlete in the country by ESPN. He received scholarship offers from Arizona, Arizona State University, Boise State University, BYU, California, UCLA, and Stanford.
Kyle was admitted to Brigham Young University in 2009 and sat out his first year due to an honor code violation. In 2010, during his second year on the team, Kyle played in every game while starting two and earning letterman honors. He recorded 35 tackles (24 solo) and was third on the team with 7.5 tackles-for-loss including 2.0 sacks. He also recorded two forced fumbles, two quarterback hurries, two pass breakups, and one fumble recovery (which he returned 44 yards for a touchdown).
Kyle started all of the 2011 season, and played in 13 games, recording 68 tackles and 8.5 sacks, 7 quarterback hurries, 10 tackles for loss, 3 interceptions, and three pass breakups with 1 forced fumble for a touchdown. Kyle had two fumble recoveries too. In 2010, this was just as true.
He was named to the Phil Steele All-Independent First Team, Yahoo! Sports All-Independent Team, and FBS All-Independent Team.
In 2012, Kyle was the defensive leader of a BYU team that led the nation in red zone defense, was second in rushing defense, third in 3rd down conversion percentage and total defense, fourth in 1st down defense, and fifth in scoring defense. The Darkside squad was also ranked 25th for passing defense, 22nd for sacks, 13th for allowing 4th downs conversions, and 25th in tackles for loss.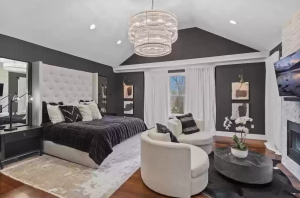 Kyle was named to the Bronko Nagurski Trophy, Lombardi Award, and Chuck Bednarik Award Watch List was National Linebacker of Week 3 and was third-team All-American.
He was projected to be a first- or second-round draft pick in the 2013 NFL Draft but opted to stay at BYU for his senior season instead.
In his final collegiate season, he recorded 17 tackles for loss, four sacks, two interceptions, and six passes defended. Unfortunately for Kyle's pro career the injury bug bit early on in the 2017 season and kept him off the field for most of it.
On December 16, 2013, his acceptance was announced to the Senior Bowl. On January 25, 2014, Kyle played in the Senior Bowl and recorded two solo tackles and one sack with the Jaguars as a member of Gus Bradley's South team that won 20-10. In addition, he was ranked as the top linebacker among prospects by Phil Savage Reese's Senior Bowl Executive Director.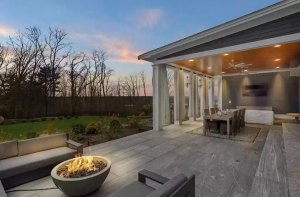 On March 14, 2014, Kyle participated in BYU's pro day but he performed positional drills only and left off his combine numbers. He visited with NFL teams before the draft, including the Atlanta Falcons, Baltimore Ravens, Detroit Lions, and Jacksonville Jaguars. At the conclusion of the pre-draft process, Kyle was projected to be a second-round pick of 12th overall by NFL draft experts and scouts. He was ranked as the fourth-best outside linebacker prospect in the draft by CBS Sports and was ranked as the fifth-best outside linebacker by DraftScout.com and ESPN NFL analyst Mike Mayock. Additionally, he was ranked as the sixth-best outside linebacker by Sports Illustrated.
The Detroit Lions selected him in the second round of the 2014 NFL draft. After acquiring a second, fourth, and seventh-round pick (along with a fifth-round pick) from the Seattle Seahawks, Detroit drafted Van Noy as their sixth linebacker of that year.
On June 4th, the Detroit Lions signed Kyle to a four-year contract for $5.1 million with $2.6 million guaranteed and a $2 million signing bonus.
Throughout training camp with many other players, Kyle challenged Ashlee Palmer to be the starting strongside linebacker. On August 25 it was reported that he had noticed an injury five days prior and he would be out of action for 4-6 weeks. On August 28, the Lions confirmed that he had successfully undergone muscle core surgery, but they offered no timetable on his return.
On November 9, 2014, Kyle made his professional regular season debut and recorded two solo tackles during a 20–16 victory against the Miami Dolphins in Week 10. He completed his rookie season in 2014 with six solo tackles while appearing in eight games with zero starts. The Lions finished second in the NFC North with an 11–5 record, earning a wildcard playoff berth. On January 4, 2015, Kyle appeared in his first career playoff game as the Lions lost 24–20 at the Dallas Cowboys during the NFC Wildcard Game.
That's it for this blog TTP Member, remember to subscribe to our channel and if you feel like we've delivered value please share this blog with ONE person. That's right just one person as a token of your appreciation for the hard work we put into making content that educates and helps you on your mission of building your own fortune.  Remember you can read blog after blog, but it isn't until you actually take action that you'll start to see results. See you soon!
#TalkToPaul #KyleVanNoy #celebrityrealestate
---