Larry Ellison is selling a $145 million North Palm Beach estate rather than demolishing it
Larry Ellison, a billionaire who started Oracle and owns several properties, has decided to hold off on demolishing his previously purchased North Palm Beach estate. Ellison paid $80 million for the property in April of 2021 with the intention of demolishing it; however, in May he made the decision to keep it.
Luckily for you, TTP Member, we've prepared everything you need to know about Larry Ellison's North Palm Beach Resort and why he decided not to demolish it and just sell it for $145 Million. Aside from his property, let us get to know Larry Ellison. Do you know that he was once the wealthiest man on Earth? To know more, keep reading this blog!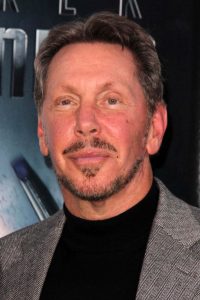 Just recently, Larry Ellison, co-founder of Oracle, has decided to hold off on taking the wrecking ball to his North Palm Beach, Florida estate.
In April 2021, homeowner Larry Ellison purchased a mansion valued at $80 million in the Palm Springs area, intending to tear it down.
Over a year later, Ellison never got around to razing this home. Instead, he took advantage of the market and was able to receive $145 million for his property in Seminole Beach Estate.
Is he able to nearly double his money from a single investment in just 16 months? A top rated investment manager has now begun following the ultra-high net worth investors.
"The trend for ultra-wealthy residents in Palm Beach is the new thing, with homes zooming up to $40 million," says listing agent Jeff Lichtenstein of Echo Fine Properties. Home prices have surged in the area with buyers flocking to the area from outside Florida.
Ellison's private property is located on the oceanfront with 24/7 security. It's the third largest private estate in Palm Beach County, Florida.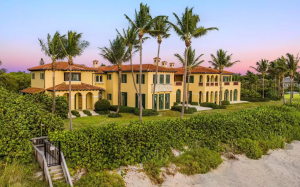 With this property, you have the luxury of choosing to include a private helipad within only 7.35 acres, without having to build it yourself! As of right now, this place is a rare resource that you can use in order to land your helicopter. The other reason why we are amazed as well is because it has 520 feet of ocean frontage on it.
The luxurious features of the seven-bedroom, 14-bath home include a private pool terrace, home theater, wine room, chef's kitchen, tennis court and VIP guest suite.
In 2012, Larry Ellison reportedly spent $300 million on real estate on the island of Lanai, Hawaii where he spends most of his time. He's also reported to have multiple Malibu homes.
The tech entrepreneur purchased an additional property in Florida and has set a record for that state. Buying the $173 million home will give the software tycoon the second largest property portfolio in all of America, according to Express News.
The listing includes a Mediterranean-style main house and other buildings, with 30 bedrooms. James Clark, co-founder of the Netscape company, is the seller.
Ellison's North Palm Beach house is for sale on the Douglas Elliman site. Adam McPherson and Chris Leavitt are sellers, and Ashley McIntosh is the listing agent. Farhad Farman of Compass is a marketing advisor.
Now, let's move on to Larry Ellison. Who is he and how did he become one of the wealthiest men on Earth?
Lawrence J. Ellison, who famously founded and runs Oracle, was born in the Bronx before being adopted by his aunt and uncle at age nine months from his 19-year-old unmarried mother. Ellison's adoptive father lost his business during the Great Depression and made a living as an auditor for the public housing authority. As a young boy, Larry Ellison demonstrated a stubborn independent streak and often clould with his adopted father. From early on, he demonstrated amazing aptitude for math and science – to which he was named science student of the year at University of Illinois.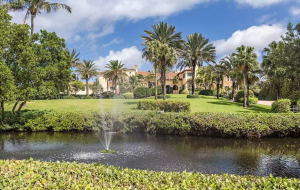 Larry Ellison's adoptive mother died during his second year of school, and he dropped out to attend University of Chicago the following fall. His father was convinced Larry would never make anything of himself, but Ellison learned the rudiments of computer programming while in Chicago. He took his programming skills with him to Berkeley, arriving without enough money for fast food and a few tanks of gas. He bounced from job to job over the next eight years, working as a programmer at Amdahl Corporation and Wells Fargo Bank. In contrast to many who frequently change jobs, Ellison was able to work on IBM-compatible mainframe computers at Amdahl Corporation that built the first IBM-compatible mainframe computer system.
In 1977, Larry Ellison and two of his colleagues founded a company called Software Development Labs. From the beginning, Ellison served as CEO. Ellison found a paper called "A Relational Model of Data for Large Shared Data Banks" in a library by Edgar F. Codd and thought it would be something valuable to sell to commercial customers–it was his idea of Structured Query Language (SQL) that demanded attention from people who saw no merit in its commercial potential rather than from those who saw worth in it.
In 1980, Larry Ellison, along with his partners, was given the job to develop a relational database management system. The project's code name: Oracle. They finished the project a year ahead of schedule and used the extra time to develop their system for commercial applications. They named their commercial RDBMS Oracle as well. From 1982-1989, monthly sales of Oracle doubled every year and hit $1 billion in 1988. The million-dollar company became a billion-dollar company. In 1991, Larry renamed the company Oracle Corporation, for its best selling product.
Oracle went public in 1986, raising $31.5 million with its initial public offering. However, this did not work out according to plan as the firm's zealous young staff routinely overstated revenues, and posted their first losses in 1990. In 1990, when things looked hopeless at Oracle, Larry Ellison replaced the old senior staff with more experienced managers. 
The new management set up by Larry showed results quickly, and helped to usher in a company turnaround that would eventually recapture 80% of the market capitalization that it had lost previously. Realizing that his own energy was best served by focusing on product development rather than management responsibilities, he appointed other people for this role instead.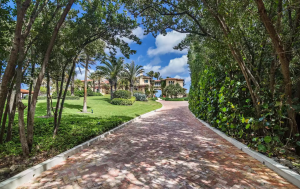 The company saw promising results with new releases of their database software– winning almost all of their market share from top competitors such as Sybase and Adasworks–and soon regained much of their value again on the stock market.
 Even as Oracle's fortunes rose again, Ellison suffered a series of personal mishaps. Long an enthusiast of strenuous outdoor activities, Ellison suffered serious injuries while body surfing and mountain biking . He recovered from major surgery, and continued to race his 78-foot yacht, Sayonara, and take to the skies in decommissioned fighter planes. 
After winning a significant victory in 1998 by speeding through rough waters by overcoming near-hurricane winds that sank five other boats; Ellison is a principal supporter of the BMW Oracle Racing team which has been competing in America's Cup competition. His yacht Rising Sun is one of the largest privately owned vessels in the world.
Oracle experienced tremendous success in the 1990s, as America's banks, airlines, automobile companies and retailers placed their trust in Oracle's database. Under Ellison's direction, Oracle became a pioneer for providing business applications over the internet. 
Oracle soared as electronic commerce surged; its net profits increased by 76 percent in a single quarter of 2000. As other high-tech companies fluctuated wildly, Oracle hit their mark and stayed at number one; its founder Larry Ellison surpassed Microsoft founder Bill Gates to become the world's richest man. Since 2004, Ellison has set out to increase market share through strategic acquisitions.
Oracle has spent $25 billion in the past three years to buy companies and large and small makers of software for managing data, identity, retail inventory, and logistics. The first major acquisition was PeopleSoft in December of 2004 for $10.3 billion. No sooner had the ink dried on this deal when Ellison outbid rival SAP to acquire Retek Software Company. Within another year, Oracle also acquired competitor Siebel Systems.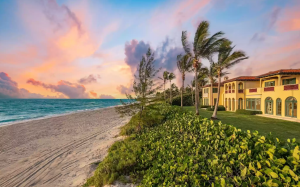 Ellison's acquisitions in the early 2000s include business intelligence software provider Hyperion Solutions which he acquired in 2007, as well as computer hardware company Sun Microsystems which he purchased for $7.4 billion at the end of 2009. Later in 2009, Ellison made a bold move and acquired computer technology company Sun for $7.4 billion to become the world's largest software maker.
After years of targeting victory in the America's Cup yacht race, Ellison finally had the victory he sought when Oracle sailed effectively to win by five minutes and 25 seconds over runner up. Ellison would go on to join the crew of boarder BMW Oracle for the second leg of two-day competition. The giant trimaran with its revolutionary 223-foot wing sail ended competing by five minutes and 25 seconds ahead of second place.
Winning the America's Cup brought the oldest trophy in international sports back to America for the first time ever in 15 years. Oracle's victory brought this iconic sailing trophy back to American shores leaving Europe frustrated during eight intense races.
In order for a challenger to be eligible to race in the America's Cup race, they must qualify through a preceding series of races. In recent decades, the contest has been held once every three years. The United States team, representing the Golden Gate Yacht Club and Team Oracle had their first chance to defend their recently won title in September 2013. At Ellison's insistence, the 2013 contest was held in San Francisco Bay where it could easily be seen by spectators on shore.
The contest consisted of a series of races with the cup going to the first team to win the most. Competition was fierce, as both teams now raced sailing wings on catamarans. The competing craft would be the most technologically sophisticated and expensive type of yachts: racing boats. Unfortunately, Team Oracle's boat lost eight races in a row and looked doomed to defeat. 
In an incredible turnaround, Oracle won nine straight races, beating New Zealand Emirates by eight in this prestigious yacht racing competition. Just like his software revolutionized business software and he changed the sport of yacht racing for good.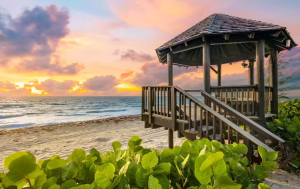 Larry Ellison served as President of Oracle from 1978 to 1996, and undertook two stints as chairman of the board, from 1990 to 1992 and again from 1995 to 2004. In 2014, he relinquished the role of CEO, entrusting the post to two longtime associates. He now holds the role of Executive Chairman and continues to serve as Chief Technology Officer. He remains the company's most visible spokesperson.
In 2016, Ellison's personal fortune was estimated at $50 billion and he donated a staggering $200 million to the University of Southern California in order to combat cancer. His generous gift has been matched as the largest in their history. The Lawrence J. Ellison Institute for Transformative Medicine will deploy experts in physics, biology, math, and engineering in a coordinated effort to prevent, detect, and treat cancer.
Already highly dominant in the Tech industry, from payroll services to hotel booking and airline operations, Oracle was able to expand even further through acquisition. In 2017, Ellison led Oracle through the largest acquisition in its history – buying out software provider NetSuite for $9 billion. Over the next few years, Ellison worked his way through other acquisitions, securing himself at the top of the cloud computing sector. He also lured high-priced talent from industry leader Amazon Web Services.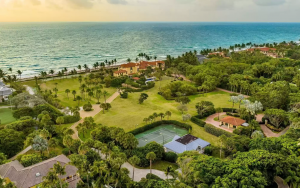 At the same time, Ellison made one of the most fateful strategic investing choices of his career. In 2018 he spent approximately $1 billion to buy 15 million shares of Tesla, best known for its innovative electric automobiles. This investment made Ellison one of the company's biggest individual shareholders and second only to the company's founder Elon Musk. At the end of 2018, Ellison joined Tesla's board of directors.
In 2020, several events converged to provide greater opportunities for Oracle. When the Covid-19 pandemic drove business to the virtual meeting space Zoom, which then needed extra capacity due to demand, Oracle provided Zoom with the additional capacity it needed.
In 2020, Oracle sought to acquire a 12.5 percent stake in TikTok under conditional terms as part of a $7 billion agreement. A final decision on the matter ultimately depends on approval from both the U.S. and Chinese governments. There is more certainty about Ellison's investment into Tesla following his doubling down of his shares for just over two years, going up over a billion dollars in value to over $13 billions later on.
That's it for this blog TTP Member, remember to subscribe to our channel and if you feel like we've delivered value please share this blog with ONE person. That's right just one person as a token of your appreciation for the hard work we put into making content that educates and helps you on your mission of building your own fortune. Remember you can read blog after blog, but it isn't until you actually take action that you'll start to see results. See you soon!
---