Late Willie Garson's Southern CA Home Is for Sale at $1.7M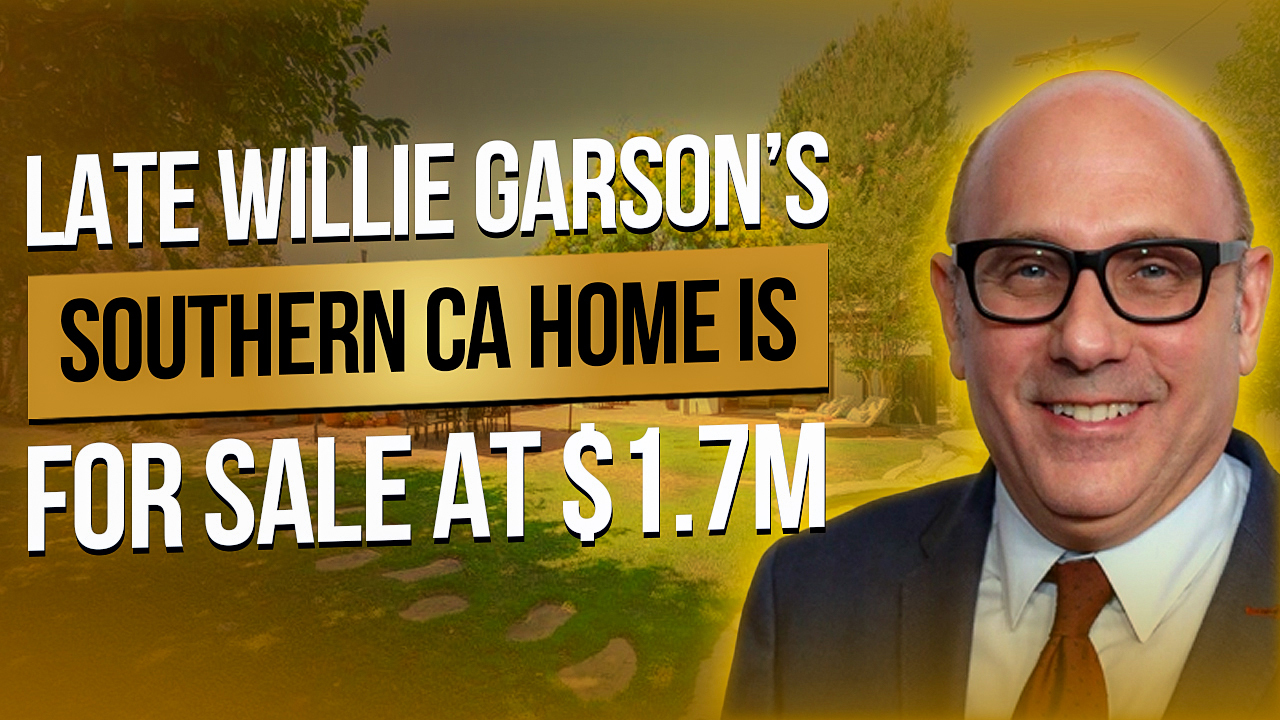 The home of the late actor Willie Garson, best known for playing Stanford Blatch on "Sex and the City," is now on the market for $1.7 million.
For today's video, exclusive to our TTP members, we will be talking more about the late ctor, Willie Garson and his Southern California home that is now on sale in the market. Now without further adieu, let's get into the video.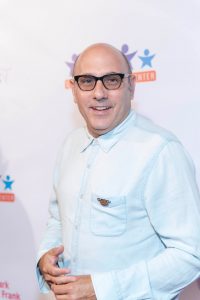 Before his death, the fan favorite bought this 1930s era property in 2005 for $1,012,500. He died from pancreatic cancer in 2021 at the age of 57. The Spanish-style abode located in L.A., with three bedrooms and three bathrooms, is found in the coveted Valley Village neighborhood. Architectural details include arched doorways, exposed beams, and many windows. Filled with vintage charm, the 1,639-square-foot residence features a living room with beamed and vaulted ceiling and built-in bookshelves. It also has a wood-burning fireplace along with large windows. The dining room has built-in cabinets, tall ceilings and looks out to the garden.
The kitchen is nearby, comes with stainless appliances, custom cabinetry and a large pantry. Inside the primary bedroom, the en suite bathroom comes with a steam shower. An additional bonus room could work as an office, gym, or reading nook. The property has a tranquil oasis outside, with a pool and spa. The thick foliage offers privacy and the property has mature plants and flowers. A patio made of bricks is attached to the home. This includes a covered dining space. The detached garage has been converted into a pool house with a bathroom which has french sliding doors that open up to the backyard. The actor appeared in more than 300 TV episodes and 75 movies.
However, the show he is most well-known for is his role as Carrie Bradshaw's close friend in Sex and the City. Although he was not originally intended as a recurring character on the show, he became so popular with audiences that he appeared in all six seasons and two movies. Garson also appears in three episodes of the "Sex and the City" reboot. In addition, he also appeared in the TV series "White Collar" and "NYPD Blue."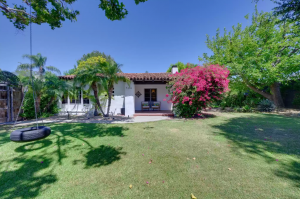 With a career spanning over five decades, Willie Garson has appeared in more than 300 episodes of television and over 70 films. He is most well known for his long runs as Mozzie on White Collar (2009), Stanford Blatch on Sex and the City (1998), and Henry Coffield on NYPD Blue (1993). Garson also appeared as the grifter with a heart of gold, Gerard Hirsch, on Hawaii Five-0 (2010). He was born in New Jersey, and then moved to New York to pursue acting. After graduating from Middletown, Connecticut he majored in psychology and theater at Wesleyan University.
After graduation, he quickly started landing guest roles on such shows as Cheers (1982), Family Ties (1982), Thirtysomething (1987), L.A. Law (1986), as well as continually recurring in a wide array of shows including The X Files (1993), Twin Peaks (1990), Two and a Half Men (2003), Stargåte SG-1 (1997), Pushing Daisies (2007), The Practice (1997), Ally McBeal (1997). His favorite long-form role on TV was Dr. Kreutz for Steven Spielberg in the acclaimed miniseries Taken (2002). Garson also appeared in many episodes of Boy Meets World (1993) and Girl Meets World (2014).
Concurrent with his mainstream film roles, he has appeared in many TV productions. His most famous role from Sex and the City was reprised in two more films, Sex and the City 2 (2008) and Sex and the City: The Movie (2010), as well as others such as There's Something About Mary (1998), Kingpin (1996), Fever Pitch (2005), Soapdish (1991), Groundhog Day (1993) among many others. He has worked with many different directors, such as Spike Jonze, Michael Bay, and the late great Mike Nichols. One of Garson's next projects is Feed (2017), a movie that he's very proud to be a part of. His other upcoming films include 7 Days to Vegas (2019) and Magic Camp (2020).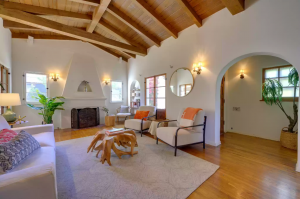 As a director, Garson directed episodes of White Collar (2009) and Girl Meets World (2014), and, with Warner Brothers, had TV shows in development as producer or creator. Garson continued to perform with various bicoastal theater companies such as Naked Angles, Manhattan Theater Club, the Roundabout Theater, and the Geffen. He was also very involved with many charities, including AMFAR, Camp Joslin for Diabetes, Doctors Without Borders, Habitat for Humanity, and especially the Alliance for Children's Rights, which facilitates adoptions in LA County. Willie's son was born to a different family, but the two eventually reunited through adoption. Willie became the National Spokesperson for National Adoption Day twice when the issue was in the spotlight. Garson, aside from acting, was a world-class poker player. He is nicknamed Evil Willie on the first episode of Legendary Championship Poker, and continued to play in tournaments all over the world. He also participated in charity and World Poker Tours.
Willie Garson is the type of character that usually plays a sidekick to the lead protagonist, or a character that stores valuable information for the protagonists when they need it. Although he is not always appreciated for his small personality, he is nevertheless one of the first characters you have come into contact with before and helps you with what you need. Chances are, you don't notice the scenes and shots that Willie Garson has. He is the supportive actor in the cast, someone who isn't noticed until he is needed to take over. Nevertheless, he is still worthy of acknowledgment as he is an important member of the cast and film crew. Everyone's got their niche, right? So here are 5 things that you probably don't know about Willi Garson.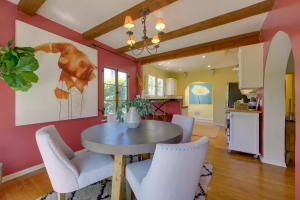 First is that he's close friends with Sarah Jessica Parker. He's known the actress for the past 15 years. It is good to have A-list talent in your contact list and on your side. However, you do not want to lean on them unduly. Willie seems like the type of actor that would use his contacts to a positive advantage so long as he could do something for them as well. And as mentioned before, He's actually won a round on a Celebrity Texas Hold 'Em tournament. He was given the name Evil Willie for the manner in which he plays. He doesn't look like he could bluff anyone for a single moment let alone get them to fold or call him on a winning hand.
But that's the beauty of poker, you don't have to look fierce, you just have to know how to play. Next is that he is that person next door that you might depend on or at least be friendly with. Willie knows that he's not the lead male actor and has come to terms with it, but that doesn't mean he isn't important. He knows he is a dependable friend and can be there for someone when they need him. Being a great friend doesn't always have anything to do with being center stage. And he had also attended Yale  Drama School. Willie Garson has been in the industry for a while and he knows what it takes to create believable characters.
He's had a few memorable roles, like Mozzie on White Collar. There isn't any telling if he will have an impact on the industry in the future, but one thing is certain: he has at least created some memorable characters. And lastly, he has played the part of Lee Harvey Oswald three different times. One of his roles is playing the fall guy in Ruby, Quantum Leap, and MADtv. He reflects a range that goes from big-screen performance to satire, which demonstrates his impressive range of skills. Willie has continued to take on the role three more times without problem and enjoys what he does. This makes him reliable and admirable, which we admire in him.
There you have our TTP blog for today. Now, what do you think about the mansion? Let us know in the comments below. Don't forget to subscribe to our channel, click the notification bell, and like this blog. If you think that we have delivered value please share this blog with one person. Just one share is enough for us, for you to show your appreciation for the commitment and hard work we all put together in creating this blog that teaches and helps you on your mission of building your own fortune. And you don't know that one share could go a long way. And keep in mind that no matter how many times you're going to read this blog, you won't see any results unless you take action. Good bye and see you at the next one!
#WillieGarson #celebrityrealestate #TalkToPaul
---