Let's Take a Look Inside Brad Pitt's Vast Real Estate Portfolio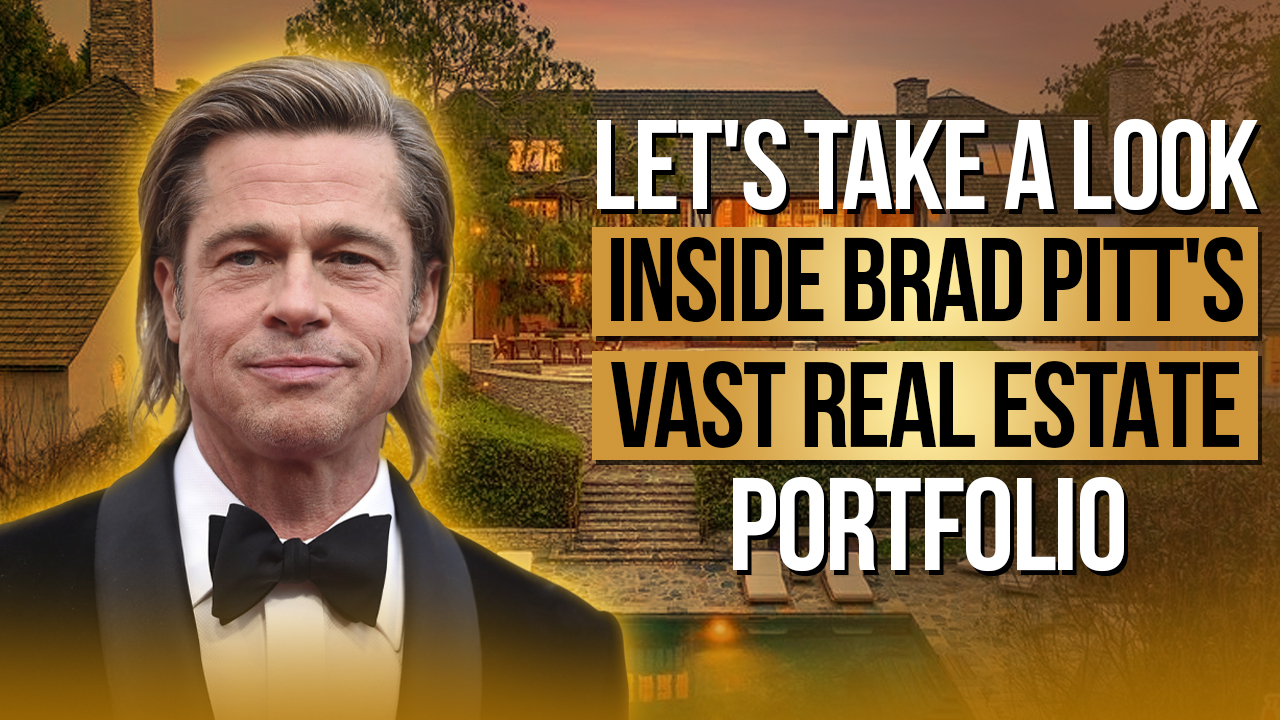 Hello everyone! Welcome to the TTP Youtube channel. Brad Pitt is known for his acting performances, love life, and architectural interest.
The actor is a fan of design and has an extensive property portfolio due to his immense love of design. Most recently, he picked up a century-old coastal estate in Carmel, CA for $40 million.
If you want more celebrity real estate content, subscribe to the TTP Youtube channel and hit the notification bell.
Brad has a knack for finding premium properties.
He owns many homes, including ones in Los Angeles, the south of France, and New Orleans. Let's take a look at some of his properties.
Los Angeles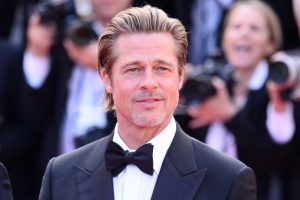 In 1994, the actor bought a Los Feliz pad for $1.7 million. He was spreading his wings as an esteemed Hollywood producer with this purchase.
For an extra bedroom and a small cost, Brad could have bought two more homes. Instead, he spent $380,000 on one home followed by a better home for $475,000. Afterward, he sold the smaller home to make up the difference.
He spent $1.28 million and $1.1 million to acquire three adjacent properties with two bedrooms in each home.
Brad spent $5 million to buy this compound, which includes a craftsman-style main house, pool, tennis court, and skate park.
Goleta, CA
The first time Brad and Jennifer Aniston were married, they picked up a retreat up the coast in Santa Barbara County
Brad bought a home for $4 million, which is near Santa Barbara and has ocean views. Reports show that he continued living in the home even after marrying his second wife.
South of France
Brad also owns a French chateau.
The home, 200 acres of which has been converted into organic farmland, was owned by Brad and his wife Jen for a number of years.
There are many great amenities, including indoor and outdoor pools, a chapel, recording studio, spa, dirt bike course, and a video game room for kids.
The estate includes an olive grove, organic vineyards, a private pond, and helipads. The wine produced is mostly rosé.
New Orleans, LA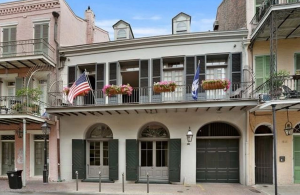 After Hurricane Katrina, Brad managed to buy a house in the French Quarter in New Orleans for 3.5 million dollars.
He and Jolie owned the 1850 house and he created a foundation, which built homes in Ninth Ward.
The organization faced criticism, but it built 150 homes.
The actor ended up selling the six-bedroom house for $4.9 million in 2016.
Malibu, CA
Brad is renovating a Malibu home, which includes beach access and multiple fireplaces.
The remodeled house became the residence of Ellen DeGeneres in 2011.
Carmel, CA
Brad bought a century-old home for $40 million along the Carmel coastline.
Representatives for the Carmel area said this is one of the priciest sales in their neighborhood.
The farmhouse was built around 1918 and is a design by Charles Sumner Greene, who is known for being an early 20th-century architect who believed in the American Arts and Crafts movement. The estate was mentioned on the website of The Gamble House, which specializes in buildings by Greene & Greene.
The D.L. James' house was built using the neighborhood's materials and stands on a hill overlooking the ocean.
The architect made the walls feel like they are growing out of a cliff.
With the deal, it is the latest celebrity-linked transaction in Carmel. There have been other recent sales in the area. The longtime home of Betty White sold for $10.775 million over its asking price of $7.95 million.
Beverly Hills, CA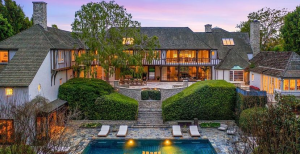 The former home of Brad and Jen is back on the market with one of the most expensive listings.
The mansion was previously priced at $56 million but now it's priced at $49 million.
Fredric March, who starred in the 1931 film "Dr. Jekyll and Mr. Hyde," had this residence built in 1934. The architect Wallace Neff designed the building, known for its unusual design that features a red-tile roof and crescent shape around a courtyard.
The house has been "meticulously upgraded yet has kept all the architectural integrity," the listing states. It has kept the architectural integrity of Brad and Jen's time and is reminiscent of old Hollywood.
They spent $12.5 million on the home, then spent years remodeling it. Among their changes was marble flooring in the kitchen and a screening room, with wood floors imported from France.
The home was sold to hedge fund executive, Jonathan Brooks, in 2006. He started making improvements by adding a tennis court and guest apartment.
This house has bedrooms, a living room and dining room, and a kitchen on the first floor. There are also some rooms upstairs with an art deco fireplace.
There is a pool with an outdoor living space that features a fireplace on the lower level.
This property comes with a 1.19-acre garden.
The home is now being marketed by Kurt Rappaport of Westside Estate Agency.
The new price and new look may be just what is needed to sell the old, run-down house.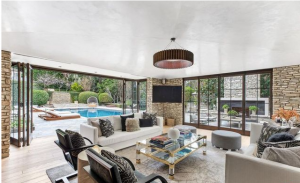 William Bradley Pitt is an American actor and film producer. He has acted on stage and in both television and film productions, receiving accolades for his performances including the Academy Award for Best Picture. In 2001 he co-founded production company Plan B Entertainment when he won  an Academy Award in 2006 for The Departed.
Brad was first recognized when he played a hitchhiker in Ridley Scott's film Thelma & Louise. After this, his acting career took off with roles in A River Runs Through It, Legends of the Fall, Interview With The Vampire, Seven, 12 Monkeys, and Fight Club.
Brad has been nominated for an Academy Award on multiple occasions. His most recent nomination was in 2019, where he won a Best Supporting Actor Oscar for Once Upon a Time in Hollywood.
The actor started his production company Plan B Entertainment with producer Jennifer Aniston in 2001. In a short span of time, he was able to produce movies like The Departed (2006), 12 Years a Slave (2013), and Moonlight (2016), all of which received an Academy Award for Best Picture. He has also produced films like The Tree of Life (2011), Moneyball (2011), Selma (2014), and The Big Short (2015) which were nominated for the Academy Award for Best Picture.
Brad is one of the most influential people in America. His personal life is widely publicized and he has six children.
He was born on December 18, 1963, in Oklahoma. His family quickly moved to Missouri where he lived with his siblings, Douglas and Julie. He was raised as a Southern Baptist and later oscillated between agnosticism and atheism. His spirituality was reconciled later on in life when he grew up in Springfield.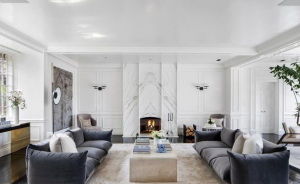 Brad attended college at the University of Missouri but left before he could graduate. He moved to Hollywood and started acting lessons.
The actor, who struggled to establish himself in Los Angeles, took lessons from Roy London. He had uncredited parts in three movies in 1987 before his TV debut and first major film role that same year.
In 1992, Brad landed a role in the biographical film A River Runs Through It, directed by Robert Redford. This helped propel his career to new heights and demonstrated that he was not just a "cowboy-hatted hunk." He said it was one of his weaker performances; however, with such great actors and crew members working on the film, it led to other opportunities as well.
Brad traveled to Argentina in 1997 to film the movie Seven Years in Tibet.
He played the role of Louis de Pointe du Lac in the 1994 film Interview with the Vampire, based on the novel of the same name. Although his performance was well-received by MTV, it was poorly received by Dallas Observer. However, his reputation as a lead actor was solidified by Legends of the Fall in 1995.
Brad broke into big-time cinema with the crime thriller Seven. He played a detective who is on the hunt for a man that preys on people he considers guilty of the Seven Deadly Sins. Variety called it his best screen performance and also said he does an excellent job in this unflinchingly violent world and proves again that he's one of his generation's strongest actors.
In 1997, Brad starred as a terrorist Irish Republican Army member in "The Devil's Own". The film received mixed reviews.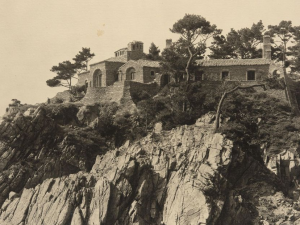 In Fight Club, he portrayed Tyler Durden who trained to fight in preparation for the role. He consented to have some of his teeth removed to look like a character who participates in fist fighting. Critics noted that while some gave critical reviews, most praised his performance in the film.
In 2000, Brad starred in Guy Ritchie's Snatch as an Irishman in a barely intelligible accent. Critics generally liked his performance, with an exception for one who claimed Brad "gets maximum comic mileage out of a one-joke role."
Brad was nominated for the Emmy Award for Outstanding Guest Actor in a Comedy Series after playing in the 2002 episode Friends.
Brad had two major film roles in 2004, starring as Achilles in Troy, and reprising his role again as Rusty Ryan in the sequel Ocean's Twelve. He spent six months sword training before the filming of Troy based on the Iliad. An on-set injury to his Achilles tendon delayed the production of the picture for several weeks. Stephen Hunter from The Washington Post said that Brad excelled at such a demanding role.
Ocean's Twelve made $362 million worldwide, and Brad and Clooney's dynamic chemistry was described by CNN as "the best male chemistry since Paul Newman and Robert Redford". In 2005, he starred as John Smith in the Doug Liman-directed action-comedy Mr. & Mrs. Smith, where a bored married couple discovers that each is an assassin sent to kill the other. The feature received reasonable reviews but was generally lauded for the chemistry between Brad and Angelina Jolie who played his character's wife Jane Smith.
For his next film, Brad starred opposite Cate Blanchett in Alejandro González Iñárritu's multi-narrative drama Babel (2006). Critics praised his work and one review referred to it as a "credible" performance. The film was shown at the 2006 Cannes Film Festival and the 2006 Toronto International Film Festival – winning the latter in the category of Best Drama. That same year, Brad's company Plan B Entertainment produced The Departed: establishing him as a producer for the Oscars.
In 2007, the actor co-starred in Ocean's Thirteen, though it didn't have the success of the original two movies. Brad had his next acting role as American outlaw Jesse James in The Assassination of Jesse James by the Coward Robert Ford. It premiered to critical acclaim at the 2007 Venice Film Festival and was a major contender at this year's Academy Awards.
His first collaboration with the Coen brothers was Burn After Reading, in which he played one of the lead roles. He also starred in The Curious Case of Benjamin Button, a film loosely based on a short story by F. Scott Fitzgerald.
Violence in War, (Inglourious Basterds) garnered mixed reviews and a strong box office figure. 
Brad also voiced one of the characters found in an animated feature; Megamind.
With his role in World War Z, Brad became one of the world's highest-grossing actors. He also produced and had a small part in 12 Years a Slave, which was cited as one of the best-filmed productions of all time.
That's it for this blog TTP Member, remember to subscribe to our channel and if you feel like we've delivered value please share this blog with ONE person. That's right just one person as a token of your appreciation for the hard work we put into making content that educates and helps you on your mission of building your own fortune.  Remember you can read blog after blog, but it isn't until you actually take action that you'll start to see results. See you soon!
---