Logan Paul's $8M Encino Estate Is Now In Escrow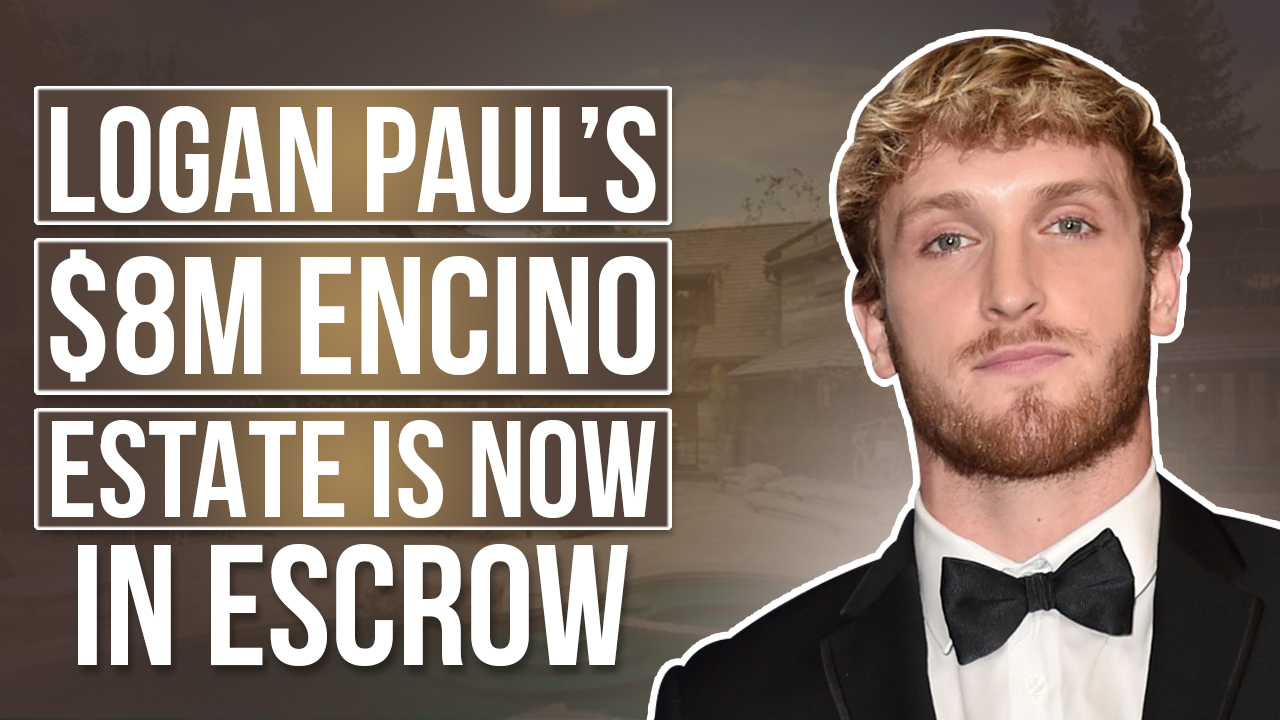 If you have an internet connection, there's a strong chance you've seen Paul's name even just once. According to Paul, he became famous on a video-sharing app called Vine and gained millions of followers. Once Vine shut down, he focused more on YouTube and it has now become one of the most-viewed single-person channels on the platform with over 4.7 billion views. He has also made it into the headlines in the sports world when he had a boxing match with Floyd Mayweather at Hard Rock Stadium last year. But that's not specifically why we are here today. 
For today's blog, exclusive to our TTP members, we will be talking more about Logan Paul and his Encino Estate which was sold for about $8 million. Pretty amazing right? Now without further adieu, let's get into the blog. 
If you aren't one of the 33 million subscribers of Logan Paul's YouTube channel, or one of the millions who went to Hard Rock Stadium or bought the Pay-Per-View for the fight, allow me to explain who exactly Logan Paul is. 
Logan Paul found popularity through Vine, which was a social media platform where users filmed six-second videos. He would make comedy sketches on his Vine with other popular Viners, and audiences quickly accumulated millions of followers. Once Vine closed in 2017, Paul shifted his focus to YouTube vlogging, and he posts daily content with that same level of popularity. He started his YouTube channel, TheOfficialLoganPaul, in October of 2013. He later started another channel simply titled Logan Paul. Then, the older Paul brother began to build a strong following across various social media platforms such as Facebook, Instagram, and Snapchat. He, then, soon expanded outside of the internet. He appeared on TV shows such as "Law & Order: SVU," "Weird Loners," and "Stitchers." He also landed roles in movies with either the main character or the lead role. Aside from that, Logan co-wrote, directed, and starred in the movie "Airplane Mode."
In 2018, Logan and his brother Jake organized a boxing match between British YouTubers KSI and Deji Olatunji. This started a wave of crossbreed entertainment that culminated with Logan fighting one of the best boxers in the history of the sport. While Jake has made headlines with his knockouts of former NBA star Nate Robinson and retired UFC fighter Ben Askren, the older Paul brother, however, has not fared so well. Logan Paul has lost both of his boxing fights against KSI. The first fight ended as a majority draw, and the second one was a split decision.
However, Logan Paul has also been in some hot water and a source of controversy. The most notable example is when he showed the corpse of someone who committed suicide in Japan's "Suicide Forest" in a video. He also appeared in a video wearing scary make-up, playing with tasers, and giving CPR to a fish that appears dead. He has joked about participating in the "Tide Pod Challenge" and even tasered two dead rats.
The earlier disgraceful incidents took place shortly after his return to YouTube following the break he took after the "Suicide Forest" controversy. As a result, YouTube suspended the ad revenue on his videos due to a "pattern of behavior." He has since apologized and was mostly altering his content. He now has a podcast titled "Impaulsive", which has almost 4 million subscribers on YouTube.
But just last month, Logan Paul stated in a podcast episode that a 2017 incident where he filmed a dead body in a forest was a blessing; it caused him to change into a more mature person, even though he faced widespread criticism for the vlog. Paul believes the suicide forest vlog has forever changed his career, and in this podcast interview, he is asked if it felt like it also changed the course of his life. Paul mentioned that he often thinks back to the person he was and how unfortunate the life he was living became. 
Now at 26, Paul is living a life of gratitude and says Japan was one of the best things that have ever happened to him. He continued, "At the time, it was like the worst thing ever. I don't think there was a more hated person in the world than me and I'm still rebuilding to this day," and added, "It ended up forcing me to become somebody who I love. And I'm not sure I loved myself back then." The YouTube star said in the podcast that he does not watch, nor believes he looked anything like his old self from before 2018. He went on to say that he could not watch videos of himself from before 2018, because it felt like a "childish version" to him. He has also mentioned that he has considered removing his old videos from his YouTube channel, but wants people to see how much he has changed.
Logan Paul said in 2017 he was going down a "nasty path" of being validated by money and fame, but the incident forced him to listen to the people around him and become part of "positive change" in the world. After backlash around a video in the "suicide forest," Paul made several attempts to mend his reputation. In January 2018 he uploaded a YouTube video about suicide awareness that featured interviews with mental health experts, pledging to donate $1 million to various mental health charities. Recently, he has been speaking to audiences about racial injustice through his podcast and social media platforms. In recent episodes of his podcast, Paul provides advice to those who do not take part in protests, encouraging them by stating that they should start to recognize their privilege. Aside from that, he has made comments about political issues and has said he is "seriously" considering running for President when he's 35.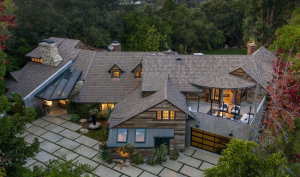 But that's not the whole point of this blog today. Despite all the controversies, Logan Paul is certainly doing well for himself as he just paid $6.55 million for a roughly 9,000-square-foot house, which sits on an acre in the desirable Rancho Estates neighborhood. There were nondisclosure agreements signed in triplicate when this Encino estate was sold last 2017. That's because Logan Paul has already produced two videos showing off his new home.
The gated estate was originally designed by architect Robert Byrd in the 1970s. Then, it was extensively renovated by developer Maxim Cherniavsky, who added reclaimed wood siding and polished concrete to the exterior while modernizing some 8,700 square feet of interior space. This modern ranch style home has a classic brick exterior, an eye-catching kitchen with marble-clad detail that has a massive island, a mixed medium professionally stocked wet bar, and an industrial vibe steel staircase. In addition, it has vaulted ceilings, four fireplaces, and a screening room with a projector. This home also features seven bedrooms and nine bathrooms; one of the bathrooms is fitted with a traditional bath designed for instant relaxation. The master suite even has its own custom closet. The layout also features a living room with a conversation pit, a family room with a bar, an office, and a high-end chef's kitchen. There are both formal and casual dining spaces, and glass doors extend the living space to the patio. In an enthusiastic YouTube tour of his new home, Logan Paul explains to his million subscribers that the backyard is where "the magic of this house lies,". It features a park-like setting filled with mature trees, lawns, and a freeform swimming pool in the massive backyard which also has an inset spa. It even has an outdoor kitchen and guesthouse which complete the grounds.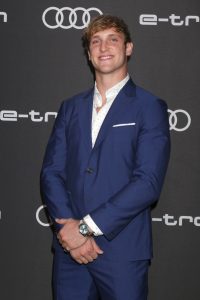 However, just last year, which is about 4 years after the purchase, Logan Paul is selling his home in the Encino neighborhood for almost $2.5 million more than what he bought it for. The infamous YouTube star moved from Los Angeles to Puerto Rico. The talks were that the reason for the influencer's move is due to California's "insane" state taxes and Paul's desire to "start a new chapter." Now going back, over the 4-course year, the estate had tons of renovations including a new security system and fence since he dealt with several trespassers. There is even a soundproof movie theater and billiards room. And just like Ariana Grande's $14 million mansion, the Altman Brothers Team from the TV show Million Dollar Listing is selling Logan Paul's Encino mansion, too. And just this year, Logan Paul's estate in the Encino neighborhood of Los Angeles has finally found a buyer. The home was listed in November for $8,995,000 and reduced to $7,995,000 in January.
There you have our TTP blog for today. Now, who do you think is the mystery buyer? Let us know in the comments below. Don't forget to subscribe to our channel, click the notification bell, and like this blog. If you think that we have delivered value please share this blog with one person. Just one share is enough for us, for you to show your appreciation for the commitment and hard work we all put together in creating this blog that teaches and helps you on your mission of building your own fortune. And you don't know that one share could go a long way. And keep in mind that no matter how many times you're going to read this blog, you won't see any results unless you take action. Good bye and see you at the next one!
---