Madonna Lists Her LA Mansion She Bought From The Weeknd for $26m
Hello, people. Welcome to the TTP. Just a year after buying her Hidden Hills estate from The Weeknd, Madonna is ready to sell the property.
To give you a background, TTP member, Madonna is demanding $25,995,000 to sell her Malibu estate; which is a tremendous markup from the $19.3 million she paid for it last April. Abel Tesfaye, who goes by The Weeknd, paid $18.2 million for the new build in 2017. Let's delve into this. If you want more of this content, subscribe to the TTP Youtube channel and hit the notification bell.
In Los Angeles, the community of Hidden Hills has seen a recent flurry of real estate activity.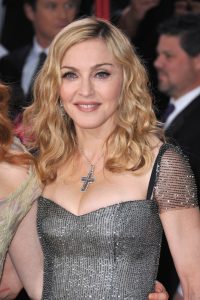 Celebrities across the world such as Sylvester Stallone, Sean McVay and Drake are buying property in the area that makes up the YOLO compound. In March, Drake's famed YOLO compound was on the market for $14.8 million. The flagship property in that compound sold for $1.2 million while its other properties have been sold for a total of $18.6 million.
Madonna purchased a pricey home a year ago that is now being listed for 6.7 times the purchase price, ensuring a return on investment. Hidden Hills is a star-studded neighborhood and the house does include a guest cottage.
Both houses have nine bedrooms, nine bathrooms, and two half baths. The main house is minimalistic in design, with white walls and high ceilings; the open-air design helps give a feeling of space while being airy. A formal dining room, wine cellar, office, and screening room are also on the other side of the adjoining family room. All seven bedrooms are on the second floor; including the master suite which has tons of space with a massive walk in closet and private terrace. The bathroom is awesome, too– there's a separate tub and shower!
Additionally, the celebrity home has an eye-catching orange neon basketball court. The property also features an infinity-edge salt water pool, 8-stall barn, yoga studio, and new gym. New owners may consider the Garaged Five-Bay Neon Garage as its crown jewel.
The Weeknd acquired a $18 million estate in 2017 and has since upgraded to a nearly $70 million mansion in Bel-Air. The singer has quite the celebrity neighbors, including Drake, Jada Pinkett Smith, and the Kardashians. With security gates and privacy fences surrounding the property for added protection, potential visitors and paparazzi are kept out of sight.
Interior photos are scarce, so it's unclear how many changes Madonna made to justify the act of adding $6.7 million worth of value. The only confirmed upgrade is the barn, which she turned into a gym and Pilates studio.
Spanning three acres, the estate offers plenty of amenities. The center attraction is a 12,500 square foot showplace built in 2017, reached via a custom bridge and driveway lined with olive trees.
Inside is a mansion with seven bedrooms, eight bathrooms, wine cellar, theater, lounge music's and a study area. It has windows on the entryway and great room that brighten things up. There is an indoor-outdoor bar on the second floor. There are steam shower and a bathtub upstairs.
A lush and inviting pool, a basketball court and guest house with bedrooms and bathrooms add to the space outdoors.
The music artist has listed their property for $25.995 million — a big jump from what she paid last April — according to the Multiple Listing Service. The estate includes a barn with a newly built gym and dance/Pilates studio, which is an amenity for the perennially fit singer.
On the redwood-dotted property, there is a main house and two-story guest house. The main home has 11 bathrooms, a music lounge, an indoor/outdoor bar near pavilion, and shower with stone feature. Seven bedrooms are located in suites and offer steam showers and other features.
In addition to other entertaining features, the home includes a driveway lined with olive trees, a full-size basketball court, an outdoor kitchen and a zero-edge saltwater pool with a hot tub.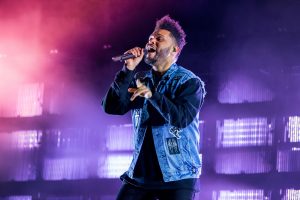 The Weeknd owned the property for almost four years, before buying it from Madonna in 2017. He initially listed it for $25 million but later dropped the price to just under $22 million. According to dirt.com, the sale price was $18.2 million.
Representatives for Madonna didn't say why she's making this move. But The Agency is holding an auction, so visit their website to see the details of the listing.
Madonna has listed her home with Trevor Wright of The Beverly Hills Estates, also represented the singer in her purchase of the property last April. Wright could not be reached for comment.
The enclave is also resided by Kardashian family members.
"It's not unusual for Madonna to wish to sell after only a year of ownership" says Cara Ameer with Coldwell Banker, licensed in California and Florida.
According to Banker, celebrities often switch homes. If something no longer fits their needs, they aren't afraid to change direction or stop living in a certain area altogether. She added that perhaps LA isn't where she wanted to be anymore so she moves up the coast to Hidden Hills and trades up to a mega-estate like many uber-celebrities on her level are doing.
Will the heat in the market of Hidden Hills help "Express Yourself" singer's aske price?
"While home prices in Los Angeles have increased as much as 14% month over month during the last year, and even with limited inventory, unless there were meaningful improvements to the property since it changed ownership in April 2021, and it appears there may have been, it may be difficult to justify an over 30% sales price increase," says The Agency's Aimee Stern.
R&B star The Weeknd bought the mansion off of the market in 2018, but Madonna snatched it up in 2019. The Weeknd then sold his mansion to Madonna in order to buy a much bigger (and more expensive) property.
One of the top selling artists in history, Madonna has released 14 albums in just four decades and is a seven times Grammy winner. Her hits include "Material Girl," "Like a Prayer" and "Holiday."
If she gets her price, it will be the most expensive home sale in Hidden Hills this year so far, according to current statistics. The previous crown goes to an 8,600-square-foot home that sold for $18.15 million in February of this year.
We can't tell if anything has changed since it last changed hands, and the pics only take in the grounds.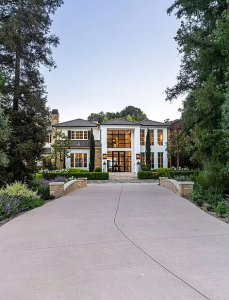 Set on nearly 3 acres of land, the listing features extensive upgrades with a 12,000 square foot main house at the end of a tree-lined drive. The property is located in an upmarket neighborhood towards the end of a long tree-lined driveway.
Highlights include a two-story wall of windows in the foyer, an outdoor living room with a bar that looks inside, and a great room.
The luxurious, custom designed home features traditional style architecture that includes a formal dining room, wine cellar, chef's kitchen, home theater, music lounge, and study. There are seven en suite bedrooms with the primary one featuring dual closets, a steam shower and a stone bath.
Inside the main house, you'll find a two-bedroom guesthouse with its own kitchen. The home also includes a newly built gym and dance/Pilates studio.
The landscaping features a redwood trees, yards, a zero-edge saltwater pool, spa and outdoor kitchen with a full-size basketball court.
"A seller can list a property at an aspirational price, which brings in immediately actionable, customer-focused marketing," claims Stern.
It's cool to buy a property owned by an international celebrity such as Madonna, says Stern. It also has 3 usable acres of land.
However, there are many downsides to living in this area, according to Brittany. "First of all, it is located on the primary road in the neighborhood, on a lot that has no view, and does not meet the expectation for most people who are looking for an apartment in Hidden Hills.
"My clients are currently living in Hidden Hills and they would love to see Madonna get her price," says the real estate agent.
Self-promoter, filmmaker, and dancer Madonna became a sensation on the pop music charts; she could fill concert halls with a single show. She has been on film as an actress for well over thirty years.
Madonna was born on August 16, 1958, in Ciccone's housing with her father being a Chrysler maker and her mother being French Canadian. Madonna's mother died from breast cancer when she was 5 years old, which eventually led to Madonna thinking more than herself. An adjustment for Madonna as the eldest child of her family. In some way she enjoyed becoming the "lady of the house."
Madonna attended school plays and dance classes from a young age and became fascinated with dance. After learning from Christopher Flynn, she made the shift towards performing and dancing. In particular, she enjoyed seeking out parties during her time in Detroit. Still, Madonna was very close with her younger brothers and sisters and focused on her grades in school. When she graduated early after two years of studies, she was awarded a dance scholarship to the University of Michigan. She stayed there for two years before moving to New York City with thirty-seven dollars and still had ambition to work hard at whatever profession she took up next.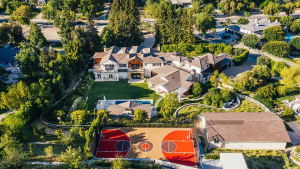 She moved into an apartment in New York City's East Village, the poorest neighborhood filled with crime and drug problems. Her first jobs included a figure model for artists, acting in low-budget movies and dancing briefly with Alvin Ailey American Dance Theater. She later studied with choreographer Pearl Lang before going to Paris, France as a singer and dancer with French disco artist Patrick Hernandez. Madonna had developed a fascination for music by playing drums and singing backup in several small bands when she returned to New York City. She was signed with a recording contract at Sire Records in October of 1982.
Madonna released her album, "Madonna," in 1983. Numerous popular club performances and radio airplay led to three out of four huge singles that earned fame for the singer with hits like "Holiday," "Lucky Star," and "Borderline." Followed by hits like "Crazy for You," a series of performances, tours, films, more songs and albums ensued. Her second album release in 1984, Like a Virgin, yielded two number one songs called the title track and "Material Girl." In 1985 she released her first tour concert. Thousands of teenage girls across America started to do certain things because of Madonna's appearance in the film "Desperately Seeking Susan." Madonna's subsequent role in the film led to another hit single and video that still haunts people today.
In 1985, Madonna married actor Sean Penn. Her third album was released in 1986, "True Blue." Three singles topped the charts–"Papa Don't Preach," "True Blue," and "Live to Tell." This song also appeared in a movie with Penn called At Close Range. A 1987 movie starring Madonna titled Who's That Girl failed at the box office but her accompanying soundtrack and concert tour were successful.
Upon the release of her album Like A Prayer in 1989, Madonna had also split from her husband and was again under fire for her sexually suggestive videos. The video for the title track showed Madonna confessing to a priest before engaging in a suggestive dance with him. Due to this controversy, Pepsi Company decided not to pay Madonna $5 million dollars and she was once again embroiled in controversy by the music video channel MTV refusing to play her racy new song "Justify My Love" at 11:00 P.M.
Other films that Madonna has appeared in include Shanghai Surprise (1986), in which she co-starred with then-husband Sean Penn; Dick Tracy (1989), which had an accompanying soundtrack of songs by Madonna; and Truth or Dare, a feature length collection of footage from her Blonde Ambition Tour of 1990-1991. Madonna also appeared in A League of Their Own (1992) and Body of Evidence (1993). Each work focused on her, often to the dismay and criticism of her critics.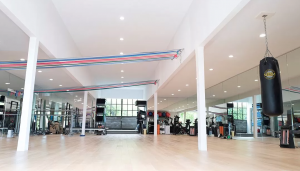 By 1992, Madonna's popularity stretched across the world, and she had established herself as a sharp, confident businesswoman. She signed a sixty million dollar contract with Time-Warner which included her own record company (under the Maverick label) and allowed her to make videos, films, and more than six albums. The announcement of the contract was timed with the release of Erotica, an extended video, and an adults-only picture book called Sex, featuring black-and-white photographs in which Madonna appears mostly without clothes. She was even shown hitchhiking wearing nothing but high heels. The book was a best-seller across the country.
In 1994, Madonna released the movie musical "Bedtime Stories", of which she mainly wrote. At this point in her career, Madonna's image was more soulful and a softer portrayal than ever before. She then became very involved in "Evita" test rehearsals and convinced executives that she would bring about a unique take on the lead role of Argentinian leader Eva Peron. In 1995, Madonna released her second greatest hits album, "Something to Remember."
Madonna gave birth to her daughter, Lola, in 1996. To People magazine, Madonna said that the event was "the greatest miracle of my life." She homeschooled Lola at home during their time in Los Angeles. Despite mixed reviews and bad press, she won an Academy Award for her song "You Must Love Me" from the film's soundtrack.
The album Ray of Light reflected Madonna's interest in the kabbalah (an ancient Jewish teaching) and Far East Indian culture. The electronic influence of the album had her staying connected with modern dance culture, proving to critics that she is still up for trends and knows how to stay ahead of the pack. The album also won Grammy Awards for best dance recording, best pop album, and best music video (short form).
In 2000, Madonna contributed the song "Beautiful Stranger" to the Austin Powers: The Spy Who Shagged Me soundtrack. When it was released, the single won a Grammy Award for best song written for a motion picture, television or other visual media. To promote both the album and film, Madonna would often appear in music videos such as those produced for "Beautiful Stranger," "American Pie," and "Time Stood Still."
In August 2000, Madonna gave birth to a son named Rocco. The child was her son with British film director Guy Ritchie. Soon after that event, Madonna released Music, which carried on the electronic element she introduced in Ray of Light. The album received mostly good reviews. In December 2000 Madonna and Ritchie had their son baptized at a thirteenth-century cathedral in Dornoch, Scotland, and were married not long after.
Madonna, the Material Girl who has turned into a serious actress, singer, songwriter, and mom, seems to have her life together. She is accepting of the media attention and seems ready to move on to the next phase. She tells Time magazine, "I don't wish I had a different life; I am lucky to be in the position of power that I am in and to be intelligent." Although Madonna would rather not be "tightly wound," she demonstrates intelligence by remaining comfortable with herself.
That's it for this blog TTP Member, remember to subscribe to our channel and if you feel like we've delivered value please share this blog with ONE person. That's right just one person as a token of your appreciation for the hard work we put into making content that educates and helps you on your mission of building your own fortune. Remember you can watch blog after blog, but it isn't until you actually take action that you'll start to see results. See you soon!
---