Mamma Mia! For $3.95 million, ABBA-built home in FL is Available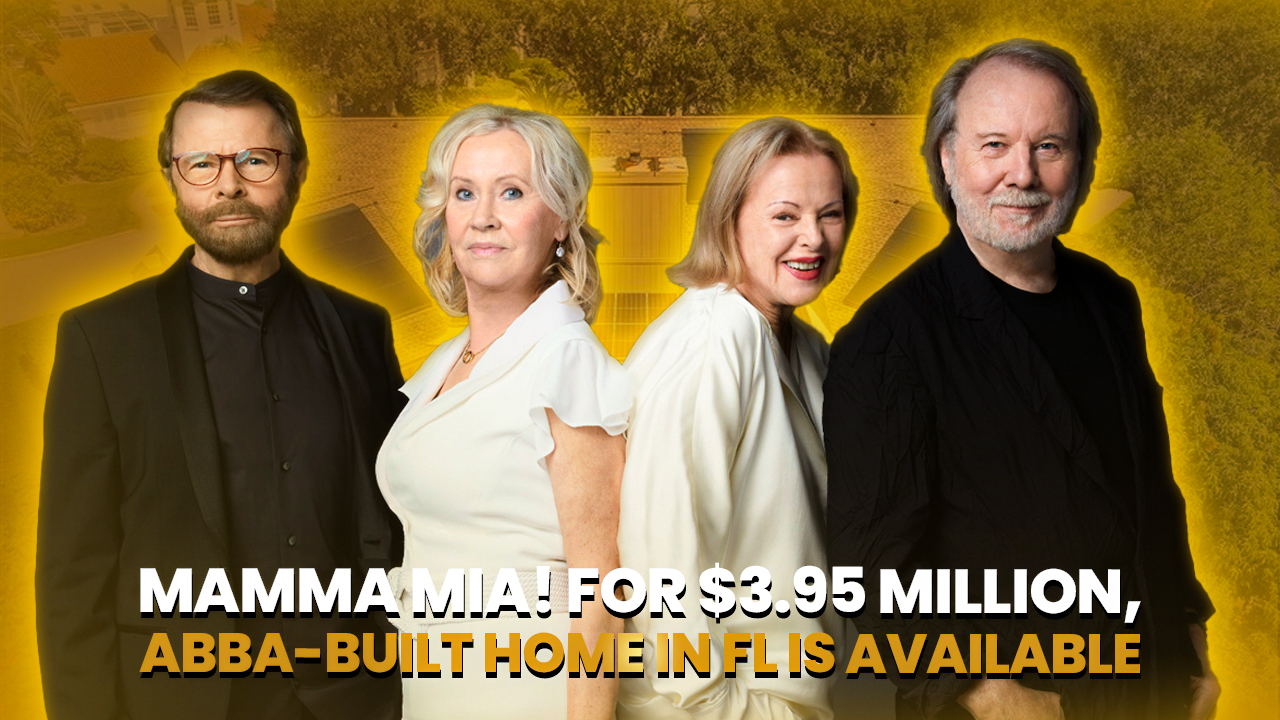 Hello everyone! Welcome to the TTP Youtube channel. A waterfront home in Florida where Swedish supergroup ABBA used to soak up the sun is on the market for $3.95 million.
It took a little sleuthing to figure out the connection to these pop music legends. If you want more celebrity real estate content, subscribe to the TTP Youtube channel and hit the notification bell.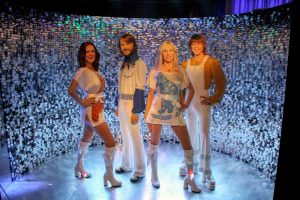 According to listing agent Lisa Farmer, with Premier Sotheby's International Realty, "We found the architect and spoke to him on the phone. He said he was in a trailer on the site before the home was built with both couples, all four members of the band, face to face, designing the home."
"At the time, he didn't realize it was ABBA until a few days later when he got a call from a reporter in London who apparently got wind of it," Farmer added. "He said he met with two Swedish couples and that's how he found out it was ABBA."
The unique 4,527-square-foot home was built in 1982 and met the needs of Agnetha Fältskog and Björn Ulvaeus as well as Benny Andersson and Anni-Frid Lyngstad.
"They specifically requested a Swedish longhouse design, and that's how it was designed. It's got a really neat central, common living area that's big and open with a really nice stone fireplace," Farmer said. "What's kind of unique is that the two wings on both sides of the house are exactly identical and symmetrical."
It includes a primary suite with a patio with water views, a loft area, and two other bedrooms with bathroom views.
"From what I understand, they wanted to build two kitchens also, but apparently permitting wouldn't allow that," Farmer expounded. "The space where they were going to do the other smaller kitchen became a half-bath and laundry room."
The home has remained largely unchanged since it was purchased in 1986 and put on the market a few years ago just as ABBA was winding down.
Farmer said that the real super cool part is there were some things left behind in the house from ABBA. There's some stereo equipment that the people that bought it never removed. They never even used it. It's in this one area where [ABBA] might have done some recording. There's an actual ABBA cassette that was left inside the cassette player.
You can enjoy a large living area with two wings and a porch, along with access to the Gulf of Mexico.
The home has been recently updated to include a new roof with skylights, battery-ready solar panels, a three-zone HVAC system, renovated guest baths, and fresh paint inside and out. It has electric shutters and plexiglass covers so that all windows have hurricane protection.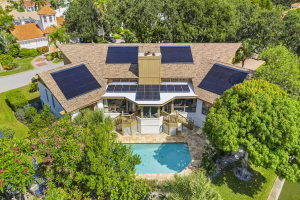 Regardless of the home, Farmer says the layout of the rooms makes this a perfect choice for someone who wants to entertain or has a big family.
Andante Music bought the lot, and the group's personal financial manager, John Spaulding, is on the original deed.
There was a large amount of speculation regarding the home's history on Reddit threads.
Farmer says this is based on the fact that their neighbors saw them in the pool with other people.
"It's true now. I knew it was real. The children of the current owners knew it was real. The neighbors knew it was real, but [talking to the architect] was the final fact," according to Farmer. "I think it would be pretty cool for somebody to own a property with that kind of past and history."
ABBA is a Swedish supergroup formed in Stockholm in 1972, by Agnetha Fältskog (A), Björn Ulvaeus (B), Benny Andersson (B&B), and Anni-Frid Lyngstad (AB). They became one of the best-selling music acts in the history of popular music. ABBA topped charts worldwide from 1974 to 1983, and in 2021.
Andersson and Ulvaeus continued their success writing music for multiple audiences including on stage, in musicals, and in movies. Fältskog and Lyngstad pursued solo careers.
Ten years after the group broke up, a compilation album called ABBA Gold was released and became a worldwide bestseller, with Mamma Mia! opening on Broadway and the West End in 1999. By 2008, it became the highest-grossing film for that year, which then led to another sequel of the same name in 2018, where Mamma Mia! Here We Go Again was released.
In 2016, the group reunited and started working on a digital avatar concert tour. ABBA revived and successfully released new material in 2018. They're wrapping up the first iteration of the tour in London in 2022 but will continue its success into 2023.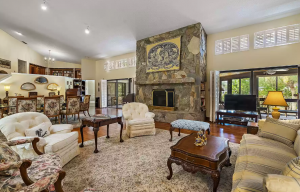 The band ABBA has achieved significant success in the charts, selling a combined 150-385 million records worldwide. The group also ranks No. 3 for ranking as the best-selling singles artist in the United Kingdom by November 2012. Their consistency and success in the USA can be attributed to their becoming the first non-English speaking band from a country to achieve success among English speaking countries, with US Billboard Hot 100 chart hits including "Money Money Money", "Dancing Queen" and "The Winner Takes It All". ABBA is also the best-selling Swedish band of all time and ranks No. 1 highest among those who originate from continental Europe.
Benny Andersson was a member of the Hep Stars, a 1950's Swedish Pop-Rock band, and went on to write many popular songs that earned Top 10 in his home country of Sweden including "No Response" with Didrik Soderfeldt which hit #3 in 1965 as well as a Number 1 hit for himself titled "Sagan om lilla Sofie" meaning "The tale of Little Sophie."
Hep Stars and Hootenanny Singers often toured and crossed paths during those tours. Björn Ulvaeus, born in April 1945 in Gothenburg was a musician by trade, who excelled on guitar from the age of 18 and had a brief career as a soloist. The Hep Stars and Hootenanny Singers sometimes collaborated musically or worked together in the studio for decades before Stig Anderson managed them individually and encouraged them to write more songs. In 1969, the two began writing hits together, first with "Ljuva sextital", a Hep Stars song recorded by Brita Borg, eventually followed by their 1970 hit "Speleman."
Andersson wrote and submitted the song "Hej, Clown" for Melodifestivalen 1969, where it tied for first place. There was a re-voting that relegated his entry to second place. A month later, Andersson met his future spouse and musical partner, Anni-Frid Lyngstad, who also placed in the contest. A year later the two had become a couple. Ulvaeus and Andersson recorded their first album together in 1970 called "Lycka." Their partners were often present in the recording studio, and sometimes added backing vocals. Fältskog even co-wrote a song with the two. Ulvaeus still occasionally recorded with the Hootenanny Singers until 1974 when he began work on ABBA's third album.
Anni Frid Lyngstad, or Frida as she is often called, has been a Swedish singer since the 1960s. She sang with various dance bands when she was 13 years old, and mostly did jazz-oriented cabaret styling in the early part of her life. She later formed her own band, the Anni-Frid Four from 1967 to 1970. During that time, Lyngstad sang "A Day Off" the Swedish version of the bossa nova song "A Day in Portofino", and won first prize for it out of 20,000 submissions in Sweden. The prize included a recording contract with EMI Sweden and a slot to perform on TV shows across Sweden. This TV performance is also included in Frida's early career retrospective special entitled "Frida – The DVD". Well known for numerous schlager style records released throughout her lifetime, Lyngstad scored her first number one hit single in 1971 with "Min egen stad" or "My Own Town."
Lyngstad met Andersson on March 1, 1969. They met again during a tour of Sweden in September. Lyngstad and Andersson continued their relationship until ABBA was formed in 1972. Her album Frida was released in 1971 and included "Fernando" which hit the top of Swedish's radio playlists before its English release by ABBA did.
With two demo songs sung by Agnetha Fältskog and Jönköping's dance band, the group's music tape found its way to the right record label at the right time. With her first-ever solo recording in hand, she signed a contract with RCA Records. Agnetha also released successful solo albums prior to her marriage with a popular Swedish comedy actor and singer of the era, Ulf Lundin.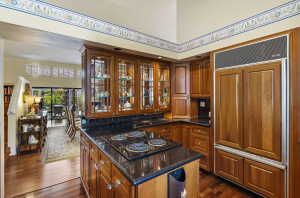 In 1969, Fältskog met Ulvaeus and they married that year. In 1972, Fältskog starred as Mary Magdalene in the original Swedish production of Jesus Christ Superstar and attracted favorable reviews.
In 1971, a vacation trip in Cyprus led to the idea of an improvised live performance for the UN Soldiers stationed on the island which eventually led to Andersson and Ulvaeus entering their first album as a duo. With Fältskog and Lyngstad adding backing vocals during June, "Festfolket" was launched in Gothenburg, Sweden on November 1st.
The Cabaret show was met with generally negative reviews, except for the performance of the Andersson and Ulvaeus hit "Hej, gamle man" ("Hello, Old Man"). The first Björn and Benny recording to feature all four also performed solo numbers from respective albums; however, their lukewarm reception convinced them to shelve plans for working together at that time.
"Hej, gamle man" is a song by Björn & Benny that became the quartet's first hit. The track was credited to Björn & Benny and reached number five on the sales charts and number one on Svensktoppen, staying on the latter chart (which was not a chart tied to airplay or sales) for 15 weeks.
The four artists began to work together more closely with one another in 1971 and would go on tour during May. Several recording sessions brought them closer together throughout the summer.
Stig Anderson, the founder, and owner of Polar Music was determined to break into the mainstream international market with music by his company's composers, Andersson and Ulvaeus. "One day the pair of you will write a song that becomes a worldwide hit," he predicted. Stig Anderson encouraged Ulvaeus and Andersson to write a song for Melodifestivalen in 1971. After two rejected entries, they submitted their new song "Säg det med en sång" ("Say It with a Song") for the 1972 contest. Lena Anderson who had just won an open national talent contest performed it, but it came in third place and became a hit in Sweden.
The first signs of foreign success came as a surprise, as the Andersson and Ulvaeus single "She's My Kind of Girl" was released through Epic Records in Japan in March 1972, producing their Top 10 hit. They released two more singles there, "En Carousel" and "Love Has Its Ways," both written with Kōichi Morita.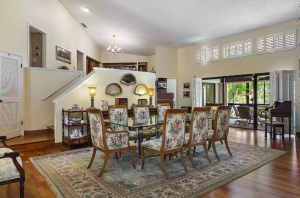 The quartet had faith in their songwriting and anticipated experimenting with new sounds, vocally. With the release of "People Need Love," the group found success with this song. Still to this day, the collaboration between Björn & Benny and Swedish Girls had the potential for a much bigger hit but lacked distribution. As a result, only one single from this project, "People Need Love," achieved radio success in America.
The song "Ring Ring" was recorded by the band ABBA and their manager Stig Anderson for their second attempt at Melodifestivalen, but placed third. The recording included Michael B. Tretow's production of a distinctive new sound with a "wall of sound" production technique that went on to become associated with the band thereafter. The lyrics were translated by Neil Sedaka and Phil Cody, and they thought this would be a success, but "Ring Ring" came in third place. Though the single did well in many parts of Europe and South Africa however, Stig Anderson felt like the true breakthrough could only come with an American or British hit.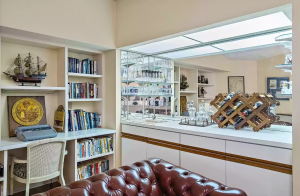 The singer Agnetha Fältskog gave birth to her daughter, Linda, in 1973. During that time, Inger Brundin performed as a cover for them on a trip to West Germany.
The group got a new name in 1973 when their label was struggling to pronounce the original name—"Abba". This is the early form of "ABBA," where they used the fish canners' abbreviation and altered it with their first names. The canners weren't too happy about the name, but once ABBA started telling people that it was an acronym for their first names—Agnetha, Björn, Benny, Anni-Frid—the canners agreed to let them use it as long as everyone didn't make them feel embarrassed. The earliest known example of "ABBA" on paper is from a recording session sheet dated 16 October 1973. This version said "Björn, Benny, Agnetha & Frida," but then later came back to this and crossed out those letters with "ABBA" scribbled all over top.
ABBA's trademark logo is designed by Rune Söderqvist and the ambigram first appeared on the French compilation album, Golden Double Album, released in May 1976 by Disques Vogue.
That's it for this blog TTP Member, remember to subscribe to our channel and if you feel like we've delivered value please share this blog with ONE person. That's right just one person as a token of your appreciation for the hard work we put into making content that educates and helps you on your mission of building your own fortune.  Remember you can read blog after blog, but it isn't until you actually take action that you'll start to see results. See you soon!
---