Mariah Carey Sells GA Mansion With Recording Studio for $6M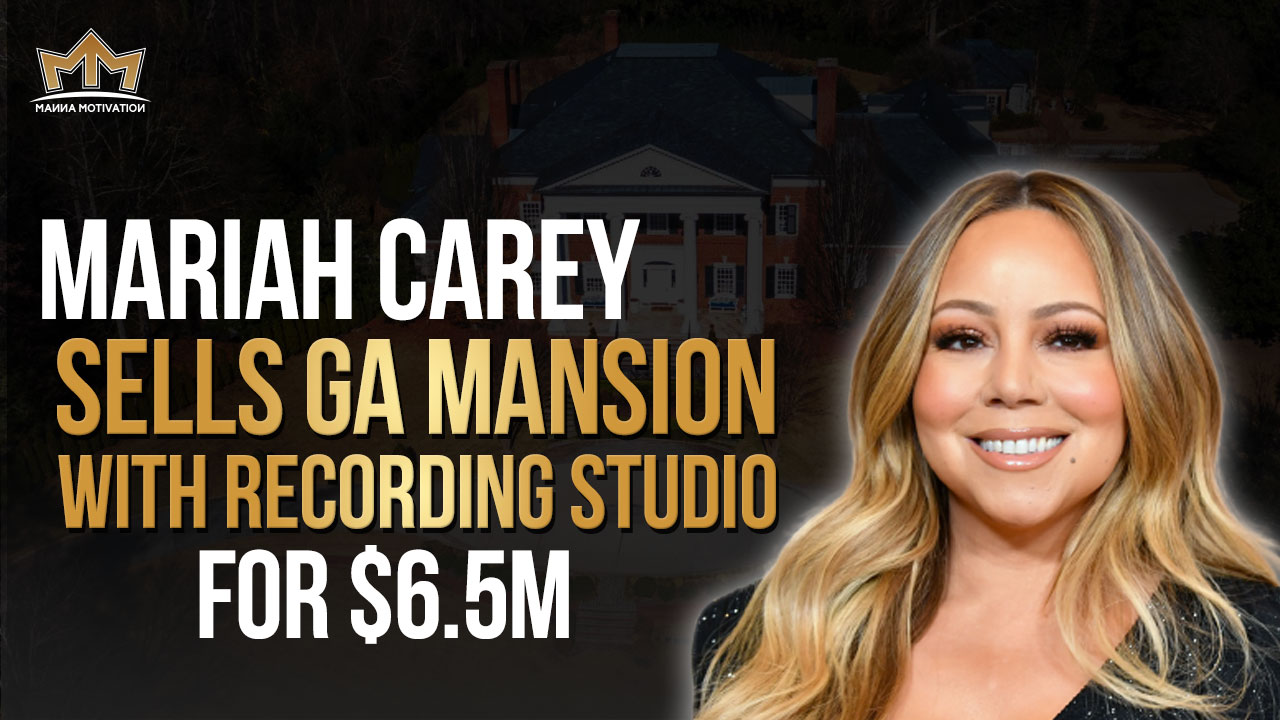 Mariah Carey has just listed her Georgia Mansion for a whopping 6.5 million dollars. So if you want to know more about this, then this video is for you.  
For today's video, exclusive to our TTP members, we will be talking more about the singer songwriter, Mariah Carey, and her Georgia mansion that is now on sale in the market. Now without further adieu, let's get into the video.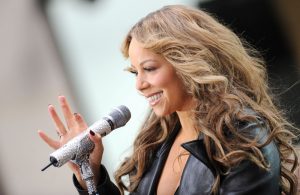 Mariah Carey certainly had a vision of love when she purchased the high-end home in a tiny Atlanta suburb a year ago for 5.65 million dollars. The Grammy winner might have sold their home so quickly as a result of a burglary; this has been speculated by some to have happened in June. The nine bedroom, 9.5 bath Colonial features a whopping 12,575 square feet of living space. The 4.2 acre is located on a hilltop and includes an in-ground pool and entertainment pavilion, as well as tennis courts and a three-car garage. The house features a recording studio on the third floor where you can see a recording booth that would be perfect for singers to sing their most popular tunes.
The home was built in 1951 and has luxurious appointments. Some of these include crown moldings, millwork, coffered ceilings, and arched doorways. The kitchen comes with a white color scheme and a marble island for multiple people to work in. Multiple people can be cooking at the same time and enjoy themselves at the breakfast alcove. The arrangement of the kitchen is made with comfort in mind. There is natural light coming through French doors in the living room.
It opens out to the back yard. The bedroom suite is just as luxurious and indulgent as the rest of the home. The dressing room, private balcony, and morning bar are all perfect for large gatherings. The fantasy walk-in closet has custom shelving and storage to create the space of your dreams. There's also a wood-paneled library, gym, and cozy home theater. The only downside is that the buildings are built close together, which limits the amount of outdoor space available.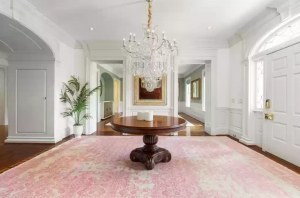 Going back to the burglar issue, the home was broken into through a "force door" entry through the back door, according to the report, which names the suspect as 27-year-old Kenzel Walker. It was not immediately clear if Walker had entered a plea or retained an attorney to comment on his behalf. The Albany, Georgia Police Department has confirmed to PEOPLE magazine that a man named Kenzel Walker was arrested and charged with homicide in July. The Sandy Springs Police Department did not reply to PEOPLE's request for confirmation on whether this was the same suspect. Carey reportedly previously was a victim of a Los Angeles robbery in 2017. The latest break-in resulted in the robbers taking $50,000 worth of purses and sunglasses, according to law enforcement sources that spoke with TMZ.
With that let us learn more about the said owner of this beautiful mansion. Mariah Carey, born on March 27, 1969, is an American singer. She is known for her five-octave vocal range and melismatic singing style. Her debut album established her as the "Songbird Supreme" and "Queen of Christmas". As well as her eponymous debut album, she has released six other studio albums, including the compilation album (1991), which contains what "Rolling Stone" describes as "classic cuts from 1990's Mariah Carey", such as "Vision of Love" and "Emotions".
Carey's first album was released under the guidance of Columbia Records executive Tommy Mottola, whom she married three years later. With the albums Music Box (1993), Merry Christmas (1994), and Daydream (1995) Carey achieved further success. Her singles included "Hero" for her first album, "Without You", "All I Want for Christmas Is You" for her second album, etc. With a new image and incorporating elements of hip hop such as the 1997 song, "Butterfly", Mariah Carey was named the Artist of the Decade (1990s) by Billboard and honored as the best-selling female pop artist of the millennium by World Music Awards.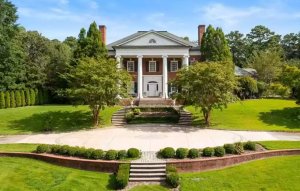 In 2001, after eleven consecutive years of U.S. number-one singles, Carey left Columbia and signed a $100 million record deal with Virgin Records. Following her highly publicized physical and emotional breakdown and the failure of her film Glitter (2001) and its soundtrack, Virgin bought her contract for $28 million in 2002 and she signed with Island Records. After some unsuccessful years, Carey returned with The Emancipation of Mimi (2005), which became the best-selling album in the US and the world's second best-selling album of 2005. Its second single, "We Belong Together", topped the US Billboard Hot 100 decade-end chart (2000s).
She won the Breakthrough Actress Performance award at the Palm Springs International Film Festival for her role in the 2009 film Precious. Carey's next ventures included being an American Idol judge, starring in the docu-series Mariah's World, appearing in the films The Butler (2013), A Christmas Melody (2015), and The Lego Batman Movie (2017), and publishing her 2020 memoir The Meaning of Mariah Carey. Her talent as a singer-songwriter made her one of the most celebrated artists in her generation and she's undoubtedly one of the most-selling musicians of all time.
Nineteen of her songs have topped the Billboard Hot 100. She holds the record for the most number-one singles by a solo artist, a female songwriter (eighteen), and a female producer (fifteen). Carey is the highest-certified female artist in the United States, with 69.5 million certified album units. She was ranked second on VH1's list of the 100 Greatest Women in Music, and in 2019, Billboard named her "top-charting female solo artist", based on both album and song chart performances. Carey has won five Grammy Awards, nineteen World Music awards, ten American Music Awards and fifteen Billboard Music Awards. She was inducted in the Songwriters Hall of Fame in 2022. It is noted she inspired many pop and R&B artists, and is credited for helping merge hip hop with pop through her crossover collaborations.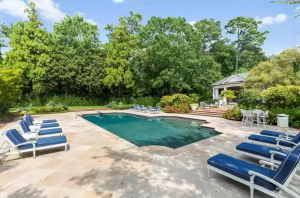 Her name, Mariah Carey, comes from the song 'They Call the Wind Maria,' from the 1951 musical Paint Your Wagon. She is the youngest of three children who were born to Patricia Hickey, an opera singer and vocal coach, who is of Irish descent and Alfred Roy Carey, an engineer with African-American and black Venezuelan-American lineage. Her last name was originally Núñez. When her grandparents emigrated to the United States, they changed their last name to Carey. Patricia's family disowned her for marrying a black man. They had trouble integrating into their community due to racial tensions.
The first incident happened when the neighbor poisoned their dog and set fire to the car. Carey's parents divorced when she was young, and after the divorce, Carey had little contact with her father. Her mother had to take many jobs to support the family and Carey spent much of her time at home alone. However, music became her solace, and she began singing at age 3. She often imitated Verdi's Rigoletto opera in Italian and by age 10 was performing on a local show called "The Coffee Pot." At 11 years old Mariah moved in with her father while living with her mother and brother. Carey is a talented singer, dancer and writer.
Her time in school was productive, with her excelling in literature, music and the arts. Carey wrote poetry and lyrics while attending high school and graduated in 1987. Carey began vocal training under the tutelage of her mother. Though she was a classically trained opera singer, Patricia Carey never pressured her daughter to pursue a career in classical opera. Mariah Carey recalled that she had "never been a pushy mom. She never said, 'Give it more of an operatic feel.' I respect opera like crazy, but it didn't influence me."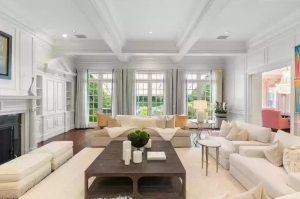 She was often absent in high school due to her work as a demo musician, leading classmates to give her the nickname the Mirage. She used this opportunity to meet and collaborate with musicians, including Gavin Christopher and Ben Margulies with whom she co-wrote material for her demo tape. She had a tough life, living off part-time jobs in New York City and still completing 500 hours of beauty school. Carey moved into a one-bedroom apartment in Manhattan and shared it with four other female students. She then landed a gig singing backup for freestyle singer Brenda K. Starr.
Carey has said that she had been influenced by Billie Holiday, Sarah Vaughan, and R&B and soul singers like Al Green, Stevie Wonder, Gladys Knight, and Aretha Franklin. Her music is strongly influenced by gospel music, with many of my most influential artists being the Clark Sisters, Shirley Caesar, and Edwin Hawkins. When Carey incorporated hip hop into her sound, speculation arose that she was making an attempt to take advantage of the genre's popularity, but she told Newsweek, "People just don't understand. I grew up with this music." She has expressed appreciation for rappers such as the Sugarhill Gang, Eric B. & Rakim, the Wu-Tang Clan, The Notorious B.I.G. and Mobb Deep, with whom she collaborated on the single "The Roof (Back in Time)" (1998).
Carey was heavily influenced by Minnie Riperton, and began experimenting with the whistle register due to her original practice of the range. Carey expanded this pitch register, which is what gives him his trademark sound. During Carey's career, her vocal and musical style, along with her level of success, has been compared to Whitney Houston, whom she has also cited as an influence and Celine Dion. Carey and her peers, according to Garry Mulholland, are "the princesses of wails … virtuoso vocalists who blend chart-oriented pop with mature MOR torch song."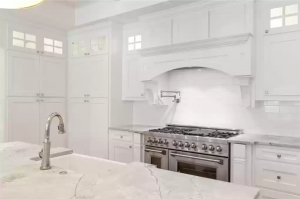 The comeback of Barbra Streisand's old-fashioned showgirl was attributed to Carey and Dion, who are "groomed, airbrushed and overblown to perfection". Carey's musical transition and use of more revealing clothing during the late 1990s was in part initiated to distance herself from this image, and she stated that most of her early work was "schmaltzy MOR". Unlike Houston and Dion, however, Carey writes and produces her own music.
Despite early criticism that Whitney was a "show-stopper" or an "80's pop phenomenon", she managed to silence critics with her performance on MTV Unplugged. Whitney, who suffers from stage fright, has said this is one of her earliest performances and that it received positive reception. Carey's "The Star-Spangled Banner" rendition at the Super Bowl XXXVI was called "stunning" by Billboard. She also performed "America the Beautiful" at the 1990 NBA Finals in which Rolling Stone writer, Brittany Spanos, stated the players were struck "with awe by the incredible talent of a burgeoning young star".
The singer received the only standing ovation of the night at the 47th Annual Grammy Awards, after performing the medley of "We Belong Together and "Fly Like a Bird". Carey is known for being very static during her concerts. Some reviewers say that it was because of her stage fright and lack of confidence, while others said it is because her performances focus on vocals and the quality of her songs. Her onstage hand gesticulations have usually been mimicked, as the singer has a tendency for "using her hands to point, flutter and sweep through the air as she deftly crests each run".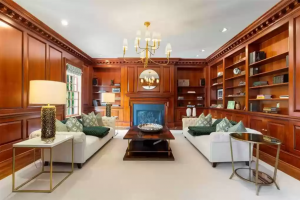 When reviewing Carey's 2014 concert, Michael Lallo wrote that "If you're Mariah, you … stroke your hair a lot. When a high note is on the horizon, you brace yourself by touching your ear and adopting a pained expression, provoking the crowd into losing its collective mind." In the video for "Fantasy", which Carey directed herself, she's open about not liking her previous music videos. The fact that she is directing and producing her own music videos gives her power over what to release, which she deserves. The song "Honey" pushed Carey slightly more towards hip hop and R&B than before. The music video gained even more attention, as Carey, for the first time in her career, was provocatively dressed, giving viewers a "taste of the freer Mariah."
Billboard ranked Carey 73rd on its list of "The 100 Greatest Music Video Artists of All Time" in 2020, stating that "over three decades,  has gone from breezy girl next door, flaunting a denim collection as wide as her vocal range, to secret agent, runaway bride and even her own stalker in a collection of music videos that play like mini-dramas". The music video for "The Roof" was ranked 18th on Slant Magazine's "100 Greatest Music Videos. The music video for "Heartbreaker" remains one of the most expensive ever made, costing over $2.5 million. In 2021, Carey was honored at the African American Film Critics Association with a Special Achievement Innovator Award for her "visual storytelling in her music videos and specials".
Carey has been credited for her role in breaking down racial barriers in popular culture and facilitating public discourse surrounding multiracialism during the 1990s. Brittany Luse from Vulture wrote that Carey "rose to fame as public conversations about multiracial identity were expanding in the early '90s', noting that the singer "became something of an avatar for biracial identity, a validating presence for some and a source of both curiosity and discomfort for others". Carey's experience of fame could have happened only once; her stardom punched a hole in the sky. Her career matured as current conversations about mixed identity were still forming, and while the passing narratives of the past both brilliant and clumsy had yet to fade from pop-culture memory.
There was a time when she might have been considered the most famous mixed person of Black and white parentage in America, but now there are more famous people than her (Zendaya, Drake, Barack Obama, Meghan Markle). In her book Tragic No More: Mixed-Race Women and the Nexus of Sex and Celebrity, Caroline A. Streeter, an associate professor at the University of California, Los Angeles, also described Carey as one of the "ideal figures through which to consider the post–Civil Rights era's apparent rehabilitation and transformation of the mulatto/a into a biracial subject of representation".
Carey helps make rappers popular through her work, including post-1995 songs. She is considered the "Queen of Remixes," with MTV writer Princess Gabbara noting that it is "no secret" that she re-records vocals, pens new lyrics, shoots new music videos, and records different versions for pop, R&B, hip-hop and EDM audiences. Speaking to Billboard in 2019 for a profile of Carey's career, David Morales, who first collaborated with Carey on the Def Club Mix of her 1993 single "Dreamlover", commented on Carey's revolutionary role in the popularization of remixes: "Mariah opened up a whole other door, and not many people at that time were capable of that.
When other big artists saw what I did with Mariah, they wanted that. She's how I got into the studio with Toni Braxton, Aretha Franklin, Seal and Donna Summer." Carey's vocal style, as well as her singing ability, have significantly impacted popular and contemporary music. It has been considered one of the greatest vocalists of all time. As G. Brown from The Denver Post wrote, "Carey's five-octave range and melismatic style have influenced a generation of pop singers." According to Rolling Stone, "Her mastery of melisma, the fluttering strings of notes that decorate songs like "Vision of Love", inspired the entire American Idol vocal school, for better or worse, and virtually every other female R&B singer since the Nineties." In 2008, Jody Rosen of Slate wrote of Carey's influence in modern music, calling her the most influential vocal stylist of the last two decades, the person who made rococo melismatic singing.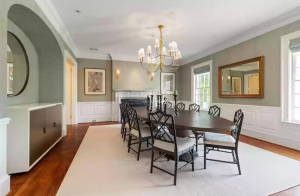 Carey began dating Tommy Mottola while recording Mariah Carey, and they were married in New York City on June 5, 1993, in a half-million dollar ceremony at Saint Thomas Church. The newlyweds moved into a custom-built mansion referred to by Carey as "Sing Sing" located on a 51-acre estate in Bedford, New York, alluding to her feeling imprisoned there. After the release of Daydream and the success that followed, Carey began focusing on her personal life, which was a constant struggle at the time. They married in 1993, but their interests drifted. They got into an argument about her music and his controlling nature.
The couple separated in 1997 and divorced in 2000 after he remarried. They sold the home they shared for $20.5 million to Nelson Peltz before it burned down in 1999. Carey was in a relationship with singer Luis Miguel from 1998 to 2001. She met actor and comedian Nick Cannon while they shot the music video for her song "Bye Bye" on an island off the coast of Antigua. They were married on April 30, 2008, in the Bahamas. At 35 weeks into her next pregnancy, she gave birth to their fraternal twins, Moroccan and Monroe, on April 30, 2011, via Cesarean section.
Monroe is named after Marilyn Monroe and Moroccan is named after the Moroccan-decor room in Carey's apartment where Cannon proposed to her. In August 2014, Cannon confirmed he and Carey had separated. He filed for divorce on December 12, 2014. It was finalized in 2016. Carey started dating Australian billionaire James Packer in 2015. They announced their engagement on January 21, 2016, but by October they had called it off. In October 2016, she began dating American choreographer Bryan Tanaka.
There you have our TTP video for today. Now, what do you think about the house? Let us know in the comments below. Don't forget to subscribe to our channel, click the notification bell, and like this video. If you think that we have delivered value please share this video with one person. Just one share is enough for us, for you to show your appreciation for the commitment and hard work we all put together in creating this video that teaches and helps you on your mission of building your own fortune. And you don't know that one share could go a long way. And keep in mind that no matter how many times you're going to watch this video, you won't see any results unless you take action. Good bye and see you at the next one!
---