Mario Lopez Lists Glendale Spanish-Style Estate for $6.5M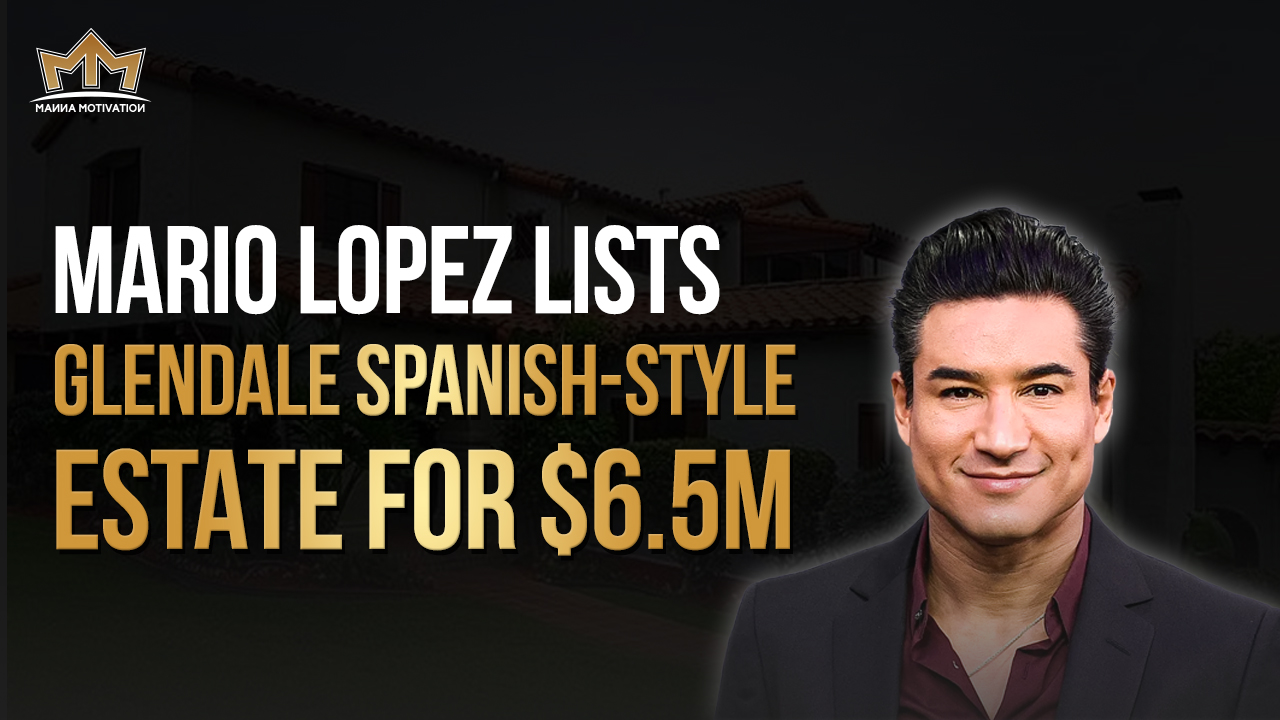 Hello, people. Welcome to the TTP Youtube channel. "Access Hollywood" co-host Mario Lopez has listed his Spanish-style compound for $6.5 million, according to the website Dirt.
If Lopez sells the house for what he bought it for, it would be one of the most expensive homes sold in Glendale in 5 years. If you want more celebrity real estate content, TTP Member, subscribe to the TTP Youtube channel and hit the notification bell.
The villa was originally built in 1929 and has stunning views of LA, Burbank, and Glendale. The villa features terra-cotta tile, arch doorways, and access points to the patio.
You can find a Spanish landmark at the front of the hotel and an elegant interior with dark wood floors inside.
The property is also available as a rental at $25,000 per month. For those not ready to commit to the multimillion-dollar purchase, this price can be manageable.
The total price of the home is approximately $6 million, not including taxes and upkeep.
The property, built in 1929, was nicknamed Lorelei for its similarities to the turreted Mediterranean residence found in Germany. It spans four parcels of land, with a commanding view of Glendale for those who want an escape from the city.
Started at the bottom of a long gated driveway and stretching three stories high, the home offers about 6,200 square feet with six bedrooms and five full and two half bathrooms. Plus, they have a guest apartment that provides an additional 1,000 square foot living space, living room, kitchen, two bedrooms, and one bathroom.
Nestled above Verdugo Viejo sits this stunning, six-bedroom and seven-bath Spanish Villa Estate. The Lorelei historic home, originally constructed by the renowned Peter Damm, sits on over half an acre of land which provides breathtaking views of Los Angeles, Glendale and Burbank. Guests are greeted with a beautiful courtyard with Spanish tiles and a soothing fountain. This entrancing 6,200 sq ft estate has a large open foyer leading into a dark hardwood living room with a chandelier and family area with exposed wood-beam ceilings. The gourmet kitchen has high-end stainless appliances and overlooks the house for maximum natural light as well as includes a breakfast nook and dining area.
The formal living room has a chandelier, the formal dining room has a built-in bar, and the eat-in kitchen has two islands and a breakfast nook.
The primary bedroom suite comes with bay windows and an en suite bath with a separate tub and shower.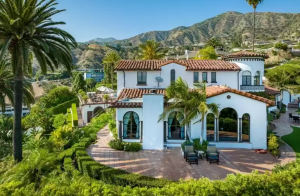 There are many amenities provided, such as a home gym, a family room, and a two-bedroom guest suite with a kitchenette.
The luxurious resort has a pool, bonfire, cabana, and bocce court on the property.
The living room is huge and can accommodate a grand piano as well as black leather chesterfields. There's also high quality wood floors, silver walls and millwork. In the kitchen there are kitchens, a bar area and carved details.
The primary suite has a beamed and vaulted ceiling in the bedroom and, in the lavish bathroom, a wrought-iron spiral staircase that winds down to a huge fitness room/dance studio with mirrors on one wall and a row of floor-to-ceiling arched windows on the other.
On top of the promontory, there is a large pool and spa that faces a vast terrace. This is full of retractable canvas shades, heaters, fire pits and an entertainer's outdoor kitchen that includes an ice maker. There is also a grassy area with a trampoline and bocce ball court.
He and his wife have picked up a luxurious 9,300 sq. ft. mansion in La Cañada Flintridge. He also owns two more modest homes in Burbank, one that he bought for $240,000 and the other for $1.35 million.
Lopez has upgraded from his previous home to a luxurious mansion in the Los Angeles suburb of La Canada Flintridge. The six-bedroom estate includes a home theater, wine room, and zero-edge pool.
Lopez has been in Hollywood for decades. He's been on the show "Saved by the Bell" and in more recent movies like 'Nip/Tuck.' As a TV personality, he co-hosted 'Access Hollywood' starting in 2019.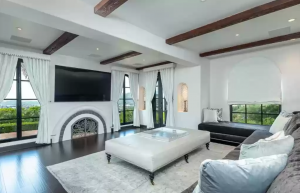 Mario Lopez is an American actor, who has appeared in many TV shows, films, and Broadway productions. He's best known for portraying A.C. Slater in Saved by the Bell, as well as its following sequels. Mario has also had numerous other jobs since then: hosting all three seasons of America's Best Dance Crew, appearing as a contestant on Dancing with the Stars and Extra, and being the host of The X Factor series.
Lopez was born in California, and he studied and trained to become a dancer at the age of three. When he was seven years old, Mario also wrestled and did karate. He attended Chula Vista High School and during his senior year, he placed second in the San Diego Section and seventh in the state of California for wrestling.
Lopez was discovered by a talent agent at age 10, when he performed a dance recital. He got into various gigs before being picked up by TV.
He has been acting since 1984, when he appeared as a guest star on The Golden Girls. He was a drummer and dancer on Kids Incorporated for three years and was cast A.C. Slater in the show Saved by the Bell in 1989.
Lopez had a role on the television show Pacific Blue for two seasons before it was canceled in 2000, and then guest starred on Resurrection Blvd and Eve. In 2006, he starred as Dr. Christian Ramirex on B&B and then made an appearance in Nip/Tuck. He also guest-starred on Sesame Street in 2012.
Lopez appeared on The Tonight Show with Mark-Paul Gosselaar and other Saved by the Bell cast members. She also reprised her role as A.C. Slater in Peacock's sequel series, Saved by the Bell. In December 2020 she starred as Colonel Sanders in a short film for Lifetime and KFC.
Lopez competed as a contestant on the ABC show Dancing with the Stars in 2006. They finished in second place behind Emmitt Smith and Cheryl Burke.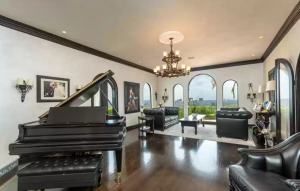 Lopez has hosted several shows on TV, including NBC's "Name Your Adventure," MTV's "America's Best Dance Crew" and "Top Pop Group". He also co-hosted the Fox singing competition show "The X Factor" alongside Khloe Kardashian, and was a host of Animal Planet's "Pet Star."
Wendy Williams is a popular TV host, and Lopez has guest-hosted her show. Plus, Lopez MCed the gala benefit for Laguna Beach's Pageant of the Masters.
Mario Lopez started hosting his own show in 2012, ON With Mario Lopez. It airs online daily on iHeartRadio and it can also be heard on KBIG-FM/Los Angeles.
In July 2019, it was reported that Lopez would leave " Extra to host Access Hollywood. In November 2019 he was the Grand Marshall of the Hollywood Parade.
Lopez made his Broadway debut on April 15, 2008 in the revival of the musical A Chorus Line as Zach.
Mario Lopez is one of the most renowned fitness gurus around. He's even written a few books on fitness and health. Mario Lopez Knockout Fitness was published in 2008 with help from Jeff O'Connell, a fitness expert formerly of LL Cool J. Extra Lean followed in early 2010, and became a New York Times bestseller. His most recent book – Extra Lean Family – was released in May 2012 and continues to provide valuable information for families on nutrition and health. Mario also published Mario and Baby Gia by Celebra Children's Books, about his daughter and how he interacts with her, in September 2011.
Fergie is Lopez's first kiss and the two used to date when they were still on the show Kids Incorporated.
In 1993, Lopez was accused of a rape, but there was no evidence to support the allegation, and multiple witness accounts differed from the accuser's version.
Lopez dated dancer Karina Smirnoff up to 2008. Lopez's bachelor party was the same day as his upcoming wedding, which is when Landry caught him cheating.
Lopez and Courtney Mazza have a daughter and two sons, who were born in 2010, 2013, and 2019. They married in 2012.
Lopez says he goes to church every week, and he was baptized earlier this year by immersion.
Lopez is a proponent of health and fitness. He is on the cover of the November FitnessRX For Men magazine. His fitness routine is supplemented by boxing and Brazilian Jiu-Jitsu.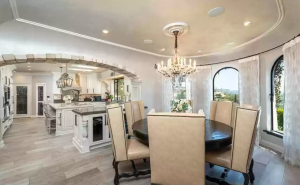 Mario Lopez is an American actor with different accomplishments in his career. Lopez was a child prodigy and acted in his first TV show at the age of ten. He was also a star in many sitcoms, including popular series 'Saved by the Bell' and 'Dancing with the Stars'. A man with many talents, Lopez also published cookbooks and fitness books as well as children's books. With his diverse body of work, Mario has acquired legions of loyal fans waiting eagerly for what he does next.
Mario Lopez, born in California, got into show business early in his life. He made waves when he became an agent's discovery at the age of ten.
He was the drummer and dancer in Kids Incorporated for two years. His first TV appearance was with a comedy series titled "a.k.a. Pablo."
He has had appearances in guest TV shows, and in 1989 he got a role on 'Saved by the Bell' as the character A.C. Slater. He became popular with teenagers in this role.
He attended high school in 1991 and wrestled for the team. He even made it to the state wrestling championship, where he attained a seventh-place finish in California.
Lopez had a small role in 'Superstar American Gladiators', hosted the game show 'Masters of the Maze', and had his own reality series called 'Name Your Adventure'. Unfortunately, none of these projects received any positive feedback from viewers or critics.
In 1997, Lopez portrayed Olympic Gold Medalist Greg Louganis in Breaking the Surface: The Greg Louganis Story.
In 1998, he played an undercover officer on the TV show "Pacific Blue". In the same year, he co-hosted the beauty pageant 'Miss Teen USA 1998' with actress Ali Landry.
From 2000 to 2002, he acted in a few low-budget films and he hosted the talk show "The Other Half."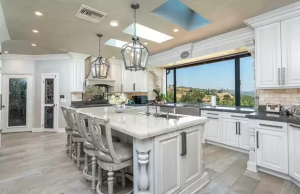 In 2002 he was chosen to host the show 'Pet Star' and the talent show 'Second Chance: America's Most Talented Senior.' He also acted in and co-produced the film 'Outta Time.'
He hosted one-off shows in 2003, like Miss Teen USA 2003 and Dick Clark's New Year's Rockin' Eve.
2006 was a fruitful year for Lopez, with his singing career getting some much needed attention. The same year, he performed on the celebrity dance show Dancing with the Stars, had a stint in the series The Bold and Beautiful, and got a recurring role in Nip/Tuck.
Mario Lopez published his first book in 2008. He also hosted two new shows.
"Extra Lean" is a bestselling cookbook. Mario Lopez also recorded the reality show "Mario Lopez: Saved By the Baby."
More recently, he published 'Mario and Baby Gia', a children's book. In 2012, he wrote another cookbook called 'Extra Lean Family', alongside hosting the radio show 'ON with Mario Lopez'.
Before the hit TV show "Saved by the Bell," he started acting very young, but it was on that sitcom that he became a household name. He starred in "Saved by the Bell" for five seasons and also appeared in two spin-off movies, starring as this popular athlete in high school.
In season 3 of Dancing with the Stars, Lopez displayed his dancing prowess. As a team of two, Lopez competed against ten other teams and finished as runner-ups in the show.
He was credited for the Young Artist Award in 1989 for his role in 'Saved by the Bell.'
He won an award in the Young Artist Awards in 1994 for his work hosting the show, "Name Your Adventure."
He was once dubbed "People" magazine's Hottest Bachelor.
The accusations of sexual assault against Lopez were not prosecuted due to a lack of evidence.
During the Miss Teen USA 1998 beauty pageant in which he was a host, Lopez met actress Ali Landry. They began to date and got married after six years of being together.
He dated Karina Smirnoff, his partner on "Dancing with the Stars". The couple parted after 2 years.
He married his Broadway dancer sweetheart after four years and they have 2 children Dominic and Gia.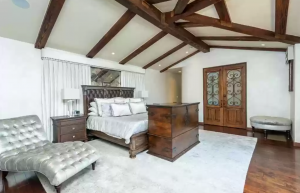 This American actor, who starred in "Saved by the Bell," hosted a show called "Pet Show" on Animal Planet despite being allergic to cats.
The production of Saved by the Bell is now underway. Mario Lopez and Elizabeth Berkley have given us our first look at A.C Slater and Jessie Spano.
Lopez shared an Instagram video from the set of the upcoming revival series, but we probably won't get to see them exchange any "hot mama" or "you pig" jab. We do get a glimpse of the Max diner set, a staple of the original series.
Lopez and Berkley are back in their show, along with the Max character, who retains his 1990s appearance to this day.
Zack Morris and Kelly Kapowski will be returning to the show, because what would it be without the two starring characters? Mark-Paul Gosselaar confirmed this just recently.
The revival of Saved by the Bell is expected to return after Governor Morris decides to close too many schools, and in order to make up for it, will send affected students from low-income towns to high-performing schools, including his old stomping ground. The show will focus on a sharp-tongued cheerleader who is liked by her classmates, but also feared in equal measure.
Saved by the Bell is remastered and now streaming on Hulu.
Saved by the Bell is a beloved show from the 90's. The show will be revived with a panel of actors and actresses; not many details for the show have been released.
Peacock will debut Saved by the Bell on November 25th, just in time for Thanksgiving.
Fans can see the first footage of the next generation of Bayside High students in a teaser released in August. It's important to note that a callback to one of the original series' most memorable lines will also be featured.
In the first trailer for Saved by the Bell, viewers were introduced to the modern day Bayside which seemed a lot like old Bayside, just with new technology. However, not only did it introduce Zack's son, Mac (Mitchell Hoog), but he was stirring up trouble instead of Zack.
That's it for this blog TTP Member, remember to subscribe to our channel and if you feel like we've delivered value please share this blog with ONE person. That's right just one person as a token of your appreciation for the hard work we put into making content that educates and helps you on your mission of building your own fortune. Remember you can read blog after blog, but it isn't until you actually take action that you'll start to see results. See you soon!
---